Let's pay a visit to Don Don Donki Pasir Ris with a casual walkthrough and exploration, checking out the different sections we come to love about the Japanese retailer. Donki had underwent a massive expansion since their first branch at Orchard in 2017.
This new branch located in the ground floor of downtown east beside McDonalds and in front of the Wild Wild Wet Waterpark. You can't miss the barrage of signage of the iconic Donpen Penguin mascots leading you to the new establishment here in the far east.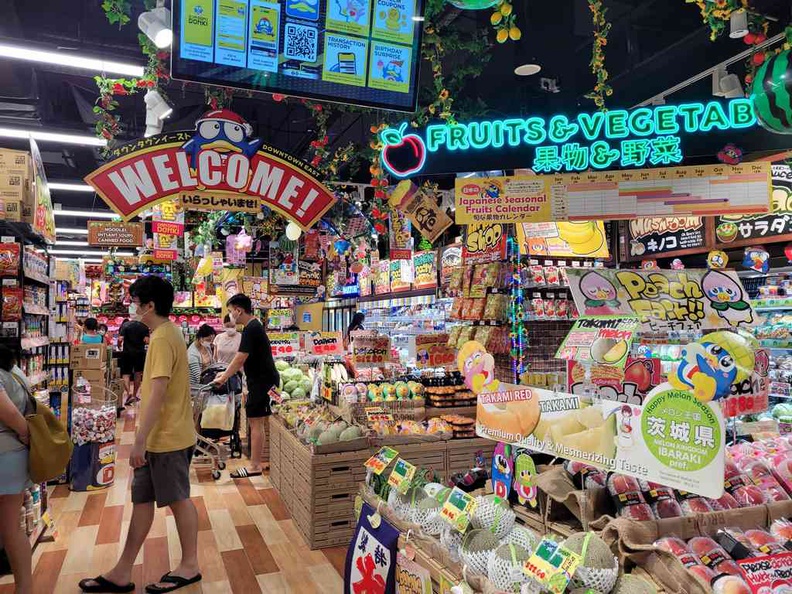 The Don Don Donki here is positioned to being more a food supermarket than a hypermart. Still, you can find a mainstay of Donki items we come to love about. You can find a large selection of supermarket options such as vegetables greeting you at the entrance. Also, there are a selection of fresh and chill vegetables as well a premium Japanese fruit selection.
Singapore's most eastern Donki
In addition, you also can find the best premium Wagyu cuts in every Donki supermarket such as Sukiyaki beef. Also interestingly, this Don Don Donki is possibly Singapore's most eastern Donki.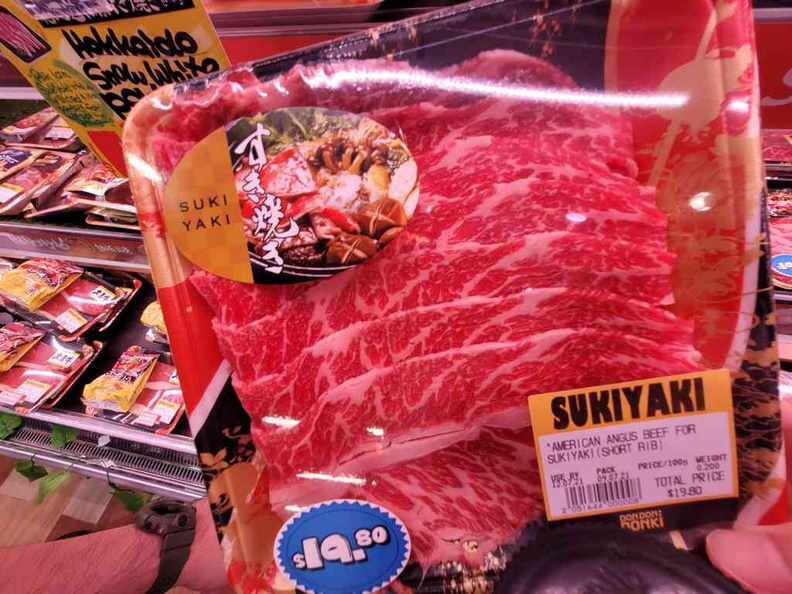 It is also one of the smallest and compact Donki stores out there too. We saw notable popularity during its first week of opening, with long queues snaking with at least a 30 min wait. Strange considering it identical to any Don Don Donki already operating in Singapore.
Quick lunches on the go
Moreover, quick lunches and dinners are available here, with bento sets going from $8 a pop with discounts up to 30% before closing hours. Other interesting finds includes a choice selection of seafood including exotic ones like sea urchin.
Also, you can consume your purchase at a tiny food consumption counter. It sits squarely at the center between the store's distinctive entry and exit points.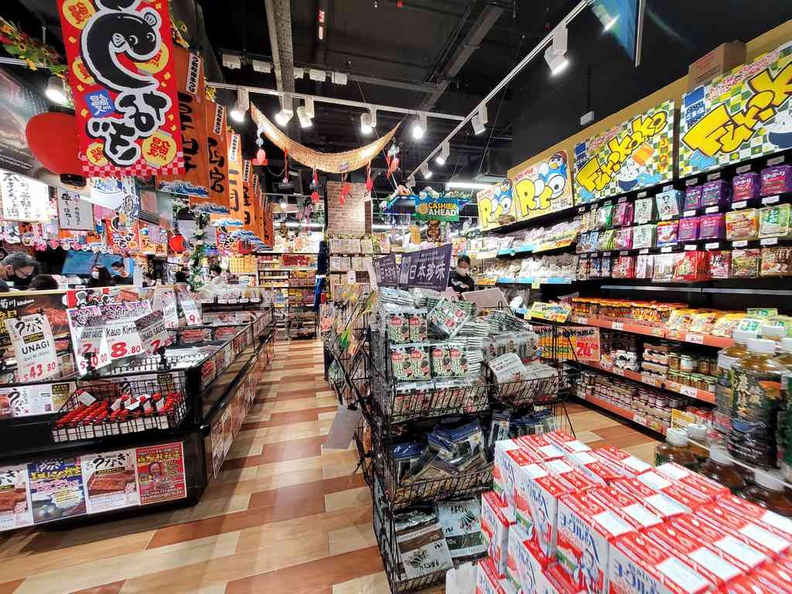 Furthermore, wrapping up is a regular selection of Japanese snacks and candy, not to mention a couple of exotic Kitkat flavours such as sakura and green tea. These were previously rare flavours you can only get in Japan. However, like most other Donki stores here, the electronics and toys section is literally quite non-existent.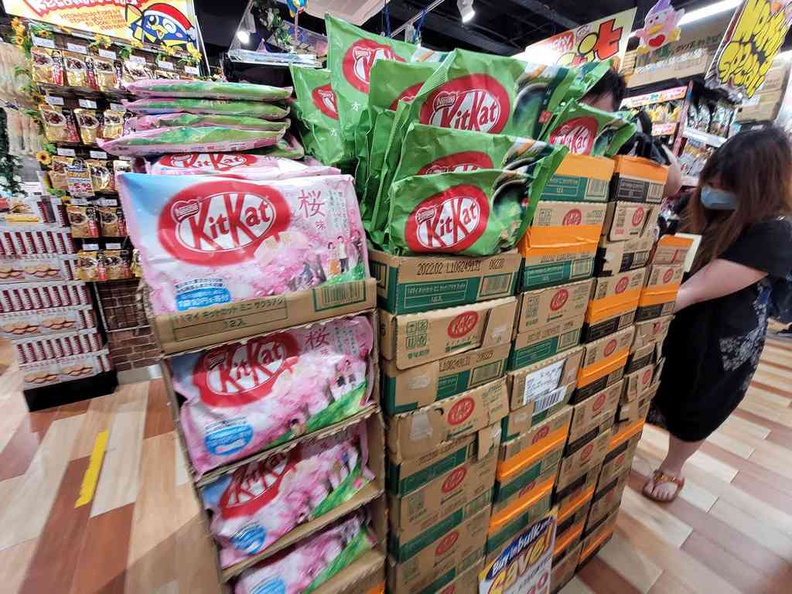 Additionally, other interesting finds includes a large 27 litres plastic bottle of Suntory whisky at the drinks and liquor section. It is surprising you can store whisky in plastic instead of glass bottles. Probably one to get for crazy booze parties when the pandemic is over.
All in all, Don Don Donki Pasir Ris is a much needed addition to the east. Though the store isn't as massive as the flagship Donki store we visited in Osaka Japan previously. There is no stopping the country-wide invasion of Donpen with this new outlet in the east.
Other Donki branches we explored