The attack of the burger shops is ever at full speed. We had seen Shake Shack, then came Fatburgers, now we have Five Guys Burgers on the block as the new heavyweight. What do...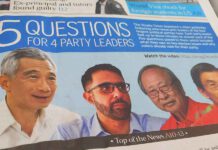 It is time of the year, election year, where the people of Singapore have their say in the governance of Singapore. We know that it has to be done by April 2021 next year,...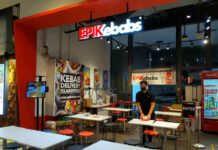 EPIKebabs kebabs store is a Halal kebab fast food outlet located in town serving a variety of notable meat dishes since 2012. They are known for their Meat plates or "Halal Snack Packs", which...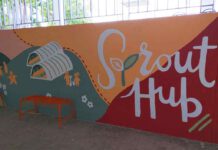 City sprouts sprout hub is a self-contained community garden, social hub and chill dining area located in southern Singapore. It sits on the grounds of the former Henderson secondary just opposite Bukit Merah town...
The Ouzhixiang Coomodel werewolf is premium collectable action figurine made by Chinese company COO MODEL Toys. They are a Chinese company that specializes in hyper-detailed figures. The Werewolf is a 1/6 Scale figure made...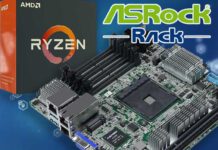 The Asrock X570D4I-2T is a nice Gem of an ITX for what it offers out of the competition. For ages, PC builders who desire a small compact micro-ITX form factor will have to sacrifice...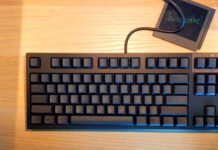 What is a capacitive keyboard? We had heard of mechanical keyboards and capacitive touch screens on your smart phones. So what Realforce had in mind when they are saying that they make capacitive keyboard?...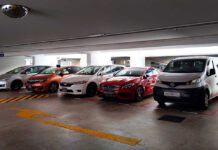 Singapore parking grace period had increased from 10 to 30 minutes. Following my last month's article on free parking at Singapore shopping malls, we took a look at the free weekday parking malls were...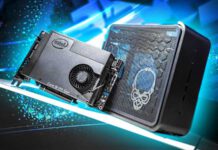 The Intel compute element is Intel's new modular PC form factor to extend benefits of expandability to their largely popular line of Intel NUCs. However, the product is as dead as it is even...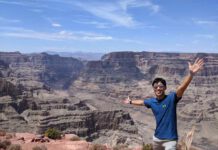 In the midst of the COVID-19 lockdown, figured I do some catching up on my trips from the past year. Today, let's go sightseeing at the Grand Canyon West! The Grand Canyon is a natural...
Let's check out one of the Singapore's interesting park island which is not Ubin or Sentosa. Come Coney Island. The tiny island park is located on the northern side of Singapore in the Punggol...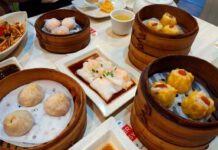 Dim Sum Haus is an affordable Chinese eatery located along Jalan Besar road. As the name of the establishment suggest, they serve a variety of Dim Sum. It is tad like those small Hong...
The Clearwell Caves is an iron ore mine at Clearwell in the Forest of Dean, Gloucestershire, England. It is still an operational mine, which...
In their bid for a cleaner environment and a run towards zero waste. Income is back this year with their Income Eco Run 2020...