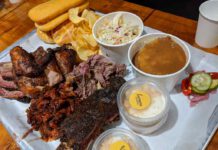 Beard brothers BBQ is a casual dining halal Texas-Style restaurant located at Petaling Jaya, Selangor, Malaysia. It is great for a trip when you are in Kuala Lumpur, Malaysia. Let's check them out with...
Today's lets check out Covent Garden Kway Chap at Havelock Road Food Centre. The store is run by a cheerful elder lady, in her late 80s year old by the name of Mdm Chua...
An IKEA hack is one which involves using items purchased from IKEA and using it in ingenious ways which it was not intended to do so to achieve a means. Today we are going...
Ru Ji is a fishball noodles store serving the delectable local favorite in Redhill Market. Also, Ru Ji touts to offer an authentic take of the Singapore favorite right in a heartland setting at...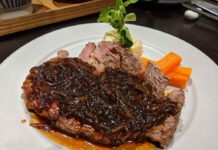 JW360° (called Japan Way Three Sixty) is a one-stop 3-in-1 concept store featuring Japanese snack, dining and café outlet located at Changi Jewel Singapore. You might remember the Jewel as the new shiny shopping...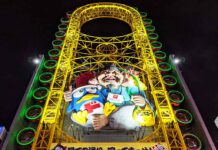 How are Don Don Donki stores in Singapore different to that in their country of origin, Japan? Let's check out exploring this Mega Donki here in the heart of the Osaka Dōtonbori district. This...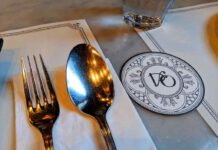 VioletOon is a fine-dining sit-down Peranakan restaurant with branches in ION orchard and Changi Jewel. Today's I am checking out VioletOon National Gallery restaurant here at Singapore National Art Gallery. Dining with art you...
Osaka is a capital city of Osaka Prefecture in the Kansai region of Honshu in Japan, it is also the largest sector of the Keihanshin Metropolitan Area. In size, it is also the second...
Molten Diners is a small chill casual western grill and dessert shop located along Upper Thompson road selling very affordable western food. Let's check them out today with a dine-in. Molten diner is a Halal-Certified...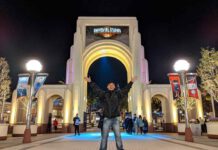 Universal Studios Osaka Japan is a major theme park in the Osaka prefecture of Japan. Operated by the American film studio, it is the only one such major park here in Osaka, Japan and...
It is time of the year again. Happy 55th National Day Singapore! This year's 55th birthday is one celebrated with unsettling times. Still, the community has gotten together stronger (not physically at least). With...
Takagi Ramen is an affordable casual Japanese-style dining house serving great and well-priced Ramen dishes in Singapore. They operate in 4 branches in Singapore, with branches in Ang Mo Kio central, Jurong West, Downtown...
Located in the Pennsylvania state, downtown Pittsburgh is the metropolitan area surrounding the city of Pittsburgh. It is colloquially referred to as the Golden...
In their bid for a cleaner environment and a run towards zero waste. Income is back this year with their Income Eco Run 2020...