Today on automotive talk, let's check out the BMW 3-series with a run through of Series 5 affordable enhancements of BMW's bestselling sports sedan. These enhancements ranges from usability, organisation to body protection. I...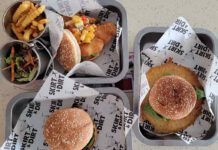 Today, we are checking out western joint Skirt and Dirt burgers at Tiong Bahru market. They are located at the rustic Tiong Bahru historical street on the second floor of the hawker centre complex. Their...
Today on automotive rants, let's check out the BMW 3-series with a run through of some hidden quirks and features of BMW's bestselling sports sedan. It ranges from daily usability tips, shortcuts on how...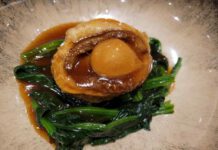 Hua Ting Restaurant is an upmarket Chinese restaurant located in Orchard Road. You might remember Orchard hotel for their international buffet we visited previously, known for their Boston lobsters and similarly run by the...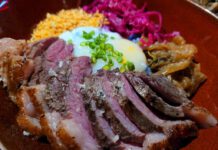 Picanhas Steakhouse is a premium halal steakhouse serving up rump steaks and rice beef bowls at rather affordable rates. They are located at a shophouse along Club Street near Maxwell and Chinatown districts. Let's...
Let's check out the Mizuno wave creation 20 road running shoes. Mizuno is a brand not widely known in the running world, given the likes of prominent brands such as Asics, Nike, Adidas and...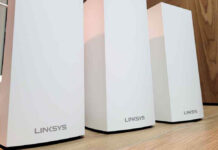 Lets check out Linksys new Velop MX4200 Tri-Band Mesh WiFi 6 System today with an in-depth benchmark review. The Linksys MX4200 Router is a smart one, with the ability to extend its reach within...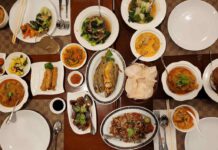 Sun café is a hotel restaurant and coffee house located at the Hotel Grand Pacific along Victoria street. Notably, they sit beside Bras Basah complex and the National Library where we visited the Nature...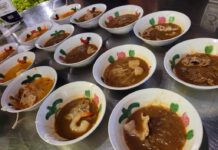 Let's check out the Thai-style Boat noodles at the BKK Boat noodles Bistro And Bar. At its core, BKK boat noodles is an authentic recreation of Thailand street side food. The place located on the...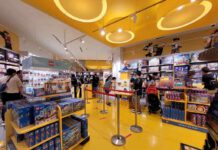 Lego is a toy brand synonymous with kids and kid-adults for that matter. It is a household brand most, if not all people would be familiar with at some point of their lives. Lego...
Nanbantei is a cosy little Japanese restaurant offering you an Authentic slice of Japanese Yakitori culture with a wide selection of skewered meats, seafood, and vegetables. My visit today is at their dine-in outlet...
Little Caesars Pizza is an American dine-in and takeaway pizza restaurant. They have a branch located at the ground floor of Funan the IT mall. I had heard a fair bit of their trademarked...
My journey to Orlando begins with a flight on 17th June from Washington D.C. It's a connecting domestic flight, so no passport immigration is...
With Covid-19 having not much of a slowdown, we can expect such virtual runs to be mainstay for pretty much this year and even...