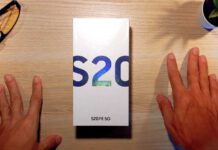 Let's check it out the new Samsung S20 FE (fan edition) 5G smart phone with a review, unboxing and device runthrough. In a nutshell, the S20 fan edition is what the S20 should be,...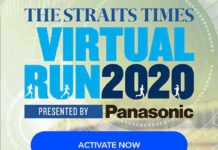 With Covid-19 having not much of a slowdown, we can expect such virtual runs to be mainstay for pretty much this year and even till at least till mid next year. Today I am...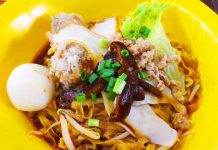 Squid (Sotong) ball stores are not common to come by in Singapore. Meng Shi Wei number 83 is a store at Telok Blangah Crescent hawker center which been operating here for a couple of...
Spade Burgers is a gourmet burger joint located in Kuala Lumpur Malaysia. They offer great and low priced fast food gourmet burgers, which are not ramly burgers. Let's check them out with a dinner...
Katsudon Hanakatsu Suntec is a Japanese Katsu place offering affordable simple selections of Japanese fried Katsu Dons. Katsudon is known as fried cutlet on rice, it is a Japanese rice bowl staple we always...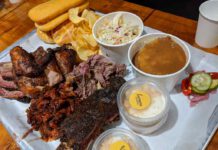 Beard brothers BBQ is a casual dining halal Texas-Style restaurant located at Petaling Jaya, Selangor, Malaysia. It is great for a trip when you are in Kuala Lumpur, Malaysia. Let's check them out with...
Mount Teide is a volcano on Tenerife in the Canary Islands, Spain. Its summit is the highest Mountain in Spain, and the highest point above sea level in the islands of the Atlantic. A geo-marvel...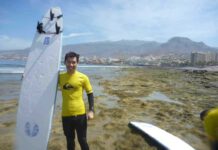 Let's check out the sleepy chill town of Tenerife in the country of Spain today. Tenerife is a small island city slightly larger than size of Singapore located in the Atlantic ocean on the...
Today's lets check out Covent Garden Kway Chap at Havelock Road Food Centre. The store is run by a cheerful elder lady, in her late 80s year old by the name of Mdm Chua...
An IKEA hack is one which involves using items purchased from IKEA and using it in ingenious ways which it was not intended to do so to achieve a means. Today we are going...
Ru Ji is a fishball noodles store serving the delectable local favorite in Redhill Market. Also, Ru Ji touts to offer an authentic take of the Singapore favorite right in a heartland setting at...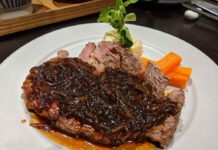 JW360° (called Japan Way Three Sixty) is a one-stop 3-in-1 concept store featuring Japanese snack, dining and café outlet located at Changi Jewel Singapore. You might remember the Jewel as the new shiny shopping...
Cardiff city trip (19th to 22nd December 2009) Cardiff is the capital of Wales and has a population estimated at three million. Wales (Cymru) itself...
With Covid-19 having not much of a slowdown, we can expect such virtual runs to be mainstay for pretty much this year and even...