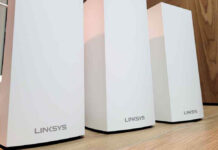 Lets check out Linksys new Velop MX4200 Tri-Band Mesh WiFi 6 System today with an in-depth benchmark review. The Linksys MX4200 Router is a smart one, with the ability to extend its reach within...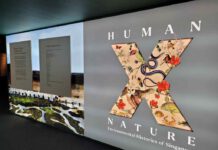 Human x Nature: Environmental Histories of Singapore is a new nature documentation exhibition held at the National Library Building Singapore. Located in the Bugis district, let's take a glimpse into the historical state and...
1.30 dim sum is a late night supper place selling dim sum all day. The establishment is named after the standard rate prices for each of their Dim Sum items. Notably, one other popular...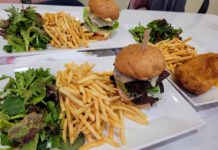 If doggy pet cafes are your thing, there is one western fusion restaurant in central Singapore worth checking out. At its heart, Wooftopia Pet Cafe is a dog cafe, specifically one targeted to dogs. The...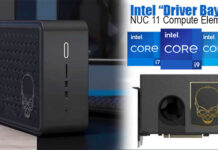 Looking back, we last saw the Intel NUC 9 compute, code named "Ghost/Quartz Canyon" last year. It was a revolutionary product at its launch, building on the Intel NUC tried and tested layout. New...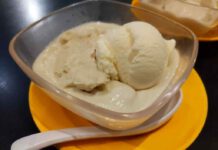 Dessert bowl is a dedicated dessert store serving up premium selections in Serangoon gardens. As the name suggests it is a dessert place, little do you know is that they are known for their...
AnimeJapan 2021 online touts itself to be one of the biggest anime events in the world. They are back this year again with a digital format. Given venue and travelling restrictions with the coronavirus...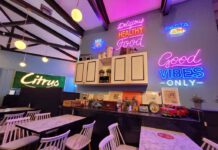 Citrus By The Pool Woodlands is a chill halal western dine-in restaurant in Woodlands, Singapore. The establishment offers a selection of Western and Italian dishes and is tucked within the Woodlands sports and swimming...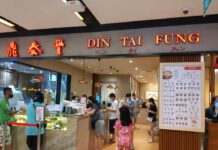 Din Tai Fung is quite a household name in Singapore. It is quite an upmarket-looking dine-in restaurant specializing in Huaiyang cuisine. The establishment has a Taiwanese origin, relying much on heavy restaurant franchising to...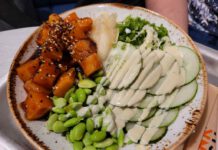 Pink Fish a casual fast food chain serving rather great quality European staple dishes in the heart of Singapore's international airport. The establishment is located on the first basement of Changi Airport Jewel mall...
StarHub and Linksys are proud to present their Smart WiFi Pro router via a partnership. It uses Linksys line of Velop MX4200 Mesh Router, offering next-generation home networking via Linksys WiFi 6 and seamless...
As part of the Chinese new year celebrations, Pizza hut had released what they call the Pizza hut Prosperity blossom meal. Notably, for a limited time, their menu offers three rather unconventional looking blossom...
The Moscow Museum of Soviet Arcade Machines is one of the few quirky historical attractions worth visiting in downtown Moscow if you are into...
With Covid-19 having not much of a slowdown, we can expect such virtual runs to be mainstay for pretty much this year and even...