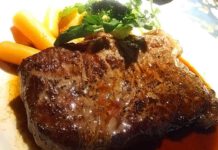 Mai Maison is a Japanese casual dining restaurant offering a rather quirky European-Japanese fusion menu which appeals to the masses. Its quite a nice dining experience. Let's check them out with a dine-in today. Chill...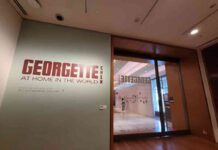 Georgette at home in the world is a temporary exhibition at the National gallery Singapore. It is one showcasing the works and life story of local art pioneer Georgette Chen. Notably, the exhibition will feature...
Fried rice stores are tad the craze now in the Singapore Hawker scene. King of fried rice touts to offer premium restaurant-quality fried rice available right in your heartlands at affordable rates. Notably, to date,...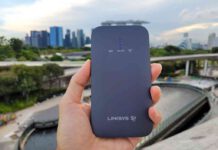 Linksys is a household name ambitious with consumer networking devices. Today we shall take a look at the Linksys 5G router. Interestingly, the router has a module name of "FGHSAX1800-AH", let's just formally address...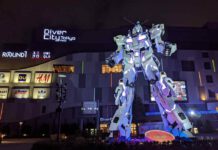 With the 2021 Tokyo Olympics on now, figured I cover a section on Tokyo. Particularly, the Olympics sport climbing venue at the Tokyo Teleport itself. It is a spot I visited on my Japan...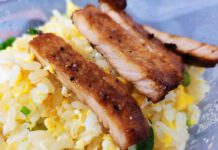 Today in a pandemic-friendly takeaway special, lets check out Chef Wang fried rice at Beo Crescent hawker center. They have a reputation for offering delicious restaurant-grade fried rice at hawker place-friendly prices to boot....
Star Yong Kwang BBQ is a Chinese late night zhi-char hawker store in southern Singapore. It is pretty much your run of the mill Zhi Char store. Tucked in Alexandra village hawker center, an...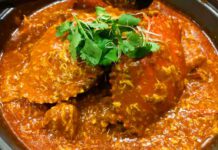 Roland Chilli crab is an old household brand many in Singapore would relate to as the restaurant for authentic chilli crab. They are located in the Marine parade district tucked on the top 6th...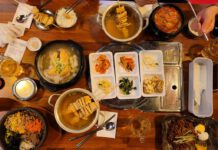 Let's dine-in at Wonderful Bap Seng Korean in Suntec city. They are a Korean BBQ and ala-carte dining restaurant located in the heart of town offering value and authentic casual Korean dishes. Interestingly, "Bap Sang"...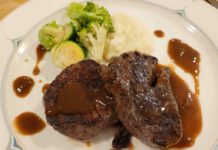 Cafe Lodge YWCA is a chill family restaurant offering a selection of Asian and western dishes on a rotational menu. The hotel coffee house is one not many would had heard off, despite being...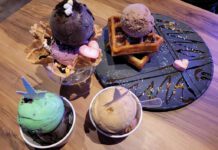 Don't we love ice cream? Over the past 5 years at least, we had seen and explosion of independent ice cream palors popping out in the heartlands. Old names back them includes big brands...
Let's pay a visit to Don Don Donki Pasir Ris with a casual walkthrough and exploration, checking out the different sections we come to love about the Japanese retailer. Donki had underwent a massive...
Mokala Safari is one of South Africa's newest national park, founded in 2007 in Northern Cape. The small park just over 26 thousands hectares...
With Covid-19 having not much of a slowdown, we can expect such virtual runs to be mainstay for pretty much this year and even...