Today in our Donki explorations, we are going to check out Don Don Donki JCube branch with a casual walkthrough and exploration, checking out the different sections we come to love about the Japanese retailer. If I had lost count, this is probably their 8 or 9th branch which opened since the blue penguin from Japan invaded our little sunny island back in 2017 at Orchard Central. Since then, they had undergone a rapid expansion with their 2nd 100am branch, city square and so on. The rest is history.
Furthermore, JCube was previously known as the Jurong Entertainment center. It hasa much simpler offering back then as a movie hub. It still retains the giant ice skating rink on the top most floor and an arcade like in the old building. Only this time it has a much larger offering of shopping and Food and beverage options with a basement to boot.
Moreover, the branch here at the first basement floor has a large Japanese food court to boot. We first saw this concept implemented at the Orchard branch, and duplicated at their JEM branch as well as City square mall. It is essentially a curated selection of Japanese staples such as katsu and ramen noodles all under one roof.
2nd branch in Jurong East
Additionally, this branch here is right here in the heart of Jurong East. Interestingly, the nearest other Don Don Donki here is located at JEM we visited not too long ago. Also, it is located just a block away across the street. Bringing it to 2 number of outlets within the square kilometre.
Additionally, entry into the establishment is via first entering the supermarket portion of this Donki. We can see this being the most sellable and popular items besides foodstuff on sale on this same floor. This leads onto the seafood section as well as bento sets. It allows for quick lunches and dinners on the go.
Moreover, as per Donki tradition, booze is sold behind glass, especially the more premium selections. Moreover, Quick lunches and dinners are available here, with bento sets going from $8 a pop with discounts up to 30% before closing hours. You also get a full section of dry foods such as snacks, condiments and sweets.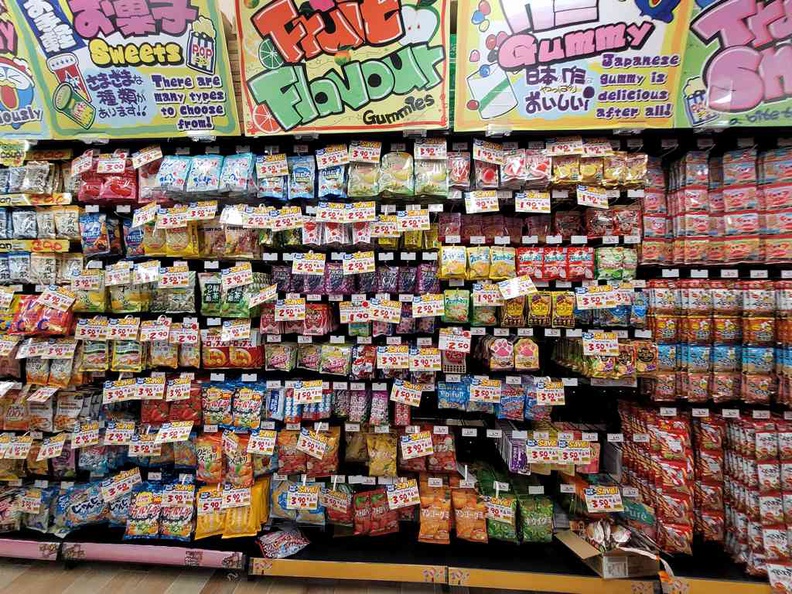 Thankfully, this branch also stocks non-food items such as toys and beauty products. The Toy section has a selection of stuffed toys, model kits and obligatory Tomica die-cast model cars.
So it's not all just food here. In addition, there is also a $2 section counter offering "cheap by good" bargains like the ones we saw previously at their Orchard and Harbourfront branches.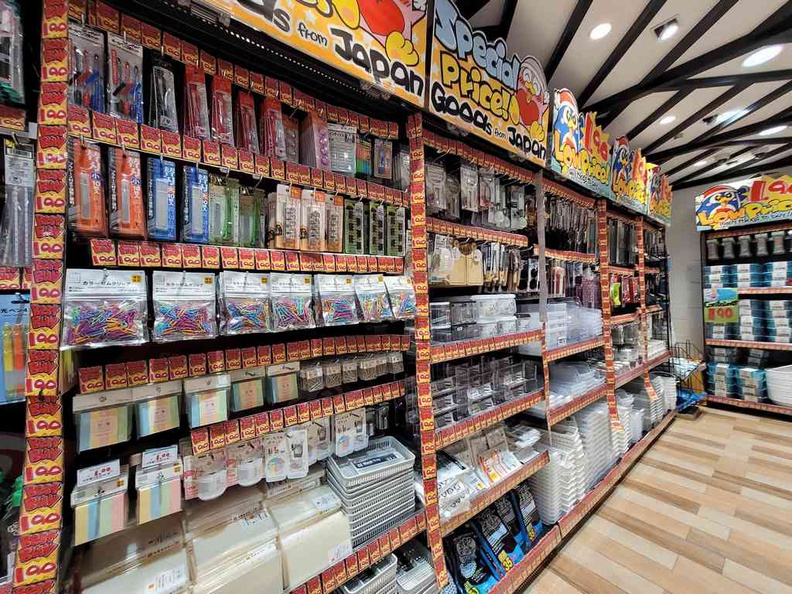 All in all, it is strange for Donki to open a branch in the same neighbourhood with one already operating. One can guess it is probably to cater for the high pedestrian footfall here in the west. The invasion of the blue penguin could only be just the beginning.
Other Donki branches we explored