Apparently, you can still get a Window 7 to Windows 10 free upgrade anytime even today without having to fork out any cash, even in 2020. Remember a couple of years back when Microsoft once advertised that they were only offering a limited-time upgrade time frame. It's tad a marketing gimmick to get everyone FOMO-ing.
As claimed by Microsoft, you get "free" Windows 7 upgrade to full Windows 10 for a limited period. Thereafter where you are supposed to pay a full price (up to $200 per license), if you decide to upgrade after the free offer time window.
You can still get a free upgrade in 2020
The good news is that you can still upgrade if you still have a current legit copy of Windows 7. Let be one which came with an old computer or one installed from Microsoft's physical box or digital channels, you still eligible for a free upgrade. Your current version will map to an equivalent version of WIndows 10. Most licenses upgraded to Win 10 Pro as part of Microsoft's version streamlining now.
Still, you need to have a working activated copy of Windows 7 and Window 8 in any version. You have to download an upgrade tool from Microsoft's website. Be sure you download the version from their official site to be sure it is free from any malware or tampered executables.
Beside the new operating system (OS) being more secure with patch support still on. After all, it is in Microsoft interest to move you to Win 10. Considering Microsoft is increasingly gathering more data information of their users such as telemetry. Also, they are moving to a services-sale model with micro-transactions instead of revenue from the OS itself. At this rate, Windows OS in the future could be "free-to-play".
Running the upgrade (tool)
Upon running it, the upgrade tool will then start to gather system information and download via the internet the installer ISO automatically from Microsoft's servers. It is recommended to have at least 5GB of free harddisk space on the machine you are planning on upgrading.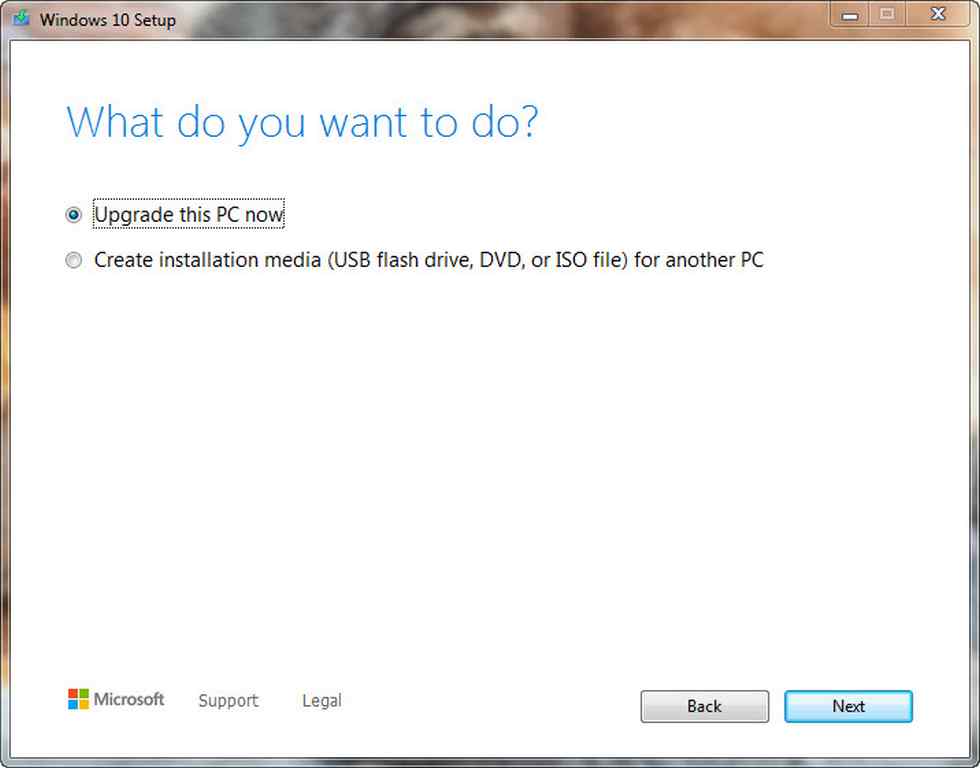 Thereafter it will further prompt you on whether you wish to keep/migrate anything from your current machine. This includes your current installed apps, software settings and files onto your new machine, or simply have a fresh install.
As always, it is highly recommended to make a backup of your old OS install. You can quickly roll-back if the installer fails. At the very least, you should backup important files from your system. When you are ready for the upgrade, simply just head over to Microsoft official website at the link here to download the upgrade migration tool.