Let's check out Ang Mo Kio Loh Mee Laksa store with a lunch time done-in. They are known for two main dishes, lor mee and laksa and had been serving up the delicacy for over a decade. They are located at Ang Mo Kio avenue 10 in the Chong Boon Market & Food Centre. It is not difficult to find the lunch place, with long queues often seen snaking from the store.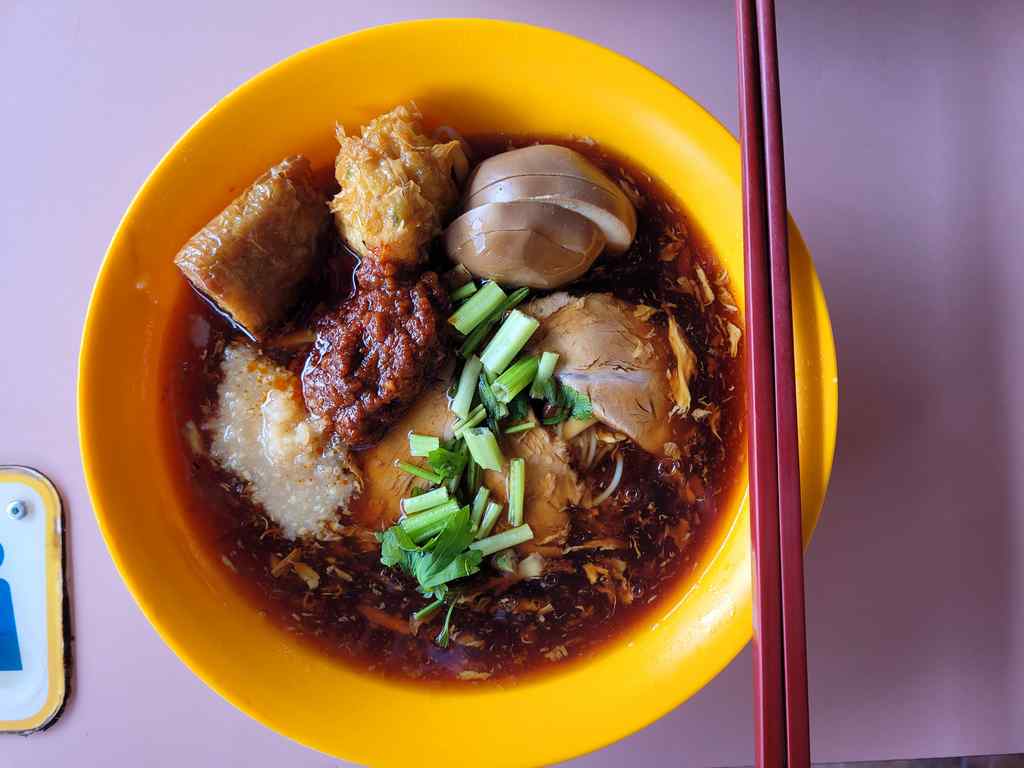 A walk down Lor Mee memory lane
This is not the first time I had written about this store. I had come to known this store over 10 years ago since they first started operating from their original store at Teck Ghee estate, also along Ang Mo Kio Avenue 10. Furthermore, menu offerings are simple and unchanged over the years with their main dishes being Lor Mee and Laksa. You get these two main dishes with choices of 2 serving sizes.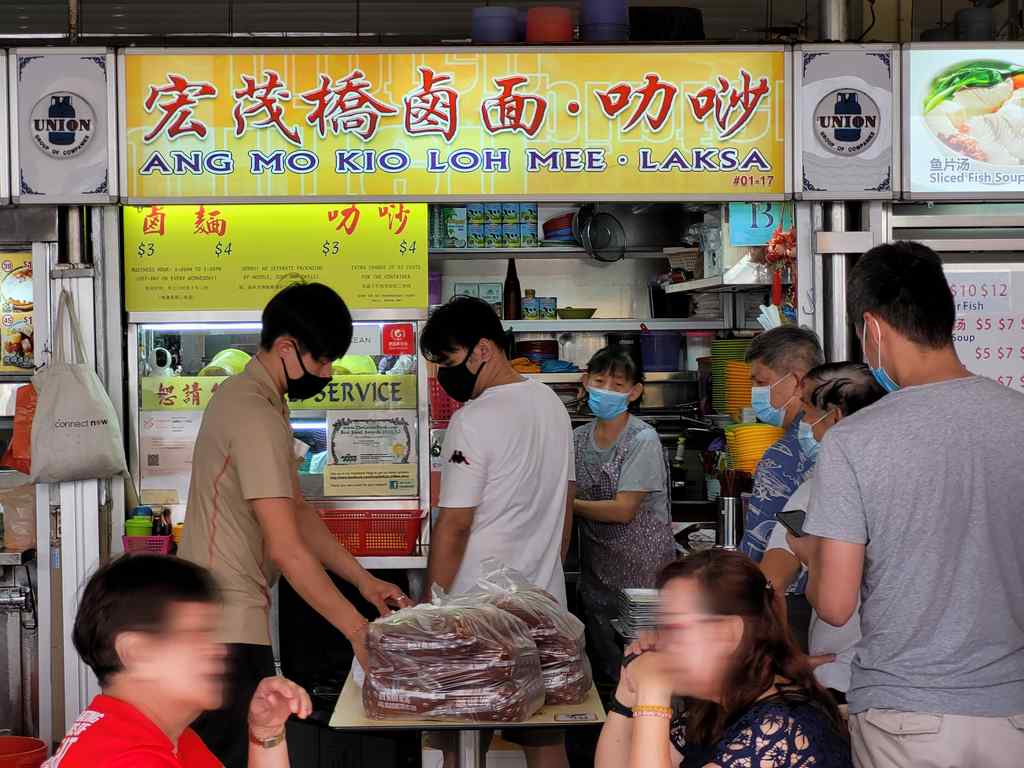 Moreover, the store is quite a rather popular store there with long queues being not uncommon. They shifted to old airport road hawker center which operated for just over a year before moving back to Ang Mo Kio currently right here at Ang Mo Kio Avenue 10 in the Choon Boon estate. Interestingly, business picked up again to what you see today.
A Lor Mee hawker favorite
Additionally, your Lor Mee is watery but not diluted. It has good taste within which soaks up your noodles nicely. The recommended noodle combination will be yellow noodles and bee hoon. You have a choice of a standard $3 bowl or a $4 bowl.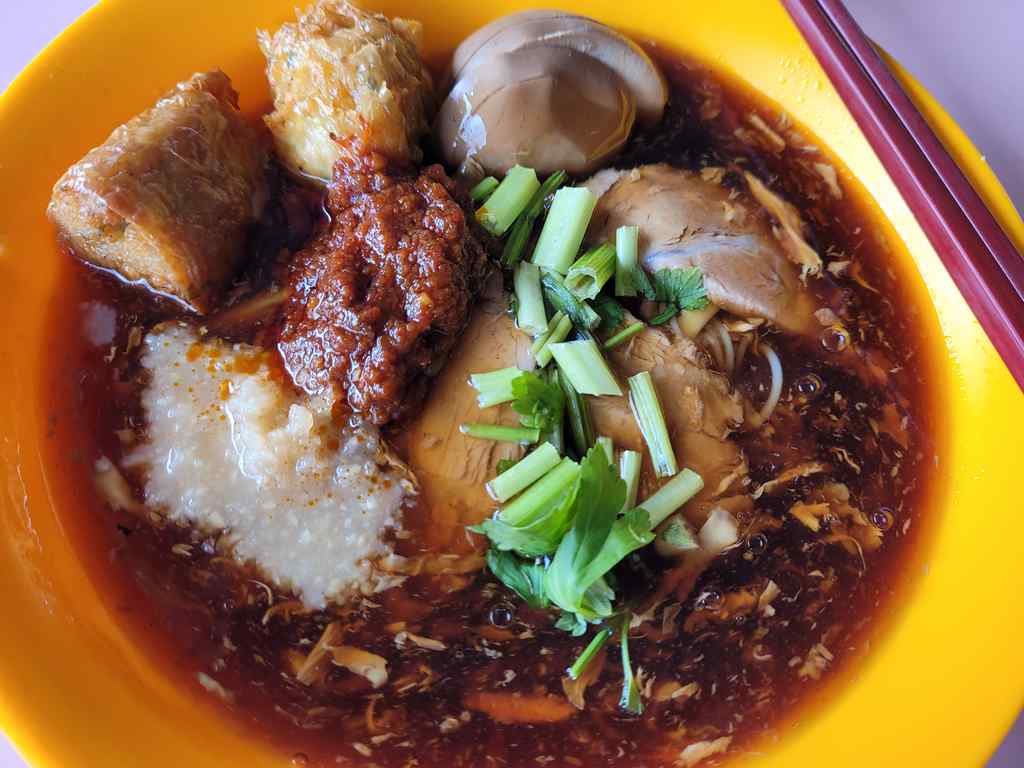 Furthermore, through the years I noticed their dish recipes hadn't been changed since I last remembered their dish to be. Sticking to a tried and tested flavour, their Lor Mee gravy base is flavourful without being too watery. It is best left to soak and evenly mixed into your noodles to bring out the sauce flavours.
Moreover, the only small change is the fried wanton which comes as a side in your Lor Mee. It is tad smaller now than what I last remembered too. It could possibly be due to a different supplier as these are usually ready-made items.
A Singaporean Laksa
Also, their laksa gravy is flavourful, and is what I like to call a "modern laksa". It does not have the charcoal brunt taste of traditional laksa like that of Sungei Wang laksa we tried previously. The gravy is also tasty and best paired well with the thick bee hoon and compliments the laksa condiments, such as generous servings of cockles as well as taopok and slices of fish cake. There is a half egg buried somewhere in the gravy. It is topped up with small servings of beansprouts and parsley garnish.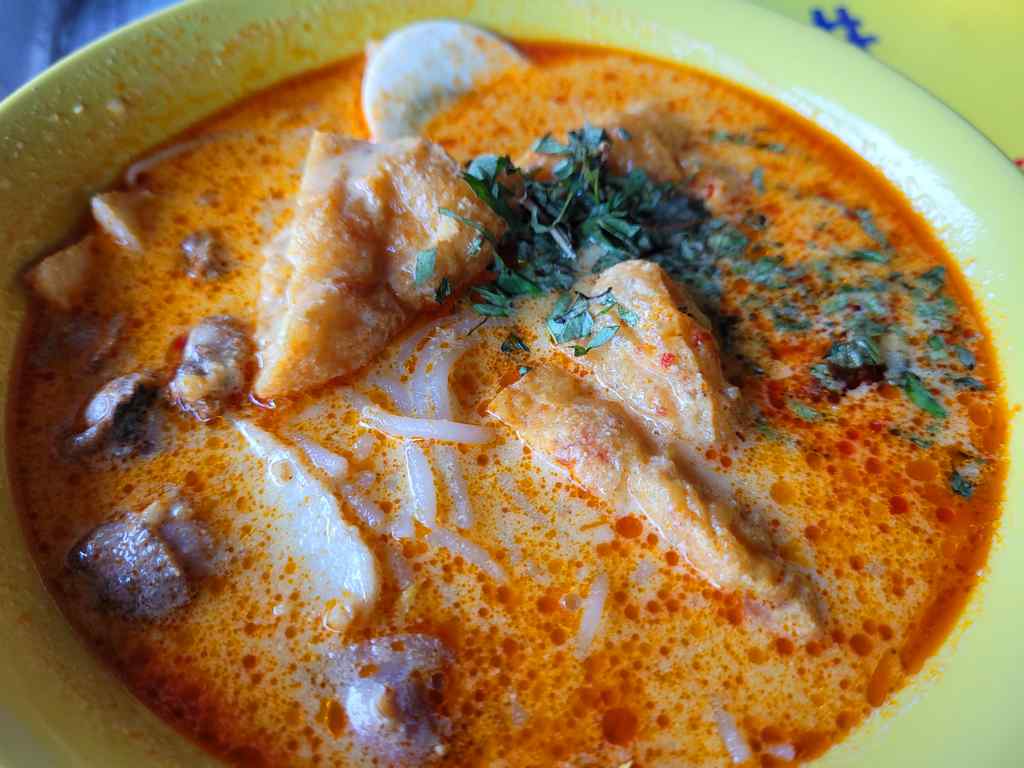 However, their bowl portions are not large, but probably leaves you enough for a second dish. If you wish to cover most ground to make up for the long queues, especially during lunch time, I would recommend having a bowl of laksa as a common dish to share on top of a bowl of Lor Mee as your main dish.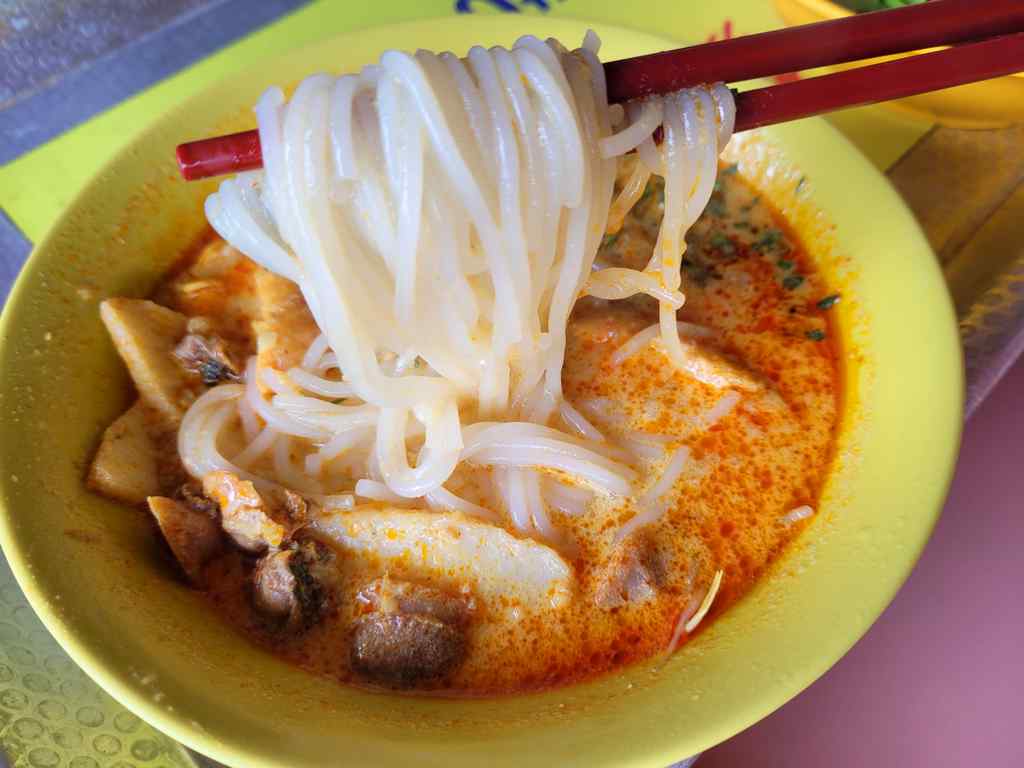 Also, the portions are not too much as a sharing side. I would recommend grabbing a spare bowl to split the portions, especially during these Covid-19 times.
All in all, Ang Mo Kio lor mee and laksa at Chong boon is not a bad place for an affordable lunch meal, but otherwise not-so quick meal, especially with the queues. Do note that they are pretty much a breakfast and lunch place with opening hours from 6am- 2:30pm daily. They are closed every Wednesdays.
Verdict:
Must Go! | Actually pretty Good | Worth Trying | Shortlist Optionally | Should Avoid
Ang Mo Kio Loh Mee laksa Locality Map
Chong Boon Market & Food Centre
453A Ang Mo Kio Ave 10, Singapore 561453
Opening Hours: 6am- 2:30pm
Closed every Wednesday.