AFA Singapore is a mega anime cosplay convention event, and a staple event every year in the Singapore pop-culture calendar. We see the annual event held mainly at the Suntec Singapore Convention and Exhibition Centre. The even had been running for the past 12 years since 2008. Like the time we check it out at AFA Singapore 2014.
However, given the current global Covid-19 conditions, including Singapore's  phrase 2 circuit breaker measures. This resulted in ongoing travel and regulatory restrictions for large scale events currently in place. Also, to ensure safe distancing in the benefit of the health of all participants, holding C3 AFA 2020 Singapore this year is not sustainable.
Hence, it is with much regret that all large gatherings, including C3 AFA 2020 physical event for this year would be cancelled. Also, this is due to the current local and regional COVID-19 situation and restrictions.
A free online AFA for 2020
However, for the first time, Anime Festival Asia (C3AFA Singapore 2020) as a physical event is embarking on a new online event style for 2020 from December 5 and 6. The good news is that it will be free to attend.
Similarly brought to you by SOZO Pte Ltd, the online event is a non-ticketed online event, with registration required for access. More details of the online event registration will be announced in due time.
Looking at past AFA gatherings
Additionally, a look back into memory lane, last November, C3AFA Singapore 2019 gathered over 120,000 attendees. AFA (Anime Festival Asia) in Singapore has been on-going held year on year since 2008. The event grew to became an iconic event for all Japanese Pop Culture lovers in Singapore and the region. With thousands flocking to Singapore including reowned cosplayers and VIPs from the around the region.
Commendably, last year C3AFA won the Best Leisure Event in Singapore by the Singapore Tourism Board for its 2018 edition. The organisers aims to hold the event and reach out to a greater audience via virtual means.
In addition, the event featured exclusive content, such as performance from invited guests and merchandise sold from shops and partner brands. Also, while the physical Anime Festival Asia experience we all come to know may not be fully replicated, the organisers aims to replicate the spirit of the event live online.
Expecting strong interests and following by the region's Japanese pop culture, AFA Singapore 2020 shall be a free-to-view online festival. Called AFA Singapore 2020 Online, it runs from the first weekend of December 2020. It aims for many in the region to tune in to this event online. You can catch AFA digital on their YouTube platform channel and on their website AFASTATION.com.
Wrapping up, C3AFA Singapore 2020 look forward to meeting all attendees online instead this year. The event hope to see continued support from everyone, as we all stand in solidarity towards a brighter future together. See you online in December!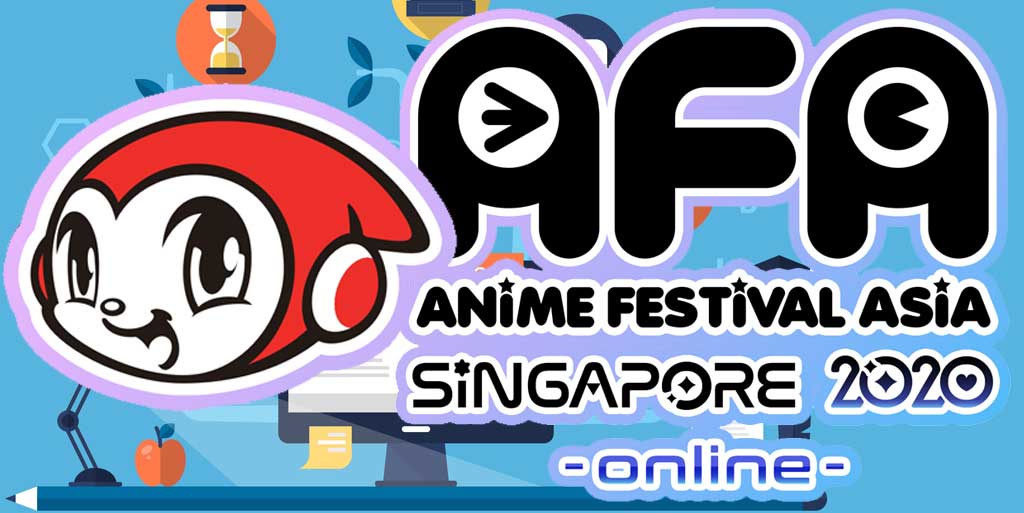 Event Details: AFA Singapore Online 2020
Event Dates: 5 and 6th December 2020
Registration details to be confirmed. Check back here for updates in due time!
AFA YouTube, AFASTATION.com.
Event Schedule
AKIBA TOWN ONLINE
AFASTATION Festival Online Weekend
AFASTATION Special Event: Wataru Hatano "Online" Live 2020 -ReIntro