Update (27th March):
2XU Compression Run Team and Pink Apple Pte Ltd have decided to push back the date of the 2XU Compression Run Singapore 2020 further, possibly into the second half of the year. The exact dates shall be updated here.
Update (11th March):
The event will be postponed from 5th April 2020 to 31st May 2020. Additionally, the event will continue to be held at the F1 Pit Building, Singapore.
The Compression Run is back for the 2020 season for its tenth edition in Singapore. The 2XU Compression Run 2020 this year is held on 5th April 2020 at the F1 Pit Building. The annual compression run is one touted that celebrates and empowers athletes of all abilities.
The 2XU Compression Run Singapore segment is hosted with Pink Apple as the event's race organiser. Also, the organisers aims to encourage individual sportsmanship, and to reach their finish line, no matter what this looks like.
Race Day Info and Route
Date: 5th April 2020
Venue: F1 Pit Building
21.1km Half-marathon (Race time: 4:30am – 10:30 am)
10km (Race time: 6:45am – 8:15am)
5km (Race time: 8am- 9:30am)
There is a baggage deposit area at the start point. The route is expected to be similar to the 2019 for all categories. Moreover, this section below will be updated with the new route upon release.
21km Race Route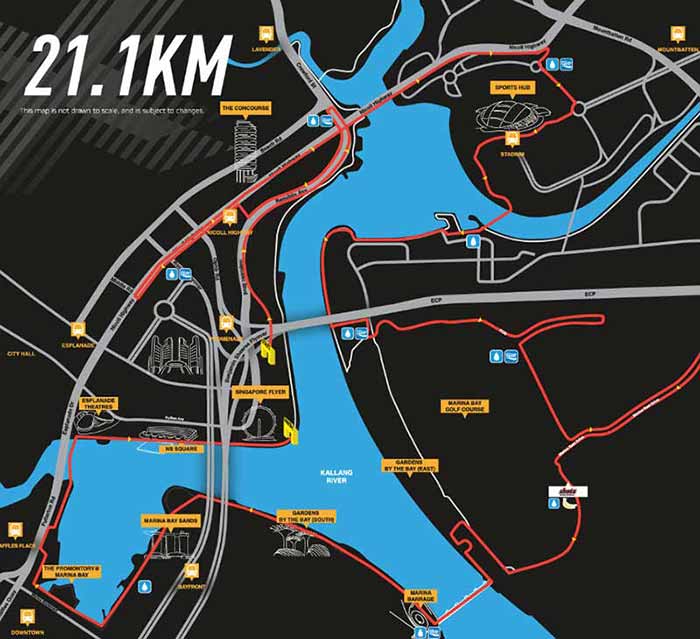 10km Race Route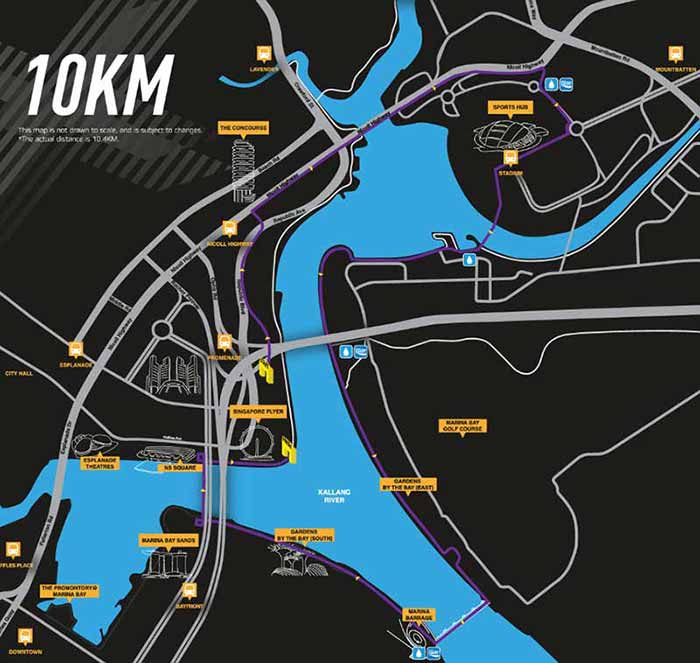 5km Race Route

Route experience:
The 2020 event aims to multiply the race experience. Also, this comes with new personalised elements introduced into the competitive race such as the new start pen feeding, and post-race activities.
Race village:
Moreover, runners can also expect an array of food, drinks, and entertainment at the race village including a massage zone and live performances.
Race categories
There are 3 Race categories, namely a half marathon, 10km and 5km event.
21.1km Half-marathon ($70-$80)
10km ($60-70)
5km ($52-55)
Lower fee for early bird registration till 29th Feb and regular higher pirces from 1st Feb to 20th Mar closing date.
Pre-race events
Kicking things off in January 2020, interested runners are encouraged to take part in the In addition to the main race is the Human Performance Multiplied challenge. Additionally, this is a series of separate workout sessions and training workshops comprising of fitness and workout sessions such as HIIT, kickboxing and spin classes to enhance participants strength and endurance. Also, the challenge will be put to the test in a joint effort to clock a grand total of 2,100km in training distance.
2XU Compression Run Registration
Register on 2XU website at the link here.
Runner entitlements
2XU dry running Singlet
Finisher medal
Training shoe bag (while stocks last)
Completers E-certificate
Moreover, to encourage and reward runners to go on this international tour, participants completing all three runs will receive a limited edition 2XU Conqueror Medal. Additionally, each medal from each race forms part of a larger one that fits together to build one large display piece medal.
Race Pack collection
Date 27th – 29th March 2020,
Time: 11am to 8pm (27th Mar) & 11am to 7pm (28th – 29th Mar)
Venue: Marina Square Level 2 Central Atrium, 6 Raffles Blvd, S039594
2XU Compression Run Asia Series 2020
Pink Apple, the race organiser appointed by 2XU had been a part of the 2XU Compression Run team since 2011. Moreover, to commemorate its 2020 milestone year of the 2XU Compression Run in Singapore, Pink Apple is also looking to host similar runs in its neighbouring regional countries. Also, this includes countries such as Vietnam, Philippines, Thailand, Taiwan and China.
Additionally, over the years the race has expanded across borders. 2XU Compression Run for the first time in the series comprises of the Asia Series 2020. Also, this series is essentially a race designed with three unique experiences in mind. Additionally, it is a range of events across three different countries. Namely, Singapore, Indonesia and Malaysia.
Lastly, these international races takes place over the summer mid-year period from 21 June 2020 in Indonesia and 19 July 2020 in Malaysia.