Remember those Ramly burger popularised staple fast food delicacy in Malaysia? With the global pandemic in place, one can only yonder to savour a taste of the delicacy. That is where Ministry of Burgers at Downtown east come in, now with a new location at the entertainment hub in Pasir Ris since January last year. Lets check them out again.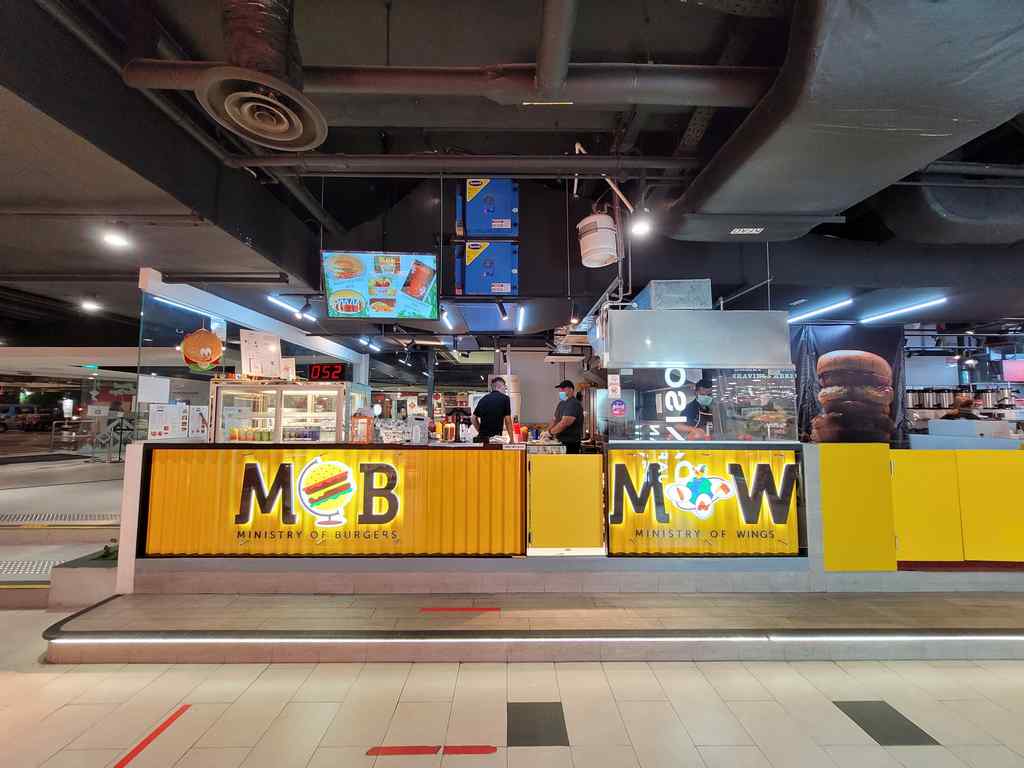 A new spot at Downtown East Ehub
Moreover, you might remember our last dine-in at Ministry of Burgers at White Sands shopping center, where we previously dined in at their takeaway restaurant. It allowed you to fancy a Ramly burgers in Singapore throughout the year. The establishment had moved to a new home at EHub at downtown east, near a Daiso and Mr DIY hardware store on the ground floor. Furthermore, the establishment follows through a similar hole in the wall store with the kitchen visible at the ordering counter where you can see your burgers being made.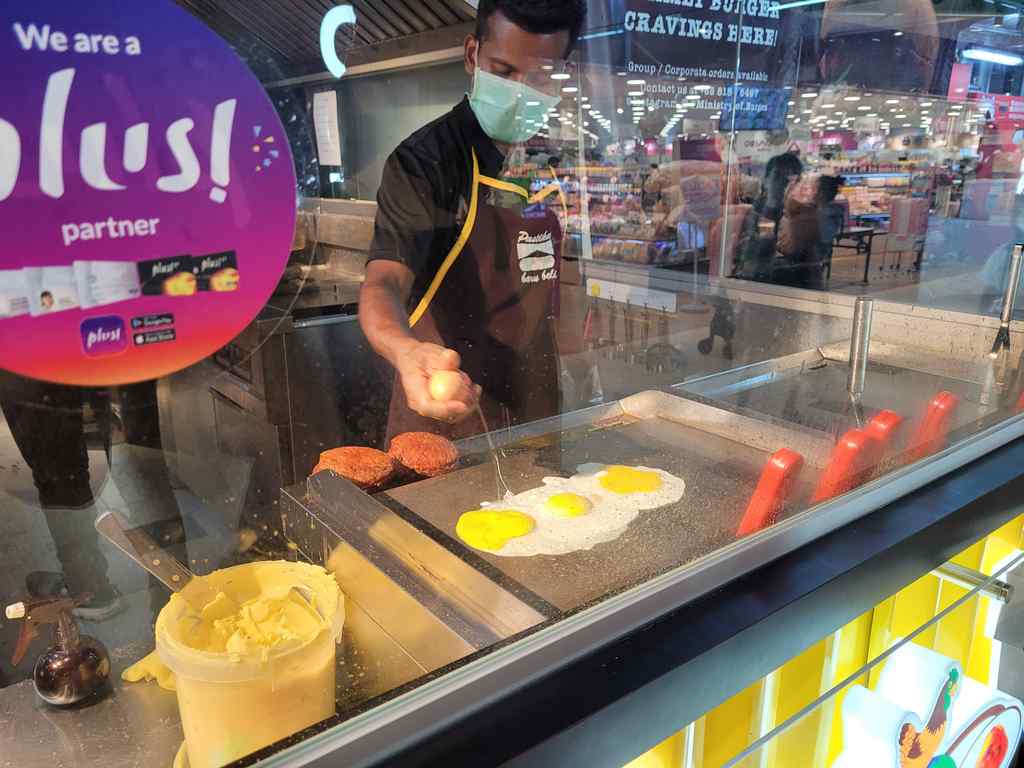 Serving up same great Ramly
There are four variants offered of the Ramly burger, namely veggie, chicken, beef or fish selections cooked to Ramly style. Here, your Ramly patties are cooked and separately wrapped with a fried egg before being topped onto your burger.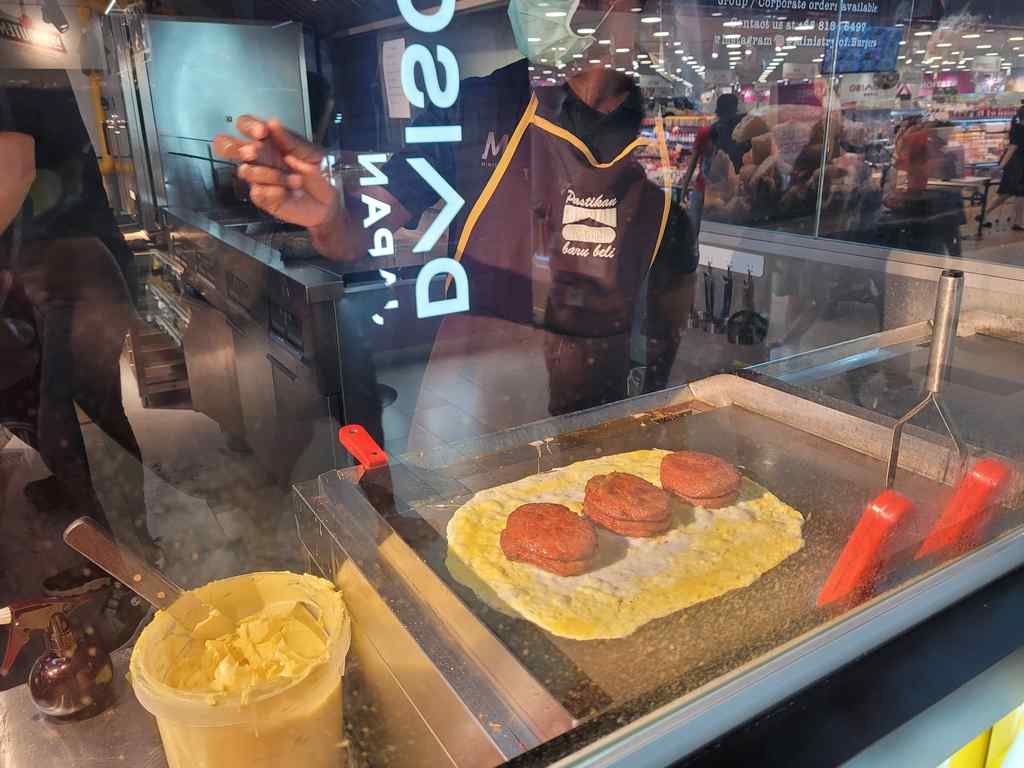 Also, they cost $4.50 for a single patty burger and $6.90 for a double patty. Prices are largely similar and unchanged from their own restaurant.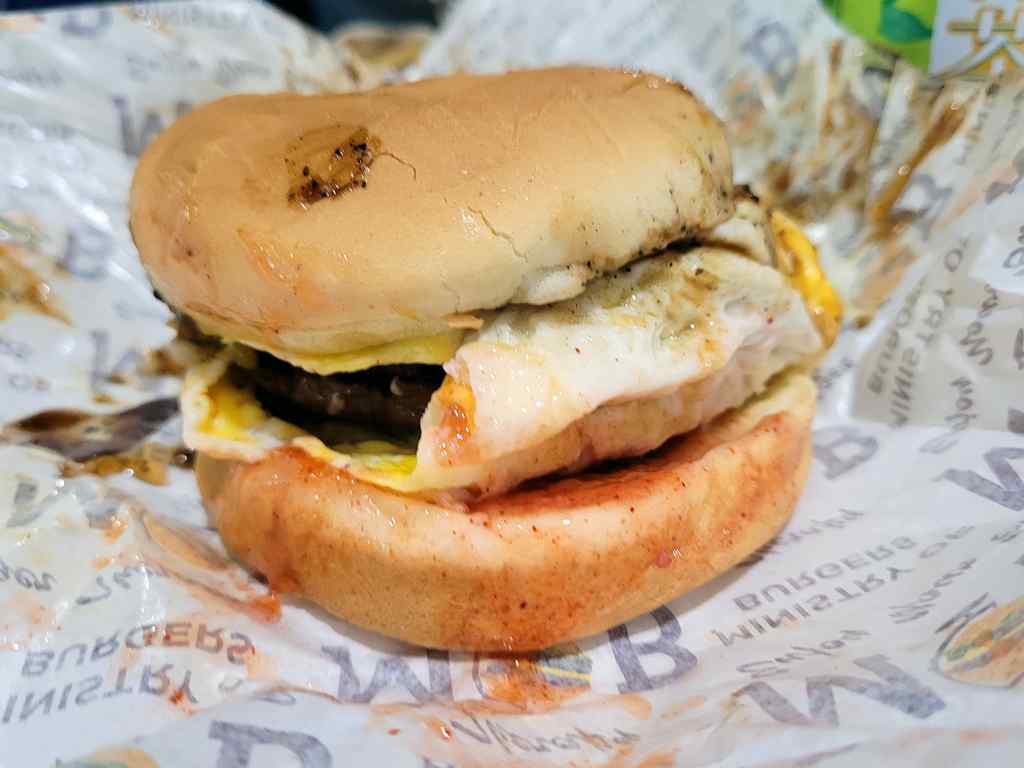 Packing the options
Also, your burgers are packed between two regular sesame seed sandwich buns and in typical Ramly fashion, the burgers are loaded drippy with sauces. It does look less appetizing in camera than in person. Moreover, your also, have the option to add on additional eggs or greens (tomatoes and lettuce) for about a dollar extra.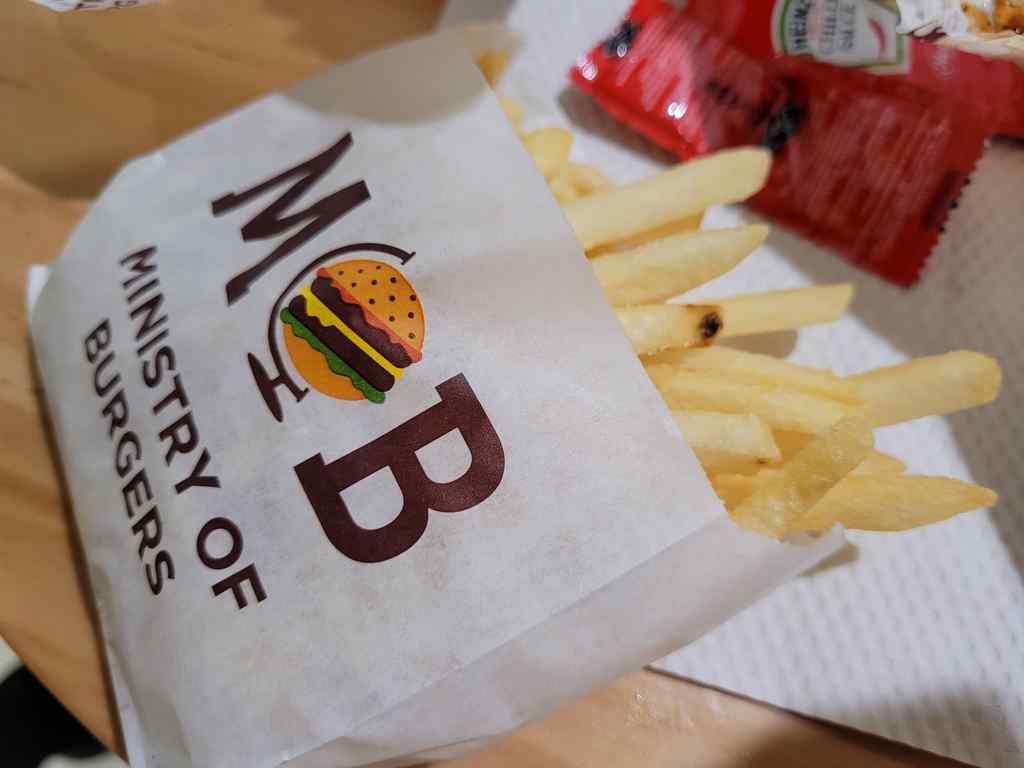 Additionally, you can add $2.80 on top of your burger makes it a combo meal. This gets you in-addition, a side of regular fries ($1.90) and a canned drink of your choice from their fridge. Also, their special Biryani Fries ($2.90) is one of their trademark dishes worth trying too. Ministry of Burgers claims to be the inventor of it and is the only place in Singapore to try it.
Their burgers are offered to what makes a Ramly a Ramly- cheap, and to a valid extent, rather unhealthy. After all, great and healthy food are both inversely related food traits. Your burgers are served loaded with sauces and drippy.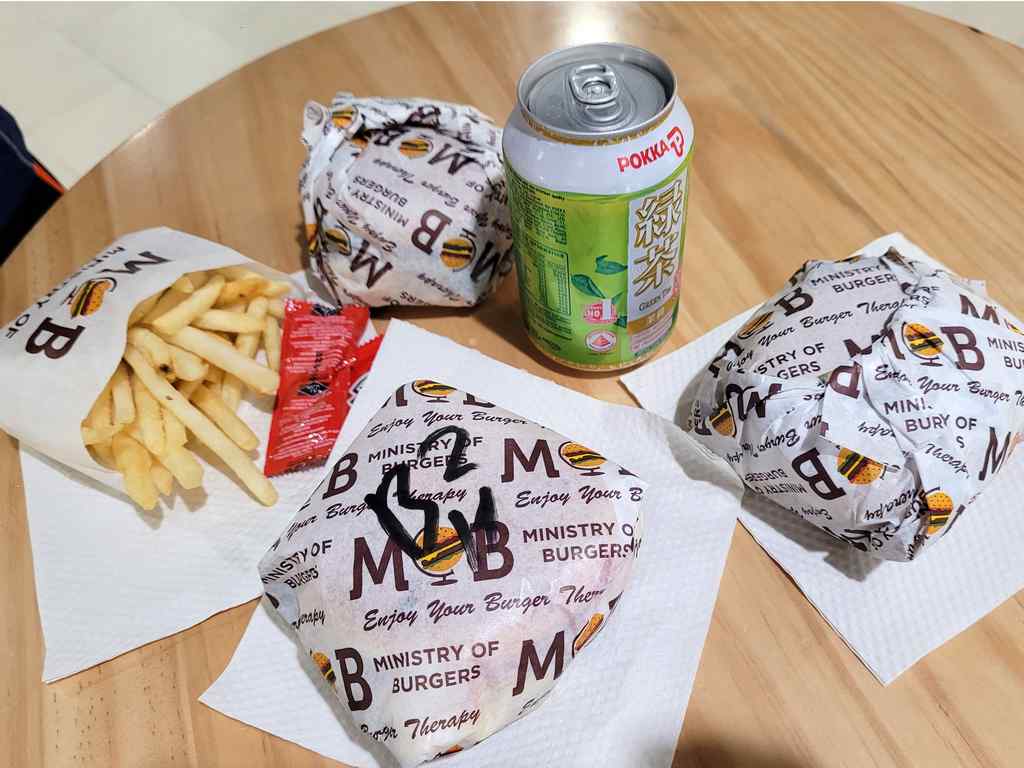 In addition, there are free-standing public standing tables in the area are available to use, though I would have appreciated a dedicated dining area found at their old restaurant in White Sands.
All in all, it is pleasing to know that Ministry burgers are filling in for those craving for Ramlys, even in this difficult times where you can't go abroad for. A burger ought to be consumed in moderation, otherwise a good quick dinner treat nonetheless when you are in the Downtown east for eats.
Verdict:
Must Go! | Actually pretty Good | Worth Trying | Shortlist Optionally | Should Avoid
Ministry of Burgers Downtown east E!Hub Locality Map
1 Pasir Ris Close,
Unit #01-K101 E!Hub @
Downtown East
Opening Hours: 11am- 10pm daily