Today, let's check out Hammies Burgers at Commonwealth Crescent hawker center. It is a quite the gem of an affordable tiny burger place serving pretty hearty burgers. The largely unheard of family-run burger joint located in a rustic old-style HDB food center. I was recommended to this burger place by a friend who knows about my quest for great burgers in Singapore. Hammies is touted to offer burgers at a quality and price point even beating Shake Shack and Wolf Burgers. Let's see what they have on offer.
Hammies had been operating for 2 years at the Commonwealth Crescent food center. It is the only outlet in Singapore and sits in the second floor of the NEA managed food center which has a wet market on the first floor. Also, the neighbourhood is lined with several old-school shops built in the 70-80s era, some even has their old metal sliding shutters intact. It tads reminds you of Chef western at the nearby Tanglin Halt with similarly great Western food.
A tale of 3 selections
Moreover, Hammie's menu selections are simple. There are three selections of burgers available, namely beef, chicken and fish. The staff is cheerful and helpful, a young lady takes out order and jots it down on a lined exercise book, and shouting some instructions into the kitchen area. After chatting with an auntie helping out at the store, that where I learnt that Hammies is a family business, with her son doing the cooking, and her daughter handling orders.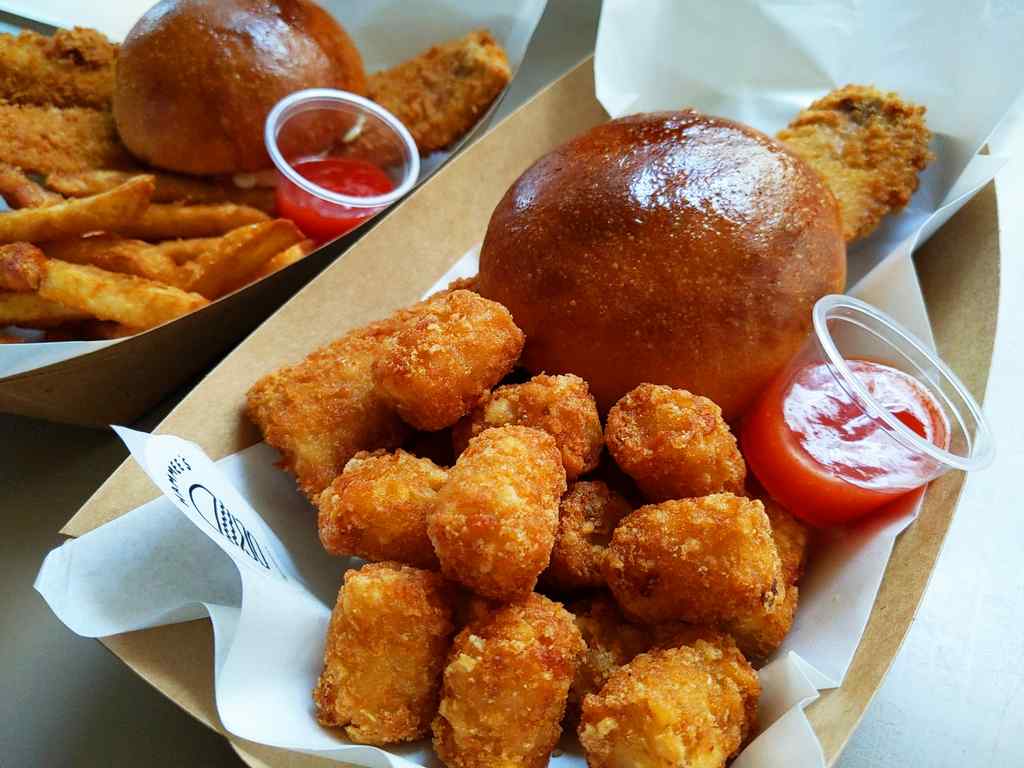 Staple Cheeseburgers
Furthermore, their beef burgers are sandwiched between two toasted buns. Patties are packed with melted cheese and starts at $7 for a single patty and $9.50 for a double beef patties. Furthermore, their beef burger is their staple and your typical run of the mill cheeseburger. It is topped with caramelized onions, cheddar, pickled jalapenos and their homemade burger sauce.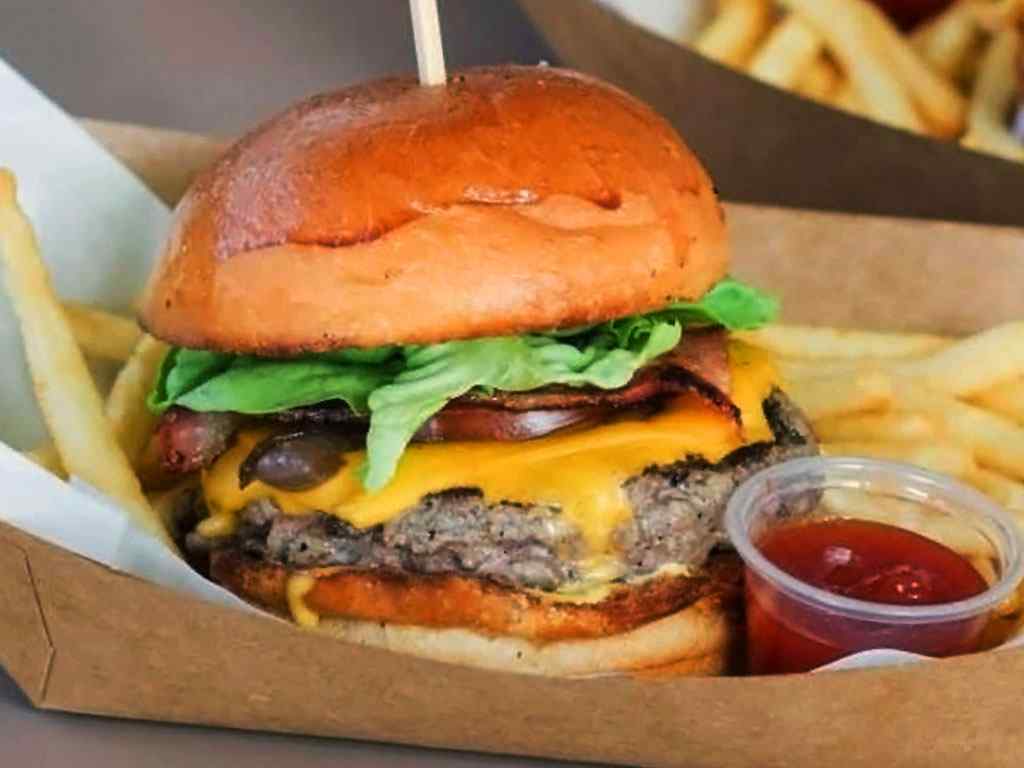 Moreover, there is an option to upgrade your regular fries to tatter tots (hash browns) for a dollar extra.  If you are hungry, the double patty is a no-brainer as the single is pretty tiny in my opinion.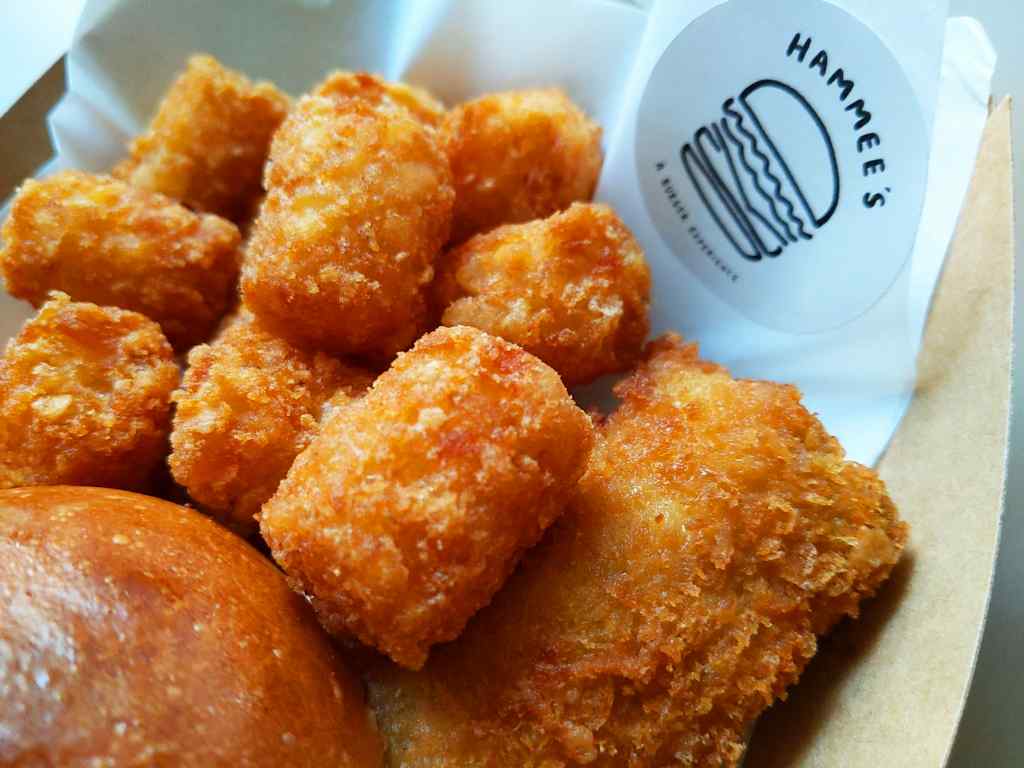 Also, their chicken burgers ($6) is their most affordable of the lot. They are essentially are of the southern style type, with a crispy fried core sandwiched between homemade coleslaw and their trademark sauce between their tiny toasted buns.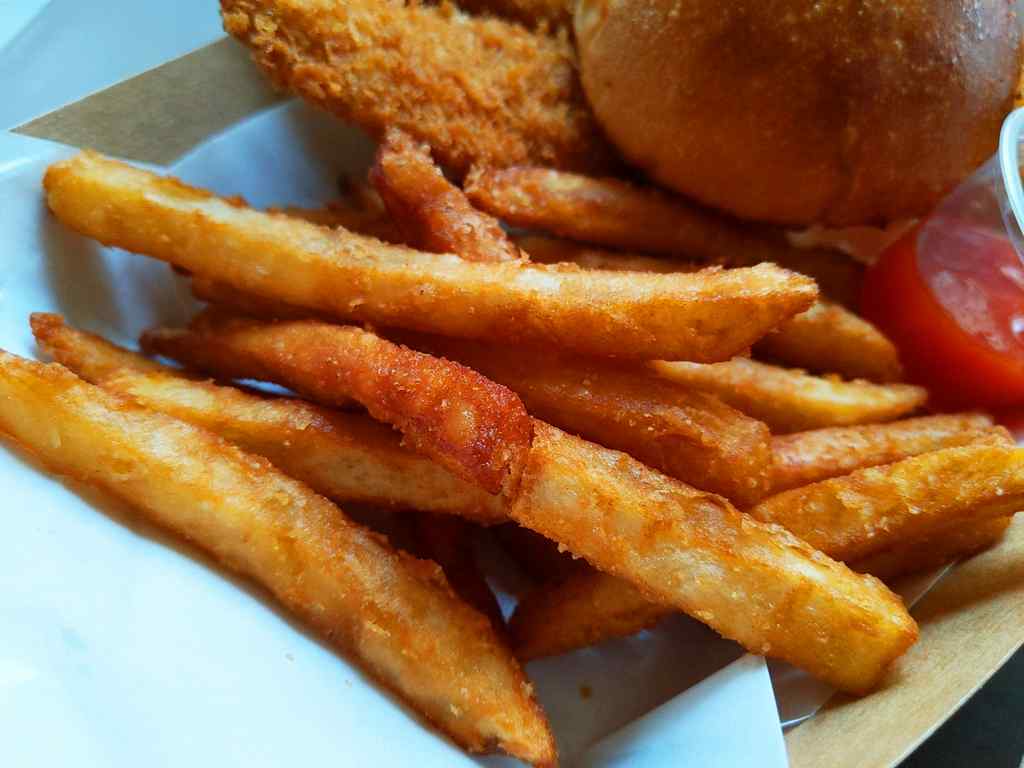 Is that fish and chips?
Moreover, their fish burgers are an odd but rather delightful bunch. However, though I found the fillet tad oily on the outside, the interior is nice and juicy. Also, priced at $7.50, the fish variant is their most pricey starting price of the 3 burgers offered. But you do get what you pay for.
The fish burger is essentially a giant fish fillet packed between buns and sweet Tartar sauce. Hammie's fish burgers tad reminds me tad of the offerings in fish and chips, especially with their Alaskan Pollock patty paired with their standard chips which are sticking out of the burger buns.
Great price for the offerings
The thing which strikes me is that their burgers are incredibly affordable. Their cheese burger starts at $6 served with a side of fries but without a drink. Notably, there are 2 fruit juice stores and 1 traditional drink store here in the hawker center, and most are closed in the afternoon.
Be prepared for a long wait
Moreover, at its core, Hammies a lunch place. They are open from 11am to 5pm daily, and closed the entire day 2 days per week on Mondays and Tuesdays. Of course, it is advisable to avoids the peak lunch periods from 12 to 1.30pm. I was told that patrons usually start queuing from 10am onwards.
One gripe which often frustrates patrons is how slow the store churns out burgers. Each burger is made to order and casually prepared with the burger chef taking their time. Additionally, the lack of physical queues in front of the store is not indicative of the underlying wait times.
Their burgers are good, but not a over 2 hour-kind of waiting time good.
Let down by long wait times
A 1-2 hour wait is not uncommon. This is even when dining after lunch peak hours from 2pm onwards. I experienced a wait of 2 hours despite not even a visible queue in front of the store. Moreover, even on quiet days with a lack of queues, the burger joint is still packing at least a 40mins wait time at 3pm.
Moreover, coming from 3pm also risks the store selling out towards the end of the day, much to disappointment to many. Still a 2 hour wait time is unheard of in hawker centers. Notably the store also does call-in and food deliveries, so it pays to reserve a burger before dining.
Hence, dining at Hammies is not recommended if you do not have the luxury of time and a short lunch break. Their burgers are good, but not a 2 hour-kind of waiting time good. However, you could book you burgers early right at opening from 11am. The burgers are no-where close to burger production efficiency we seen in fast-food outlets. I would say, there is still much room for improvement in terms of kitchen process optimisation. Which would otherwise give Hammie's my recommendation for top marks.
All in all, I would recommend you to simply shortlist Hammie's Burgers. It does not get a good recommendation let down by extremely long waiting times with room for improvement. Otherwise, their offerings of good quality burgers at a great price might not be enough to make up for it.
Verdict:
Must Go! | Actually pretty Good | Worth Trying | Shortlist Optionally | Should Avoid
Hammies Burgers Locality Map
Unit #02-93
31 Commonwealth Crescent, #02-93 Market and Food Centre,
Singapore 149644
Open: 11am- 5pm
Closed Mondays and Tuesdays.