Eighteen chefs is a small casual eatery located at various spots around Singapore. The branch I am visiting today is Eighteen Chefs at Star Vista. Their Star vista branch is situated on the third floor of the sparkling shopping and entertainment complex.
The eatery ambience is good. It is set to a dark modern contemporary setting with a hipster feel to it. Noticeably, the restaurant has a bar which strangely does not serve drinks or where you can sit at. On closer inspection, the bar is rather a kitchen storage location. Looks pretty unkept and messy.
Notably, the outlet is popular with students. You noticed there a a number of on-going student and NSFs promotions where you can get discounts by flashing your student or SAF 11B respectively. It is commendable that the outlet recognizes the contributions of our full time national service man with these discounts.
You pay off your order first at the counter first before being served. The restaurant accept credit cards, nets and cash.
An interesting but yet less than overwhelming kitchen
Eye catching dishes includes the trademark heart attack platter. There are two variant which serves 2 at $ and another which claims to serve 4 at $48.
Moreover, you also have the menu choice of the DIY pot. It is a baked pot of goodness where you start of with a choice of a a bake base. Where you can add toppings to your liking. Starting point comprises of a choice of rice or pasta options. Thereafter, you get to choose an ingredient base. Additionally, you have a choice of meats such as chicken, beef and fish, as well as vegetable choices.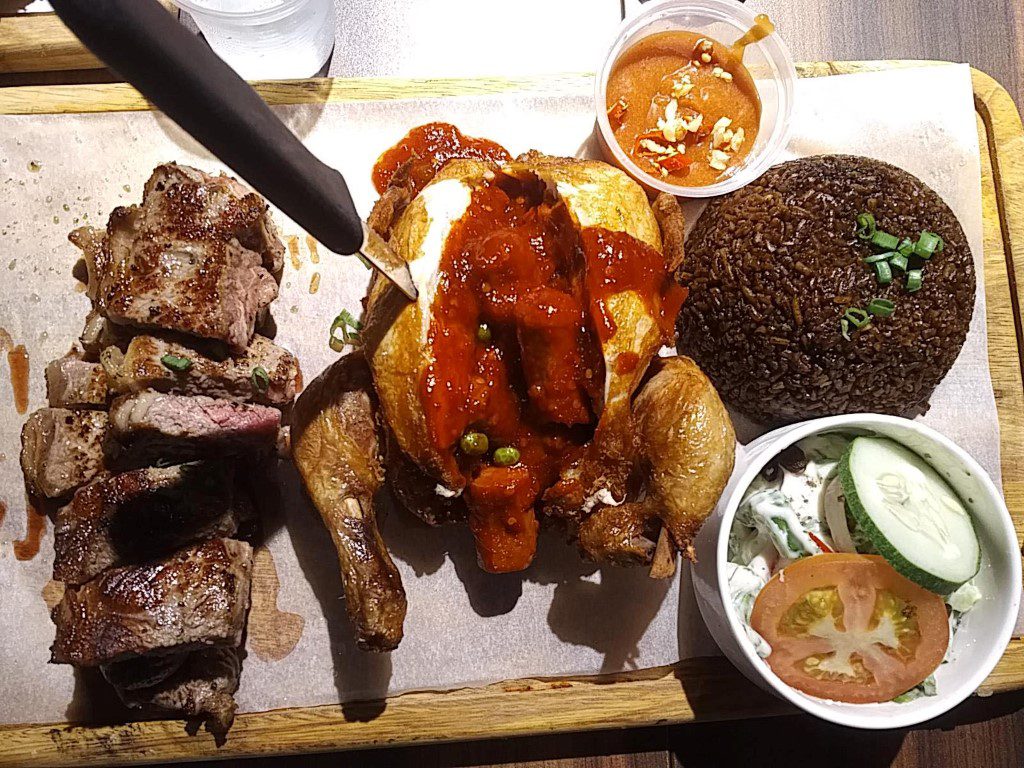 My heart attack platter was less than overwhelming. You get about 200 grams of steak and a full chicken. It could hardly feed 4 people. The chicken is tiny, tad smaller than a spring chicken. Moreover, the side servings are really small, it could not even feed two persons. Let be I can even finish the dish it all by myself.
Furthermore, to make matter worse, the food was not on-par with what I ordered. The meats was dry and over cooked. The steak was overdone from my medium-rare order. The meat was even charred in some areas.
But to my dismay the staff got the orders of my baked rice mixed, instead swapping up. You are paying almost $15 per plate for essentially a tiny pot serving of baked rice. The servings are tiny. It felt more like a students kid meal than one fit for adult consumption. For what you get it should be better priced even below $10 a plate.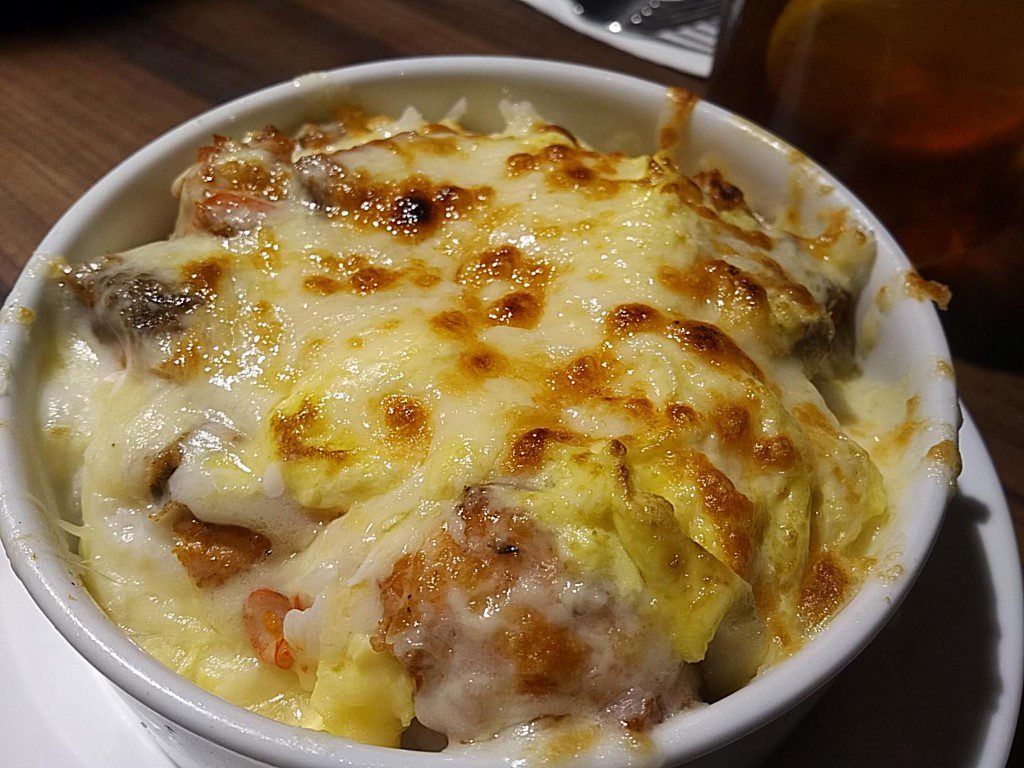 Below average service
The service is not exceptionally good. It takes a long time to get the attention of the waitering staff. Humorously, the staff all seemed to be very good in avoiding eye contact with tables so they do not need to tend to you. When you finally get the attention of the staff, often you will be greeted in a less than enthusiastic manner which sets the tone for the rest of the night. Don't expect to get any tips from me.
The quality of the food and service would be bearable if the food were not priced so high. This disinformation of the portions and pricing leaves you wondering whether are you getting your money worth as expected. In comparison, a mixed grill set at Collins costs $10 cheaper, has better quality food and fills you more.
Thankfully, you get a free flow of water from self-help water dispensers, cheese sauces and cutlery from the self-serve cutlery stations. Otherwise, my table would have to eat with our hands. During my visit, even the cutlery shelf and cups were all not replenished and are bare empty. It was nearly impossible to get the staff to refill them. Not a pleasant experience at all.
All in all, my visit to this 18 Chefs branch was a disappointment let down by horrible cooking. The standards of had dropped much since they first opened several years back. It will be difficult for me to justify a revisit to 18 Chefs again given better offerings. I would recommend better alternatives today, such as Astons or even iSteaks.
Verdict:
Must Go! | Worth Trying | Shortlist Optionally | Should Avoid
Eighteen Chefs at Star Vista
Level 2, 1 Vista Exchange Green
Unit #02-22,
Singapore 13861
Opens daily: 10:30AM–10:30PM