Washoku Goen is a fast dining Japanese katsu joint serving really affordable and known for their large portions. Let dine-in!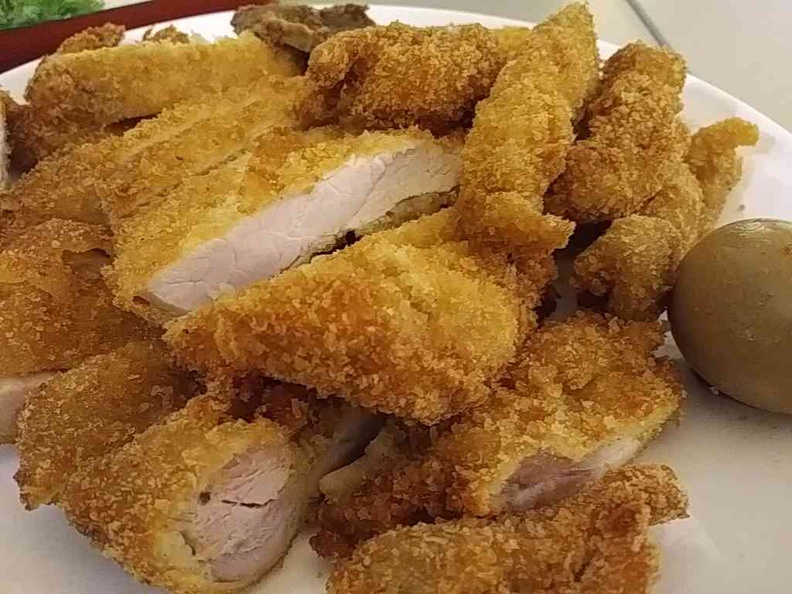 If fried katsu is your fancy, the joint is for you. Moreover, I fondly remembered my first dine in at Washoku Goen at one of their first branches at Wisma Atria mall in Orchard road. Additionally soon after, you can find more of their food outlet popping up in several Food junction branded food courts, like Vivocity and City square mall food republic food courts. Today, they have branches all over Singapore malls.
Here, they all serve a similar menu of their tried and tested recipe of affordable large Japanese katsu (fried breaded chicken) with relatively good quality for the asking price.
Large affordable katsu for the masses
For single serving starters, original chicken katsu curry rice sets you back $7.90 and going up to their Sumibi chicken curry rice at a more pricey $8.90. The servings are large in comparison and great if you enjoy fried Japanese Katsu with mild curry sauce and potatoes.
Furthermore, their chicken and pork katsu cutlet has a crunchy exterior skin without spotting too much of a thick flour base. The meat within is soft and juicy too. It is katsu done well. Also, food prices are priced more affordably than those by incumbent Monster curry, albeit in a more restaurant style setting.
Ultimate Original Curry Rice $19.90
Moreover, if you are hungry, I would recommend their $19.90 Ultimate Original Curry Rice. It is sold as a dual sharing platter able to feed two.
Also, to prevent cramping your dish, you can ask for your rice and curry to be served separately.
Furthermore, you get generous portions of chicken and fish tonkatsu and sumibi beef. It is furthermore topped with a potato croquetto and a half-boiled egg.
Their shredded beef is more of a rare item and tend to run out quickly at the end of the day. If they do, he stores will usually substitute the beef for more katsu.
On top of all these, you get a bowl of rice and a separate bowl of curry sauce. Also on portions, you should be able to serve at least 2 and maybe 3 pax if you are conservative, quite the bargain for a dish under $20. It is great value.
Moreover, Additionally, to garnish your meal, you can help yourself with free flow on condiments and chili powder.
There is tad little competition in Singapore in the tonkaydu scene, especially in the food court and sub $10 price range. Usual incumbents include coco curry and Monster curry, which both too has their roots as popular franchises in Japan too. Additionally, it is nice to know that food junction allows cashless payments including credit cards.
All in all, for over 5 years in, Washoku Goen takes my pick for affordable and reasonable good katsu curry rice without breaking the bank.
Verdict:
Must Go! | Actually pretty Good | Worth Trying | Shortlist Optionally | Should Avoid
Washoku Goen Locality Map
Washoku Goen
1 HarbourFront Walk, #03 – 01,
Singapore 098585
Opening Hours: 10am–9pm (daily)