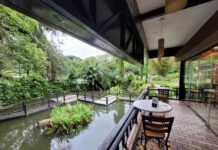 Ridout recently came on the news that its anchor resident, McDonalds Queensway is shutting down after over 2 decades in operation there. That caught the attention of many, especially the having the FOMO of...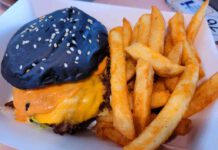 Ashes Burnnit is a hawker/coffee shop western food store selling a range of affordable gourmet burgers. Today, we are going to check out their Alexandra village hawker center branch with a dine-in. Physically they...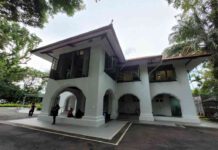 Lets visit the newly renovated Reflections at Bukit Chandu. The establishment is both an educational museum, a historical site and a place of remembrance. It covers the history of Bukit Chandu and commemorates the...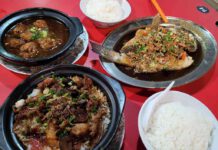 Claypot Chicken rice is something I particularly adore as a hawker dish. Today, let's check out Happy snacks claypot rice, one such Claypot rice store located at the Bukit Merah southern region of Singapore. Tucked...
Every year's PSLE math questions is a topic of interest to me to see how challenging these questions can stretch student's thinking depth. This year's 2021 PSLE maths exam question is an interesting and...
Sustainable Singapore Gallery is a small educational museum on energy resources and conservation located at the Marina barrage building Singapore. Notably, it is situated where the Singapore national gardens, the Gardens by the bay...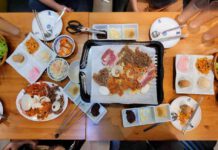 If you are looking for a Korean BBQ buffet on a budget, Friends Tasty Korean is one such no-frills eatery serving self-help BBQ food under $20 a pop. Is it any good for such...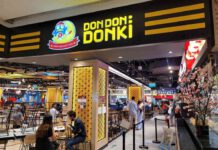 Today in our Donki explorations, we are going to check out Don Don Donki JCube branch with a casual walkthrough and exploration, checking out the different sections we come to love about the Japanese...
Manna story (Pronounced ManNa) is a casual dining Korean al-la-crate and self-cooking restaurant, today we be checking out their branch tucked in the basement of Plaza Singapura basement 2 food street. Let's have a...
Lee Kong Chian Natural History museum is one of biodiversity. It comprises education, research and outreach all in one venue. For most it is a museum showcasing animal natural history of the South east...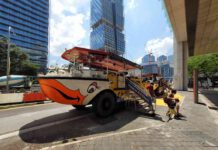 Today, let's check out the Duck tours with a ride through the uniquely Singapore tour around the Marina Bay. Interestingly, the ride and guided tour bring you along the Singapore civic district and a...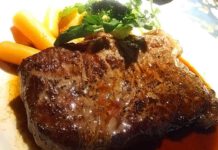 Mai Maison is a Japanese casual dining restaurant offering a rather quirky European-Japanese fusion menu which appeals to the masses. Its quite a nice dining experience. Let's check them out with a dine-in today. Chill...
What do you do on a nice sunny afternoon with an SUV and a huge desert in your backyard? Go on a desert safari...
With Covid-19 having not much of a slowdown, we can expect such virtual runs to be mainstay for pretty much this year and even...