Let's check out the Gardens by The Bay Cloud Forest Avatar The Experience today with a walk through and exploration of the exhibits. Till end next March 2023, the cloud forest conservatory had been...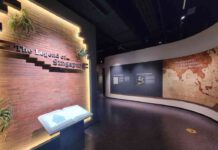 Fort Canning Center's Heritage Gallery is a permanent exhibition located in the pre-war building. Let's do an exploration of the center's gallery, one focused on the 700 years of history and the rich heritage...
Boat Noodles SG at Bugis Junction is a casual Halal-certified Thai fast dining restaurant located in the heart of the Singapore Bugis district. Let's check out their Bugis branch with a dine-in and gastronomical...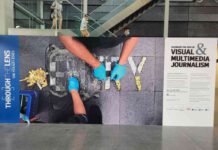 The World Press Photos 2022 and Straits Times Behind the Lens exhibition is one focused on photography and photo journalism for the past year. The photo exhibition showcases notable and memorable moments on print....
House of dreams is a toy exhibition showcasing possibly Singapore's largest private collection of Barbie dolls. It is brought to you from a private collection by Singaporean Jian Yang, who is an avid collector...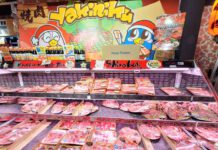 Let's take a visit to Don Don Donki at Northpoint mall with a casual walkthrough of the establishment latest Donki store addition in Singapore. Furthermore, we came a long way exploring all the Don Don...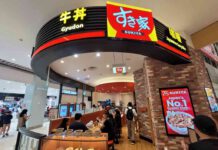 Sukiya Gyudon is a fast-casual Japanese dining restaurant serving affordable rice (don) bowls. There is quite the selection suitable for all budgets and appetites. Let's check out their quick dining restaurant here at Suntec...
Tech For Good 2022 (T4G2022) is an event focused in doing and bring good for the community. It is an annual innovation festival that celebrates the use of technology in helping persons with disabilities...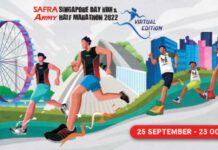 The SAFRA Sheares bridge run and Army Half Marathon 2022 (SSBR & AHM) is upon us again with their second virtual installment, since the event went completely virtual last year. Let see what's going...
OFF ON Everyday Technology is an exhibition showcase, exploring how everyday technological tools changed and shaped the lives of Singaporeans from the country's period from the 1970s to the 2000s. It is presented as...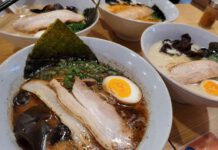 Suparakki Ramen is a casual fast Japanese ramen dining restaurant serving affordable soupy ramen dishes in the heartlands. Let's do a casual dine-in today. It is after all, more of a Japanese quick dining restaurant....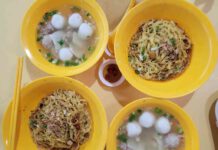 Nan yuan fishball noodle stall is a small family run noodle stall in the Beo Crescent estate serving value fish ball noodles in pretty sizable portions affordably. Is that too good to be true...
Buffalo Wild Wings is a restaurant serving American style spicy hot chicken wings. The establishment am going to check out today is located in...
The SAFRA Sheares bridge run and Army Half Marathon 2022 (SSBR & AHM) is upon us again with their second virtual installment, since the...