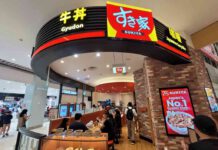 Sukiya Gyudon is a fast-casual Japanese dining restaurant serving affordable rice (don) bowls. There is quite the selection suitable for all budgets and appetites. Let's check out their quick dining restaurant here at Suntec...
Tech For Good 2022 (T4G2022) is an event focused in doing and bring good for the community. It is an annual innovation festival that celebrates the use of technology in helping persons with disabilities...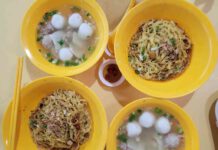 Nan yuan fishball noodle stall is a small family run noodle stall in the Beo Crescent estate serving value fish ball noodles in pretty sizable portions affordably. Is that too good to be true...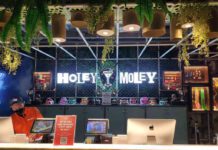 If casual and fun golf is a thing for you, then mini golf would be something right up your alley. Say hello to Holey Moley Minigolf at Clarke Quay. It spots an indoor 27-hole...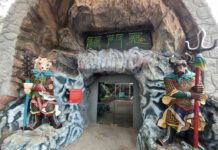 Fancy a vision of death and the afterlife? The Haw Par Villa Hell's museum is one of awe and wonder with their infamous Ten courts of hell. Let's go on a personal journey through...
Let's check out the newest western restaurant joint in town, XW western. The western grille sit-down restaurant offers a rather affordable western food with a buffet salad bar to boot. Let's dine in. Interestingly, XW...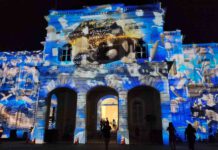 The Singapore Night Festival 2022 is an annual night event comprising of performances, murals, art and light ups in town. This year's edition runs from 19- 27 Aug 2022 at the Bugis downtown area...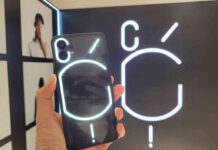 Nothing released their first mobile phone in Singapore with the Nothing Phone 1. Let's take a first look at the brand's first phone brought to you by the London-based company. In a nutshell, Nothing...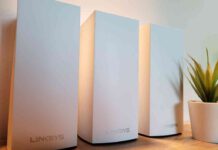 Let's take a look at the Linksys AX5400 Atlas Pro 6 WIFI6 Mesh router today with a detailed run through and review. We shall put it through its paces setting it up for a...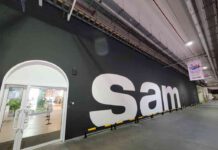 Singapore Art Museum Keppel (SAM) is Singapore's premiere art galleries which now operate at Tanjong Pagar Distripark at 39 Keppel Road. Tucked in the industrial estate operated by local MapleTree industrial, it is a...
Let's visit Sungei Buloh wetland reserve today with a nature trail walk. The nature reserve is located in a rather remote location tucked in the north western corner of mainland Singapore. Welcome! Neo Tiew Crescent entrance Visitor...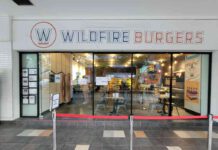 Wildfire burgers NAFA is a casual gourmet joint located in along Bugis Bencoolen area. It sits inside the campus building of the Nanyang Academy of Fine Arts, a pioneering arts education institution in Singapore....
Ahha, Disneyland, the land of smiles and happiness, this time in a different continent- Paris. Getting to Disneyland Paris is a breeze as the...
The 2022 Decathlon Run is a sport running event held in Singapore over two event segments comprising of a 5km and a 7km run....