Let's check the World Press Photo 2021 Exhibition at the Singapore National Museum with a visit and walkthrough. The annual global traveling photographic exhibitions comprises of judged entries by an independent jury for the...
Mapping the World: Perspectives from Asian Cartography is a small temporary exhibition in the Singapore National Library. It showcases rare historical maps with a focus on Asian regions covering those in South and Eastern...
Incredible Chicken Burgers (ICG) Chicken & Burger at MyVillage is a small family run quick dining fast food fried chicken and burger joint located in the Serangoon chomp chomp food district. Let's check them...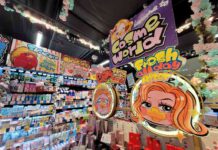 Don Don Donki Suntec is a new installation and one of the brand's Japanese fast retail stores in Singapore. Interestingly to date, we had been tracking the viral growth of the establishment in Singapore....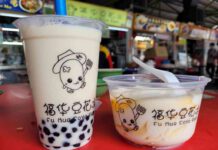 Fuhua soya bean is a small family-run dessert and drink store selling a variety of soya bean based food. They have another branch in Cheng San Market, and this one we visiting today located...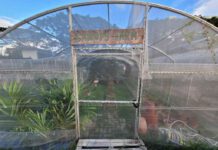 City sprout hub is a small private community garden located in Jalan Bukit Merah. It sits where the old Henderson Secondary school by the road of the same name. The urban farm comprises of...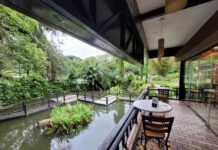 Ridout recently came on the news that its anchor resident, McDonalds Queensway is shutting down after over 2 decades in operation there. That caught the attention of many, especially the having the FOMO of...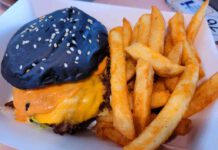 Ashes Burnnit is a hawker/coffee shop western food store selling a range of affordable gourmet burgers. Today, we are going to check out their Alexandra village hawker center branch with a dine-in. Physically they...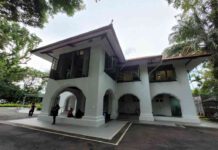 Lets visit the newly renovated Reflections at Bukit Chandu. The establishment is both an educational museum, a historical site and a place of remembrance. It covers the history of Bukit Chandu and commemorates the...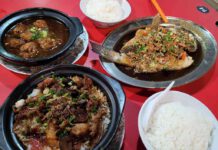 Claypot Chicken rice is something I particularly adore as a hawker dish. Today, let's check out Happy snacks claypot rice, one such Claypot rice store located at the Bukit Merah southern region of Singapore. Tucked...
Every year's PSLE math questions is a topic of interest to me to see how challenging these questions can stretch student's thinking depth. This year's 2021 PSLE maths exam question is an interesting and...
Sustainable Singapore Gallery is a small educational museum on energy resources and conservation located at the Marina barrage building Singapore. Notably, it is situated where the Singapore national gardens, the Gardens by the bay...
Mount Dandenong is an area of highland just on the outskirts of the city of Melbourne. Notably, it is both a mountain and a...
With Covid-19 having not much of a slowdown, we can expect such virtual runs to be mainstay for pretty much this year and even...