Razer, the leading peripherals and global lifestyle brand for gamers, announced a new partnership with e-sports professional gaming team Evil Geniuses. You might know them from their triple-headed snake trademark found on gaming accessories, as well as the Razer phone.
The Evil Geniuses Team
Notably, the San Francisco based Evil Geniuses is a premier professional gaming team. The team was established 20 years ago since 1999. Moreover, Evil Geniuses are best known for their staple games, DOTA 2 and Call of Duty.
Today, Evil Geniuses is one of gaming's best-known teams. They have quite a worldwide following, with the team grown with great influence with a hallmark of elite players. Also, they are known as one of the world's best video game e-sports group. Notably, they won the International 2015 DOTA 2 Championship, as well as the Call of Duty World League Championship in 2018.
Furthermore, playing for Evil Geniuses includes duo of two-time Call of Duty World Champions. Moreover, this includes Jordan "JKap" Kaplan and Bryan "Apathy" Zhelyazkov (2016, 2018). Notably, JKap and Apathy are the only 2 players who made a return appearance in not only one but three consecutive Call of Duty Championship Grand Finals.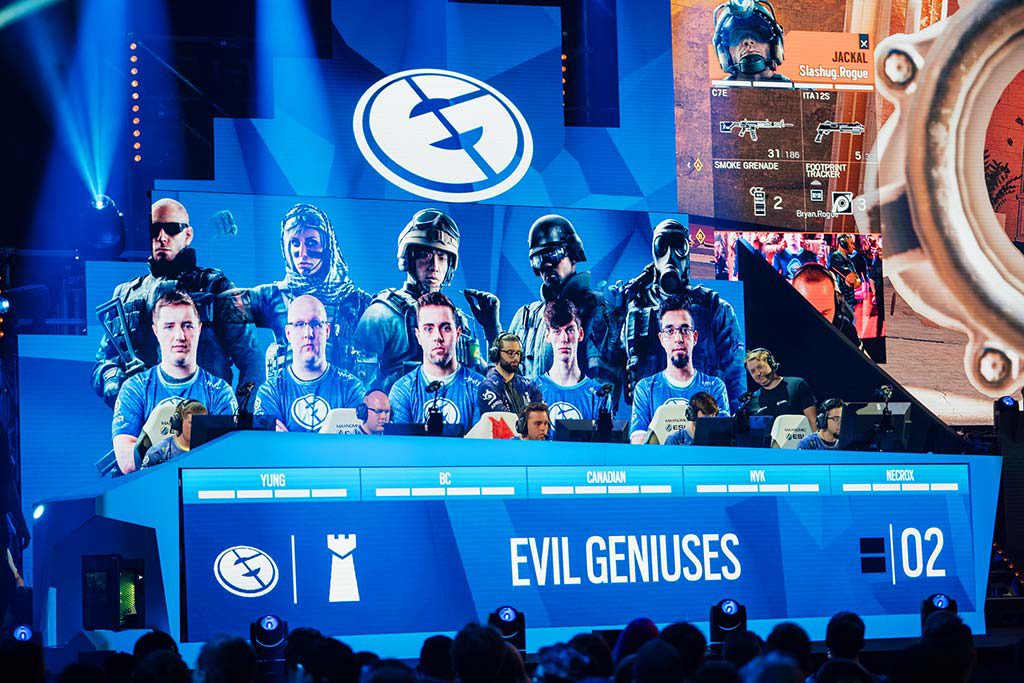 Commendably, JKap also holds the four time record for most grand finals appearances of any Call of Duty player. Lastly topping out the 5-man squad is Dillon "Attach" Price. He is  another Call of Duty World Champion as part of the team.
Games of the talk
Evil Geniuses is well-known for their premier DOTA 2 and Call of Duty (COD) teams. In addition, the team also competes in other games such as Fortnite, Rocket League, Rainbow Six: Siege, Artifact, Smash Bros and even Street Fighter V.
Notably, the Evil Geniuses' DOTA 2 team has been the most consistent in averaging top five finishes in the last five outings of the intense extraordinary tournament.
Moreover, at the MDL Disneyland Paris DOTA 2 Major, their DOTA 2 team recently competed and won third place. The Evil Geniuses DOTA 2 team features Artour "Arteezy" Babaev, an Uzbekistan-born Canadian and Syed Sumail "SumaiL" Hassan from Pakistani and the youngest player to win The International DOTA 2 Championship. Moreover, he is also the youngest to surpass a million in E-sports winnings at 16 years of age.
Razer 2 year partnership
Moreover, Razer's two-year long partnership marks Evil Geniuses return to Team Razer just as their DOTA 2 team qualified for The game's International 2019 tournament.
Furthermore, Evil Geniuses are furnished with Razer's professional-grade E-sports peripherals under the partnership. The arsenal includes headsets, keyboards, mice, and gaming mats. This ensures that the team will compete with only the best gaming equipment. The gear are provided for training and tournaments over two years.
Notably, this marks return of the E-sports team to Team Razer. Also, Razer was touted to be always inspired by the team's passion and commitment. The partnership fueled by the best of E-sports technology and skills of the Evil Geniuses.
As they say in the game, may the best man win. Out.