Huawei today announced the successor to their flagship P-series phones with the incremental P40 and the Huawei P40 Pro series. Unlike the Mate-series, the P-series are usually the first launch of the year and an adopter of the newest range of technology for their phone line-up which follows through the year.
The P40 series always sells themselves are flagship camera phone shooters. Huawei brought the bar up higher this year by building on what made the previous P30 series one of the best camera shooters in its class. This generation, we see the technology being applied over other lenses instead of the main camera, with incremental spec boost on the camera, processor and a whole new design philosophy. Let's check out the Huawei P40, P40 Pro and P40 Pro+ phones.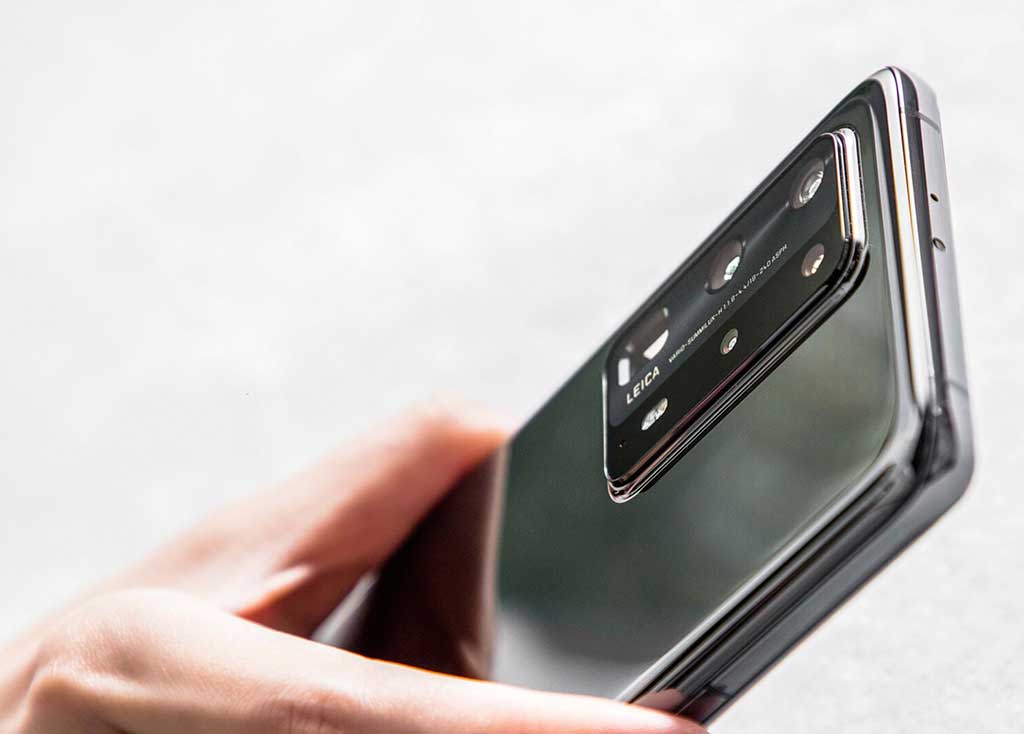 P40 Pro+ five Cameras lenses, a new record?
Let's get straight to the P-series selling point, its cameras. And that is what you should buy this phone for. The flagship Huawei P40 Pro+ now spots a penta lenses.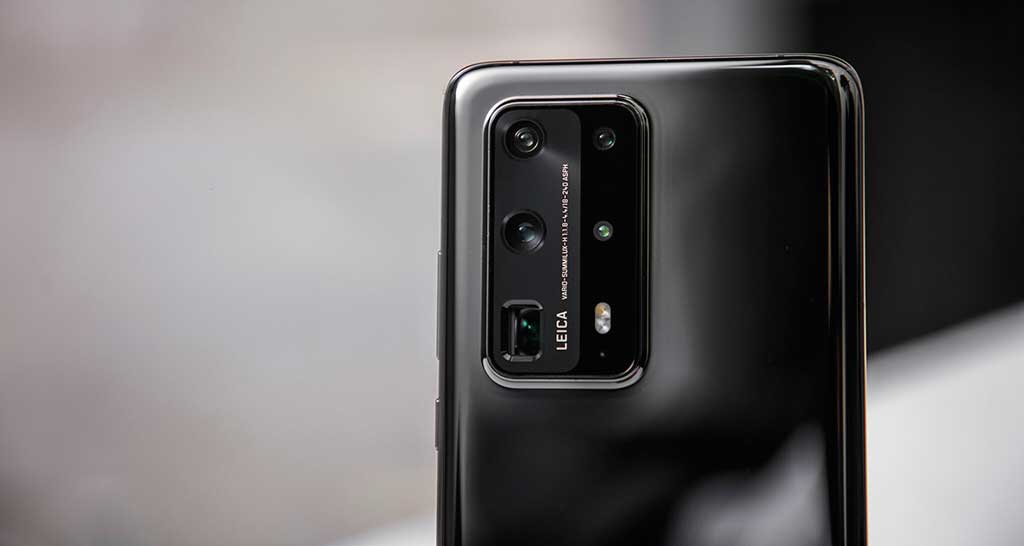 On the other end, the P40 (non-pro) spots a more conventional 50MP + 40MP + 12MP triple lens setup on the rear. The P40 Pro has a four camera lens setup with an additional 3D TOF sensor, it sits nicely against the Samsung S20+, with the P40 matched against the S20.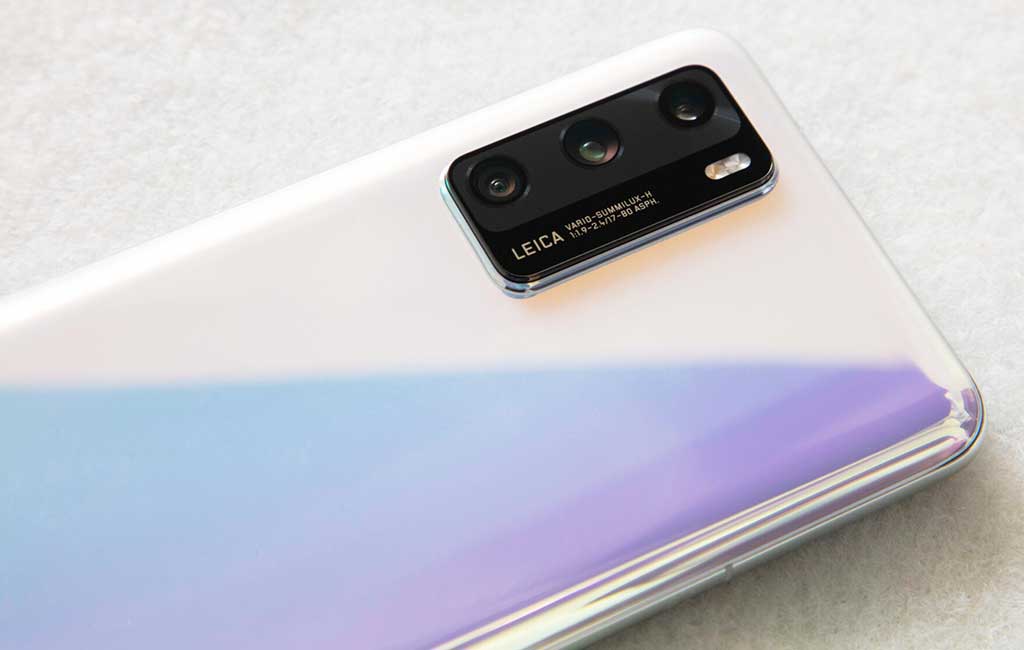 While lens numbers don't really mean anything, the telephoto lenses took a bump up from 3x, achieving 5x standard optical zoom. Digital zoom takes off from here with their 10x hybrid zoom and 50x maximum digital zoom. However, you wouldn't want to push it anywhere above 10x zoom. The difference between the P40 and P40 Pro telephoto cameras are their zoom range at 80mm and 120mm respectively.
As a baseline, the standard P40 spots HUAWEI's Ultra Vision Sensor. Measuring at 1/1.28 inches diagonally, Huawei's touts that it is their largest CMOS sensor to date every fitted to a phone. Also, a pixel size of 2.44μm is achieved via pixel binning, allowing larger 50 Megapixel images to be captured per shot on the main camera.
However, surprisingly, the P40 Pro spots a smaller 1/1.54-inch sensor. Light sensitivity up to ISO51200 and enable 7680fps Ultra Slow-Motion video capture.
Huawei P40 Pro+ 100x SuperZoom
Speaking of zoom, In addition, the Huawei P40 Pro+ has a 240mm telephoto lens achieving 100x SuperZoom Array with a new revised periscope design, allowing an 10x true optical zoom to be tucked into its slim body (though it does have quite an intrusive camera bump).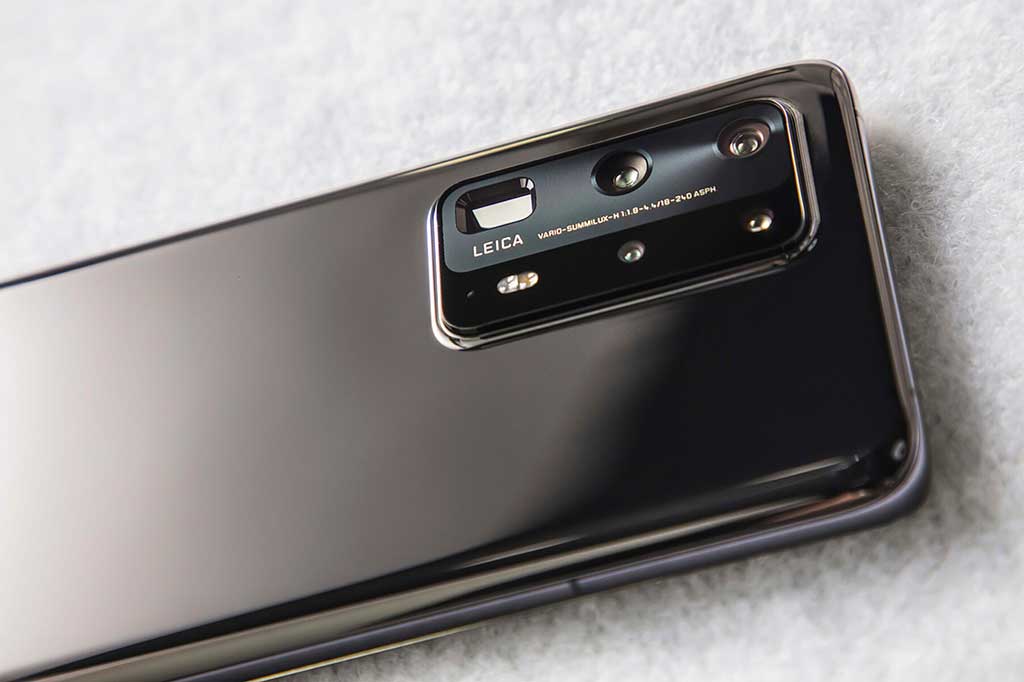 This puts the phone on par with the Samsung S20 Ultra offerings of a similar 100x digital zoom reach. Complementing the visual zoom is also audio zoom, which works like a directional gun mike to pick up audio only in the direction you are facing, reduce unwanted background noises.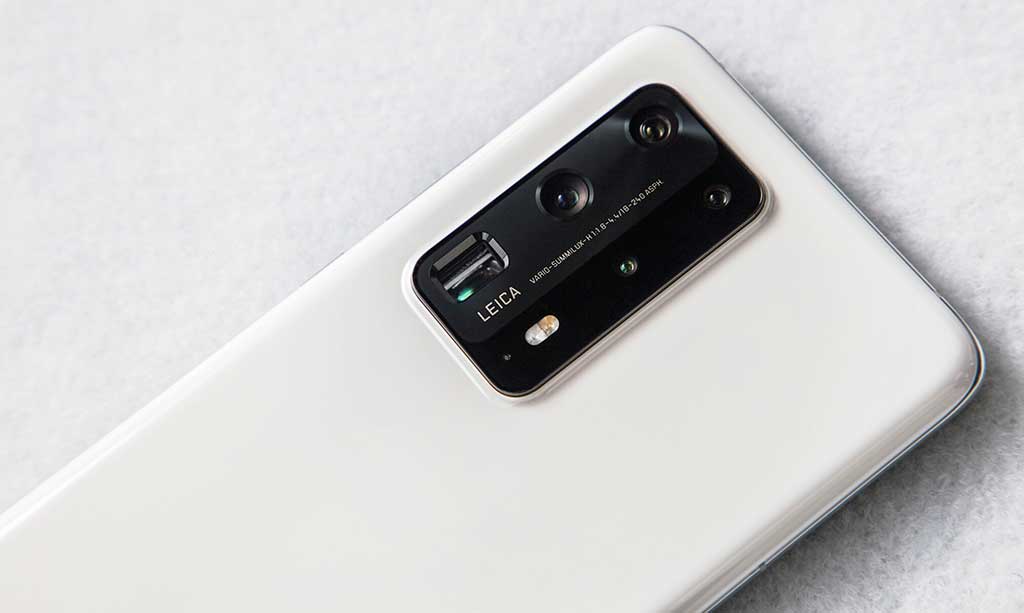 Both phones spots Huawei's own full pixel-octa PD AutoFocus for high-speed autofocus regardless of lighting conditions. Cameras tend to have focus problems in night conditions. Furthermore, while the previous P30 has RYYB colour filters on the main camera, the P40 extends this to the 5x Optical telephoto camera, allowing you to capture bright night photos given boost light intake, improving the quality of zoomed shots.
Camera Software Improvements
AI assisted cameras are the talk of the town now. Google had shown us the power of excellent image processing with the Pixel 3 and 4. Huawei has similarly included a range of camera assistance. This includes AI-aided enhancements allowing real-time Bokeh effects for videos and image stabilisation. Also, the optically stabilised Ultra Vision Wide Camera and SuperZoom Array work in tandem with AI to realize Triple OIS+AIS for vastly improved photo and video stabilisation.
Also, new is multi-camera data fusion. What is interesting is that you may be shooting from one camera, HUAWEI XD Fusion Engine actually captures shots and integrates data from its multiple cameras at a go. This is of course, transparent to the user. It has benefits of the ability capture more image data at once to build up better image quality not achievable with just one camera.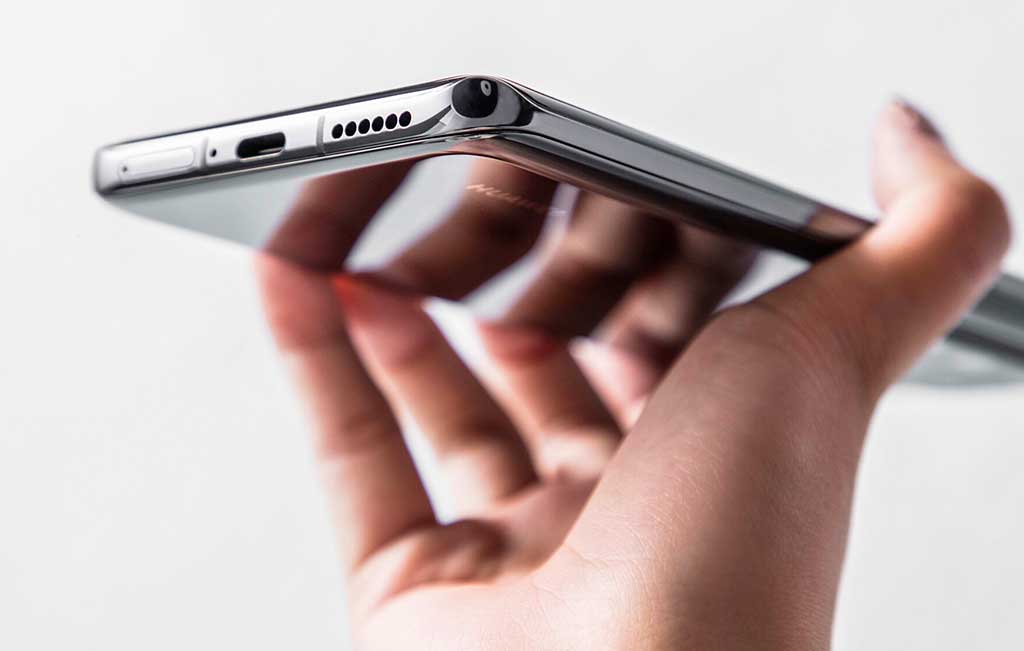 P40 family screen and sizes
Wait, is that a Samsung? Both the P40 models look very similar up front, and humorously does bare very close resemblance to their Korean competitor. Gone is the centrally-placed teardrop (and more discreet) front selfie camera we saw in the previous P30 series. Now the front selfie 32 MP f/2.0 font camera is upgraded with active AI gesture control and Face detection. This is delivered via a left-mounted hole slot front facing camera. This was similarly seen from the S10 series last year (come the Wall-e camera slot wallpapers).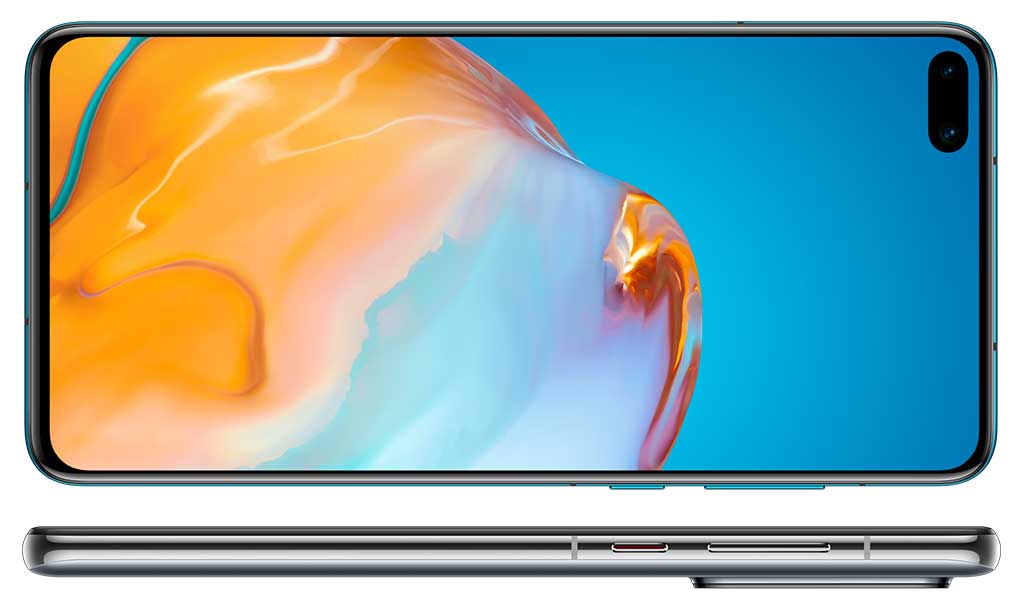 The P40 is the smallest of the bunch with a 6.1″ screen. Moreover, you can distinguish the P40 from the Pro by the presence of curve glass display on the front edges. All the buttons of the phone resides on the right of the phone, so no guessing game here on where the power button is.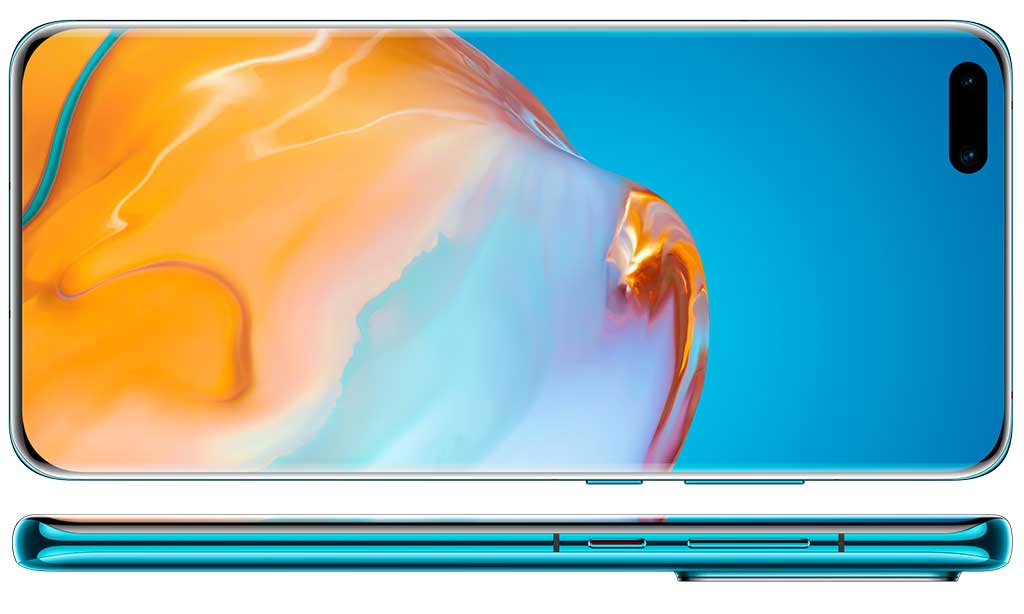 In the display department, while the Samsung S20 series spots 120Hz panels across the board, the P40 Pro and Pro+ both has 6.58″ screens with a 90Hz refresh rate panel. Also, the Huawei P40 Pro spots an OLED display with 1440 x 3040 pixels (511 ppi pixel density). Fueling this is a 4200 mAh battery. Connectivity features in the smartphone include Wi-Fi 6 Plus, Bluetooth, GPS, Volte, NFC and more.

Physical design
The bottom of the phone still houses a dual tray sim slot with support for both a nano SIM and an NM memory expansion card slot. The center bottom of the phone sits the USB-C charging port which allows for quick 40W charging. Sadly, there is no headphone jack.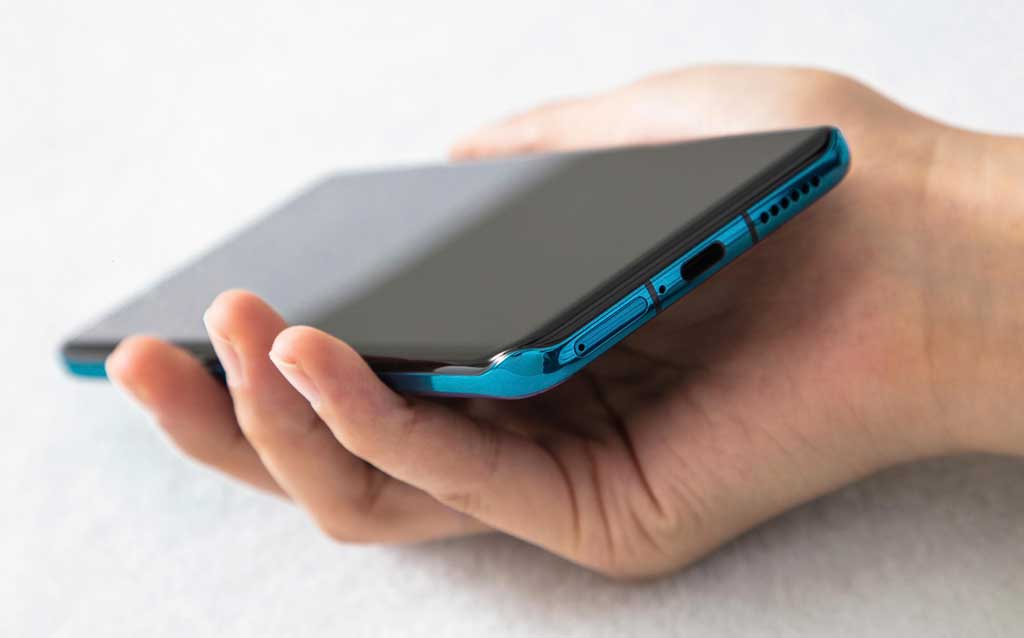 A speaker grill sits on the bottom right. You get the Same plastic backing which is nano-ceramic coated now. It always give the phone a delightful lightweight feel without making it feel cheap and plasticy.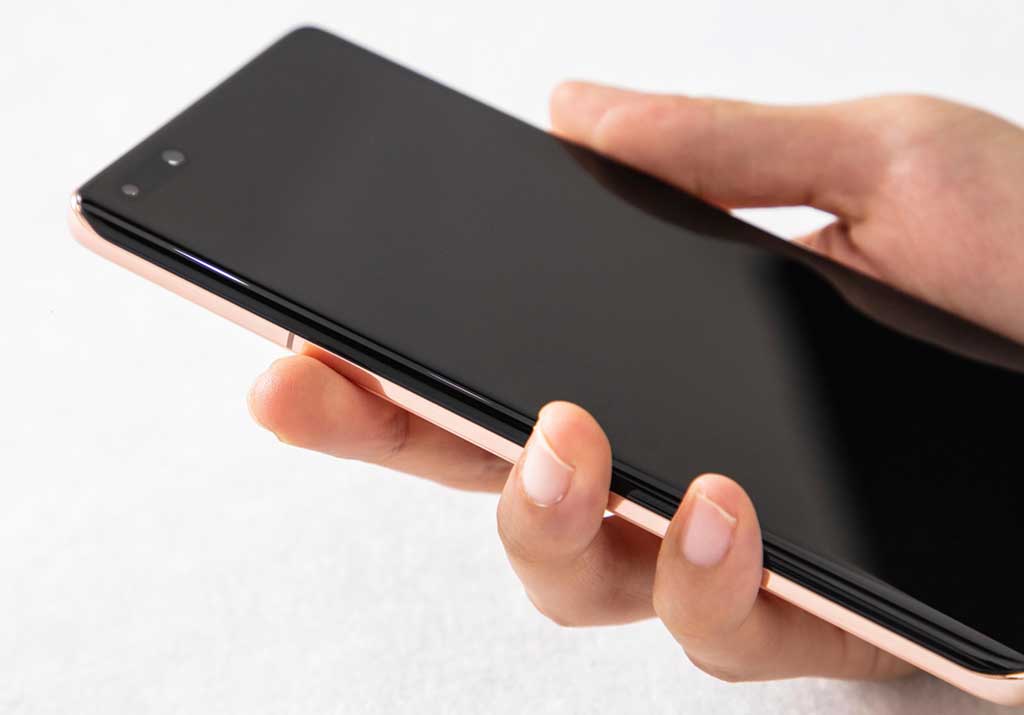 Interestingly, only the Pro model will support wireless charging. The industry-leading 40W Wireless HUAWEI SuperCharge is available on the HUAWEI P40 Pro+ for fast and convenient charging. Do note you need a compatible charger with that much output to achieve that fast rate.
Updated Processors with 5G
The entire HUAWEI P40 Series is powered by a HiSilicon Octa core Kirin 990 5G-capable CPU. If this interest you, the processor is loaded with a 2.86 GHz, Dual core, Cortex A76 + 2.36 GHz, Dual core, Cortex A76 + 1.95 GHz, Quad core, Cortex A55 embedded. This is a 5G-enabled chip which you can hop on Singtel, M1 or Starhub 5G networks upon launch. Otherwise, you will fall back to 4G for now. Both phones runs on Android v10 (Q) operating system without any Google Play Services out of the box.
Both the HUAWEI P40 Pro and non-pro comes with 8GB RAM. The Pro model gets 256GB storage over the non-pro's 128GB storage. There are no word whether a P40 –lite version be announced to compete with the S20 "small phone" range.
Singapore Price, Availability and Sale Dates
The Huawei P30 Series is available in Singapore from 4th April. Prices start at the recommended retail price of S$1,048 and S$1, 448 respectively. At launch, both the P40 and P40 Pro are available in three colours at launch, Silver Frost, Blush Gold and the iconic Deep Sea Blue. Black colour be released at a later date.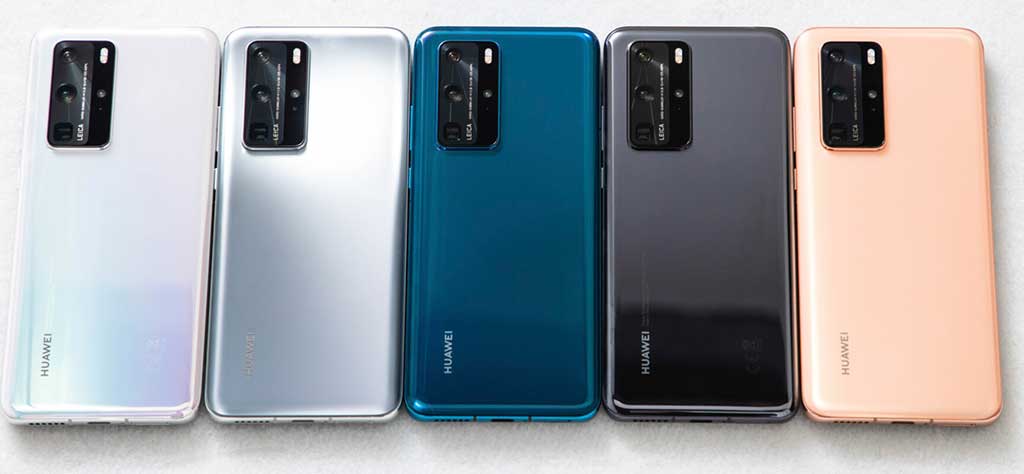 To sweeten the deal, there are bundled freebies with each phone purchase. You get a Huawei watch GT2, 27W wireless charger, car charger and smart flip cover (bundle totalling $562) bundled free with the purchase of a P40 Pro. In addition, a standard P40 gets you Freebuds 3 and flip cover (Claimed retail price at $296 total).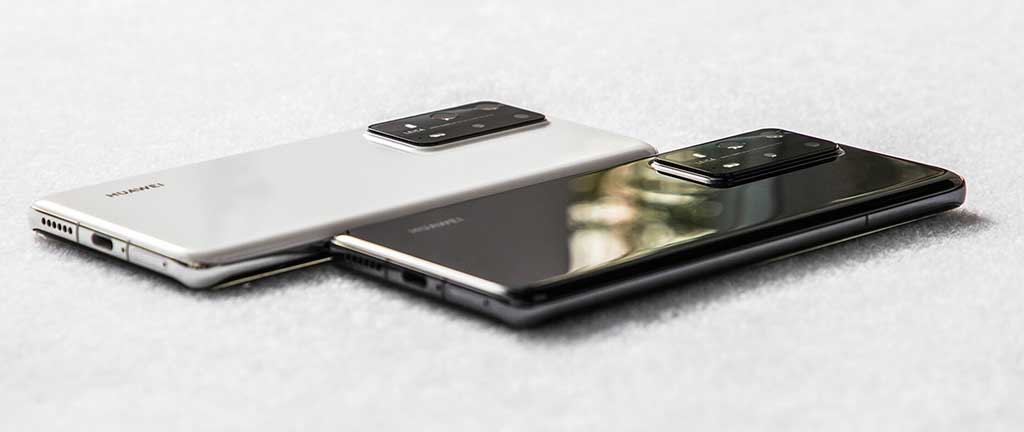 All in all, the P40 series I found the P40 series a more conservative incremental release than revolutionary. Still, it is one of the most capable camera phones out on the market today. You can get it in stores from early next month on wards.