Today in a pandemic-friendly takeaway special, lets check out Chef Wang fried rice at Beo Crescent hawker center. They have a reputation for offering delicious restaurant-grade fried rice at hawker place-friendly prices to boot. Is it all to the hype? Let's check them out.
Moreover, Beo Crescent is situated in the Tiong Bahru area in Southern Singapore, the mature estate has a small hawker center flanked by HDB blocks. Notably, it is within a 10 minute walking distance from Tiong Bahru plaza and its MRT station.
Shang and Din Tai Fung trained
A cheerful lady greets you and takes your order. Chef Wang has his roots having worked at notable F&B establishments around Singapore before striking out on his own here. Here worked at Shang palace at Shangri La and Din Tai Fung. There is this culinary saying that the best way to gauge an Asian's chef ability is to simply fry a good simple plate fried rice, where you can taste the raw ingenuity of simplicity. No fancy dishes here. Interestingly, the fried rice does have an uncanny resemble to Din Tai Fung egg fried rice. It is a welcome that some premium food can be found right in our heartland hawkers without costing a premium.
The four offerings
Of course Chef Wang, won't want to discount himself by just offering plain fried rice. On offer are 4 main types of toppings you can have with your fried rice staple. Starters includes regular egg fried rice ($4). Interestingly, the rice is of the short grain type, but not Japanese sticky.
Also, the offerings are something not seen in the hawker segment. Also, the rice is light, smooth and has a clean taste and does not have the typical hint of burnt taste on zhi-char fried rice.
Try their pork chops
Next up on the menu is their Pork chop and Shrimp fried rice. Both cost $6.50 per plate which is on the upper end of hawker-affordable. The Pork chop is the variant you should go for.
Also, they are served as thinly cut strips topped on your regular egg fried rice. The pork cutlet is fried, tender but not overly oily. Also it has traces of pepper with a hint of marination flavour infused on the skin with a juicy core.
In addition, Fried rice with Shrimp ($6.50) is served with large crunchy and juicy prawns. They are fresh and of good quality. Furthermore, each of these four variants are also available with a sambal rice base. Though touted as the more popular option, I would recommend the sambal variant only for try-tasting. Their regular fried rice is the one I would go for anytime, as it brings out the best of flavours and culinary skills of Chef Wang and not diluted with any additional added flavours, what a proper fried rice should be.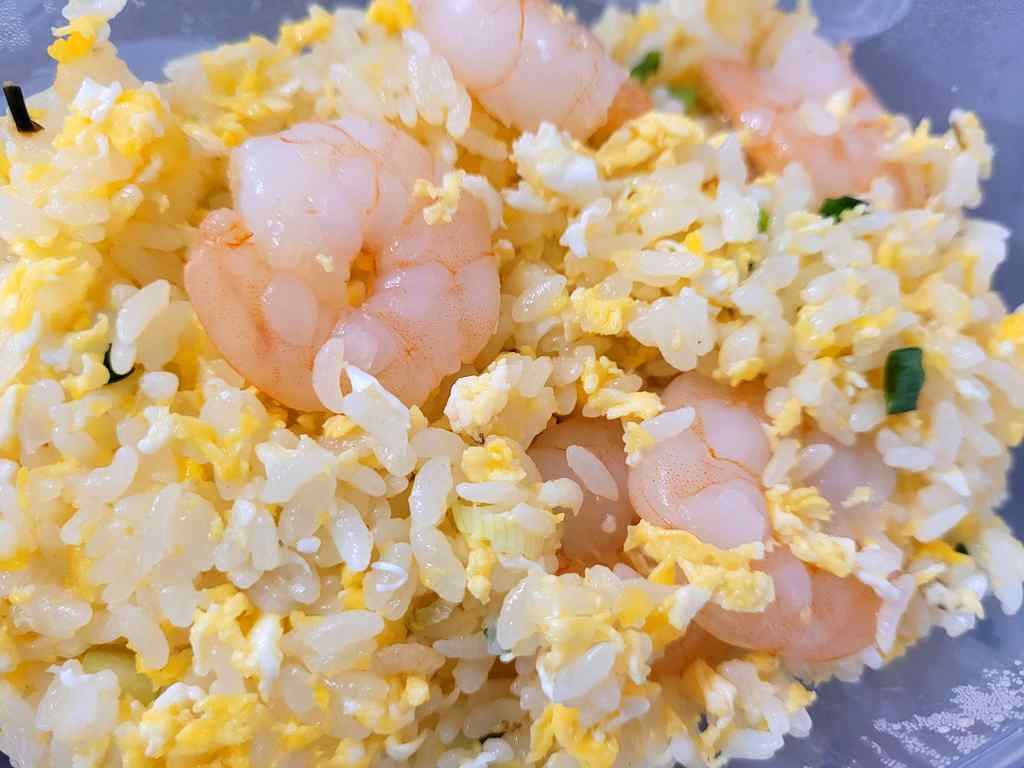 Additionally, you get 50 cents off if you are a senior citizen. Just remember to show your senior card when ordering. Also, without any queues, you wait time is under 10mins. Wait times are speedy, even with a queue of about 8-10 pax, be expected to have your order ready under 15mins. The store is open 10am to 8pm daily and closed on Sundays.
All in all, Chef Wang fried rice offers a really good compelling value to price proposition on the take of the humble fried rice. If you are craving for Din Tai Fung quality of fried rice at half the price, Chef Wang is your go-to place.
Verdict:
Must Go! | Actually pretty Good | Worth Trying | Shortlist Optionally | Should Avoid
Chef Wang fried rice Locality Map
38A Beo Crescent Hawker Center, Unit #01-71 Market,
Singapore 169982
Opening Hours: 10am- 3pm, 4:30- 8pm
Closed on Sundays