It is time of the year again. Happy 55th National Day Singapore! This year's 55th birthday is one celebrated with unsettling times. Still, the community has gotten together stronger (not physically at least). With cohesiveness, and thanks to our frontline workers are the focus of this year's National day parade (NDP).
The theme for this year's event Together a Stronger Singapore involves bringing the NDP to our homes. Hence, NDP displays this year are ablaze in all the heartlands. This is given the reduced attendee turn out at key NDP sites. And plans to put the floating platform under a major renovation this year.
Hence, on the evening of National day, you get fireworks over 10 separate locations in Singapore. Also, every household is allocated a Singapore together pack. Interestingly, our red lions parachutes aerobatic team are even landing in open spots in our heartlands.
Additionally, the a morning parade shall take to both the air, land and sea with initiatives like a state flag fly past and F-15SG front line salute fly-by around Singapore.
On the ground, the crowd-favorite Mobile column, with the Leopard SG tank taking the center stage of the parade. Also, the column will roll out on the heartland areas to literally bring the National day parade to the heartlands. Notably, the column and planes shall follow a route past hospitals, with a salute given to each of these front line establishments.
Lastly, is the maritime sail past along the seaside. This will see a convoy of Singapore Republic navy ships and frigate doing a maritime sail-past along the coast of Singapore. Notably, returning after 20 years in tribute to our front line workers.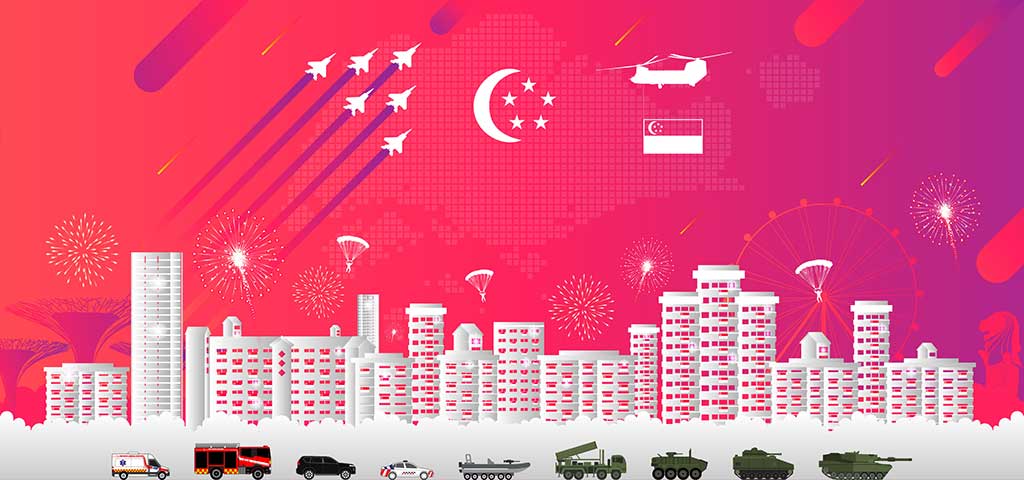 Happy 55th National Day Singapore!