Happy 2023 Chinese Lunar New year of the Rabbit! Its the time of the year again of angbaos, lanterns and fireworks. It is also when zodiac feng shui pops up all about Singapore heart land and malls quicker than queues form for new banknotes or bak gua off the crowded Chinatown streets.
In annual Singapore fashion, the streets of Chinatown as once again lined with lit lanterns and festive decorations. Whether its queuing up for bak kua or last minute CNY reunion shopping.
Furthermore, with the outgoing year of Tiger comes the year of the Rabbit. everyone adores the docile bunny; when one sees one, they are compelled to touch it. The Rabbit is not only one of China's 12 zodiac signs, but it also has a strong connection to people's lives.
The Rabbit in Chinese mythology
In Chinese mythology, the symbolic cultural meanings of the rabbit are strongly tied to its moon. It's way of life involves qualities of cleverness, caution, deftness, self-protection, vigilance, among many others.
Rabbits are sincere in whatever they do and respected by others. Also, the moon is represented by rabbits in Chinese culture. Some claim it is because the moon's shadow looks like a rabbit. Some claim it is because of the rabbit's inherent qualities.
Also, we would usually see rows of zodiac animals lined up along the streets. It goes up along Chinatown, especially where the junction of People's park and Chinatown point reside.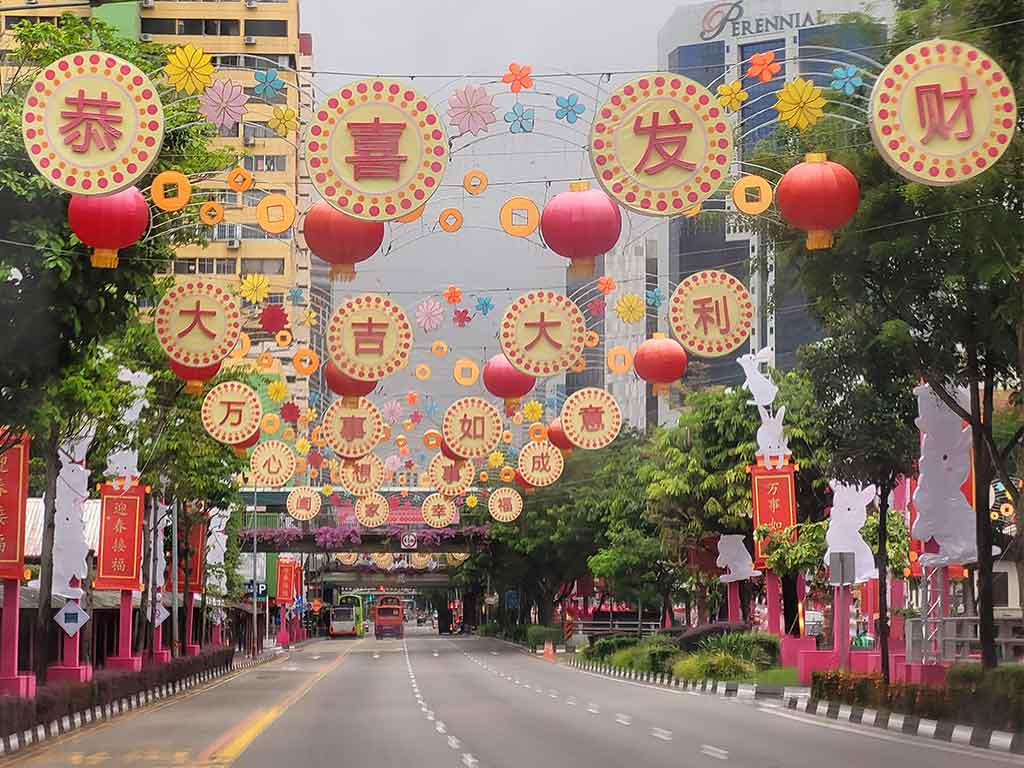 Moreover, the Chinatown district of downtown Singapore exudes a vibrant energy thanks to a coat of lights with a Rabbit theme. There are many beautifully lighted Rabbit Lanterns lining the Chinatown street. These lanterns were created in 3D and are being presented to you by Singapore University of Technology & Design (SUTD). Every year, these are handmade and put up by hand too for the Chinatown grand light-up.
Another item to check out is the celebration taking place at River Hongbao and the Gardens by the Bay. it is one of the highlights events and lantern light-up celebrations and the energy of the next lunar Rabbit new year.
Gongxi fai cai!