Happy 2022 Chinese Lunar New year of the Tiger! Its the time of the year where zodiac fengshui pops up all about Singapore heart land and malls quicker than you can grab bak kua off the crowded Chinatown streets.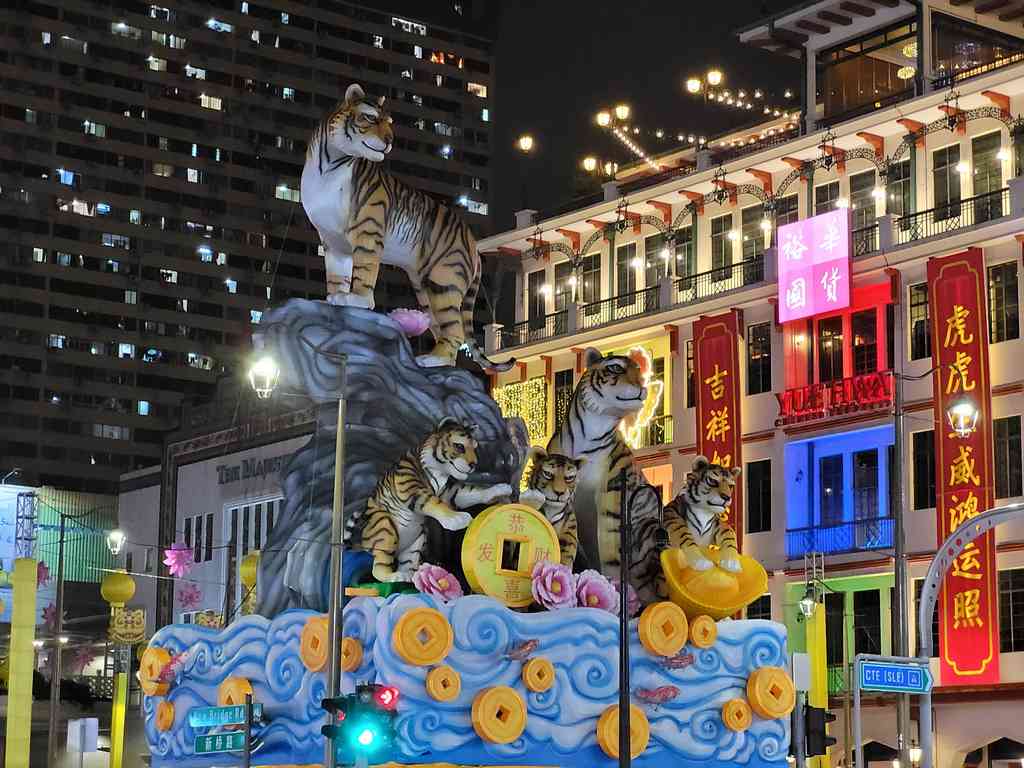 It's the time of the year again with visiting, oranges and red packets. As we prep up the red packets, yusheng and reunion dinners for the coming weeks, we also say goodbye to the year of the Ox comes the year of the Tiger.
Moreover,the zodiac sign Tiger is a symbol of strength, something we would need to see through the tail of the Covid-19 pandemic. We would expect it to be endemic. Also, restrictions are expected to be reduced with time to come.
In Chinese mythology, the Tiger is believed to be the king of all beasts. Also, the tiger is believed to exorcise evils, as well as bring forward people's braveness. No wonder many Chinese believe that wearing hats or shoes with a tiger image brings good luck.
A buzzing downtown Chinatown
Additionally, Speaking of Chinatown, Interestingly, the streets of Singapore Chinatown are jammed packed with festivity this year too.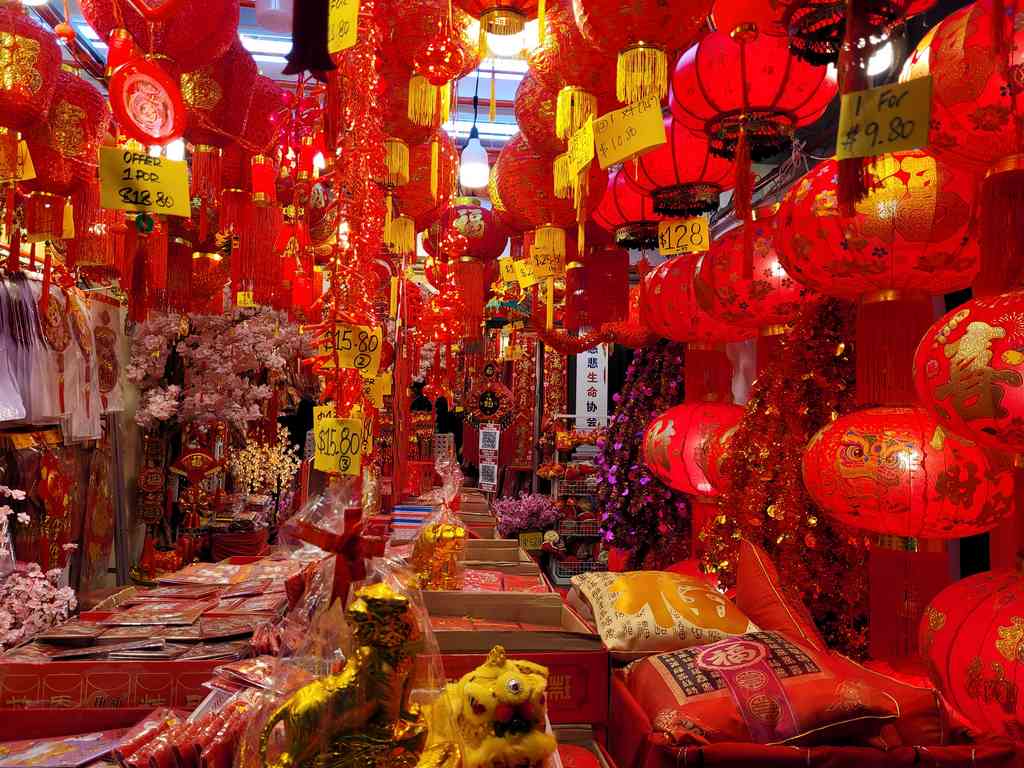 Moreover, downtown Singapore Chinatown looks really buzzing and alive with a refreshing coat of tiger themed lights. The Chinatown street is awash with nicely lit Tiger Lanterns. These lanterns were 3D modeled and brought to you by Singapore Institutes of higher learning. They are hand-made every year for the Chinatown light up.
While Pagoda street is buzzing, it is no where that pre-pandemic. Also, the Chinatown food street is sadly all shuttered since late last year due to lack of business during the pandemic lockdown. Still, one can look forward to the year of the Tiger in 2022 as we roar into a new or a long enduring chain of subsequent lockdowns.
Check out the Tiger Lanterns at Chinatown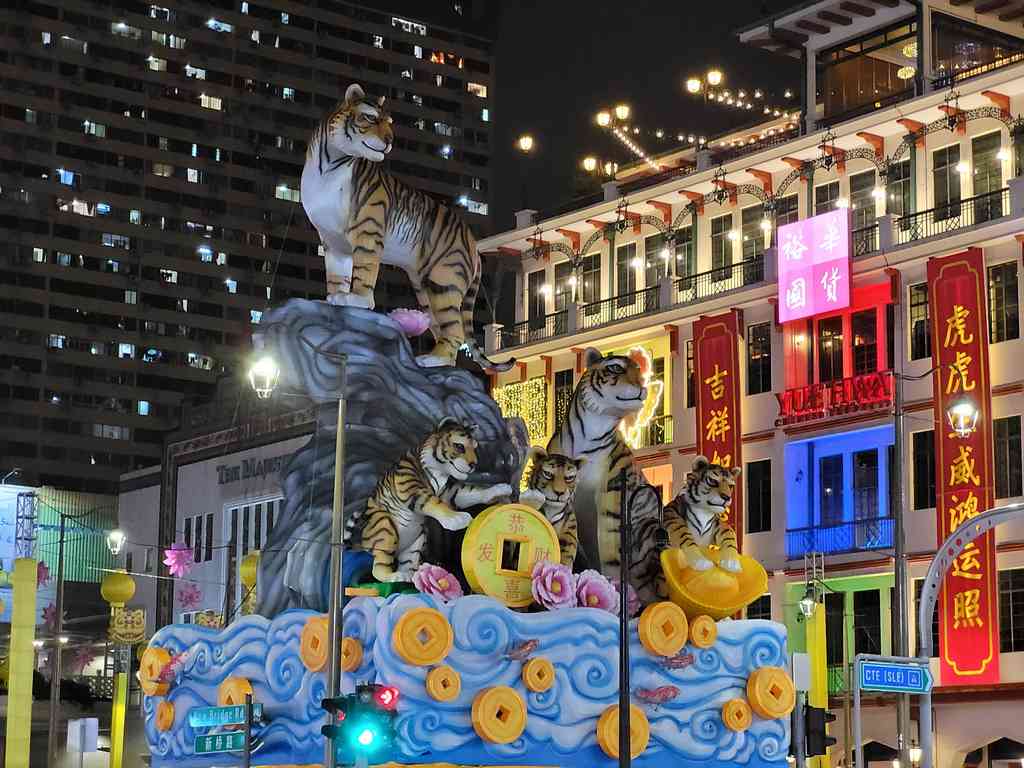 Also, we would usually see rows of zodiac animals lined up along the street going up to Chinatown point. The junction at Chinatown point and Yue hua Chinese products is the focal point with a large lantern light up. This year we have a trio of majestic tigers perching on a rock face. The light up is almost 5 meters tall and looks best lit at night.
Moreover, one more thing to check out are the festivity going on at River Hongbao too at the Gardens by the bay. This adds to the festivities and the vibrancy of what to expect in the following lunar Tiger new year.
Opportunities awaits at every corner of the new year. Whether its a new place to call your own, a new job or business opportunity, may the upcoming lunar new year be a one of prosperity and progress!
Happy 2022 Chinese new year of the tiger!