Stonehenge is a prehistoric monument located on the Salisbury Plain in Wiltshire, England. It is a subject of much controvery, particularly its origins and is a highly recognizable landmark. It is also an early technological display and achievement of early human of where we came from to today. Lets pay the monument and British cultural icon a visit today.
Getting to the Stonehenge
Your journey to the Stonehenge starts with a country side drive about 80km west from central London. It typical takes about an hour to get there. Moreover, entry to the Stonehenge direct at the attraction costs £21 for adults. In addition, you can choose to couple your visit in a combination bus tour.
Also, a day trip tour settles transportation via bus on top of visitations to other locations along the way. In my visit, I also visited the city of Bath and Windsor Castle. These day tours cost about $100 to $150 SGD per head and departs daily from the London Victoria bus station.
Additionally, if you are on a budget and do not really need to see the attraction up close, you can simply opt for a "drive through" viewing. You can do this via the A303 B-road. Notably the road is also used by public bus services which could give you a good view over the roadside fences, especially if you are in a double decker bus.
Interestingly, to maintain the consistent look of the surrounding rolling fields, the attraction visitor center, gift shop, ticketing and parking areas near the Stonehenge are hidden below ground level. Notably this surrounding land is owned by the National Trust, with the attraction managed by English Heritage organization.
Also, interestingly, your entry into the Stonehenge compound starts through an underground tunnel walkway. It goes under a major road running past the attraction. The path here encircles the outer perimeter of the stone structure, starting out far offering a view of the Stones from afar, before looping and closing in.
Also, the paths comprise of a mix of gravel pavements and raised wooden platform walkways, which is essential as I can guess the fields can get rather muddy after a rain.
Viewing the stones
In a nutshell, the Stonehenge comprises of a mix of free-standing stones arranged in 2 concentric rings. The outer ring of vertical sarsen standing stones, each around 4 meters tall and just over 2 meters wide. Also, each vertical pillar stone is topped by third horizontal connecting lintel stone, perched on top of two tall standing ones.
Your admission includes an audio guide will you point out areas of interesting along your route. In addition, each stone weighs approximately 25 tons. And no, they are not held together by any nails, glue or fasteners, but just by the sheer weight by gravity. Moreover, the inside is a ring comprises of a choice of smaller bluestones, similarly arranged in a circle. The inner circle comprises of free-standing trilithons.
The path circles the stones from a vantage before going round up close. On regular days, the stones are inaccessible to the public and are out of bounds. Also, the attraction does offer entry to the inner circle on select days and only on special occasions.
A bunch of Stones of historical significance
Moreover, the origin of the Stonehenge is unknown, even baffling scientist's till today. The stones are built aligned towards the sunrise on the summer solstice. It was thought to be a giant sundial for time keeping, while some say it was used as a gathering point or even a ritual of events pit, where possibly were human sacrifices were made. Evidence does point of it being a burial ground, having discovered bones dating as far as 3000 BC.
A human engineering marvel
Additionally, the Stonehenge for its time is a human engineering marvel. Furthermore, from a mix of carbon and geographical analysis, archaeologists believe the structure was constructed from 3000 BC to 2000 BC. Also, what I find the Stonehenge fascinating for its time is how the early humans managed to build such a relatively complex feat. This includes sourcing and cutting the stones to shape from an area far away. Then there come the challenge to transport them by hand to the location and assembling them on site. It's tad like home renovation and moving in the near prehistoric era.
Today, the feat can be completed in a day with simple trucks, cranes and earth movers. It is a rather impressive feat of early human engineering, and how far we had come in terms of technology. Additionally, the Stonehenge is not the only large collection of nearly prehistoric stones even pre-dating the medieval eras.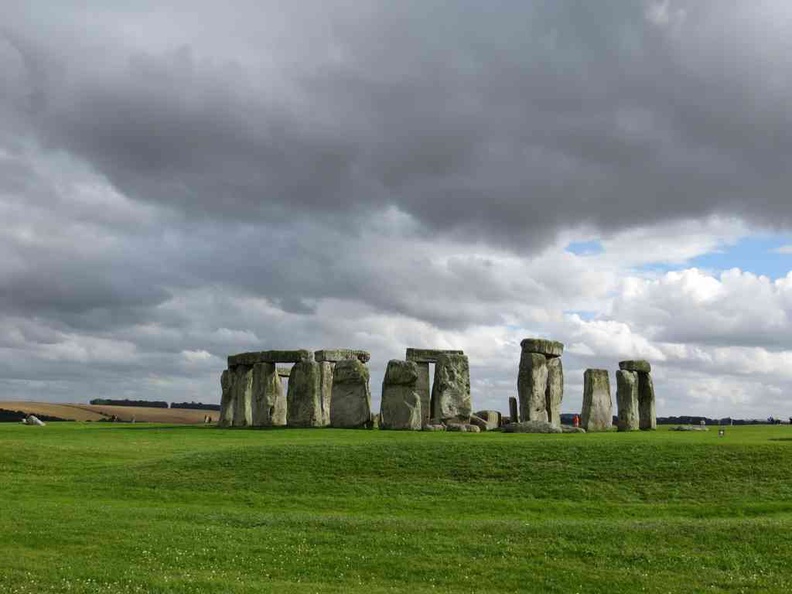 Also, there are several other stray stones littered around the fields here, with the Stonehenge being the largest. Interestingly, there is also a "woodhenge". Also, the stones are of course not without their own set of conspiracy theories. Some even say that the stones, like crop circles are the work of visiting aliens.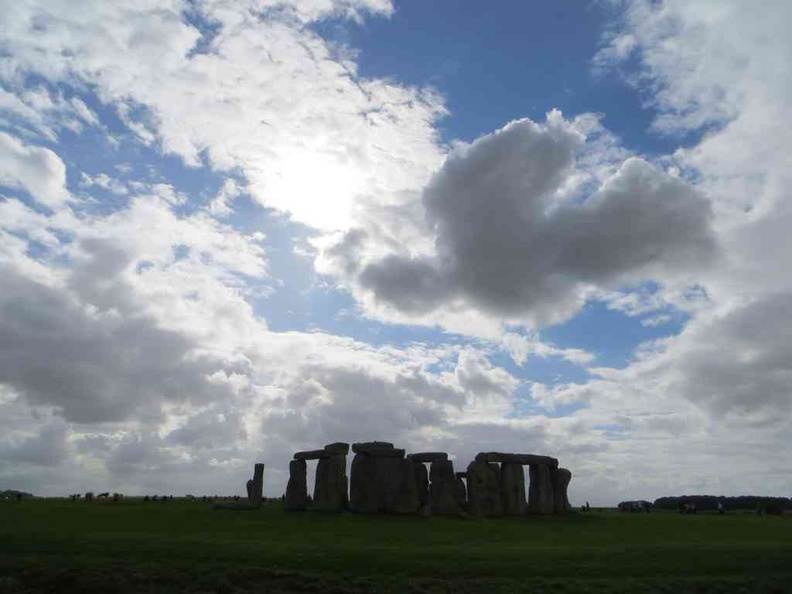 All in all, Stonehenge is a pretty minor attraction and you are good walking, soaking in the sights and photographing the stones for about an hour tops. It is a must-visit by itself or as a day tour just for its historical significance.