The One Plus 5 is promising 4G LTE phone which blends both design style and good specifications to good. It is one very sleek phone I can say which puts the design element up there with benchmark leaders Apple and Samsung. I was awestruck by the number of Chinese branded phones now popping up all over the world. Chinese phones had swept the phone market by storm, well in China at least, their popularity in mainland China itself has surprised sales of that of Apple and Samsung. Big brands in the game include old timers Huawei, Xiaomi, Lenovo and relatively new comers such as Oppo and Meizu.
Body design
The One Plus 5 here in question is one handsome and sleek phone clad in black synonymous to the black iPhone 7.It is available in midnight black or slate gray colours. Built material is of good quality, finished in a 7.2mm-thin aluminum body both back and front, giving it a rather premium feel at a featherweight 153 grams. HTC once started the fray into milled uni-body all-metal casings in the mid-2000s to match Apple's design ideology, but with limited commercial success given the unsustainable high production costs.
"China" quality?
The ideology that China-made phones are inferior in quality is fast becoming a thing of the past. While the specifications of most China-designed phones are "world-class" now, there are usually one or two quality issues with dilutes the entire experience, which I am glad are absent in the Shenzhen-based OnePlus. My past common experiences with such phones are quirky issues such as erratic touch issues while charging, inferior battery management and generally are very dull in the design department. Their main selling point will of course be the very low unit prices, making smart phones accessible and very affordable to the rising low/middle-income classes in China.
Chinese phones are able to maintain a low price point given the reduced requirement for R&D costs, which by industry norms comprises of more than 20-30% of the in-store price you pay for Apple or Samsung products. Much of the work and cost in determining and sourcing industry best-practices, parts and suppliers are pretty much the burden of industry leaders such as Apple and Samsung, which these Chinese phone makers adopt freely into their phones via "industry best practices".
Display and Battery
With a screen to body ratio of over 70%, the One Plus is your traditional candy bar form factor multi-touch phone. Fronting the face of the phone is a front-mounted fingerprint sensor which is visually balanced with respect to the thin bezels. The AMOLED screen colours are vivid which bear an uncanny saturation similar to the early Samsung Note 3 and 4. The 1920 x1080 screen is protected under Corning Gorilla Glass 5. Specification-wise the screen resolution is lacking when compared to the likes of Samsung and Apple with their UHD and Retina displays, but in real-world use, I feel that HD resolutions are more than adequate for a 5.5" screen, which also maximizes more on battery life (rated at 3300 mAh non-removable). Battery capacity is above average and can easily last over a day and a half with normal use.
Android OS with good CPU and RAM offerings
It runs One Plus own Oxygen OS based on the Android 7.1.1 (Nougat). Software is pretty stock, and with the Google play store you pretty much get the typical Android experience which I won't cover much on. The Snapdragon 835 with 6-8GB of RAM on-board is one of the fastest and memory-loaded phones you can get on the market today, which I feel is one of the phone's main selling points. Apps are quick to launch and menus are quick to respond, 6GB of RAM does allow the phone to take a lot of pounding, especially multi-tasking between two games, before showing any faint signs of slowing down, the phone does get warm but does not work up a heat too quickly when running intensive games.
The 64GB internal storage version comes with 6GB RAM (Grey colour), while the 128 GB (Black) version packs 8GB RAM. Internal storage is sadly non-upgradeable with absence of expandable Micro-SD card slot. You however, get dual Nano-SIM slots, allowing for dual stand-by across two mobile networks.
Ports and Connectivity
It comes with the usual bells and whistles such as a loudspeaker, Bluetooth 5.0 (supporting A2DP, LE, aptX HD), GPS (A-GPS, GLONASS, BDS), accelerometer, gyros, proximity, compass and NFC. There is however, no in-built FM Radio. Port connectivity wise, the USB port, though a Type-C 1.0 reversible connector is rated for only USB 2.0, which seems to be a letdown considering USB 3.0 being the norm now, but it does support fast battery charging, which One Plus calls "Dash Charge". Thankfully, the phone still comes with a 3.5mm jack, a dedicated microphone with active noise cancellation. The phone is not IP rated nor is not splash/water proof.
Dual Rear Cameras
The main selling point of the One Plus will be its main camera, two of them in-fact, going in the likes of the LG G6, Huawei Pro and the incumbent iPhone 7+. It features two 1/2.8″ sensors size rated at 16 megapixels (main- Sony IMX398) and 20 megapixels (secondary- Sony IMX350) with 1.6x internal optical zoom. The dual-rear camera setup does shamelessly mimic the iPhone 7+ ideology- switching between wide/telephoto lenses to provide depth to the main camera which also acts as a "zoom" without compromising quality with digital zoom. You can obtain "DLSR-like" still portraits with a focused subject and a blurred background through the algorithmic blending of the focal depth between these 2 independent lenses.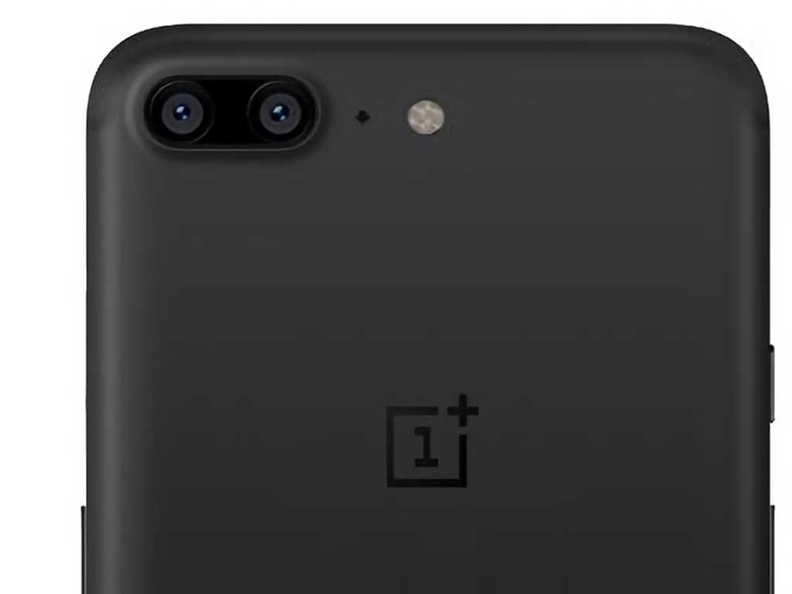 Shots are impressive, appearing, sharper than the iPhone 7+, and at times more vivid and warmer, though this is largely determined on post processing and personal preferences. Picture quality on average is on-par than the iPhone 7+, and beats even Sony's flagship Xperia XZ premium (Sony IMX300) and the LG G6 (dual 13MP Sony IMX258) with lesser image noise, given a smaller sensor aperture. The OnePlus also records videos at up to 120fps at 720p, 60fps at 1080p (HD) and 30fps at 2160p. The camera is not "iPhone-killer" we are looking for, but it does match up to the industry benchmark as a viable alternative.
In Closing
With a starting price of about $800 SGD sim-free, the One Plus sits in the premium segment of the Chinese phone market and the mid-high market globally, which is already a crowded market to penetrate. However, it is priced on average $200-400 from Apple and Samsung flagships which gives you the run for your money considering how much "phone" you get. With very sleek styling and excellent camera, I say if you are looking for a new Android phone on the market or looking to have the iPhone 7+ camera setup on the Android ecosystem, the OnePlus 5 is the phone to look out for.
One Plus 5 Specifications
Bands: GSM / CDMA / HSPA / LTE
Dimensions: 154.2 mm x 74.1 mm x 7.2 mm (6.07 x 2.92 x 0.29 in)
Weight: 153 grams
Display: 5.5" Full HD (1920×1080 pixels) Optic AMOLED (401 ppi pixel density)
CPU: Qualcomm Octa-core (4×2.45 GHz Kryo & 4×1.9 GHz Kryo), Snapdragon 835
RAM and Storage: 6GB (64GB version, Grey colour), 8GB (128GB version, Black colour)
Battery: 3300 mAh non-removable
SIM: Dual Nano-SIM with dual stand-by
Main Camera: Dual 16 MP, f/1.7, 24mm and 20 MP, f/2.6, 36mm, autofocus, 1.6x optical zoom, dual-LED flash.
Ports: Type-C 1.0, 3.5mm Audio jack