With the Google IO over, one of the new exciting announcements would be new phones on the pixel line. Instead of the new Pixel 4 phones, Google had released the Pixel 3a and 3a XL. These are a range of lower-end mid-tier phones which sits within the 3rd generation Pixel range. So is the new Google Pixel 3a one to scream home about? Lets take a look.
Seldom do manufacturers go about a hardware release to announce a range of phones a step back from previous generation models. It looks like Google has a winning combination, offering a good blend of spec to price.
Same Same, but different
The Pixel 3a has two models, the base model with a 5.6-inch gOLED screen (2,220 x 1,080 resolution) made by Samsung, and a 3,000mAh sealed internal battery. It's bigger XL sibling weighs with a larger 6-inch gOLED screen (2,160 x 1,080 resolution) paired with a correspondingly larger 3,700mAh battery.
Despite both phones having roughly the same screen resolution, text on the Pixel 3a is somewhat more larger and readable with a higher pixel density. The XL however, was able to pack more content with a lower scaling given a lower DPI (400dpi to 440dpi). Hence, allowing display elements to be smaller and providing more consumable content width on-screen.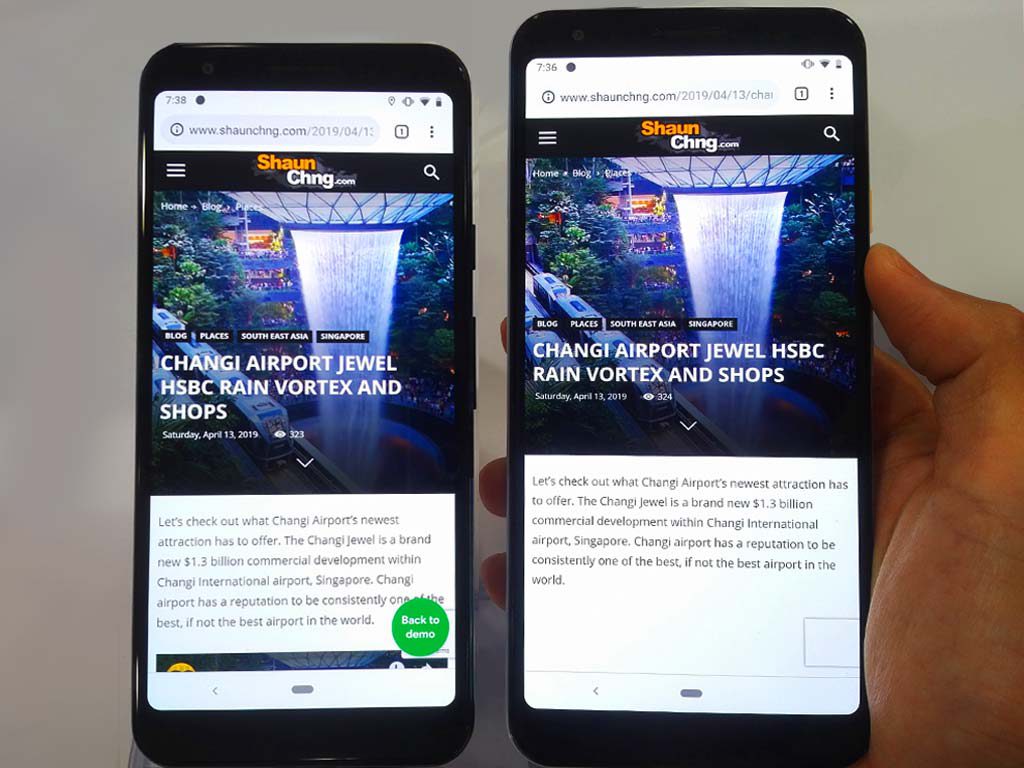 Mid range 670 Snapdragon CPU
That are what only differences lie between the standard and XL versions. Both phones spots the same 64-bit Qualcomm Snapdragon 670 CPU across the range sitting under less-durable Dragontrail glass. It is a 2GHz + 1.7GHz octa-core CPU paired with 4GB of system RAM.
It is worth noting, there is no bump in the RAM department, with both the 3a and 3a XL having the same amount of ram with the older Pixel 3. Notably, we see similar CPU standardization implementations in the current Samsung S10 and Huawei P30 ranges, questionably for the ease of manufacturing complexity.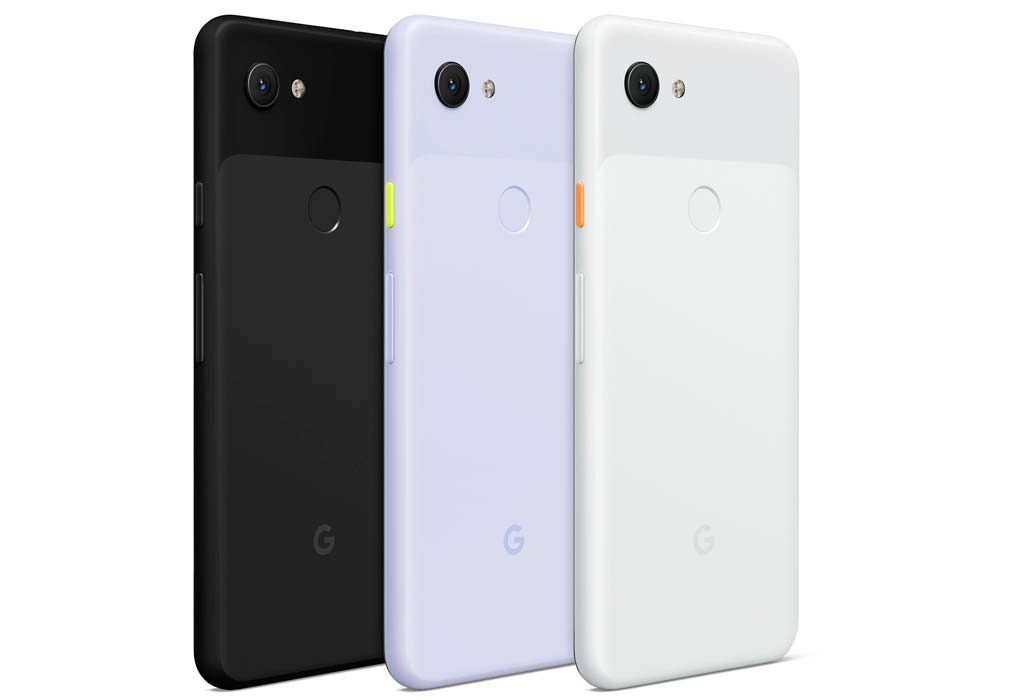 Furthermore, this gives both phones an approximate full on-screen time of about 5 hours. Mid-tier mobile processors are known for great battery life. A great improvement over the previous generation Google Pixel.
On yes, did I mention too that we see the return of the 3.5mm audio jack? Rejoice!
A move back with less specs?
However, having 4GB RAM is questionable. This is given the industry fast moving to 6GB of RAM as the new baseline for mid-tier phones. However, you can argue that the stock Android experience does not actually require considerably fewer resources. If future-proofing your phone is a big priority, then Google's assurance of 3 years of guaranteed updates will put your mind at rest.
Moreover, like with every Google phone it provides the cleanest stock Android experiment starting with Android 9 (pie). We could see the Pixel 3a end-of-life sitting about Android 11 or even 12 via third party ports.
When using the phone, the Snapdragon 670 is noticeably slower when launching apps beside a comparative flagship, let it be a Snapdragon 845 equipped Pixel 3 or S10. However, you won't notice this crawl on day to day use. The phone can handle all productivity tasks and even play demanding games such as PUBG Mobile at maximum recommended settings.
Old habits are hard to break too. The 3a still retains the lack of an expandable microSD slot since the Nexus days. You are stuck with 64GB of un-expandable storage on both models. Both the 3a and 3a XL supports 18W fast charging with no wireless charging seen on the Pixel 3. There is NFC however, so no worries about missing out on contact-less payments.
A fantastic Camera
Furthermore, I am pleased to find Google retaining the best parts of the Pixel 3. The camera is one such feature and possibly the Pixel 3a unique selling point.
Going on the "keeping what is good" I am pleased to find that google has retained to the tried-and-tested 12.2MP Dual-Pixel Sony IMX363 rear camera. It spots an f/1.8 aperture, with a 76-degree field-of-view. So no wide angle lens sorcery as seen on the S10 series here.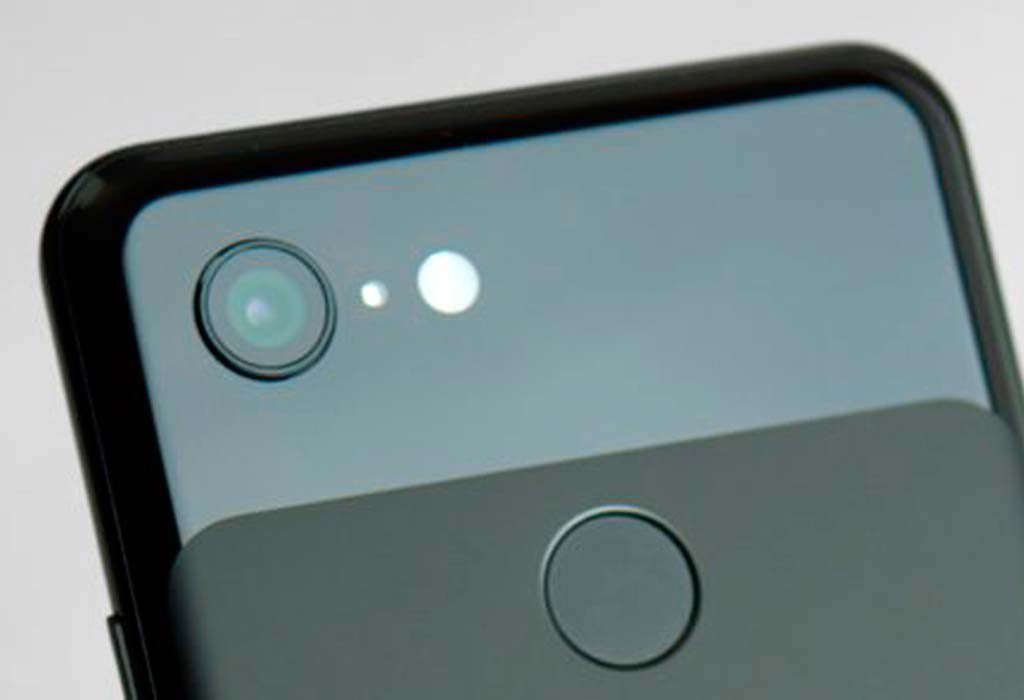 Moreover, you get the usual camera bells and whistles. There is autofocus with dual-pixel phase detection and optical electronic image stabilization. It does a good job at stabilizing 4K video and near-gimbal like stabilization on HD videos using Gyroscopic inputs. You can record videos at 3840×2160 (4K UHD) at 30 fps or 1920×1080 (Full HD) up to 120 fps and down to HD 1280×720 at up to fast motion 240 fps.
Commendably, Google too has managed to defend the Pixel's single rear camera lens setup very well in the current world of quad and penta camera lenses in phones. This is done primarily through software and Artificial Intelligence (AI) image re-construction.
Examples includes AI-zoom where the phone gives near "lossless" digital zoom via predicting image data. We see this too also in their revered "Night sight" function. Here, the camera sample multiple images in a dark shot to produce a brightly lit near noise-less image, even in very dark shooting conditions. These, with the new augmented reality street view walking directions are best experienced on a Google device.
Wrapping up on the camera front, both standard and XL variants spots a similar single front-facing 8MP sensor sensor with a 84-degree field-of-view. There is however, no face unlock function.
Affordable sub-$600 phone
The main selling point of the Pixel 3a is its price. The Pixel 3a starts at $399 USD, which translates to about $550 SGD. The official Google store is currently selling it in Singapore at $659 with a free google home Mini. Not bad for a mid-tier phone in the generation of skyrocketing sub $1000 flagships we see today. If getting it is not an urgent matter, I suggest waiting out for about a month for prices to drop. You should be able to find third party shops retailing them under $600 SGD with local warranties.
Moreover, there isn't quite anything sitting in that market segment, which in these days are usually filled by the likes of Oppo, Vivo and Oneplus. On the mainstream line up, the pixel 3a closest lineup against the incumbents would be the Samsung S10e and the Huawei P30 (non-pro) as well as the One Plus 6. However, those phones spots the current flag-ship tier Snapdragon 845 processors and costs easily twice as much.
As pictured above, both the 3a and 3a XL are available in 3 colours (black, white and white-ish purple) with a less-premium plastic poly-carbonate body. However, you won't even notice the difference with a case on.
A recipe which might actually work
All in all, I am seeing a winning combination here. It is amazing what Google could do with what is available without sacrificing functionality with cost-cutting. Yes, the plastic body feels cheap, but the Qualcomm Snapdragon 670 is no slouch either. For me, $600 is personally what I see myself paying the most for a phone. It is like a throwback to those who wish to relive the old Nexus days at a price similar to flagships 2 to 3 years ago.
It could be a phone I would use myself.