In addition to my main review article of the Samsung S20FE (FE meaning Fan edition), let take a more detailed look on the camera performance of Samsung's new entry flagship shooter. It punches quite above its own weight offering great versatility coming from its triple lens setup.
Camera wide angle lens
The Samsung S20FE camera spots a three lens setup at the rear, coupled with a LED flash. Moreover, notably, most budget and mid-range phones, even those with a triple lens setup forgo a zoom lens, in place for a marco lens, which I find is tad gimmicky, considering the main camera can handle marcos well. A cost cutting measure I presume? But there are not much here in the S20 FE.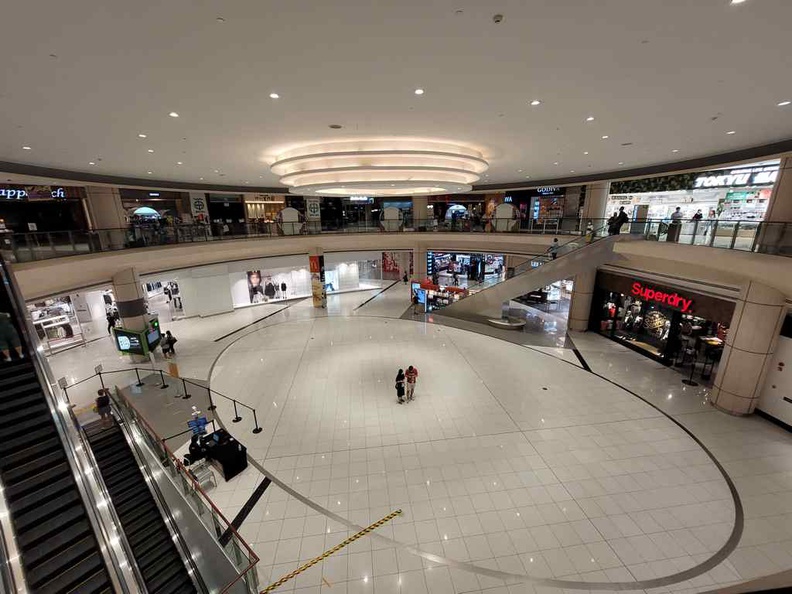 Outdoor and Indoor performance
Additionally, the main lens is a 12 MP shooter. It is optically stabilized Dual Pixel 26mm lens (1/1.76″, 1.8µm). Also, the wide angle lens is perfect for capturing a wide field-of-view up close without having to backtrack to frame your shot.
When looking wide, think Go-pro fish eye lenses. Also, this is courtesy of an ultra-wide 13mm 12 Megapixel camera (f/2.2, 123˚). But with that comes its flaws too with notable picture distortion, especially on the edges of your image. The distortion however, is not invasive and not displeasing to the eye.
Just like outdoor shots, the Samsung S20FE cameras fair well in well-lit indoor shots too. The same story goes with the wide and main camera offering the best quality, followed by the smaller telephoto. The camera uses digital image enhancement for any zoom levels above 3x. There are notable loss in picture quality with lots of AI image artifacts from 10x digital zoom onwards.
Moreover, the S20FE main camera lens is the most versatile of the lot. They are good for about at least 80% of your shots, include marco shots and food photography.
However, I found the Samsung S20FE camera zoom lens is not as fast in focusing the capture as opposed to the other two lenses. You need to let the camera take about 1-2 seconds to find it's bearing before taking a short. Still, even with a tripod mount the zoom lenses images are not as sharp.
Low light/Night performance
Moreover, I found the wide and main camera lenses fair pretty well in night photography, given the smaller apertures, allowing more light in, which does pull in more detail into your shots. Also night shots takes about 1-2 seconds on the S20FE snapdragon 865 to process the images. Presumably merging in various images of varying exposures in HDR to get the most balanced night shot image. We had seen this done extensively on Google's range of Pixel phones, like the 3a. Its time Samsung caught up with the implementation.
Furthermore, compared to the S20 range released early this year, the S20FE cameras do have a megapixel reduction. But the main factor is night performance is the aperture size, where a more light hitting your sensors gives allows you to capture a photo with a lower ISO setting which in turns give a better, less noisy image.
The lens with the lowest night performance will be that of the 3x zoom lens. There is notable much more noise on the images compared to the other 2 cameras. This is due to the 8 MP telephoto lens having the smallest aperture at f/2.4 (1/4.5″, 1.0µm, PDAF). Also, the 76mm lens is similarly optically stabilized with an impressive 3x optical zoom. It is worth noting that this zoom camera at 3x optical zoom is better than the offerings of the S20 released early this year.
Avoid the digital zoom
I found the 3x optical zoom sufficient for most application. Also 10x zoom is the maximum digital zoom I would recommend with this smaller lens. This is especially when shooting in the dark. Images are totally washed out and pretty much usable in dark.
Even today, 5MP is more than sufficient for posting images on the web, and more than enough for an A4 print. The S20FE offerings are more than adequate for casual photography and web. Additionally, the front cameras are at best, pretty crappy at night, despite being a 32MP shooter. It goes to show that megapixel count does not translate well into photo quality.
All in all, it is impressive is how Samsung had managed to catch up with night computational photography in the likes of the Google and Huawei. It is one solid shooter. Taking the best out the Samsung S20+ and Ultra series into a nice affordable package. The Samsung S20FE camera is one of the most versatile shooters out there at this price and specification point.
More Sample photos