Xiang Ji Porridge is a hidden gem nestled within the Telok Blangah Crescent Hawker Center in Singapore. This family-run business has been serving comforting bowls of porridge for over 30 years. Their commitment to quality ingredients and traditional cooking methods has earned them a loyal following among locals and foodies alike. Let's take a dine-in at their store today.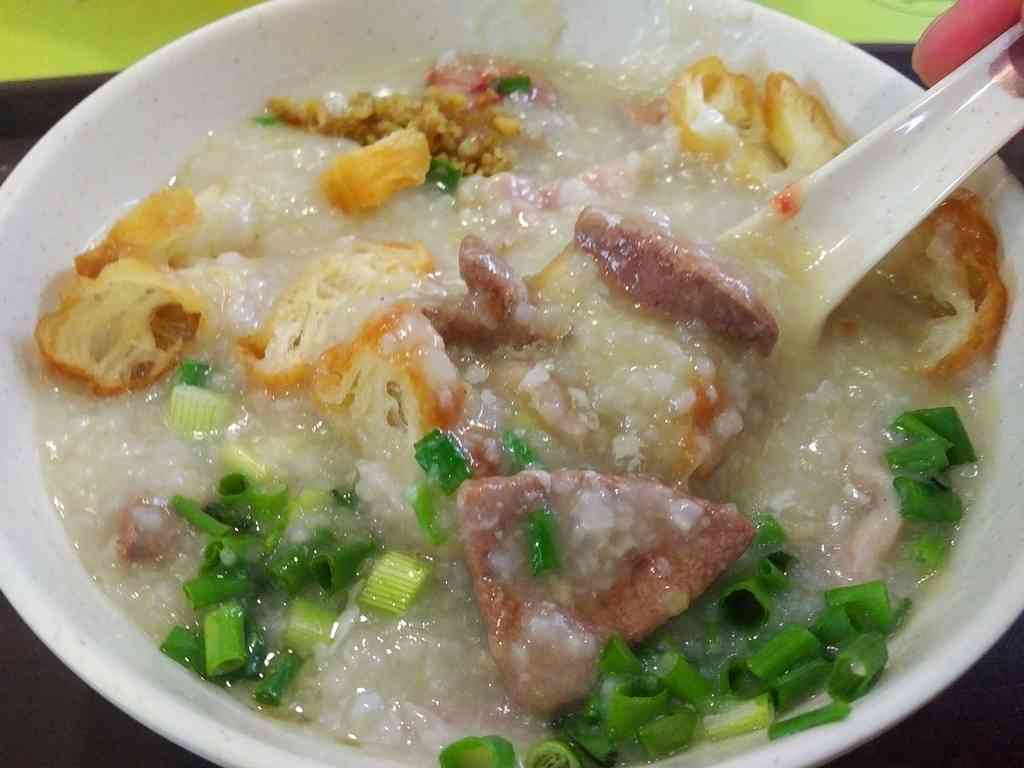 Moreover, the current owner Mr Lee, inherited the business from their parents and have been running it for the past 10 years. Also, Xiang Ji Porridge's Telok Blangah popularity has led to the opening of a sister store at Ang Mo Kio Ave 4 hawker center, which has been serving up the same delicious porridge dishes since 2016. With the same focus on quality and authenticity, the sister store is a testament to the success and enduring popularity. It is not uncommon to see long snaking queues at its stall front daily at the breakfast and lunch venue.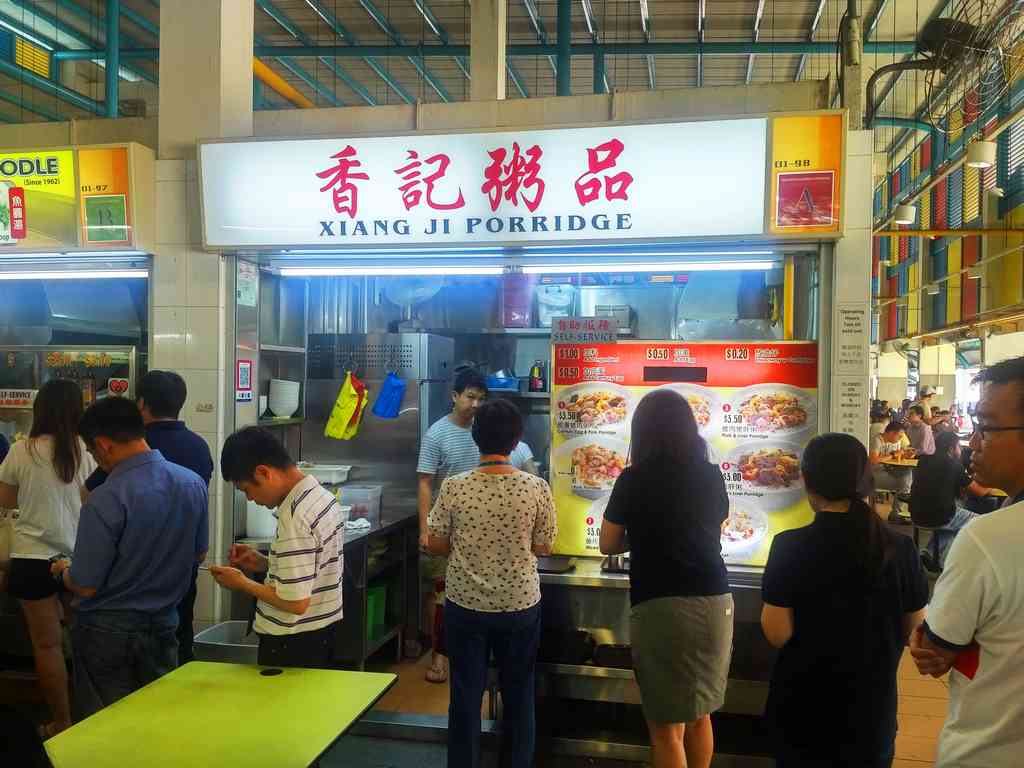 Menu selections
Furthermore, their stall at Telok Blangah boasts a simple yet effective selection of porridge dishes, ranging from the classic Teochew-style fish porridge to the more exotic pork liver and kidney porridge. You might remember the Telok Blangah home to Song Heng Fishball and Meng Shi Wei Squid ball noodles. For first-timers, Xiang Ji Porridge's signature pork porridge is a safe bet before working up on more adventurous options. It is made with fresh pork and garnished with ginger and coriander.
A satisfying Porridge
Also, the porridge is well cooked, and has a thick grainy yet chunky texture without being too watery. Each bowl of porridge comes with generous toppings of fried you-tiao dough fritters, as well as spring onions and Tianjin preserved vegetables garnish.
Moreover, another must-try dish is the pork liver porridge, which is packed with flavour and is sure to satisfy any meat lover's cravings. The pig's liver is tender. You can leave it to fully cook in your hot porridge if it is still too bloody to your liking.
Additionally, a favourite porridge option is their Century Egg & Pork Porridge (S$3.50). It is recommended to add an egg for an additional $0.50 to complete your meal. Do be careful with the additions as it could get expensive pretty quickly too.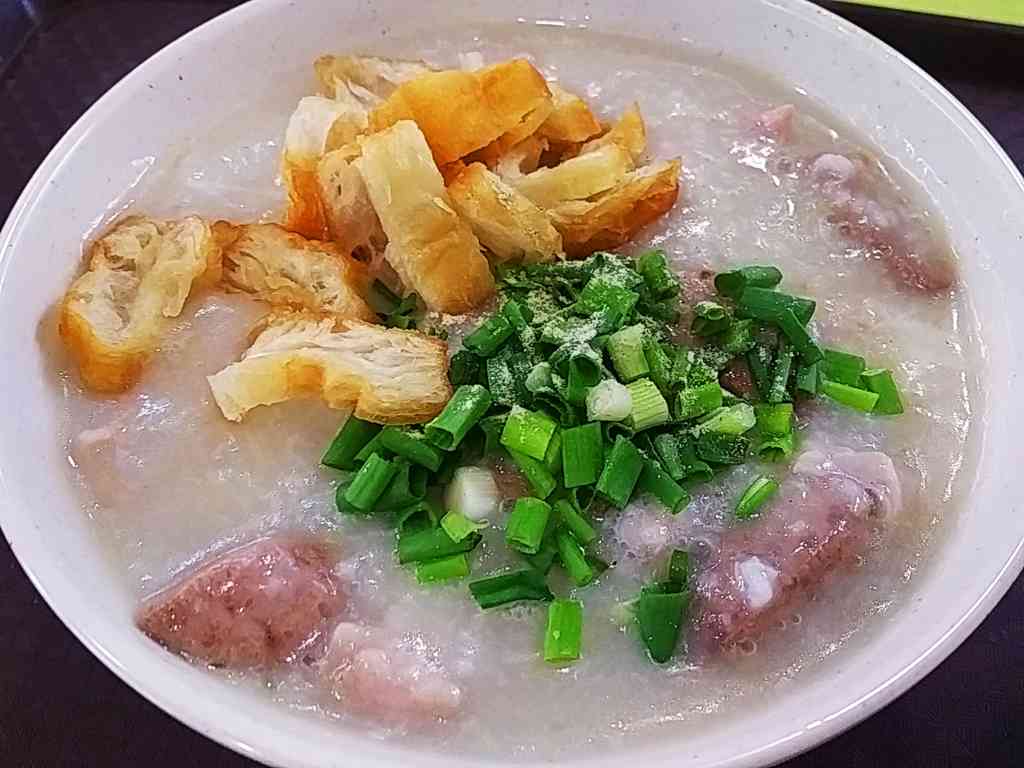 Also, the silky-smooth texture of the porridge is perfectly complemented by the salty umami flavor of the century egg and the tender slices of lean pork. Also, here, a raw egg be cracked into the base of your bowl, where steaming hot porridge is poured onto. It helps to let the dish sit for a while for the egg to soft boil before mixing into your porridge.
Chunky filling porridge
If you are fan of thick porridge, Xiang Ji won't disappoint. Overall the porridge was not watery, has a flavourful taste which stands on its own even without the flavour from the condiments within. Also, the porridge grains are of the long grain type, but are largely broken down in the cooking and mixing process. It can be quite a filling meal for the price.
Furthermore, the ordering process at the hawker center is straightforward, you place your order with the friendly stall helper where your dish is prepared right in front of you in-queue. Here, the standard procedure is to self-help yourself with trays and cutlery. You be asked for the type of condiments you want with your dish.
The prices are very reasonable, making Xiang Ji a great option for a budget-friendly meal. Also, Telok Blangah Crescent Hawker Center is a quintessential hawker center in the heartlands. The bustling atmosphere with the occasional busker and communal seating make for a lively and enjoyable meal.
All in all, if you're a foodie looking for a taste of Singapore's hawker culture, then you can't miss the Xiang Ji Porridge stall at Telok Blangah Crescent hawker center. Definitely a recommendation for porridge fans. With recommendations going to their pork and century egg porridge. Xiang Ji Porridge is open Tuesday to Saturday and business starts at 7am till sold out, they offer a wide range, from century eggs, pork liver, pork minced meat, pork lean meat, shredded chicken to fish. Not just a meal to eat when you are sick or cold.
Verdict:
Must Go! | Actually pretty Good | Worth Trying | Shortlist Optionally | Should Avoid
Xiang Ji Porridge Locality Map
Xiang Ji Porridge
Telok Blangah Crescent
11 Telok Blangah Cres, #01-98,
Singapore 090011
Opening Hours: 6:30 am–2 pm
Closed on Mondays and Sundays