With the recent announcement of OBike pulling operations out of Singapore. Users are left in the lurch of being unable to use their services or get a deposit refund from the now defunct dock-less bike sharing operator. Lets look into how OBike came into the fray and how to submit an OBike deposit refund request from the App itself.
A look down OBike memory lane
Obike came in Singapore since December 2016, about 18 months ago. You may remember it just after the Pokemon Go frenzy. OBike was one of the first pioneering bike-sharing service provider in Singapore, together with the still operational Ofo and Mobike. The companies littered the entire country with their bicycles, literally transforming the landscape of Singapore.
OBike was the first bike operator in my bike sharing foray, lured by their free weekends. Henceforth, their services got well ingrained into my lifestyle. Whether it is weekend cycling or my last mile commute home.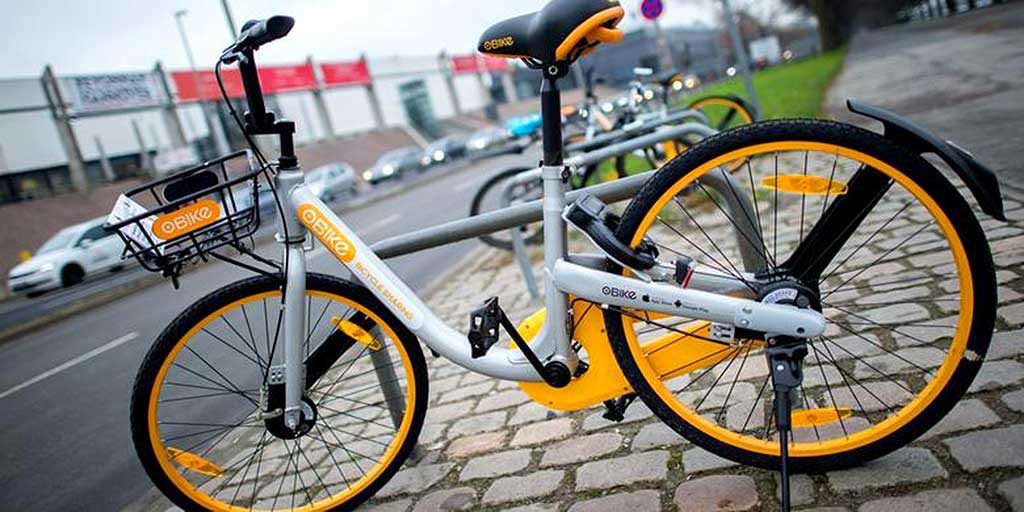 Moreover, the idea to just lock and leave your bicycle seemed unreal and unconventional at first. However, unlike dock-based bikes we see in US and EU, dockless bikes gave riders like myself so much flexibility in commute planning.
However, it is not until when Mobike and Ofo came in with better bicycles and free offers of their own where we started to see OBike use plummet. Obike is reported to have vacated their Singapore offices following announcement of service cessation. They are not responding to queries.
A test of the Real vs Ideal world
A bicycle sharing network in Singapore was initially a government initiative. However, this was handed over to these private companies for more economical reasons and to give the tech-sector a push. The transport concept itself is sound. Responsible bike sharing is perfect for cities with a good network of cycling paths.
However, in the real world, we get errant and unscrupulous users who abuse the system and park indiscriminately. In place, LTA put forward rules and regulations to operators, impounding bikes if need be. This included the need to maintain strict geo-fencing, bicycle collection reallocation to name a few. Henceforth, OBike cited blame on strict LTA regulations on their bike operations which led to unsustainable operation costs and hence their closure.
Whether OBike claims remains true or it is just a case of bad business planning. Also, it is still also yet to be seen whether LTA policies would subsequently be revised. This is to avoid penalizing the remaining Bike-sharing operators. OBike has similarly ceased operations in Australia. We still have two big operators in Singapore who are still bleeding cash everyday in the war for market share.
How to get a (tricky) deposit refund
OBike required a $50 deposit to start using their service. You get $1 deducted towards your account balance while the remainder $49 is kept as a deposit. This functions as a guarantee against abuse of their service. A deposit is now meaningless and hence a refund is the mostly likely choice for OBikers.
Here is how you go about requesting one from the OBike App:
Touch on the top left menu button.
Select "My Wallet".
Select "My Deposit".
Press the "Refund Deposit" button and "Confirm" the subsequent prompt.
You will be queried on the reason for refund (select any and submit again).
Finally, on the screen "Refund application success", click "Confirm".
Wait for the submission to pass through. It might take up to a minute. Sometimes you will get a failed to connect to server message. Henceforth, when OK, you will be presented with a final "Refund Application Success" dialog. But, that is not it yet. Your request will only be processed after you tap "Confirm". Tricky.
Moving on, the App will make it difficult for you to request for a refund by running you through several confirmation pages. Only after going through all three steps where you get a "Confirmed" refund request status. This is a sneaky move. It gives false impressions that your refund had been submitted for processing. But this "Confirmation" is not final until you actually press the "Refund" button after a survey.
Eventually, you can subsequently verify that your refund had been successfully submitted. Your "My Deposit" value will drop down to $0.00 back in your Wallet page.
Locked out? Downgrade to a previous App version
OBike killed all functionality in their most recent App update. Henceforth, launching the App brings you a persistent closure dialog as shown below. You will not be able to use any functions in the app, including refunds.
Strangely, it prompts you to sign up for GrabCycle. On a separate note, Grab denies continuation of their bicycle service partnership with OBike. I was fortunate to request a refund before I updated my App. The remedy against this app lockout is to uninstall and downgrade your app.
However, there are risks of an app reinstall. A reinstall may give rise to more complications in reactivating your account via mobile verification if OBike phone verification servers are all now down.
Moreover, on the old App, you are still able to navigate through the various App menus. However, the App service has reduced functionality. You won't be able to access all areas of the App (like checking your OBike credit) from now.
Be prepared to forfeit your Deposit
All in all, even if your refund requests goes through, there is no confirmation that OBike will process your deposit refund request. The company still has to settle many outstanding bank debts and customers would be the last on their priority list. Obike users as stakeholders, are uninsured creditors as part of Obike liquidated assets. There is a strong possibility that could not be returned.
Furthermore, do note that any remaining credit balance, on-going VIP packages or subscription amount charged will be non-refundable. Hence, it will be impossible to recover those monies. This is as spelt out by OBike as terms when you signed up for the respective cycle packages.
Also, you could raise a deposit refund case with CASE. Do note that raising a case with CASE incurs a ~$10 fee, so it pays to gauge the cost versus benefit of your actual returns.
A free Obike to aid cleanup?
It is not an uncommon sight to see Obikes scattered and dumped all over neighborhoods these days. The inability to unlock and move them adds to the challenge of residents and town council in the dilemma to dispose or have the liquidators clear the mess. What creditors could do is to possibly allow Obike users to unlock one bike per customer in compensation for the lost deposit. It kills two birds with one stone and aids in the clearing of the bikes in towns.
All in all, I do hope this episode would provide good opportunities for both Singaporean residents and the government to looking into improvements on the future of bike-sharing system.