Wolfgang Zwiener is an upmarket steakhouse serving premium steaks and burgers. Little do you might know is that they have a menu with burgers priced around the affordable $20-30 range. Let's check out Wolfgang steakhouse burgers with a dine-in at their outlet at the InterContinental Singapore, Robertson Quay tonight.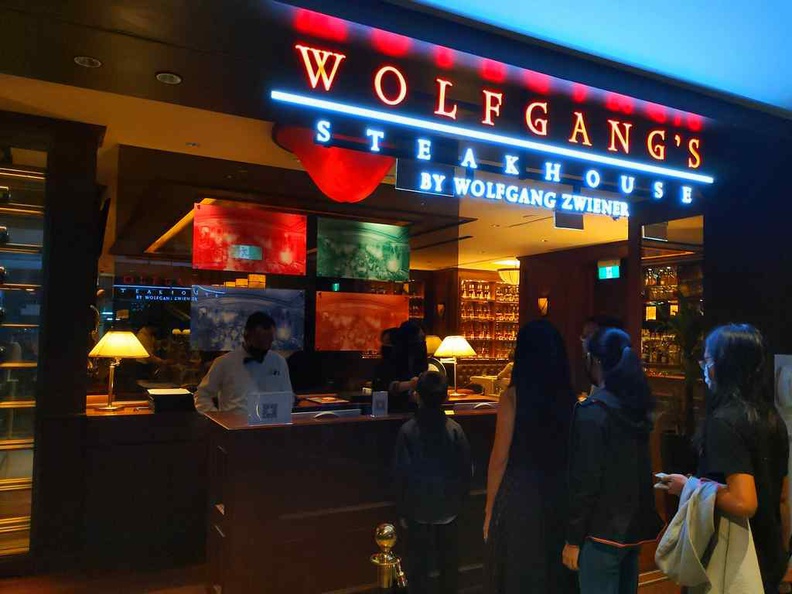 Wolfgang has two branches in Singapore, their first at Marina Bay sands going by Wolfgang CUT, and Zwiener, the one here is tucked on the second floor of Intercontinental hotel along the Robertson Quay are in Singapore. On my visit, the main restaurant area is packed of diners, a surprising observation that dinner here typically costs upwards of $50 per head.
Also, it does make the burgers here a bargain in comparison. Notably, Wolfgang brand in the US offers a more affordable range of bar pub food, including burgers and pizzas at a very affordable mainstream price point. So it is nice that the branch here in Singapore offers an affordable menu to the masses.
Chill environment
The location has a rather happening night life, with bars, eateries an pub littered along the Alexandra canal leading into the Singapore river. Quality-wise, the burgers are really good. It beats and run of the mill burger stand I had visited, including Fat Boys, Bergs Gourmet Burgers and even the pricier Burger and Lobster. I found the offerings close to that offered by on my visit to Marina Bay Sands Blacktap Burgers, also at a remarkably similar price point.
Moreover, service is pretty good and attentive in the restaurant. Your burgers however, does take a tad longer than expect to arrive, about 15-20 minutes on average, particularly on a busy weekend.
Great Beef Burgers
Additionally, the restaurant offers both restaurant and bar side sitting. Their burger menu offerings revolve around Wolfgang's nature beef dishes, namely in the form of burger patties in this case. Also, Wolfgang's burger menu comprises of 7 choices of burgers and sandwiches. For starters, we have the Classic burger ($24). It is a no-frills, no-nonsense beef burger.
Furthermore, your burger patties are made from 100% USDA Prime Black Angus ground beef. Also, the burger buns are lightly toasted you have a choice of the done-ness of your burgers. I would recommend them medium rare done. Additionally, your burgers are served with steak fires and onion rings.
Hand-crafted fresh
Moreover, you could tell that the burger patties are hand-crafted fresh as they are really juicy, not oily. Also, they simply just crumble as you bite into it. A sign of a freshly made steak burger. Moreover, you get the works of a classic American burger, with heaps of Lettuce, tomato, onion and pickles. Your burgers are served disassembled where you can put them together and eat by hand. Or if you prefer a more European style dining with cutlery.
Moving up is the Wolfie burger, it is one very adorable sounding burger for one being served at Wolfgang's similarly priced to the Classic Burger at $24, it has the addition of onions fused into the patties. Tour burger is similarly topped with lettuce, tomato, onion pickles and steak fries.
The Naked burger, as the name suggests, is a lightweight bun-less burger ($20). Most of the burger fillings are served as a side on the plate, with the burger itself topped with Avocado slices. Notably, there isn't any fries served with the naked burger, in place you get a rather great tasting minced salad.
Remarkable value for money
Furthermore, if you are hungry, a recommendation would be the largest burger on the menu- the New York Prime Burger. It is remarkably it is priced at an affordable at $28. Also, it is also the most expensive burger item on the menu. Here, you get a large disassembled burger served on a plate with generous servings of fries.
Also, the fires are crispy and done well without being too oily. Also I found the fries are paired well with the restaurant's Wolfgang sauce. The name does not give too much of a hint of what kind of sauce it is, but it has the colour of BBQ sauce with the taste of ketchup. similar.
Additionally, the Onion rings are the real deal. Lastly, wrapping up the menu offerings are more pricey options includes their Japanese Style katsu Sandwich ($42) and Lobster Roll at $48. The latter are tad like that offered by the last time we visited Burger and Lobster at Changi Jewel.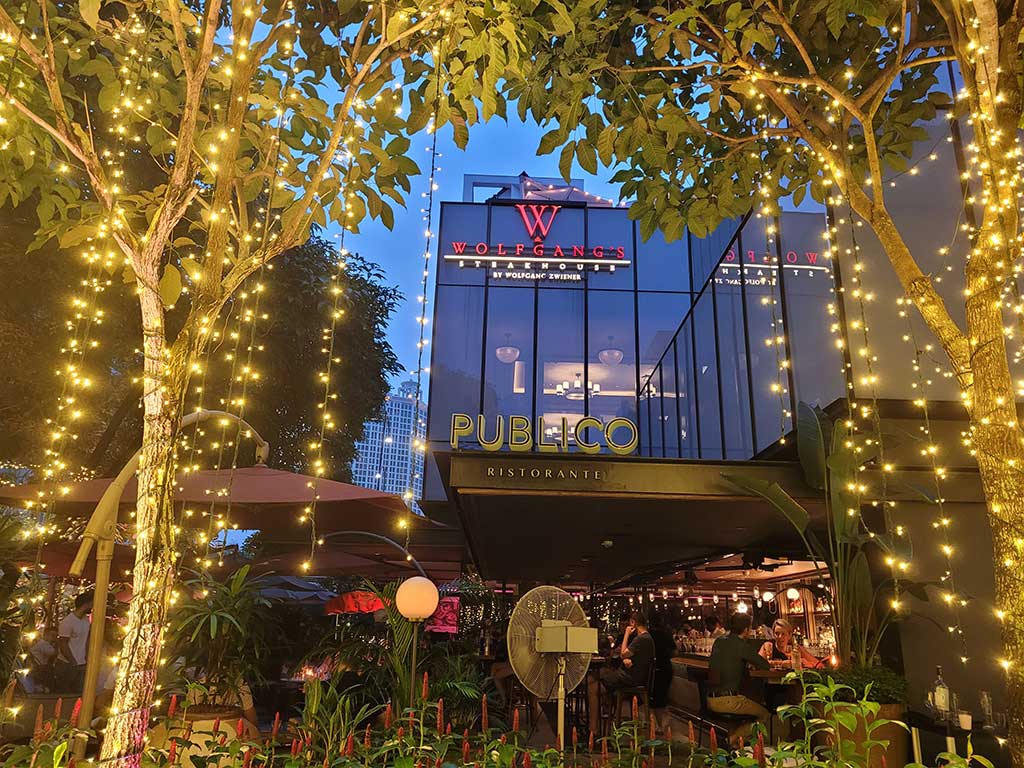 Wrapping up, Wolfgang restaurant shares the same building in the Intercontinental hotel with two other notable Food and Beverage restaurants here. They are namely Publico Ristorante bar on the ground floor and a Japanese restaurant Ishi on the second upper floor. Also, there is complementary parking coupons if you park in the Intercontinental hotel grounds, limited to one coupon per table bill.
All in all, discovering and dining at Wolfgang Zwiener came as quite a surprise to me. Much to my delight, where it goes to show that you can get quality and affordable burgers at a really value price point in Singapore. It definitely gets my dine-in recommendation.
Verdict:
Must Go! | Actually pretty Good | Worth Trying | Shortlist Optionally | Should Avoid
Wolfgang steakhouse burgers Locality Map
1 Nanson Road #02-01,
InterContinental Singapore,
Robertson Quay, 238909
Opening Hours: 11:30am- 9:30pm