Wen Xin Fish Soup at Bukit Merah View is a hawker stall serving affordable and value sliced fish noodles at southern Singapore. Let's check them out with a lunch time dine-in.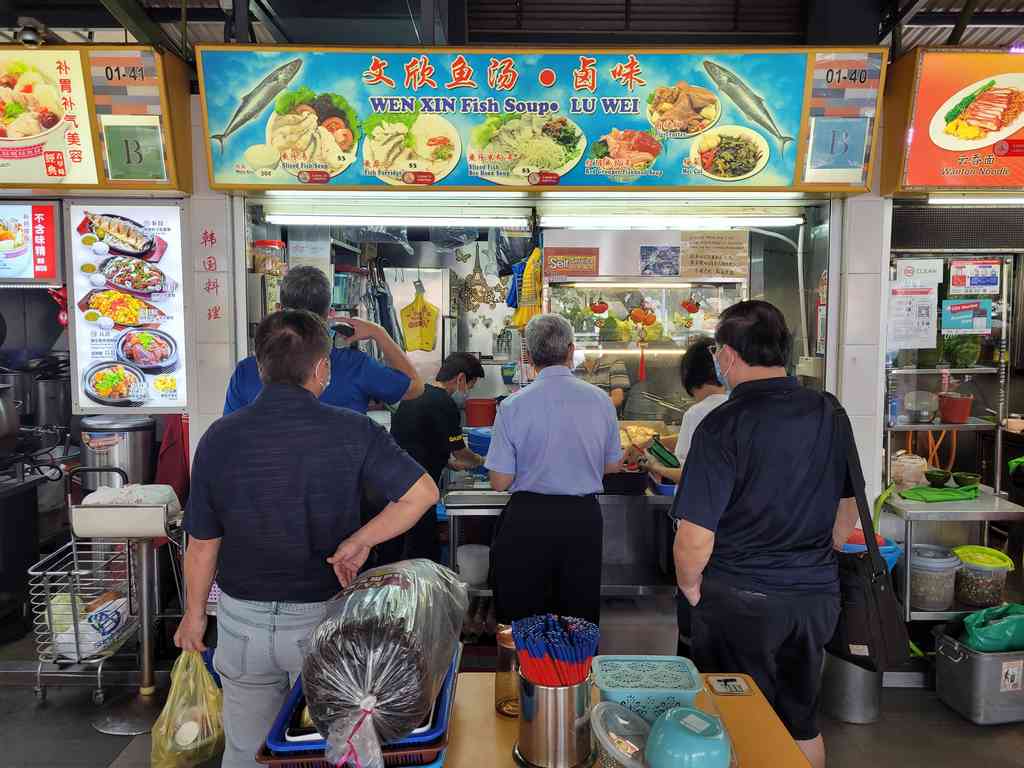 A fish specialist
Furthermore, at its core Wen Xin is a steamed sliced fish specialist. On the menu are a selection of classic sliced fish soup dish staples, such as Sliced fish soup ($3) and Fish porridge ($3). The fish here in question is from the Batang fish. The Batang fish Wen Xin serves has soft texture and sweet taste, with a good mix of seasoning and binder to keep the fish slices firm. Also, Batang fish is otherwise known as Spanish mackerel as it is commonly called. Wen Xin also offers more premium Red Grouper options as part of their fish head soup dish.
Moreover, the fish slices are thin, yet firm so as it does not disintegrate in your soup. Also, the fish slices has the firmness to hold up in one piece when dipped in accompanying chilli sauce and has a bite to it too. It is good quality for the dish portions and price for a dish which could typically cost upwards of $5.
Generous Fish Servings
Moreover, a thing I enjoy about Wen Xin offerings is the generous Fish Servings to go with your meal. It is typically served together with a small side of lettuce greens which adds colour to what is otherwise, a rather bland dish. I would suggest to op for the sliced fish variant with thick bee hoon for a healthy soupy meal. In addition, sticking to the tried and tested art of sliced fish, there are no fried fish variants like Seng Kee Fish soup we had at the nearby Bukit Merah central. It is fast becoming a hawker staple favourite.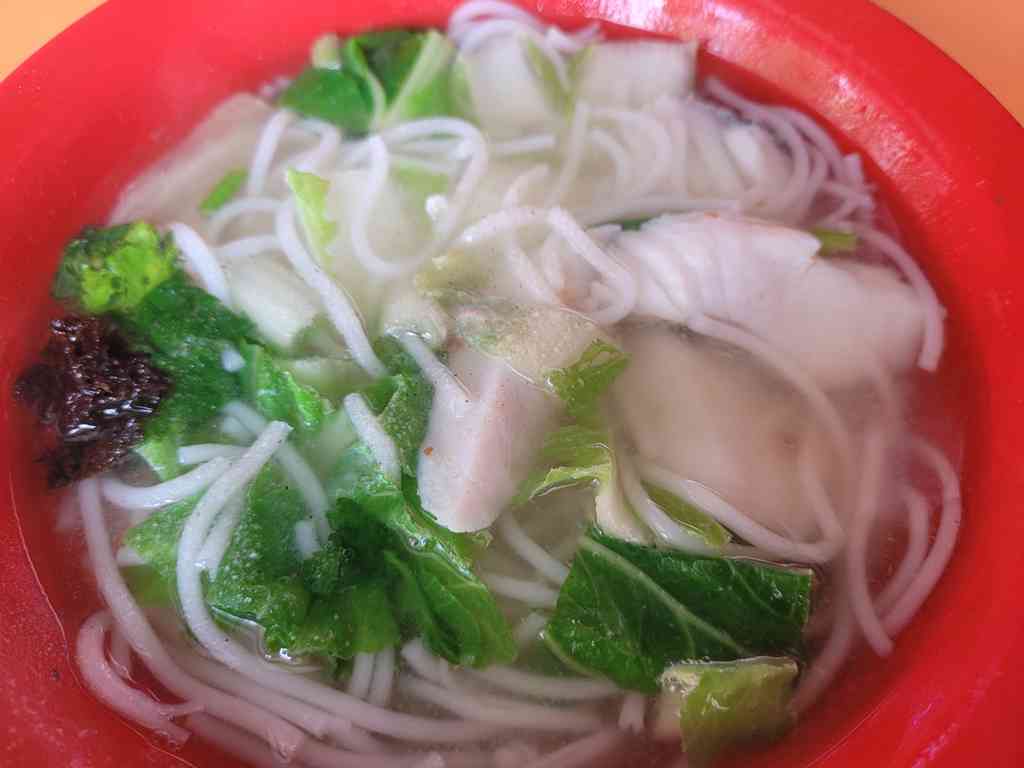 Additionally, a healthy choice would to have your dish with clear soup and light noodles, like their sliced fish with thick Bee Hoon or silky Mee Sua noodles at an affordable $3 per bowl. Also, the soup broth is clear without being too oily or saltish. A healthy broth which goes well with your noodle and fish slices. Moreover, minor additional sides to go with your Pig trotters, boiled egg and Mei Cai. These add-ons cost within the sub $1 range, though Pig trotter starts from $2 depending on portions as a side.
A lunch place at heart
Wrapping up, do note that Wen Xin Fish Soup is mostly only open during lunch hours. The store closing past 2pm after peak lunch crowds, and opening after a split-shift break form 4pm for dinner time or while stocks last. Also, Bukit Merah view hawker center is largely also a lunchtime place, you might remember the center home to the Hakka thunder tea rice store we checked out previously, with most stalls catering for a breakfast and lunch crowd.
All in all, Wen Xin Fish Soup at Bukit Merah View offers a compelling light lunch without being too heavy or overwhelming. It is one worthy to check out for a lunch for the busy-healthy.
Verdict:
Must Go! | Actually pretty Good | Worth Trying | Shortlist Optionally | Should Avoid
Wen Xin Fish Soup Bukit Merah View Locality Map
Bukit Merah View Hawker center
Block 115 Unit #1-40,
Singapore 151115
Opening Hours: 11am– 2pm, 4:30– 7pm
Closed every Monday and Tuesday