Soon Heng lor mee is a small family-run hawker store tucked in the rustic old neighbourhood of Beo Crescent. They are situtaed near the lower delta neighborhood for over 60 years. The craft passed on through at least 3 generations serving it's iconic starchy noodle dish. The dish is topped with sliced pork doused with their signature thick scratchy thick black sauce (lor). Lets check them out with a lunch dine-in.
Furthermore, the Lor Mee store is primarily a lunch place, opening in the mornings and closing mid-afternoon. The store specialises and serve only one dish- Lor mee. Also, I found Soon Heng Lor Mee is also affordable for the offerings. Also, it is pleasing to know in times of post-pandemic inflation, the Lor Mee is still affordably priced at $3 per bowl. Here, you have a choice of $3 for small bowl and $4 for large bowl. Bumping and upsizing your meal gives you additional toppings as well as more noodles.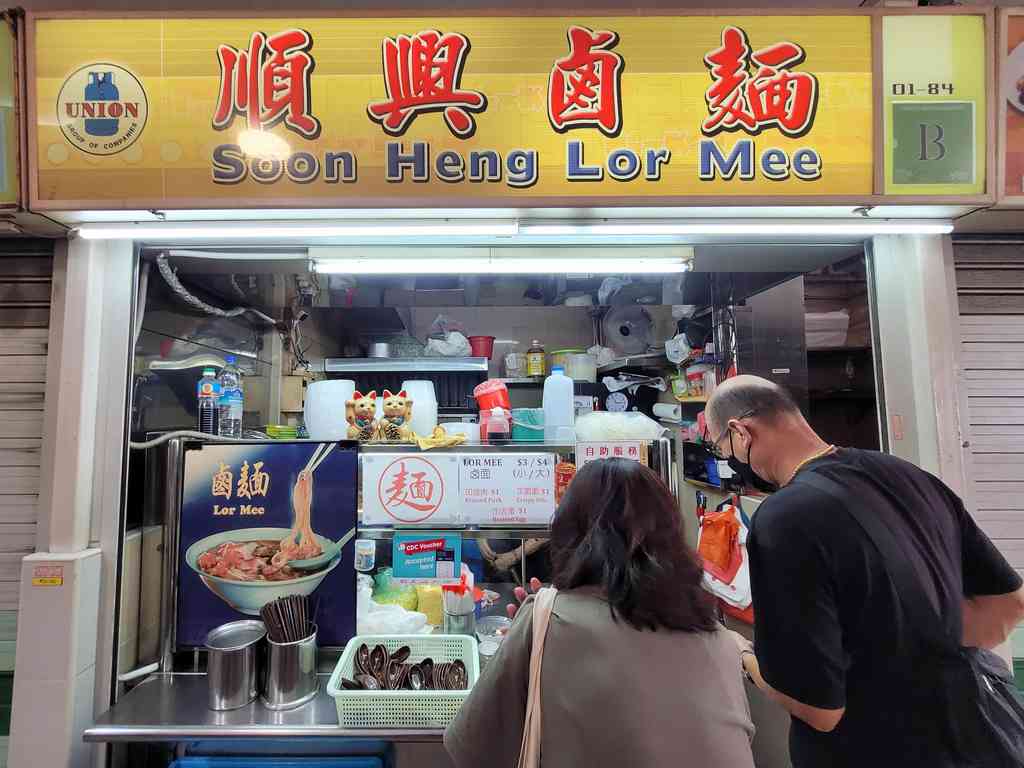 Tasteful Lor Mee
Additionally, on ingredients, your Lor Mee is served with slices of fish cake, beansprouts and a small side of chilli at your choosing. A trademark item are toppings of sprinkles what the store called "fried crispy bits". It is a hearty for a small lunch, but probably not filling enough for dinner. Moreover, the portions are comparable to that of the Ang Mo Kio Lor Mee and Laska we checked out sometime back.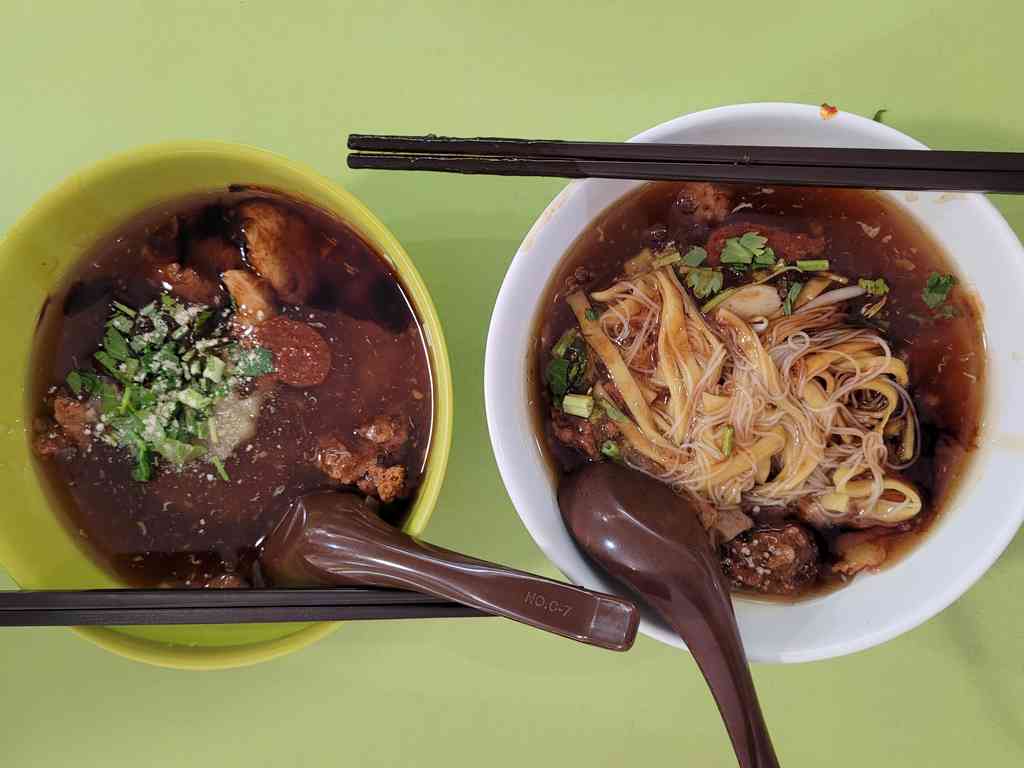 Furthermore, the Lor (black) gravy sauce is tasty without being overwhelming so that it enguffs the taste of the noodles. The sauce is not too thick which flows easily over your noodles. It is also not so saltish which would appeal to those looking to control their salt intake.
Though lacking in portions
However, you do get what you pay for. The portions for the $3 bowl are not exactly plentiful. Also, the $3 asking price does not include an egg or even fried wanton present. Notably, this typically comes served as staples with your Lor Mee dish.
The exclusion of Lor Mee store offering like fried wanton, ngoh hiang is fine. But I found it disappointing of Song Heng's exclusion an egg in the standard dish, or even half of it. It is quite a let-down on what would otherwise be a more compelling and wholesome offering.
However, to make up for that, you have the option to add additional ingredients at $1 extra for braised pork, hard-boiled Egg or additional fried crispy bits. It could be cost-cutting (stagflation) move. On the contrary, it could be better if their base dish price be raised to $3.50 a bowl with all the ingredients of what makes a Lor Mee dish.
All in all, Soon Heng lor mee is a tried and tested hawker standing the test of time. However, the lack of staple Lor Mee ingredients was a let-down, which otherwise would give it top marks. It is recommended to avoid the smallest bowl or go for the dish with add-ons. I would recommend additional condiments such as an egg to get the full experience on what would otherwise be a stripped-down dish.
Still, the quality of dish is great of the offerings. All a good way worth trying for your Lor Mee fix and to support the old hawker businesses you love. Check them out at Beo Crescent market and hawker center.
Verdict:
Must Go! | Actually pretty Good | Worth Trying | Shortlist Optionally | Should Avoid
Soon Heng Lor Mee Locality Map
Beo Crescent Market
Unit #1-84 38A Beo Crescent,
Singapore 169982
Opening Hours: 6:30am- 2pm daily.
Closed on every Friday.