The eatery am checking out today is Redhill Market Hong Kong Clay pot. I am always on the hunt for good value for money clay pot chicken rice stores. A gem I had been patronising for about 1-2 months since their opening late last year is a Hawker store located in the Redhill Food market.
Moreover, going by the name Hong Kong Clay pot, the store specialises in an assortment of Asian dishes and sells them really affordably. It is tucked in the heart of Redhill market food center towards the wet market.
Very affordable dishes
Additionally, their selection are value for money. Their signature dishes are all served in piping-hot clay pot dishes. Choices includes their trademark clay pot chicken rice dish at $5.00. As well as herbal fish, bean curd and minced pork selections. They are all similarly served in heated clay pots which the dish is cooked in.
Their price ranges from $3.80 for an ingredient only dish where an additional bowl of rice costs 50 cents extra. Henceforth a typical meal cost around under $5. Notably, though $5 is above average for a single dish by hawker standards, however, it is about half of the price you pay for at equivalent eatery at say, Song Fa.
Cheap and good Clay pot chicken
A favourite of mine will be their Chicken rice and their Mushroom with Chicken stew. Their chicken meat is tender and not dry. It is flavorful and goes well with the broth seasoning. You dish comes served with a small side bowl of bowl stock generously garnished with parsley. It is amazing you are able to have such a wholesome dish for under $5.
Moreover, you get heaps of cooked chicken together with served green vegetables and strips of preserved Taiwanese sausages. It is infused with bits of preserved salted fish and best complimented with light dousing of black soya sauce for additional flavour.
Interestingly, their dish, is reminiscent of the clay pot chicken rice from Metropolitan YMCA at Stevens road, as well as the now defunct Fuxiang clay pot chicken rice at Harbourfront center food court. Only thing that these establishments retails at a higher price, with YMCA dish going at $12 per similar clay pot rice.
Alternative goodies- stews
Furthermore, another recommendation on Hong Kong claypot is their chicken and mushroom hotplate. It costs an affordable $4.30 (with a bowl of white rice) and suitable for those who prefer a dish something more soupy with more greens. It comes served with chunks of chicken together with pek chye and Chinese mushrooms.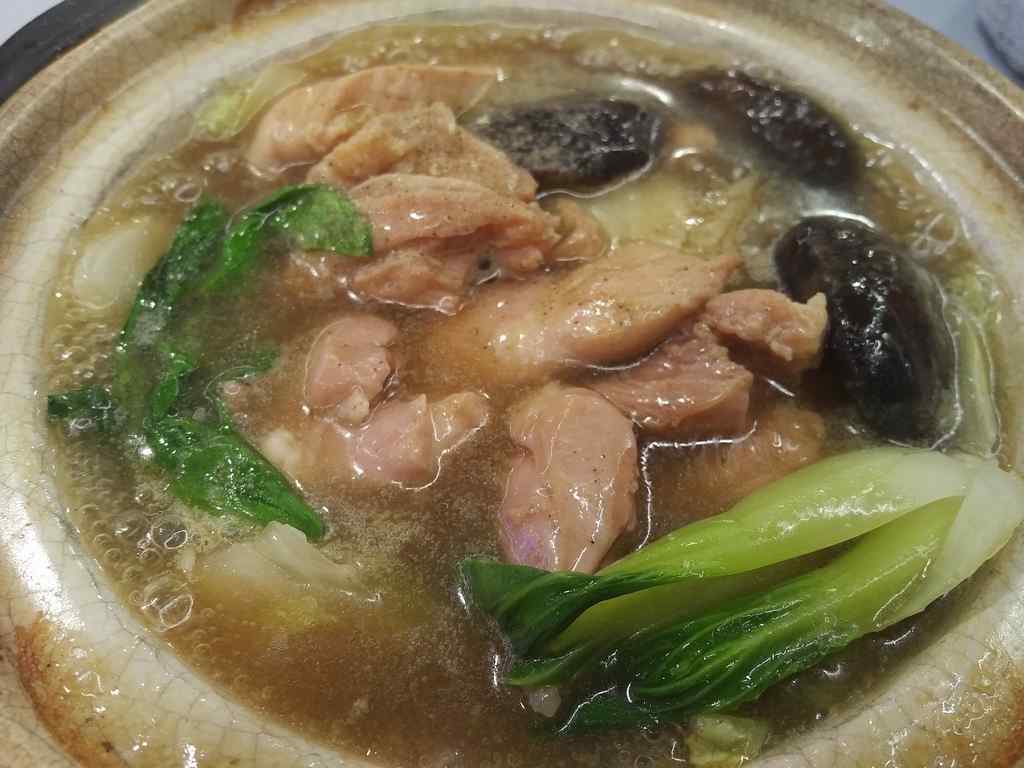 Topping up their menu offerings are a selection of hotplate dishes such as eggs, Ee-noodles and even Bak Kut The. Though I didn't actually got to try those. Notably, the store is run by a friendly couple. At times, when it is not too busy, the store owner will come and serve you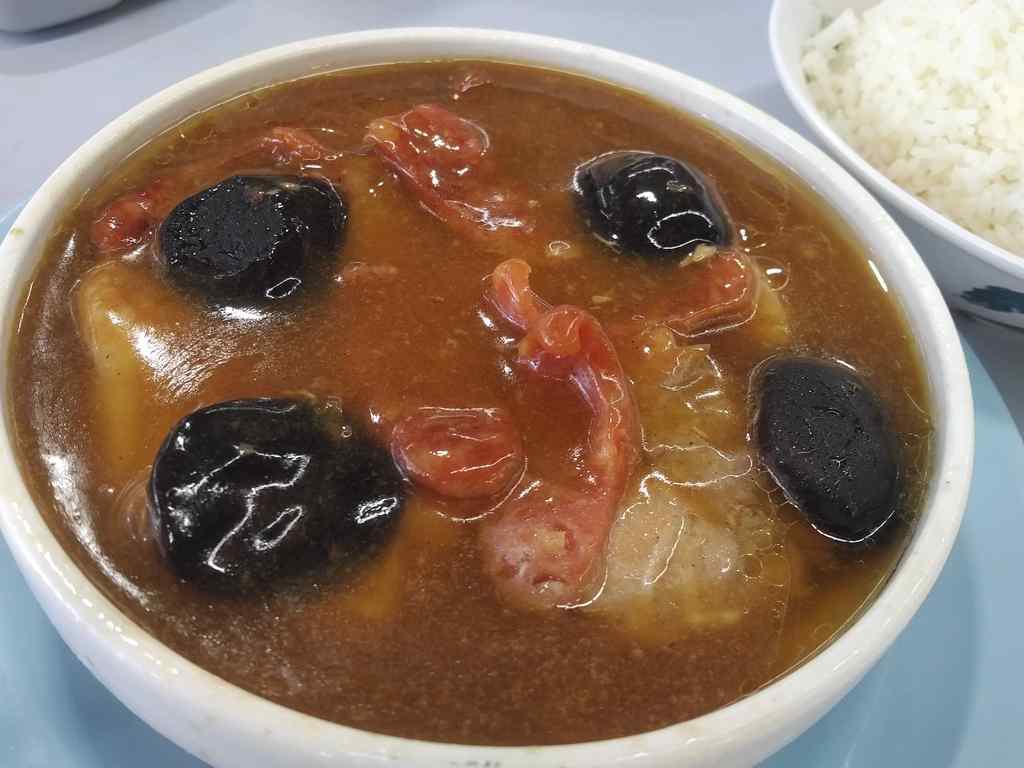 All in all, Hong Kong Claypot gets my recommendations for affordable quality clay pot dish at good portions without breaking the bank, with good and friendly service to boot too. They open till 9pm making the store great for for both lunch and dinner too. I wish the establishment the best in offerings to the Singapore hawker scene.
Do check it out when you are around the neighborhood.
Verdict:
Must Go! | Worth Trying | Shortlist Optionally | Should Avoid
Redhill Market Hong Kong Clay pot