Ah keat chicken rice store specialising in white Hainanese chicken rice. The uniquely Singaporean dish is a staple is hawker culture and local favourite.
Furthermore, the chicken rice store is tucked in in an NEA hawker at Block 163 Bukit Merah central. You might remember it as the hawker center home to the popular Day and Night Char kuay teow and Nam Heng chicken rice we visited previously.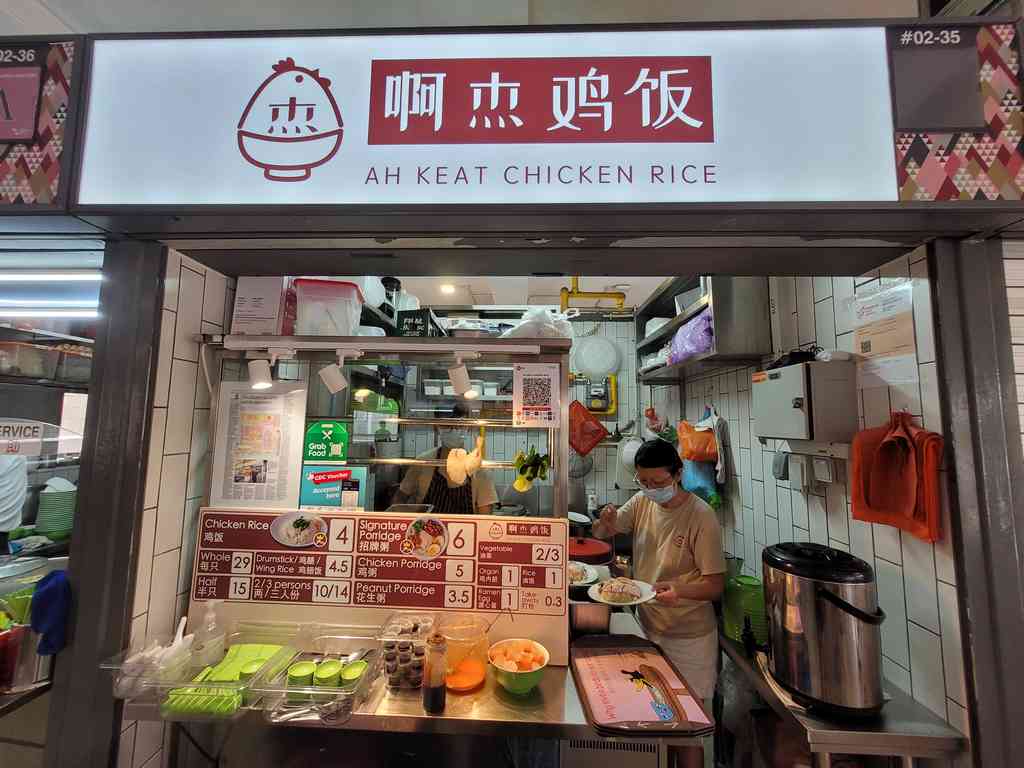 Also, you might also remember the hawker center as one of the first few center which trial the now defunct $1 deposit tray return service.
A simple menu
In addition, Ah keat chicken rice menu offerings are rather simple with two dishes, namely chicken porridge and chicken rice. The latter of course being the store's main staple offerings.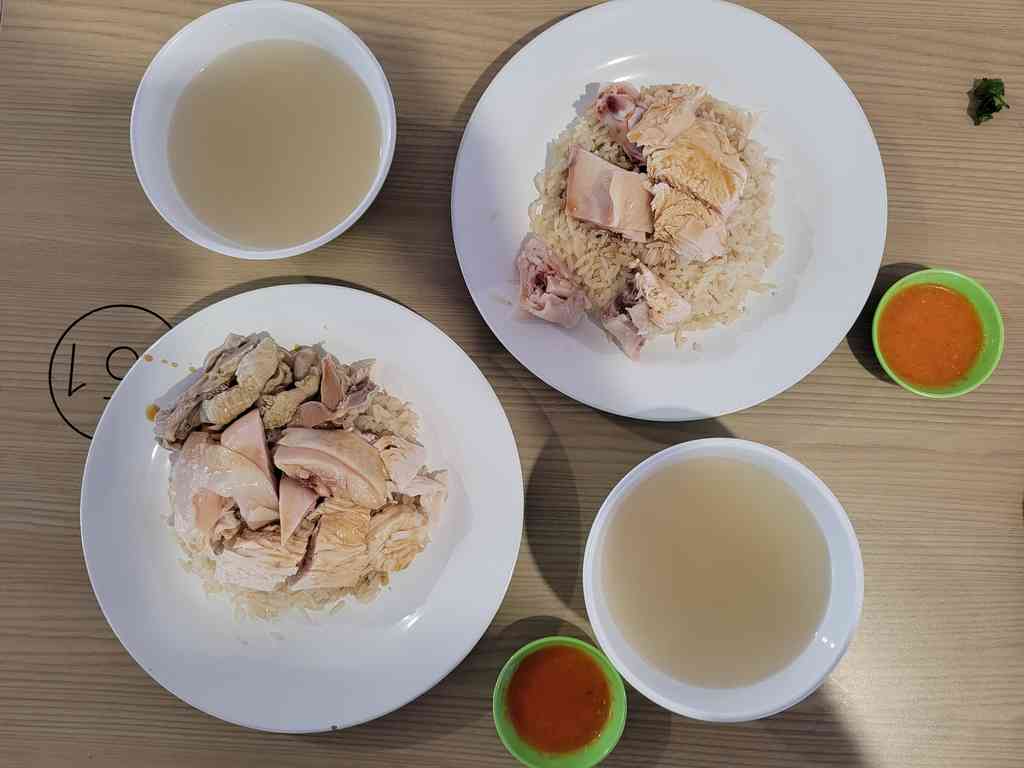 Moreover, Ah keat chicken rice only offers white chicken variant. This is typical of traditional Hainanese and chicken porridge.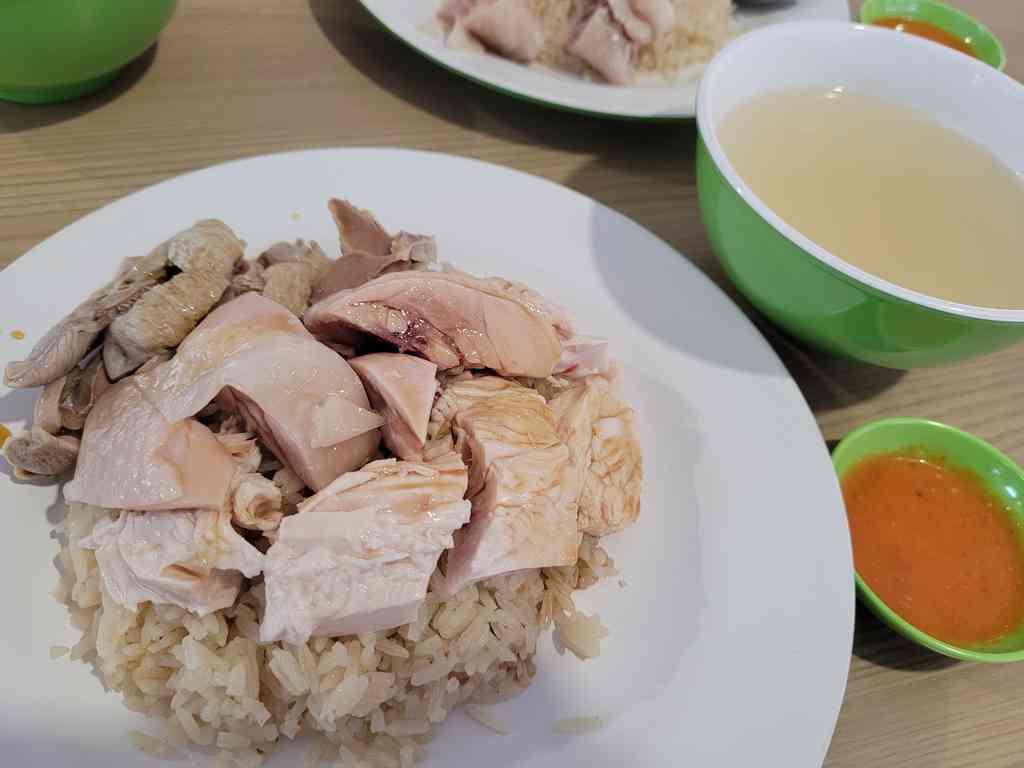 Additional dish topping such as an Osen egg and chicken gizzard costs you an additional dollar while a side of vegetables set you back at least $2.
Also, your dish is accompanied with a bowl of clear chicken stock soup and goes well with garlic chilli sauce. The sauce is a must have with any chicken rice.
Really silky white chicken
Moreover, the store specializes in white-meat chicken. Otherwise known a "Bai chicken". The white chicken is dunked in ice cold water after cooking. This causes the skin to crystallize into a white, somewhat clear soft and silky skin.
Also, the chicken rice is light, without being too overwhelming, though it could do better with more flavor and served warm.
Additionally, the chicken meat is rather tender and large piece rather chunky too. Also, prices starts at $4 per plate and prepared on order. However, their chicken is not boneless. It would be better it is, as it would offer a better value proposition to the competition like the Nam kee chicken rice also located at the same hawker center.
A lunch place
However, the store closes early by 1.30pm each day. In fact though not obvious, the store is pretty much a morning breakfast place.
Also, if you are keen on alternative good white chicken rice, Ah keat tad reminds me of the white Hainanese chicken rice we previously had at Hainan story restaurant at hotel boss, with similar crystal white skin, abiet at a much higher price.
All in all, Ah keat chicken rice offers a greta value proposition to what is already a rather crowded chicken rice segment. Still they offer keeping to tradition.
Verdict:
Must Go! | Actually pretty Good | Worth Trying | Shortlist Optionally | Should Avoid
Ah keat chicken rice Locality Map
163 Bukit Merah Central, #02-35,
Singapore 150163
Opening Hours: 9:30am- 3pm.
Closed Saturdays.