Exploring the bustling heart of Singapore's city and business district, I stumbled upon an intriguing find, 800 Bowls Ramen at Capitol Singapore. Its promise of affordable noodles under $10 was an attractive proposition that warranted a closer look. Nestled in the basement of Capitol Plaza, a stone's throw away from Raffles City Mall and City Hall MRT station, 800 Ramen offers a tempting opportunity for a satisfying meal.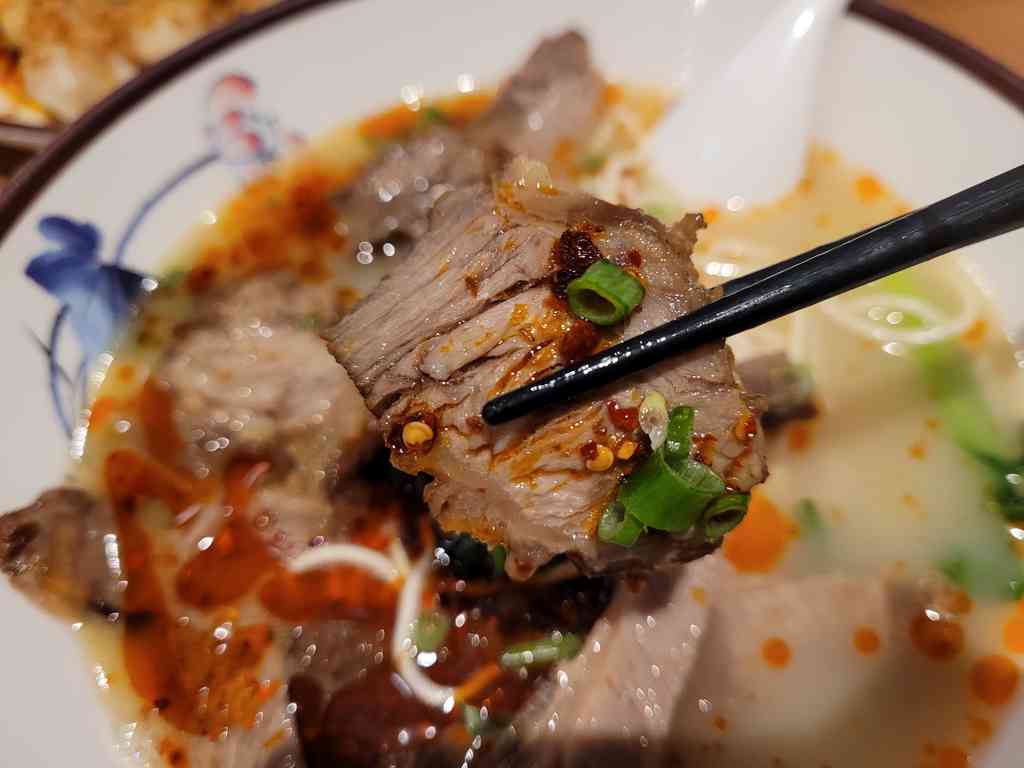 At its essence, 800 Ramen stands out for their affordable Chinese spicy Sichuan noodle bowls. The menu revolves around staple spicy la-mian, hand-made noodles drenched in a fiery soupy broth infused with chili oil. Also, the mastermind behind this establishment is none other than Chef Kok, the founder of the famed Supreme Ramen Xiao Long Bao at Holland Drive.
A simple affordable menu
Moreover, the menu at 800 Ramen boasts an array of 10 ramen dishes to choose from, each with its unique appeal. Among the choices, the spotlight shines on ramen selections accompanied by various meat options. Also, noteworthy mentions include the pocket-friendly Sichuan Ramen with Peppery Sauce and Ramen with Minced Meat. These both dishes are both priced from a wallet-friendly $6.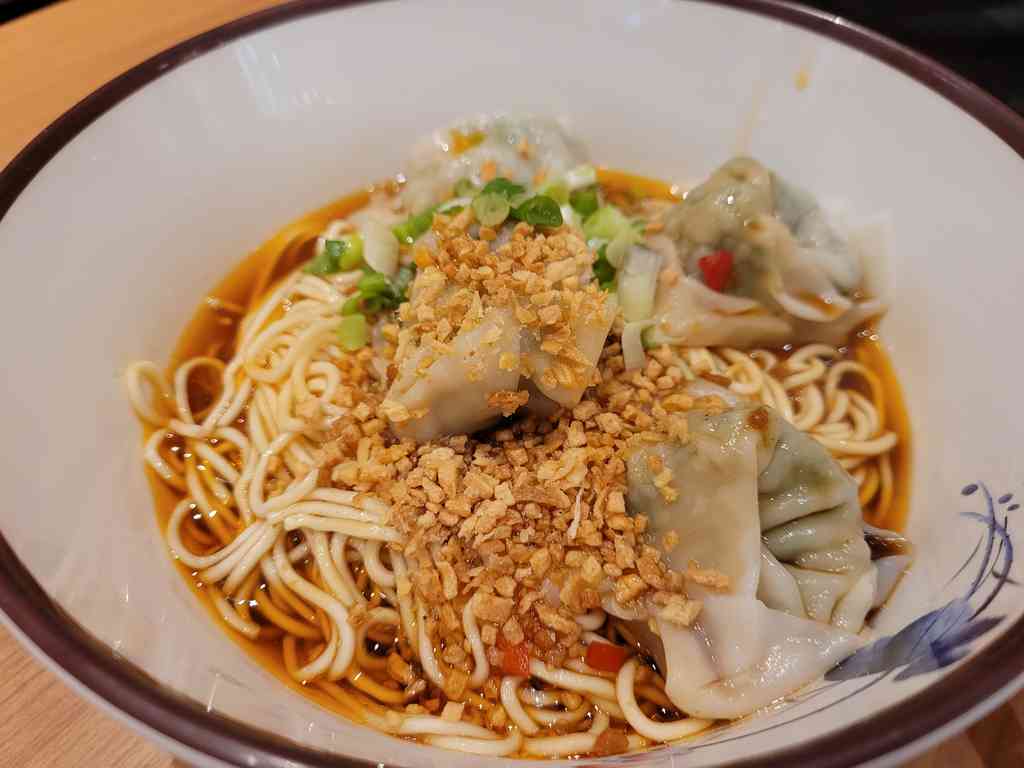 Also, their menu offerings extend to dry variations such as the enticing Ramen with 4 pieces of Pork Dumplings in Hot Chilli Sauce & Vinegar, priced at $7.50. For those inclined toward seafood, Prawn Dumpling Ramen in Hot Chilli Sauce & Vinegar ($9) is not a bad choice with an accompaniment of 4 pieces of dumplings.
The menu centers on Chinese noodle dishes, with soupy noodles catering to those with a milder spice preference. A standout dish is the spicy beef ramen, available in both fiery and non-spicy variations, at $9.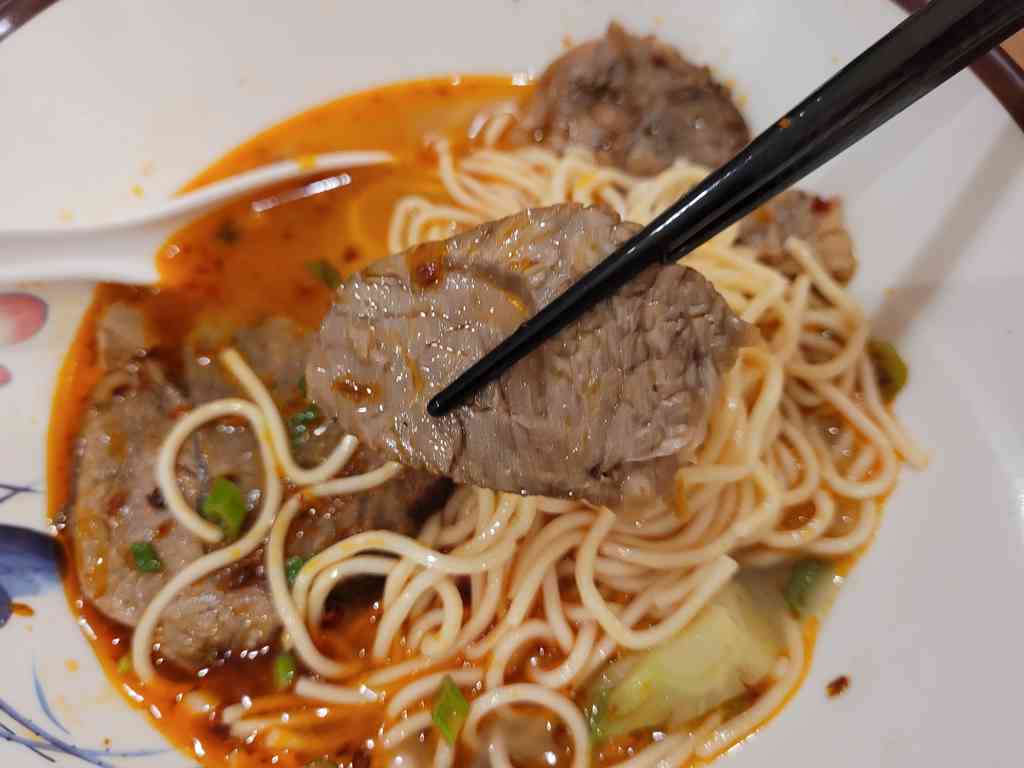 Moreover, should one desire a more premium experience, the Beef Lamian and Ramen with Pork Rib, each priced at $7.50, provides for an enticing option. For those willing to indulge, the Minced Meat and Crab Meat Ramen at $10.80 or the supreme offering- the aptly named Supreme Ramen at $16.80 – beckon with their more elaborate compositions.
Additionally, 800 Bowls takes pride in its commitment to crafting dishes with fresh ingredients daily. The meticulous eight-hour boiling process imparts depth to the soupy broth, while the daily handcrafted dumplings boast a promise of freshness. Also, the noodles, too, demonstrate excellence, springy and cooked to the perfect al-dente consistency.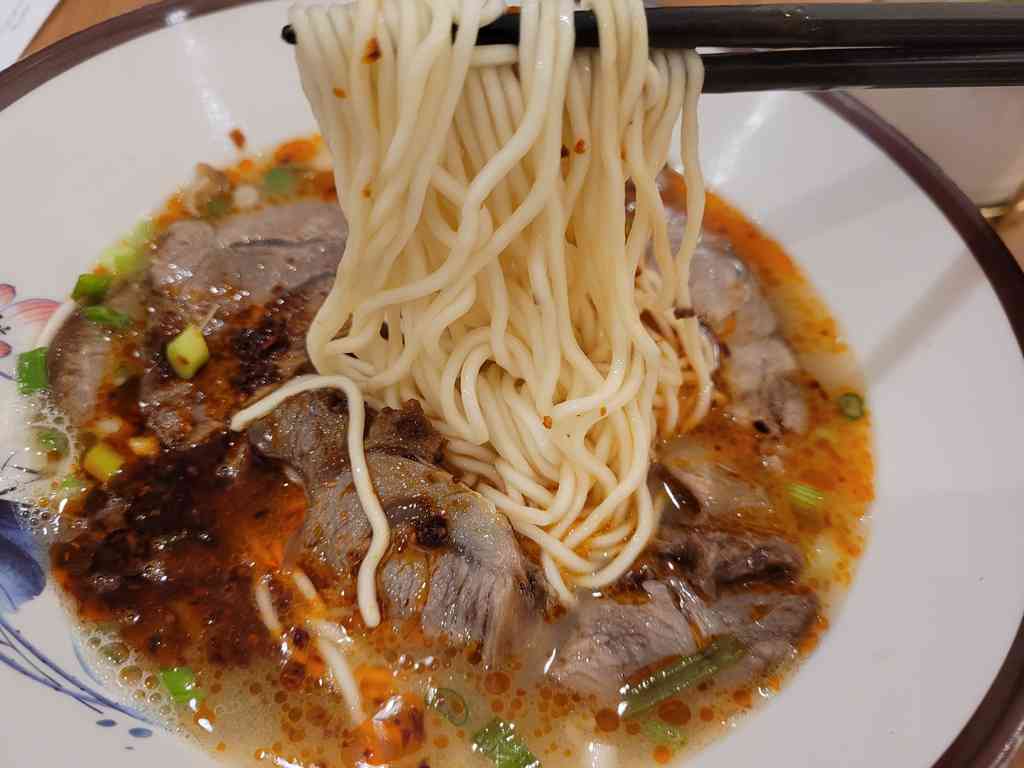 Have it soup or dry
Furthermore, 800 Bowls accommodates various preferences by offering their noodles in either soupy or "semi-dry" forms, the latter coated with a luscious chili oil broth. A true highlight is the pork dumplings, meticulously crafted to remain juicy even when immersed in hot soup. The accompanying red chili oil sauce imparts a mild tanginess and spice that perfectly complements the succulent pork filling.
Also, their dumplings can also be savored as a side, either hot chili or steamed chive dumplings, perched on a bed of their trademark chili oil, enhancing the flavors of an otherwise straightforward dish. Both variations are priced at $6.80 for 8 dumplings.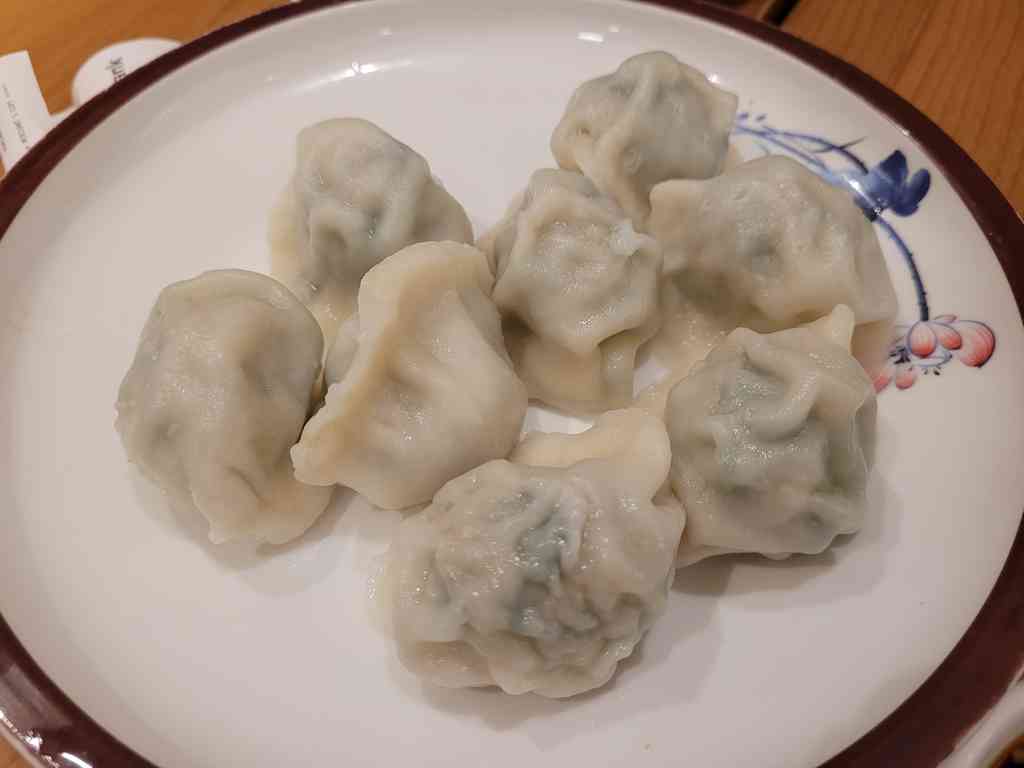 If you are undecided on what to order, you can't go wrong with their Ramen with Prawn Dumpling in Hot Chilli Sauce and Vinegar ($9), and the Pork Dumpling in Chilli Sauce and Vinegar, priced at $7.50, with the latter getting a recommendation. This signature item harmoniously combines spicy flavors with the delight of their renowned dumplings in one hearty bowl.
Wrapping up
It's worth considering that 800 Ramen tends to attract crowds, especially during lunch hours. The seating area is relatively limited, and a wait of 10-15 minutes can be anticipated. Operating as a quick dining spot with a no-frills and simple menu. The eatery does accommodate patrons seeking a swift and satisfying meal. The eatery ambiance is dynamic and fast-moving. Here, diners come in for a brisk dining experience, vacating their seats promptly for the next set of guests.
Also, the kitchen, visible through the counter, is a hub of activity with staff diligently preparing dumplings and skillfully pulling noodles. It's important to note that the dishes do take a bit of time to arrive, occasionally stretching up to 10 minutes for a small bowl.
Due to the small eatery size, the table arrangement caters more to a pair of patrons. There are limited options for larger groups of four. While two individuals find a comfortable dining space, accommodating more than four can be a bit challenging, potentially necessitating separate seating.
In conclusion, 800 Ramen presents a delightful dining opportunity in the heart of Singapore's bustling city hall and business district. With its range of menu offerings, from spicy to milder options, the eatery caters to diverse tastes. Whether it's a mid-day work lunch or a quick and satisfying soup ramen meal, 800 Ramen offers a worthwhile culinary experience that strikes a balance between being hearty and light.
Verdict:
Must Go! | Actually pretty Good | Worth Trying | Shortlist Optionally | Should Avoid
800 Bowls Ramen Locality Map
800 Bowls, Capitol Singapore
Unit B1-32A/B/C, 13 Stamford Road
Singapore 178905
Opening Hours: 11 am- 8:30 pm daily.