EPIKebabs kebabs store is a Halal kebab fast food outlet located in town serving a variety of notable meat dishes since 2012. They are known for their Meat plates or "Halal Snack Packs", which is a recommended thing to go for here. Let's check them out with a dine-in!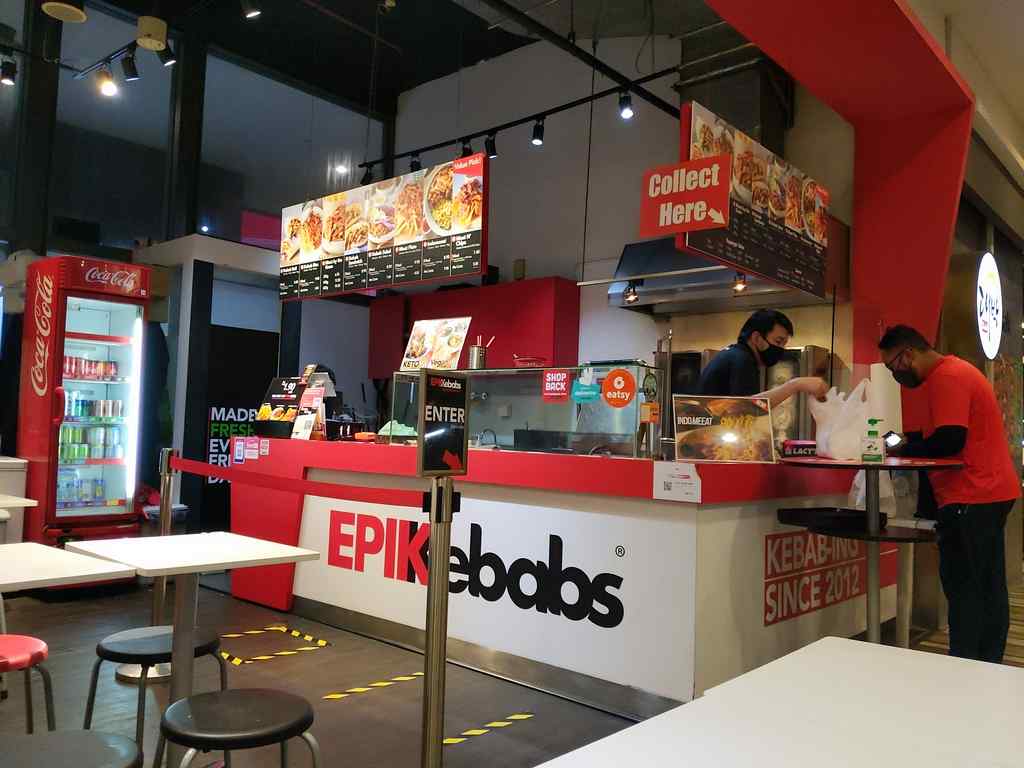 Located in the Rochor neighbourhood in the Wilkie building. The establishment is a quick dining store which does takeaway and deliveries. There is also a small dining area within the store for dine-in with small groups.
Moreover, the Wilkie edge mall is situated at the junction between Selegie and Wiklie road. Here, the nearest MRT station would be Rochor or Dhoby Ghaut stops, and is a 10 minute walk away. Also, notably, it is located across the road from the popular Rochor Original Beancurd store.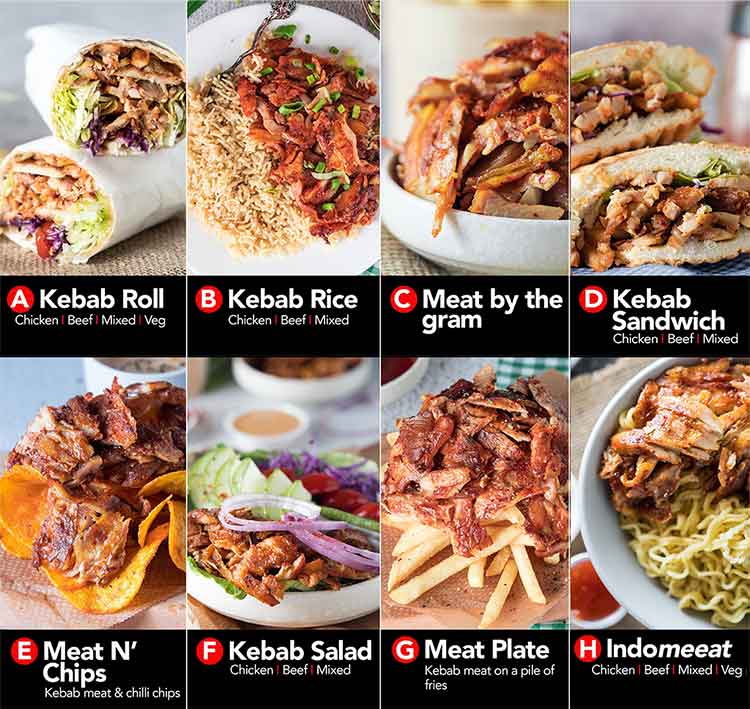 Meat in several forms
So what's on the menu? Epikebabs menu selections are simple. There are 9 menu items to choose from. These range from permutations of Meat (Chicken, Beef or a mixed combination) with a staple, such as a Kebab roll ($7) or Kebab with rice ($8) or noodles ($7). Generally, adding $1.90 make both of these a meal with a choice of salad, chips, or fries and drink.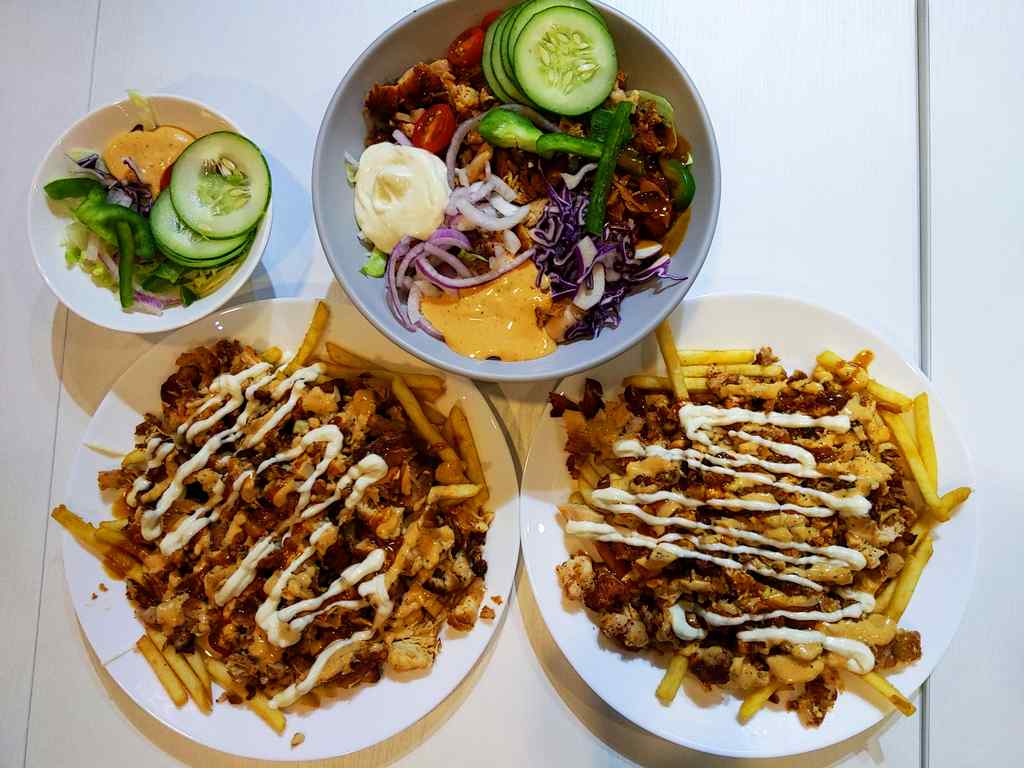 Try their Meat plate (aka Halal Snack Pack)
 Moreover, recommendations and dishes to go for here would be their Meat plate on fries, as well as their Kekab meat salads ($7). Epikebabs Meat plate ($8 itself, $9.90 as a set) is what Epik calls essentially "Kebab meat on a pile of Fries", that is right, in a literal sense. The meat platter itself contains of small shredded meat slices which are not overly dry, you have chicken or beef choices shredded on top of a bed of regular straight cut freshly-cooked crispy fries.
Also, it is also the most pricey dish option here. But it is also a highly recommended one here. Furthermore, the meat plate on fries is also known as the "Halal snackpack" which is largely popularised in Australia, particularly in the Sydney region where they are typically sold at late night pop up stores in major cities. It consists of halal-certified doner kebab meat and chips. It also includes different kinds of sauces, usually chilli, garlic, and barbecue. Yoghurt, cheese, jalapeño peppers, tabbouleh, and hummus.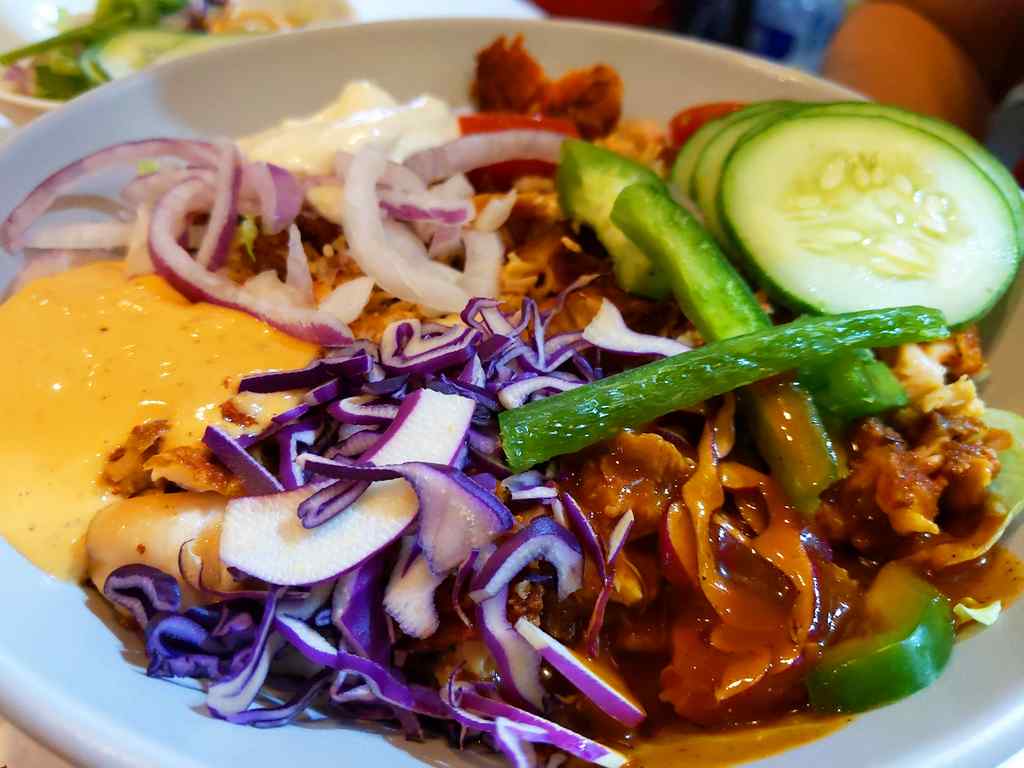 Also, I am surprised why Epikebabs did not simply call their dish the "Halal Snack Pack" (HSP for short). Though I reckon it could be due to potential sensitivities in multi-racial Singapore. However, the term is not derogatory in any nature and reflects the identity of a favourite dish in the fast-moving halal fast-food segment.
Lackluster Sauces
Additionally, your meat platters are served with a selection of 3 different sauces. Choices includes their in-house Epik sauce, traditional Garlic Mayo, chilli. All are doused with layers of Mayo as standard.
However, though sauces are an integral part of dining here, it is not a highlight or a selling point. Aso, I could not actually tell much difference between the sauces. Though you could taste a hint of Garlic and tangy sauces but is very minor. The dish is after all a rather flavourful and rich dish, which could even be eaten with the lack of sauces.
Furthermore, more quirky menu selections includes their Indomeeat noodles. This is essentially meat with noodles ($7 by itself or $8.90 as a set meal). In addition, if you are really hungry, you can simply also order Meat by the gram starting at $6.50 for 200g of grilled Kebab goodness in Chicken or Beef. For busy people on the go I reckon the Kebab sandwich ($7 alone, $8.90 set) is great to try the best of Epikebabs is a nice handy package. Topping up the Meat and Chips ($5.50) is their most affordable option but also the most lacklustre.
All in all, so what's the take on Epikebabs? Menu options aside, it is rather enjoyable, not to mention pretty affordable too, with a reasonable quality meal easily going under $10. It is rather filling too. Their simple menu selections and Halal snack pack offerings makes it pretty stand out point in bringing Kebab into the fast food masses. Actually pretty good.
Verdict:
Must Go! | Actually pretty Good | Worth Trying | Shortlist Optionally | Should Avoid
Epikebabs kebabs Locality Map
8 Wilkie Rd, #01-17,
Singapore 228095
Opens daily: 11am- 8:30pm