Eng Wantan Mee (also known as wanton) noodles is a franchised line of noodle shops serving their trademarked minced meat wraps (wanton) with noodles. It is a delicacy light chinese noodle dish typically eaten with soup.
Additionally, Eng's Wantan story started as a small noodle shop in Tajong Katong. Since then, the stall had undergone franchising and a rapid expansion. This is to bring about it delicacy steamed and fried wanton noodles to the masses in malls via small eateries.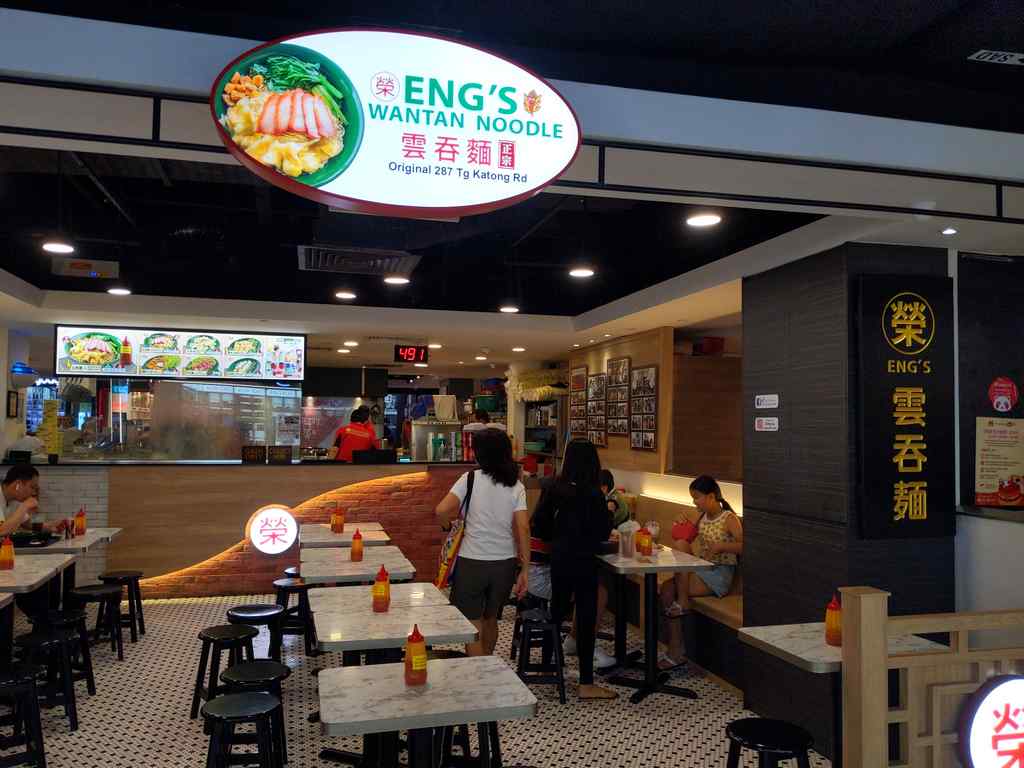 Moreover, their outlets typically are quick-meal hole-in-the wall outlets found in basement of shopping malls. They are particularly prevalent in heartland malls such as this one at Tiong Bahru Plaza and Vivocity malls to name afew.
Dry, soup, steamed, fried
Their menu selections are simple. Somehow, Eng's wantan had managed to perfect their supply and quality chain. With their noodles consistently tasting great across the line, this is despite them being cooked by different chefs in their outlets.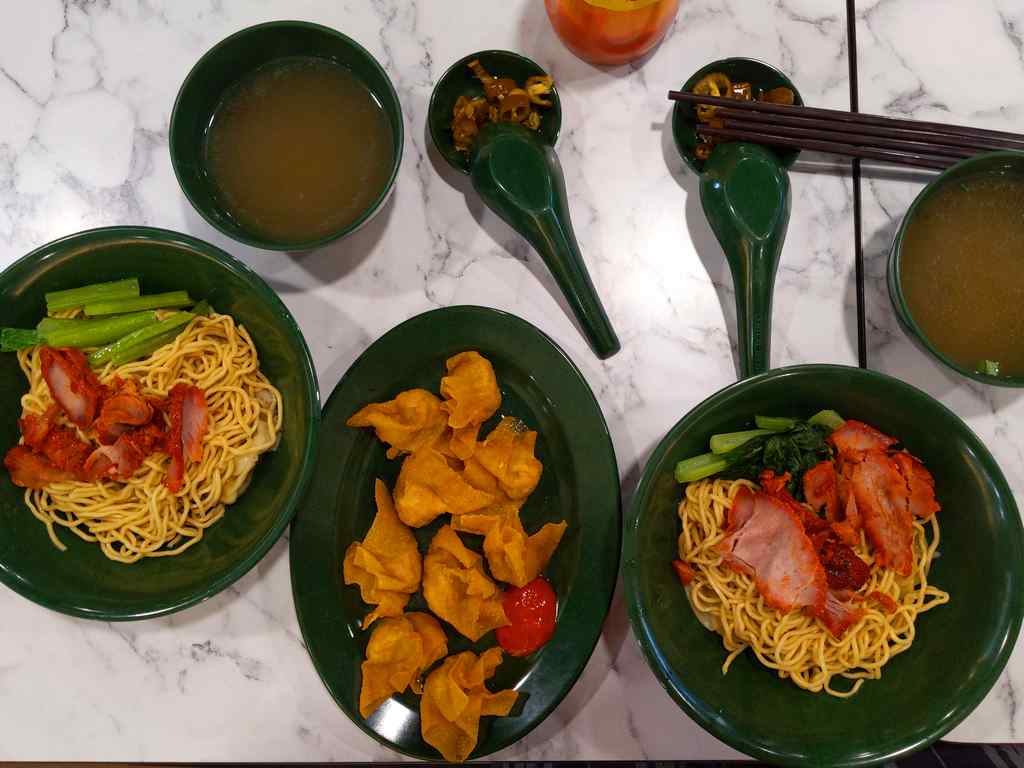 Recommendations includes their standard Wantan mee dry and soup in $4.50 (small) or $5.50 large portions. If you do not want noodles, you can have your Wantan soup by itself. This is similarly available in small (standard) and large portions priced at $3.50 and $5.50 respectively.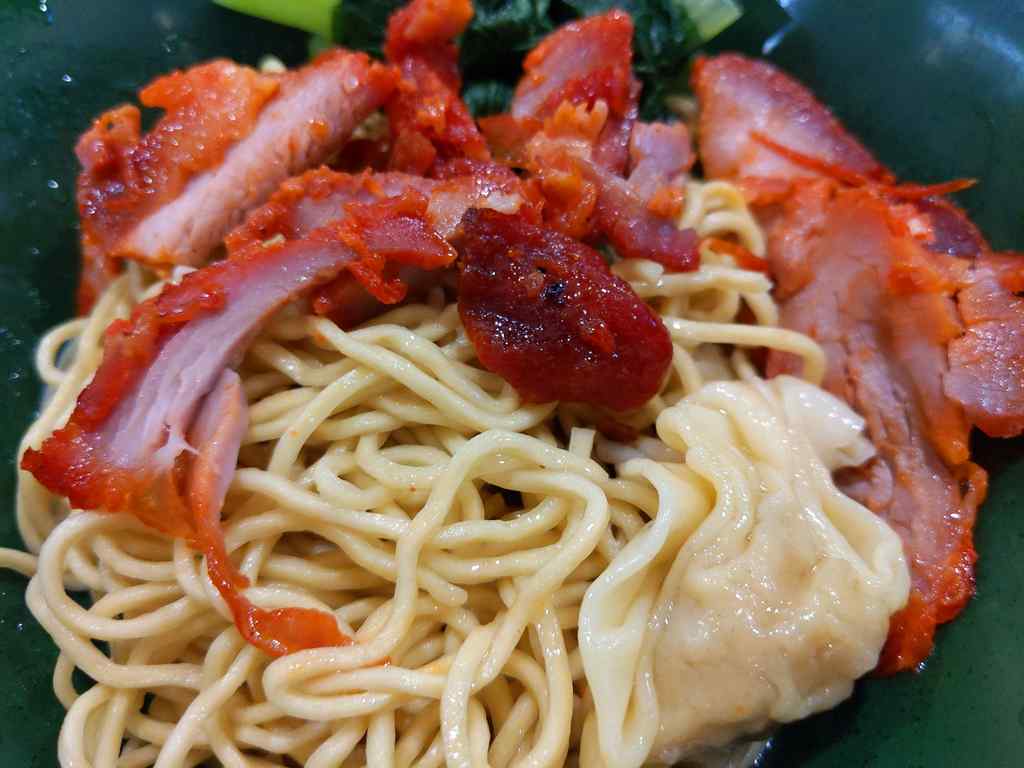 These meals are also served with thin "mee kia" noodles which are thin, stringy and chewy. Though they tad have the consistency of egg noodles. Furthermore, their dry noodles is the recommended way to enjoy Eng's wanton. Additionally, when ordered dry, the wantan noodle tossed in Eng's secret sauce. These are topped with generous servings of nicely charred Char Siew, fried pork lard & signature spicy chilli.
Eng's Special chilli sauce
The chilli is a specialty here and a must-try, well so as claimed by Eng's. They had even gone to the extent of making sure you are well-versed with the label warnings on their spicy chilli sauce. The sauce is best paired with their fried dishes.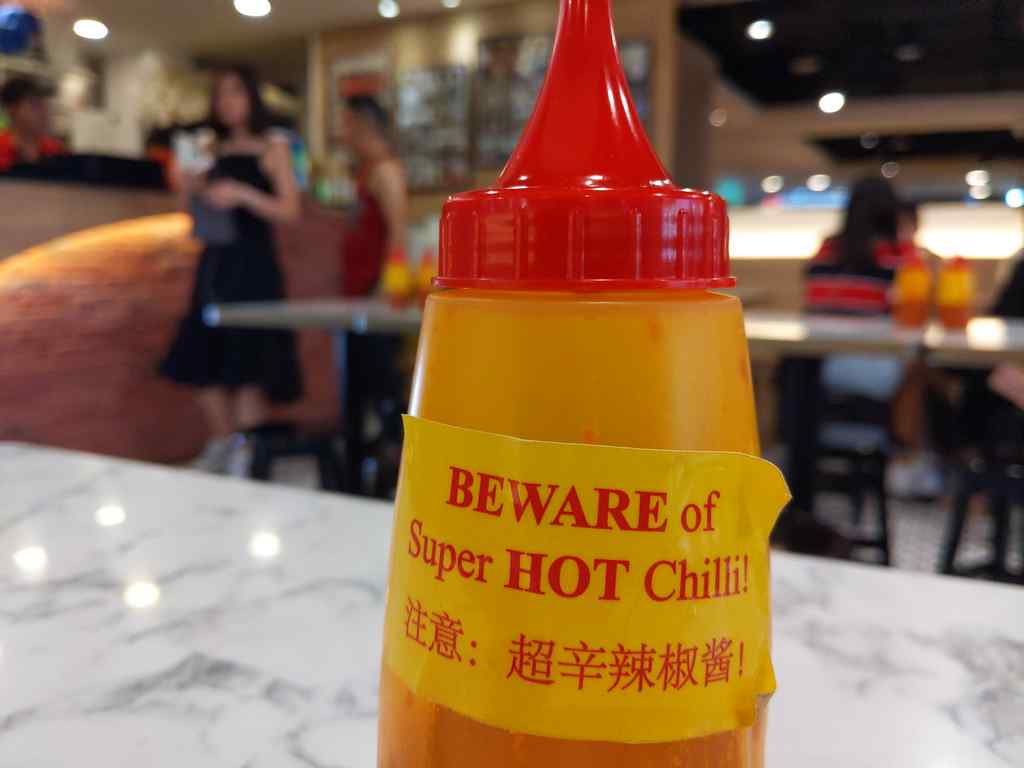 Moving on, just like fishball noodles, the soup variants are the much healthier choice, but pale in taste compared to the dry variants. Also, the dry noodles are often tossed in sauce, allowing you to add chilli which allows for a more range of taste. Also, a small bowl of complimentary soup is often provided to make up for the lack of soup. There are no price difference between the soup and dry options.
Fried food options
Moreover, a wanton store is of course incomplete without it choice range of sides. This includes their Fried Wantan $3.50 (small), $5.50 (large) and Fried Ngoh Hiang $6.00.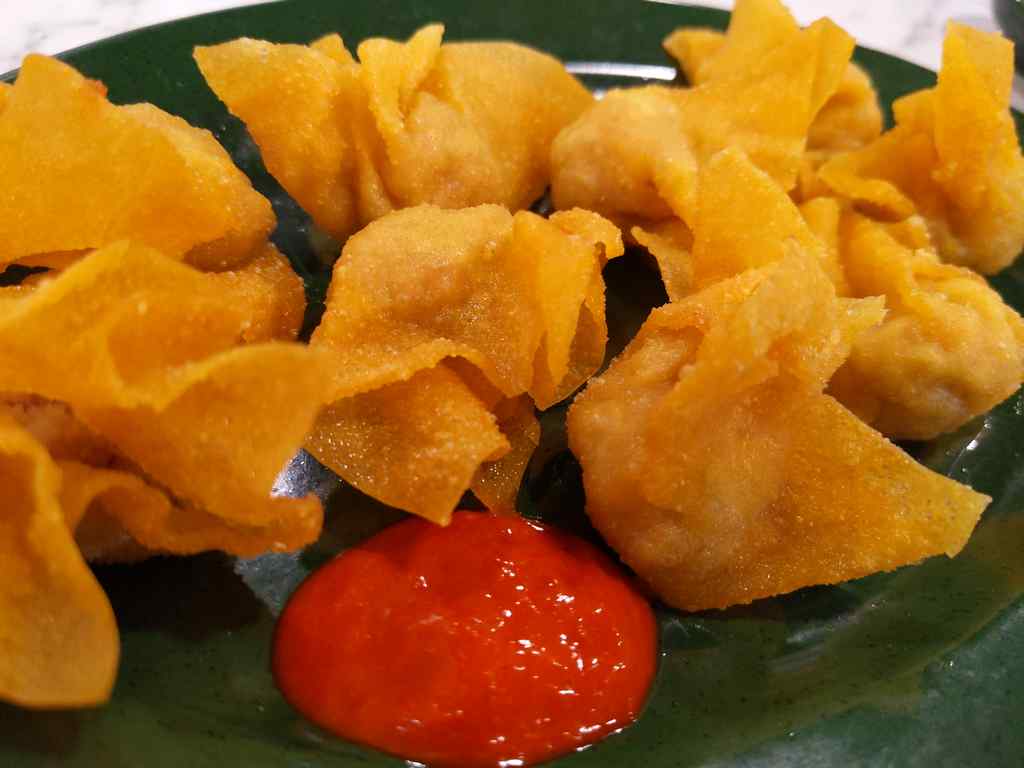 However, I found their wanton really tiny. Each standard dish only has a small number of wanton. Hence, a larger bowl is recommended if you demand more per dish, but the cost does add-up. Their fried wanton is crispy but I find lacks quite the weight due to the lack of fillings.
All in all, I would recommend shortlisting Eng Wantan noodles if you are near one or craving for wanton mee. Credit to them, they had definitely immortalized a hawker favorite and the quality of their dish is great. But I find their offerings not too special as opposed to current traditional Wantan mee stores even in hawker centers today. It is a novelty, but it would be difficult top marks to get so little of what you should get in a staple budget chinese dish. Still, worthy of a try.
Verdict:
Must Go! | Actually pretty Good | Worth Trying | Shortlist Optionally | Should Avoid
Eng Wantan mee Locality Map
Eng Wantan Mee, Tiong Bahru Plaza branch
302 Tiong Bahru Rd,
#B1-140 Tiong Bahru Plaza,
Singapore 168732
Open daily: 10am- 9pm