Let's visit London's largest green spot in the city, London Hyde Park. It is one to spend a chill day out in one of the most happening cities in the world. An exploration we will do.
Notably, the city park situated in the heart of downtown London is a nice green refuge from the buzzing cosmopolitan city. Furthermore, park was established by Henry VIII in 1536. This was when he took the land from Westminster Abbey and purposed it as a green area for a hunting ground. Today, it sits in approximately 140 hectares on prime London city real estate.
Additionally, Hyde park is open all day long and is an open concept park. You enter the park via one of the many gated entrances. Though the gates are more symbolic than a barrier.
Getting to Hyde park
Furthermore, Hyde Park is well served by public tube underground transportation. Additionally, being a sizeable green area, the park is served by a number underground stations like Baywater and Noting hill gate Station on the north west entrances.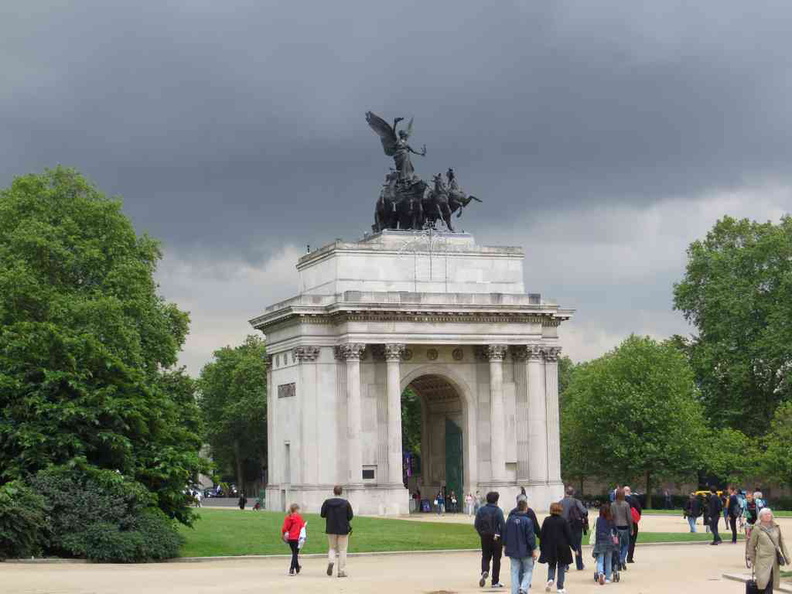 Also, Marble Arch tube station and Oxford Street are alternatives if you can coming in from the North Eastern clumberland gate from the Oxford Street shopping alley.
Hyde Park Green spaces
The park has it green spaces linked by a number of long flat paved roads comprising of concrete and asphalt. Also, the park is relatively flat, with minimal incline and gradients. Also, it is popular with runners joggers, families and dog walkers.
Furthermore, the Serpentine lake is the main water body in Hyde Park. The lake is home to a number of boathouses where you can rent boats and paddle swan boats by the hour. Also, there are also a number of broadside cafes which you can grab a coffee and pastry while enjoying the shining lake views.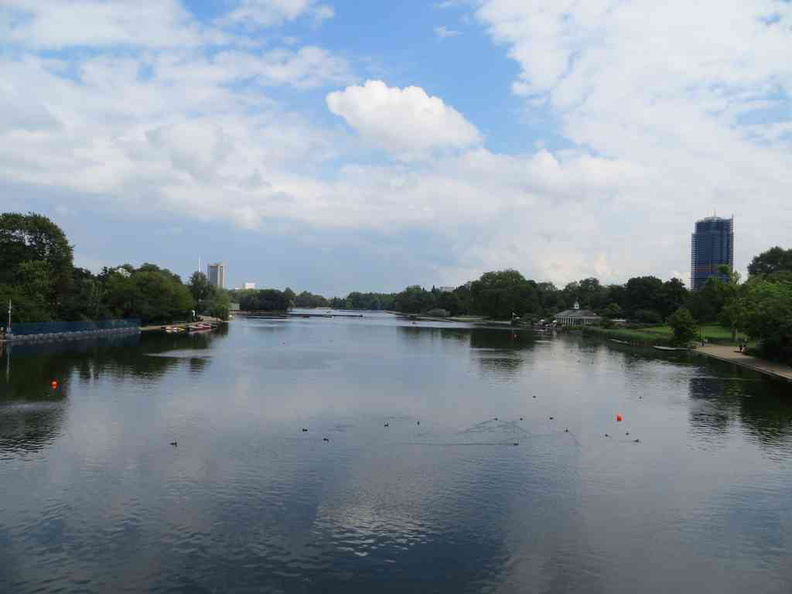 You could have go at feeding the resident white swans here in Hyde park. You cna find them on the greens with migrating mandarin ducks or, most of the time in the lake. The swans can get aggressive when provoked. Interestingly, it is an untold fact that all the swans here are property and belong to the Queen of England.
Also, a walk around the park takes about over and hour tops. It allows you to take a breather of fresh air away from the buzzing traffic and underground subways.
Moreover, the park is a popular spot for events, art galleries and art exhibition. During my visits it is not uncommon to see artists painting the various green landscape as well as art displays showcasing their works. Speaking of Serpentine lake, the Serpentine gallery is one such art gallery. You can find roaming art displays here in this little hut. Entry is free.
Festive event grounds
Additionally, Performances and live music are mainstay events happening daily in Hyde Park. Also, it is not uncommon to see a packed band schedule with artist performing for park goers in the park lawns.
Additionally, the park is also home to two large fairground greens. Namely the Kensington gardens and the Hyde park parade square. Also, parade ground popular with fairs. Notable large events which happens on the green spaces here annually include the Winter wonderland and Christmas market.
With the latter being a crowd favorite with Christmas food markets, ice skating and traveling European amusement rides. In the summer months, the spot is popular with locals for picnics and a spot to soak up the summer sun during the summer solstice.
Moving south bound will bring you to the Albert Memorial at the park's South lawn area. You can also check out the Royal Albert Hall beyond across the road too.
Things out of Hyde park
Moreover, when you are done for the day in Hyde Park, the park is situated near several notable attractions in the city. Notably, Hyde Park is also situated within a kilometer to its sister park, Regent park. Also, it is a short kilometer walk away from the Wallace collection museum and Buckingham palace.
Also, if you are a shopping buff, there is Oxford shopping street located on the North Eastern cumberland entrance by Marble Arch. You can find several shopping bargains at Oxford Street, and cheaper than everyday shop price those offered in London high street. Do check for off season sales too.
All in all, London itself is a city ozzing with history and culture. Hyde Park is a good city greenspace and retreat during your adventures in cosmopolitan London, and possibly and adventure itself.