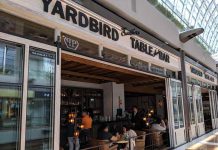 The Yardbird is a casual high-end restaurant bar serving American Southern food. Physically, it is located on the basement floor of Marina Bay Sands Shoppes. Notably, the restaurant prides itself in offering farm-fresh ingredients,...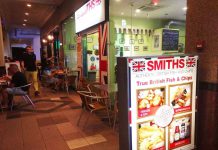 Fancy sizable Fish and Chip portions with a British flair? I found a pretty nice Fish and Chips restaurant (Smiths) situated along Bukit Timah road on the first floor of Balmoral Plaza. It is...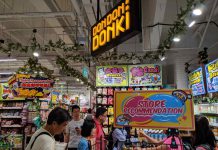 Don Don Donki is on a roll in their Singapore country expansion. Since their first branch debut 2 years ago at Orchard Gateway basement, Don Don Donki Square 2 is their 4th outlet here...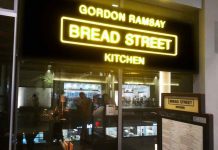 Gordon Ramsay Bread Street Kitchen at Marina Bay Sands is a high-end dining restaurant brought to you by the celebrity chef. This celebrity outlet is located at Marina Bay Sands Shops. Also, it is...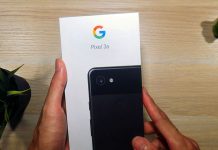 What's in the box of a Google Pixel 3a? Today we're going to check it out with an unboxing of the new Google pixel 3a. Let's check it out in the video below: A Look...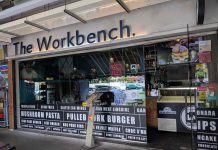 The workbench is a cafe restaurant serving ice cream and full meals at Ang Mo Kio. It is a small void deck restaurant which had been opened for a couple of years tucked in...
Razer, the leading peripherals and global lifestyle brand for gamers, announced a new partnership with e-sports professional gaming team Evil Geniuses. You might know them from their triple-headed snake trademark found on gaming accessories,...
Update: Matebook 13 and X Pro may not be coming to Singapore Following the US blacklist of Huawei with US technology companies, the release of the Matebook 13 and X Pro in Singapore on May...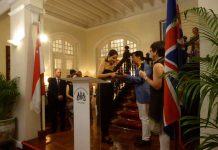 Fruitfulness of Forgetting is an art exhibition featuring works of art from British artist Chloë Manasseh. The event closing reception was held at the Eden Hall along Nassim Road in Singapore. The bungalow is located...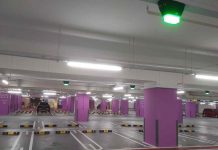 A quirky new feature in the Changi Jewel basement carpark is their new "find my car" system. Called the Video-based Parking Guidance System (VPGS), it is a rather ingenious fully automated camera-based car-finder system....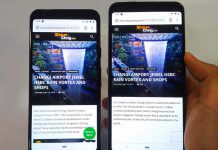 With the Google IO over, one of the new exciting announcements would be new phones on the pixel line. Instead of the new Pixel 4 phones, Google had released the Pixel 3a and 3a...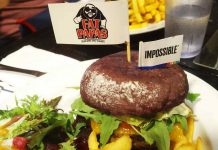 The meatless burger craze or what most like to call the latest "faux-tein" craze and all ablaze globally now. We had heard of Beyond Foods, known to produce staples such as even steaks and...
Dumbledore's office Dumbledore office is one of the few highlights and one of the better exhibits on display at this early stage of the studio...
To this date, the Great Eastern Women's run is one of the key running staple events of Singapore's annual running calendar. Whether it is...