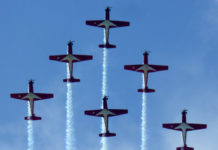 No airshow is complete without their trademarked Aerial air display. The dynamic air display is brought to you by a rather cosmopolitan crew from...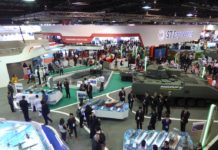 It is time of the year where Singapore will host the Biennial Singapore Airshow. It touts itself as Asia's largest aerospace and defense event....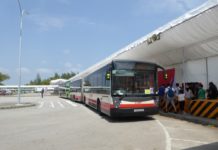 2018 is the year again for the Singapore Biennial Singapore Airshow. It is Asia's largest aerospace and defense event, seeing a broad range of...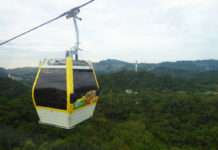 Maokong is a quaint little hilly village located at the top of an evergreen mountain overlooking the city of Taipei. The highland spot is...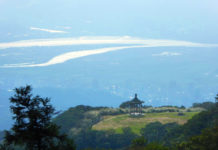 Yang Ming Shan is one of the few scenic and nature sites located with a short travel away from the city of Taipei. It...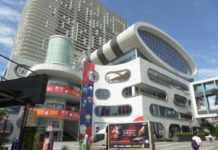 Taiwan is the home of global electronics, or at least most of them call home here before being shipped to all parts of the...
Following on the Aboriginal villages of the theme park, we come to the southern end of the Formosan Aboriginal Culture Village Amusement Isle. This...
Formosan Aboriginal Culture Village is a massive theme park located in the highland hills of Nantou Taiwan near the Ita Thao region of Sun...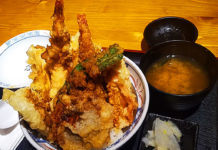 Tucked on the third floor in Changi Airport Terminal 2 (T2) is the Japanese SORA Gourmet Food Hall. It is tad synonymous to the...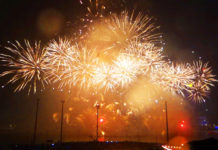 I was at the Marina Bay "the float" on new year's eve to catch the countdown party at the floating platform, as well as...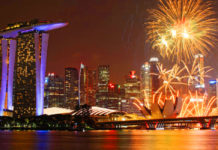 Howdy! It is time of the year again where we look back and reflect on the year 2017 to pass. As we welcome 2018,...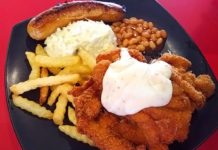 Wow Wow West ABC Market Western food store is an independent western cuisine hawker store serving an assortment of grilled and fried dishes. They...
23th Dec Saturday - It bag packing time and we are heading to Brastagi! We were told to split our bags into 2 sets,...
2XU is returning in early 2018 with their compression run. The 2018 run will be held at the F1 Pit Building on the Sunday,...
Cedar Point, the name synonymous with almost any theme park goer or thriller seeker around...
The Attraction Tour (spoilers ahead) Moving on with the studio tour, you are generally allowed entry...
Sea World is one of the classic and oldest theme parks in the Gold coast....
This post covers my day trip to the Universal Studios Florida. The "studios" portion of...
Wet and wild is one of the premiere and pioneering water theme parks in Gold...