Fort Canning center Kaideoscope in clay is a temporary exhibition located at the third floor (Gallery@L3) of in the north wing of the Fort Canning center building in Singapore. It is one on history with a journey through a display of ancient artefacts dating up to 5000 years ago. Let's take a visit at the exhibition which runs till early next year.
Furthermore, the Kaideoscope in clay galleries is located on the second floor of the Fort Canning center. You can access the gallery straight via the front lobby stairwell or from the third-floor exit. This is following from the Fort Canning main exhibition which starts off from the ground floor.
A walk through pottery history
The gallery showcases a selection of clay figures, poetry and China, curated from several of Chinese historical dynasties. Moreover, humans as a species displayed great craftsmanship following discovery of clay and fire craft skills 20,000 years ago. The Chinese during the 206 BCE Han dynasty made receptacles from glazed and unglazed pottery sculptures of figures, animals and architectural models. Back then, these were reflected the belied at time which accompanies their owners into the afterlife.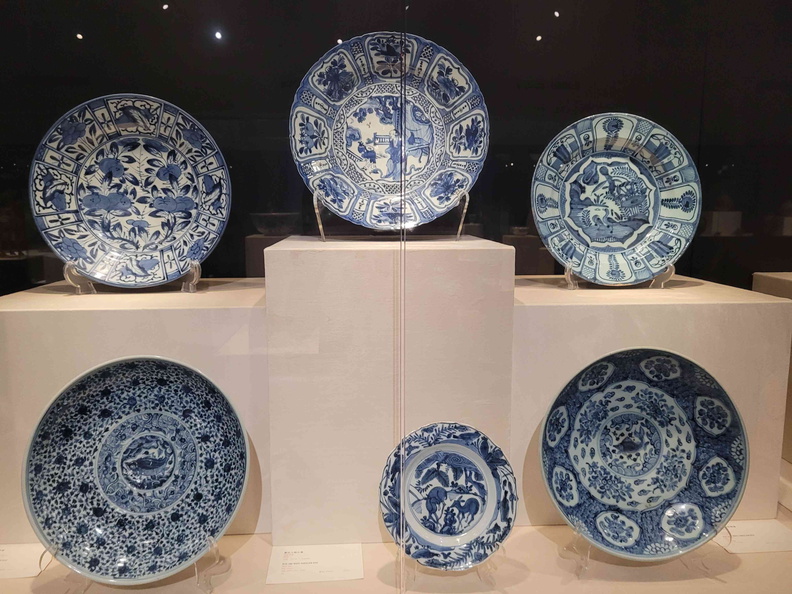 On display here are over 140 pieces of Chinese ceramics items. The gallery are loaded with items they are placed behind encasing glass, with some belonging to the alumni members of the Nanyang Academy of Fine Arts (NAFA). Also, the exhibition was organised by the Society for Chinese Ceramics Studies (SCCS).
Additionally, there are also items from the Tang Dynasty periods from 618 to 907. This era saw the introduction of multi coloured glazes, going up to three colours per pot. The pots are typically painted in bright colours. Also, it is a time where ceramic production was carried on a large scale. This was via serialised production and even for trade and export too.
The ensuring periods of the five dynasties, Song, Liao and Jin led up to the Yuan Dynasties period from 1271 to 1368. This era brought about rise of blue and white ceramics. Also, this is where Jingdezhen established ceramic production going into the following Ming and Qing dynasties. Interesting items on display includes some peculiar exhibits include a spits tool, and figures of animals such as horses and livestock.
A two part exhibition
In-addition, the gallery is easy to navigate clad in shades of black with black carpets. Also, the exhibition hall grounds is not a large one but is well laid out with a good mix of display items. On hindside, it does looks like a mini gallery curation of the Asian civilization displays of Asian and Chinese poetry from China.
Wrapping, the SCCS is organising a 12-lecture course on "A History of Chinese Ceramics", held in conjunction with the exhibition. A first for SCCS at this scale. Notably, this clay exhibition comprises of two parts. Firstly, with this one current on till Feb 2023, and a second following exhibition titled "Kaleidoscope in Clay part II". Also, the following one carries on and focuses on Song and Yuan Ceramics and will run from 24 Feb to 30 June in 2023.
All in all, you are good for the galleries for 30 mins and under an hour. This if you go through each item on display in detail. There is a lot of detail on the Glazes and Forms if you look into it at jugs, ceramic and pottery. These dates from the Tang, Han and Qing dynasties dating through 5,000 years of Chinese Ceramics.
It is definitely one to catch when you are at the concurrent Fort Canning Heritage gallery. The full exhibition will open from 7 October 2022 to 10 February 2023. The exhibition is open to public, admission is free.