Berlin is a German city is overflowing with history, monuments and arts culture. It is a buzzing city with much to see, explore and shop at every corner. Berlin is a city with a different kind of past history, shrouded in war and destruction. We get to visit solemn places like Hitler's SS HQ, Concentration camps, great museums and city shopping in one of the most affordable European cities. Let's check out the city!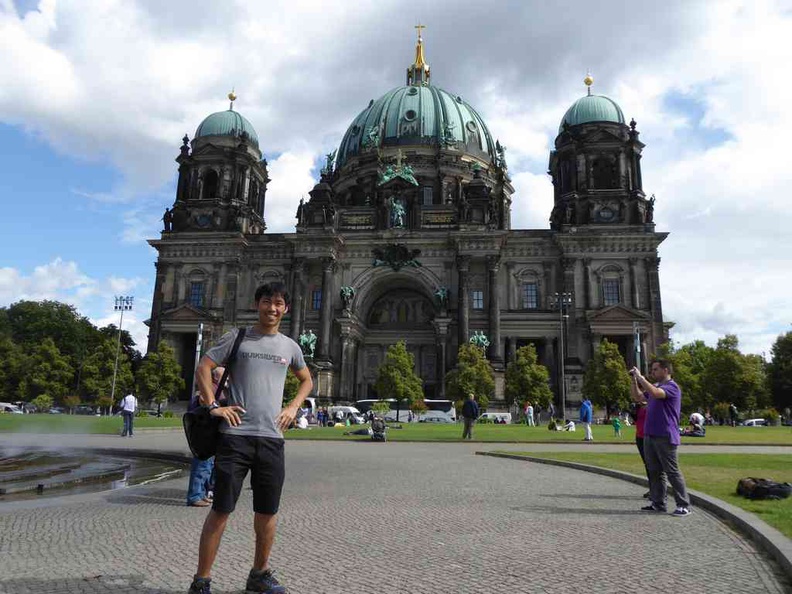 History and Monuments of Berlin
First, let's start on the history aspects of the German city. Berlin is an administrative city and the central point of several historical points in Human history. Also, the most controversial events being Germany's involvement of World War Two (WW2) and the fall of the Berlin wall.
Furthermore, infrastructure you see in Berlin is mostly new. Also, most are at most 50 years as the city was completely flatted by allied aerial bombing during WW2.
Moreover, the Brandenburg Gate is the city's most iconic structure. It is a restored 18th-century gate & landmark with 12 Doric columns topped by a classical goddess statue. Also, the gate used to have vehicle traffic running through it. Today, it is open to foot traffic.
Leading from the gate is the Victory Column, a 67m-high gilded column. It commemorates the Prussian victory in the Second Schleswig War. Additionally, Monuments and memorials dot throughout the whole city. Also, it reminds of the present of the war crimes committed and lessons learnt never to happen again.
360 degree Panorama of Brandenburg Gate
Furthermore, the Brandenburg Gate (Brandenburger Tor) Pariser Platz is a popular spot for groups and walking tours gathering. Also, I would strongly recommend the Sandemans walking tours conducted by volunteers. Interestingly, there is also a Starbucks coffee store beside the gate for good measure.
360 degree Panorama of Tiergarten City Park and Brandenburg Gate.
Moreover, not too far off the Brandenburg Gate is the Memorial to the Murdered Jews. Also, it is also known as the Holocaust Memorial. The memorial is relatively new, being completed on December 2004.
Additionally, the vast memorial grounds comprises of several tall black rectangular cubes designed by architect Peter Eisenman and engineer Buro Happold. Also, in a nearby and inconspicuous residential neighborhood and playground in Gertrud-Kolmar-Str is the site of Hilter's WW2 Bunker and final command centre.
Berlin Wall and Checkpoint Charlie
Moreover, the Berlin Wall is a notable post WW2 historical (Cold war) event which split the city between East Berlin's Communist Party and West-controlled West Berlin till the city reunification on November 1989.
Additionally, the Berlin Wall Memorial and Topography of Terror/Gestapdo museum (HQ of Gestapo & SS) sits on the historic site with much of the Berlin wall preserved running from Bernauer Strasse to this stretch.
Also, the museum is tucked inconspicuously and blended into an administrative building. The large open compound which the museum sits on covers stories of a divided city, human loses, espionage and the victims of communist tyranny told through the various galleries.
Additionally, the wall is instantly recognisable by the graffiti patterns on one side of the wall. Interestingly, parts of the Berlin wall are removed and displayed in Museums around the world, like the Newseum in Washington DC. Also, you can purchase a small souvenir piece of the Berlin wall from various giftshops all around town. They do also come in magnets or keychains.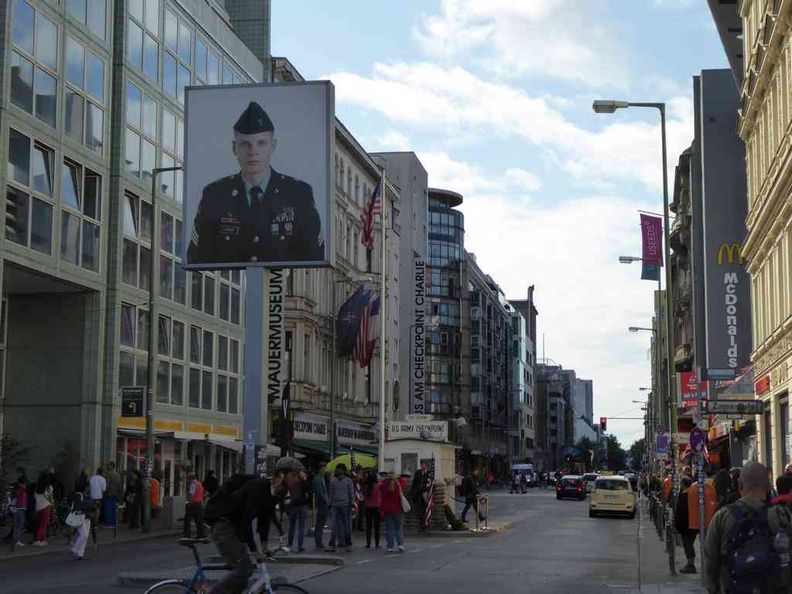 Moreover, related to the Berlin wall is the American Checkpoint Charlie. Today, the preserved checkpoint which operated from 1947–1991 is left in its old former glory as more of a tourist museum attraction (€12.50 per entry) with staff dressed in era-accurate uniforms. You are also good for just photos on this iconic street.
Berlin City Shopping and Transport
Beyond the solemnness, Berlin is a buzzing city, especially in the city center. Also, Berlin is one of the most affordable European cities to shop and dine. Also, I would put shopping in Berlin ahead of even the City of London for value.
Orientating yourself to the city. If you are coming from Scandinavian counties like Helsinki, Norway or Switzerland, Berlin is relatively more affordable city with average food and shopping prices a third of Scandinavia. Also, it does allows you to stretch your dollar more.
Furthermore, a great meeting and shopping spot would be Potsdamer Platz and Alexander Platz public squares. Also, Alexendra Platz is home to a number of shopping street. Notable find here includes a Primark for bargain fast retail clothing, and an impressively huge Saturn electronics store for all your digital leisure needs.
360 Panorama of Berlin City Alexendra platz
Additionally, if you are a hobbyist, nice finds are small independent hobby shops scattered about the city. Also, they typically sell vehicle, military, construction plastic model kits, and model train sets which are a popular item here as well.
Moreover, off Potsdamer Platz is Gendarmenmarkt square in Berlin and the site of an architectural ensemble including the Berlin concert hall and a collection of French and German Churches. Also, the public square is lined with impressive architecture, hosting an annual markets during summer and during Christmas with an ice rink in December.
360 degree Panorama of Gendarmenmarkt square
Additionally, notable church at the Gendarmenmarkt square would be the  Neue Kirche New Church, it was completed on April 1708, and was rebuilt from 1977 to 1988, restoring it after it was almost destroyed in WW2.
Getting Around Berlin
Additionally getting around Berlin is a breeze using city public transport. The city has an excellent metro network known as the urban rail (S-Bahn) and metro (U-Bahn). The U-Bahn, known as the Untergrundbahn (underground railway) are the city's conventional rapid transit systems that run mostly underground. Also, the S-Bahn or Stadtschnellbahn (city rapid railway) are commuter rail services, that run underground in the city center.
Moreover, I feel, attractions in the city is explored using public transport and foot. That's where you can really feel the soul of Berlin city. It allows you to meet people from all over the world, while keeping travel costs really low. On top of that, local buses compliment the rail service. Also, the buses are clean modern and huge double decker buses which plys the city and also allows you to visit more remote areas on the outskirts of the city not served by the train network, Like the Sachsenhausen concentration camp in Oranienburg, Germany.
Also, Berlin city is well connected to local main European transport rail hubs and the airport. You can take an easy Airport transfers (Service S9 and S45. S9) to station Ostkreuz and change to S-Bahn lines S3, S5, S7 or S75 to Berlin Ostbahnhof central station. Alternatively, you can also take the direct RE7 and RB14 Airport Express train service.
Berlin City museums and museum island
Moreover, Berlin is also home to a number of world-class museums, notably the German Technology museum at Trebbiner Street. Also, it showcases German technology at its best. Notably, German engineering and technologies are arguably one of the best in the world. So if this floats your boat are just a fan of engineering, it is a must-visit.
Museum island pano
Furthermore, if this fancies you, I would recommend visiting the German Museum of Technology. Museum tickets costs and affordable €6 per adult. Also, entry is typically combined with free tickets with Berlin Museum of Natural History (Museum für Naturkunde).
Additionally, if Art museums and Roman sculptures are your fancy, the Berlin Museum Island is home to the Pergamon Museum, Bode Museum and Altes Museum. Also, the Berlin Cathedral resides here too. Lastly, towering nearby from Museum island is the Fernsehturm Berlin (TV Tower). Also, the Berliner Fernsehturm tower offers an observation deck allowing you to catch panoramic views of the city.
Berlin City zoo
Furthermore, the Berlin zoo is a city zoo and green space great to spend a day out. Entry to the Berlin Zoo cost €13 per adult for a day entry ticket. There is enough sights to spend a an afternoon here.
Moreover, on top of zoo animal staples like elephants, giraffes and rhinos (the African big five). Also, you can find a huge range of European animals including European otters and white arctic wolves.
Additionally, the zoo also has a pretty nice theming with modern buildings and facilities good for families and an educational day out.
Also, the zoo is located 3km from the city center near industrial district and is conveniently accessible via U and S-Bahns to the Berlin Zoologischer Garten railway station.
Berlin Green spaces
Wrapping up, the city is also home to a number of green spaces like the Reichstag Building and gardens, Charlottenburg palace, and the Grunewald forest on the western side which you can do as days trips from the city center.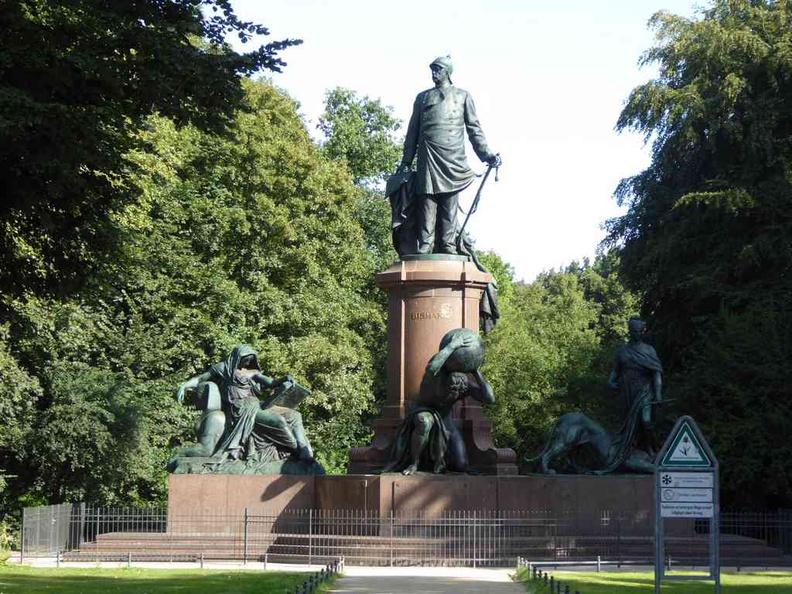 Moreover, the Grober Tiergarten Berlin where the Victory Column resides is an inner city park with bridges, paths and several statues and monuments connecting the it to Brandenburg Gate. The park is one of the large green spaces with statues to explore at each corner.
Additionally, wrapping up in the city is the Berlin Palace which can visit. The former Royal Palace was originally built in the 15th century, this stately royal & imperial palace offers exhibits & tours within. Also, the Humboldt Forum, a museum which resides in the palace grounds hosts the Ethnological Museum of Berlin and the Museum of Asian Art.
Berlin City Olympic stadium (Olympiastadion)
Additionally, do give the Berlin Olympic stadium (Olympiastadion stadium) a visit too. It is situated on the outskirts of the Berlin city served by the U Olympia-Stadion U-bahn trains. Also, for an €8 per adult entrance fee, you can enter the stadium, walk and explore the various interiors, have a seat on the benches in the massive Olympiastadion stadium.
All in all, thanks for joining me on my journeys exploring Berlin through historical monuments sites, and world-class museums. You are good to check out Berlin city, Germany for about 3 days and 3 nights. Whether, its soaking up the atmosphere at Brandenburg Gate, Alexendra Platz and Potsdamer Platz public squares or visiting of Berlin Sights and monuments in town. Definitely a German European city to city in its own right, a melting pot of culture, rich history and natural beauty.