Simple Burgers is a relatively new player in the gourmet burger scene serving affordable made-to-order burgers. They have branches in Serangoon MyVillage mall as well as Suntec city. Notably they are operated by the iSteaks western chain group. Hence, it is not uncommon to find an iSteaks beside a simple burgers outlet.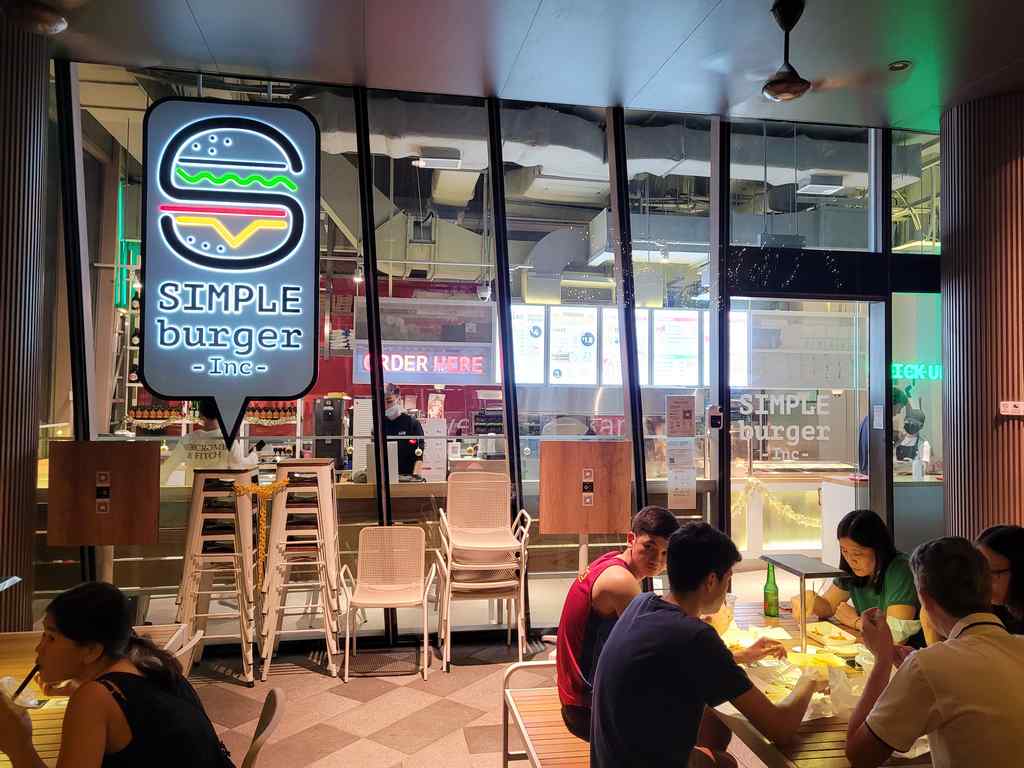 Moreover, thier menu selections are simple. I would call it largely sitting in a market segment between premium and vanilla burger options. You have a choice of three beef (cheese) burger options, and a myriad of regular staples at $7 a burger such as pork, chicken and fish burger patty options.
Moo, oink, cluck
Here, premium choices include Double bacon and cheese $18, as well as their Natural Beef Snr burger ($13). Their basic natural beef burger, which is like a premium cheeseburger in a sense, sets you back $9, just for the burger itself.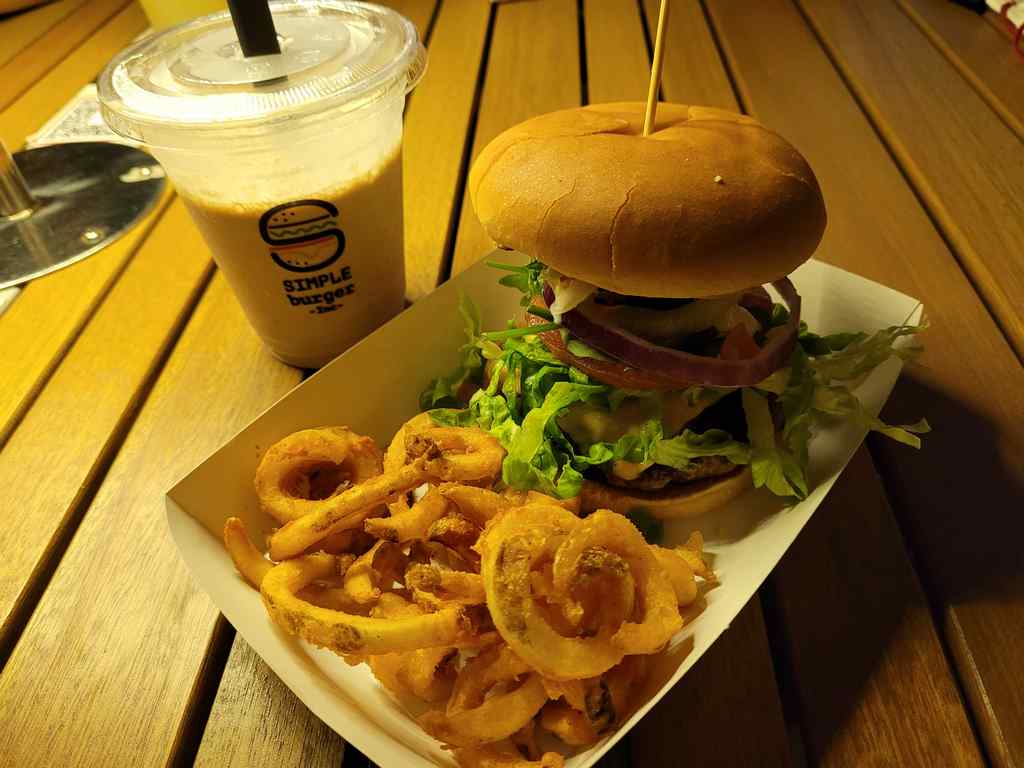 Furthermore, I particularly like Simple burgers market segmentation of their menu. A basic set meal from the $7 burger range with fries sets you back minimally $11 tops without any additional condiment or drinks top upgrades from the basic. Hence, this puts simple burgers in the affordable price point to that of other burger joints, such as Ordinary burgers, Fat burgers and Wolf burgers.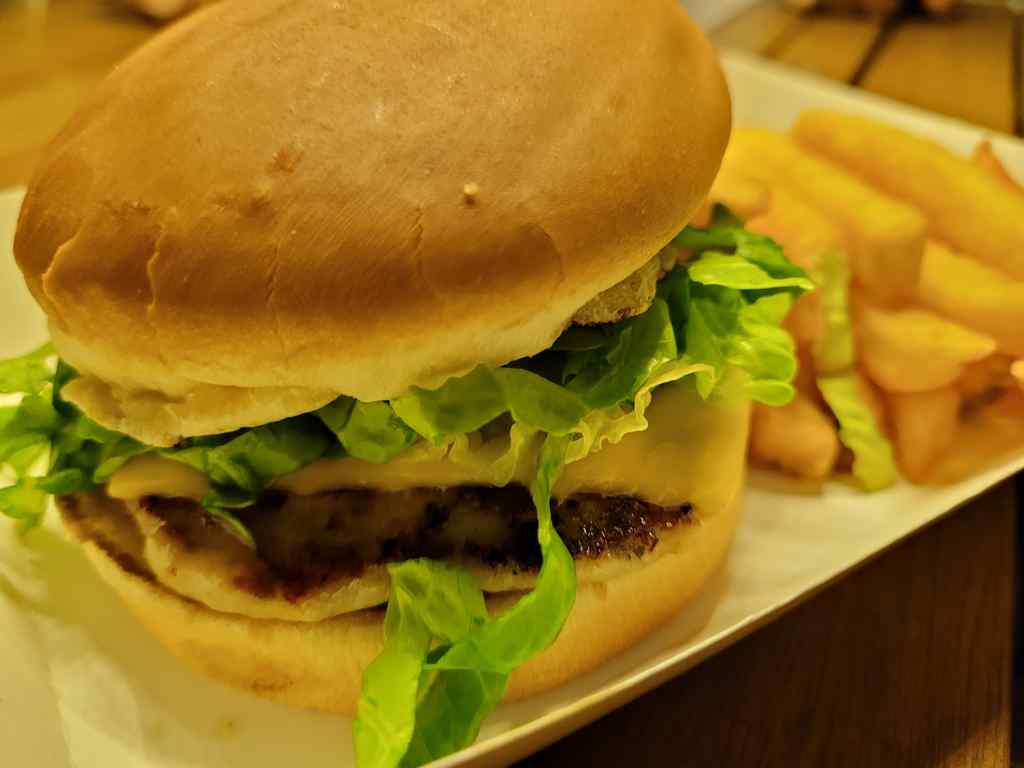 Having said that, their premium selections costs upwards of $20 a meal, putting the price point in the likes of Fat boys or Hans im gluck at Vivocity, especially if you pair your meal with a fries or a milkshake upgrade add-on. Interestingly, on the other end of the spectrum, their vegetarian burgers are strangely the cheapest at $5 a pop.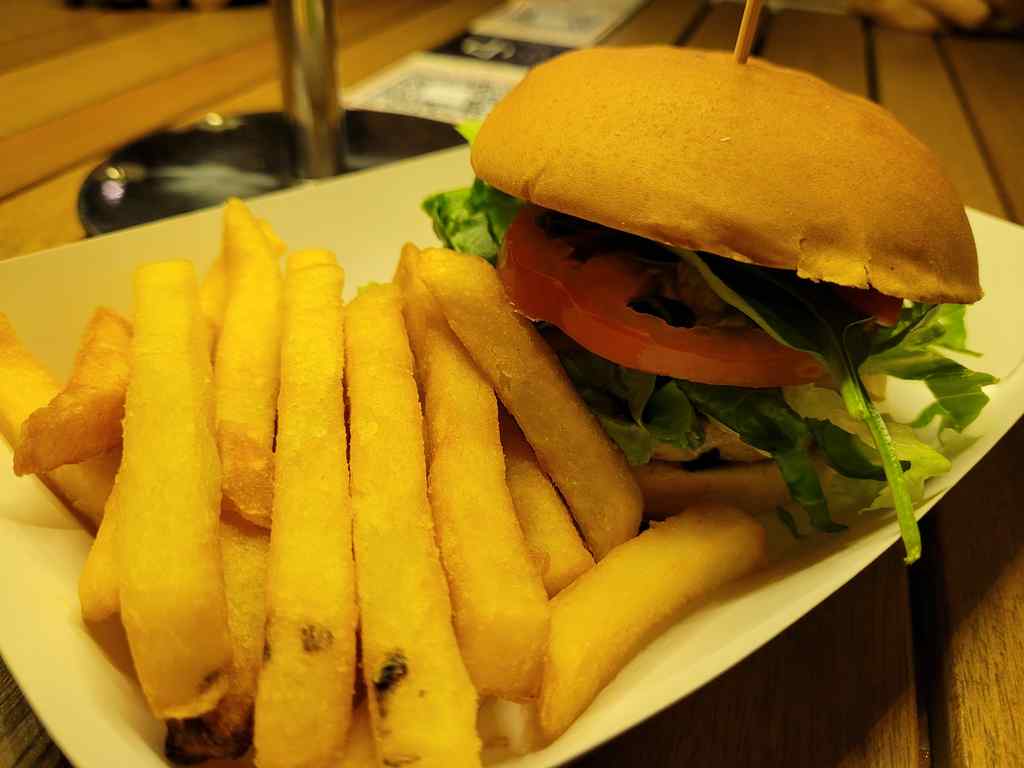 Additionally, your meal as a set at $1.50 extra comes with a fries and a standard lemon drink. You have the option to upgrade to a milkshake for a payable extra ($4.50 tops). Their milkshakes are not too bad, but not as thick as I expected them to be. Also, they are served in rather small cups of one size.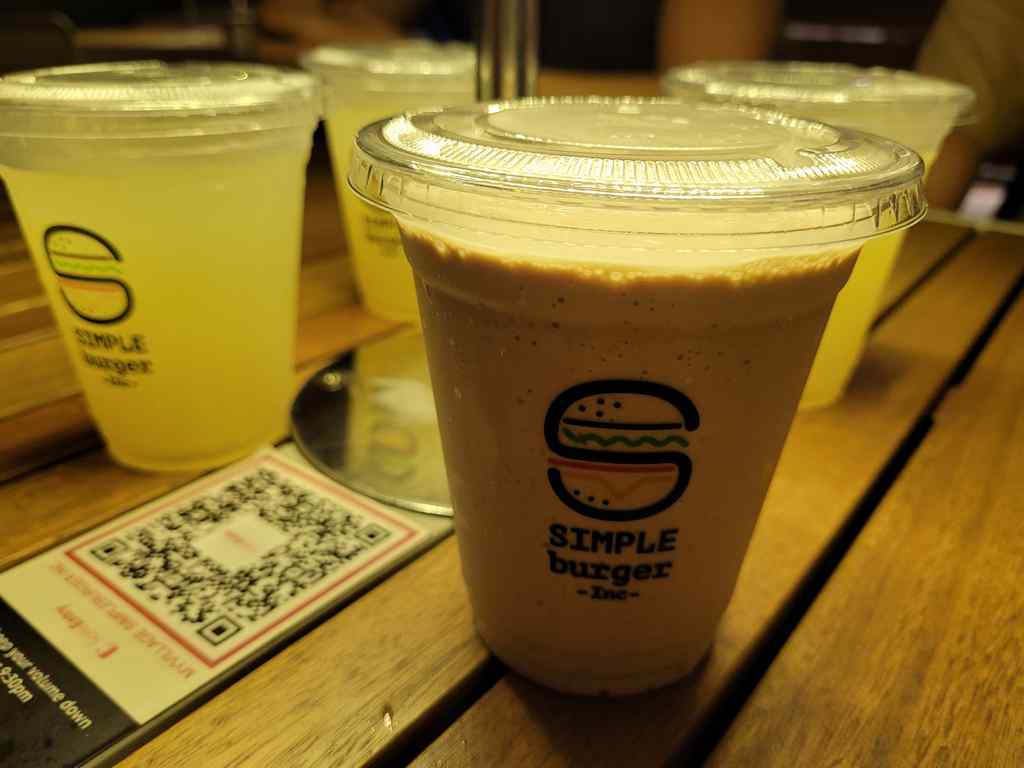 Also simple in taste
Moreover, their burgers simply put are tad bland. I found they are more sandwich masquerading or assembled as a burger. It is more "sub" as in subway sandwiches with the ability to pick and choose your vegetables. Or course, if you could going for all of them, including olives is tad a no-brainer. Also, you get melted cheese fused into your beef patties. The rest of it depends on how you had configured your burger when ordering.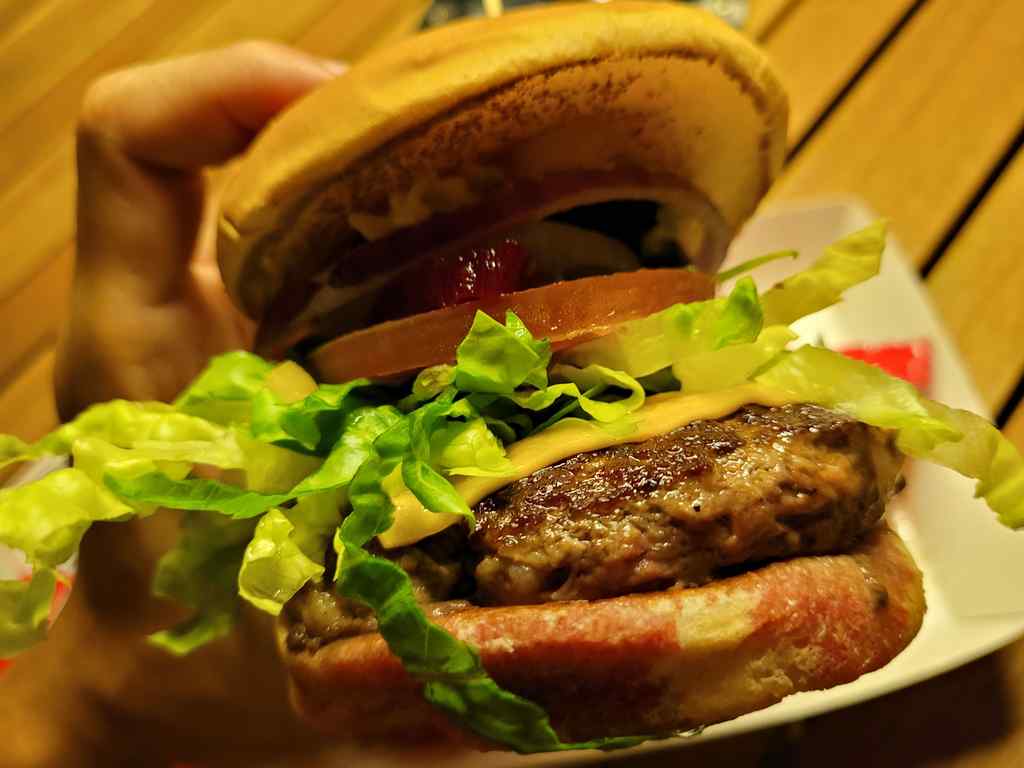 Burgers ought to be better if they come with more sauce. Their burger are quite tasteless, lest when loaded with vegetable toppings and served with additional sachets of chili sauce for your fries, or for your burgers if you so wish. Moreover, with all the toppings, your burgers do exhibit quite tad of a subway sandwich syndrome. It is loaded and overflowing with generous servings of vegetables.
Quick burgers
Additionally, your burgers are made to order and comes out pretty quickly. 4 burgers in my visit took about 15 minutes to be served with our drinks coming out first.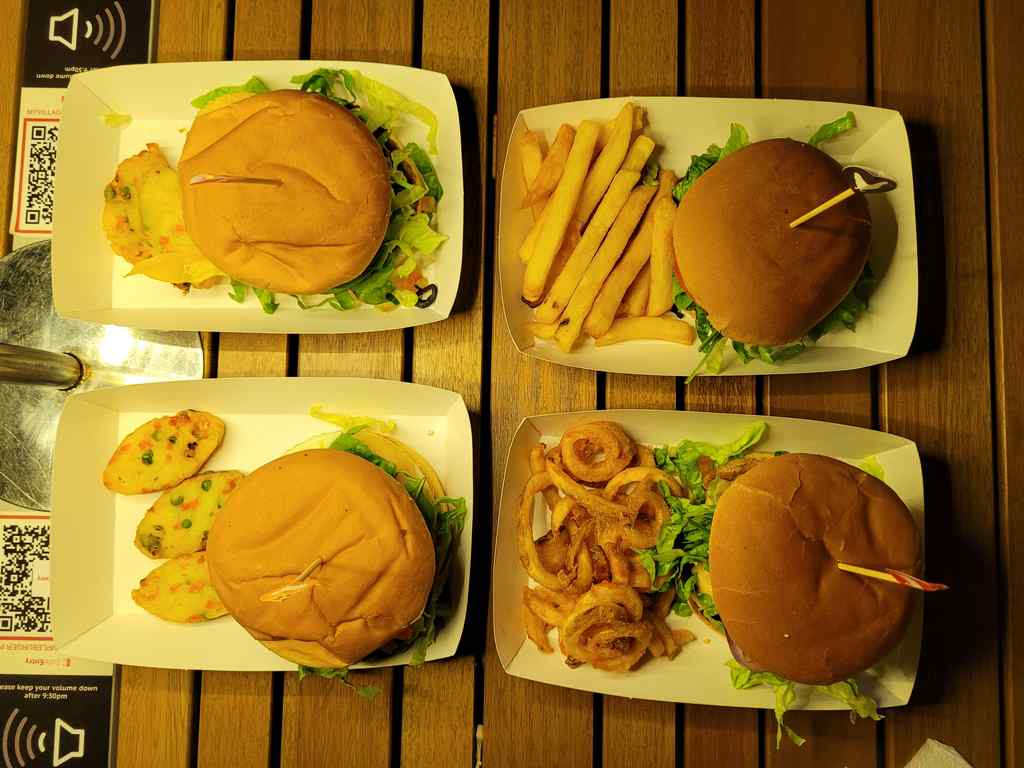 Additionally, a thing worth mentioning is that during the Covid-19 circuit breaker period, you order your meal via a QR code unique to your table. Here, you can check out on the spot using various payment means, like Visa Paywave.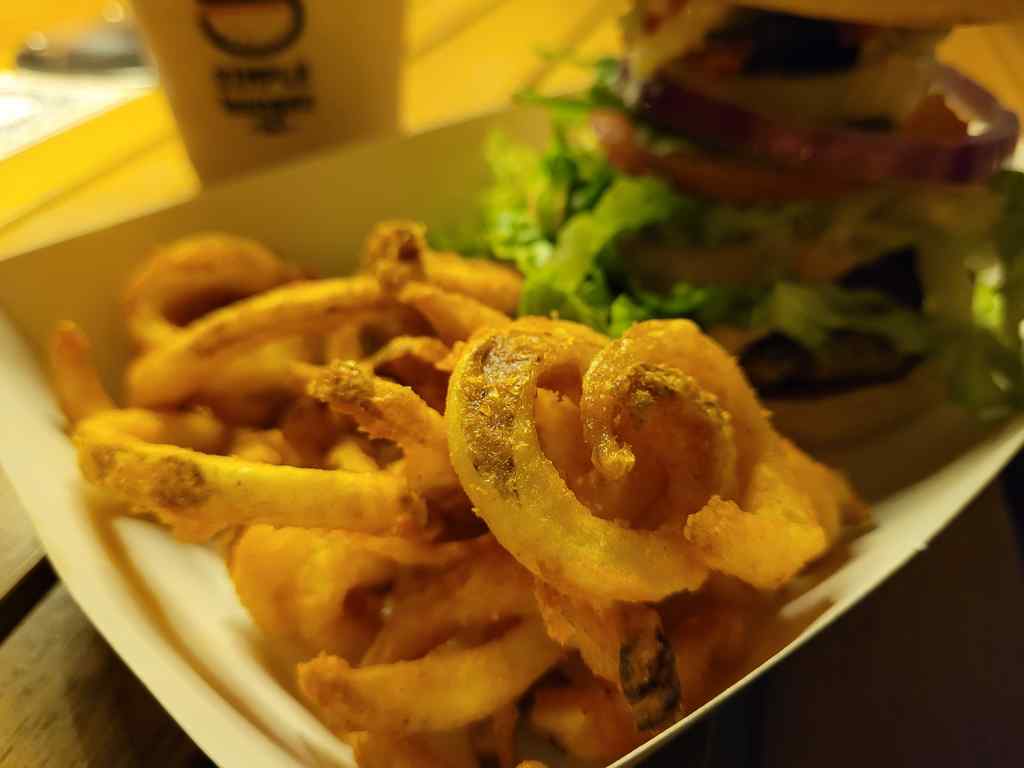 However, I found their burgers are tad dry, and has a very light dressing of sauce. Notably, the only sauces available are regular ketchup or chili sauce which is meant to go with your fries sides. Speaking of sides, I would recommend you to stick to their regular or curly fries, which is more hearty than the rosti.
Furthermore, you can top up your burger to go with a drink and a side of fries for $4 addition. This can save you about a dollar tops to purchasing them separately. Also, their milkshakes are not bad though the portions are tad small, but at $3.50 to $4.50 a cup, I am not complaining.
All in all, I would recommend Simple Burgers if you wish to have a quick simple no-frills burger with rather fast service. Their burger prices are not as affordable as I thought it to be. For the small burger sizes, I was expecting it to be cheaper. Still Simple Burgers is a rather good addition in the rather already crowded Singapore gourmet burger segment.
Verdict:
Must Go! | Actually pretty Good | Worth Trying | Shortlist Optionally | Should Avoid
Simple Burgers Locality Map
myVillage shopping center
1 Maju Ave, #B1-21/22 MyVillage,
Singapore 556679
Daily Opening Hours: 10am–10pm