Human x Nature: Environmental Histories of Singapore is a new nature documentation exhibition held at the National Library Building Singapore. Located in the Bugis district, let's take a glimpse into the historical state and fauna which was once Singapore before the country's rapid urbanisation.
Here, this exhibition explores our relationships with the natural world from cultural understandings and scientific study. Moreover, this ranges from commercial to urban land use, as well as conservation and restoration. Also, the exhibition comprises of 3 main sectors. You enter the exhibit through an introductory passageway which leads into the various sectors.
Furthermore, the sector here is largest focused on plantations in Singapore suited at the center of the gallery. Also, you might remember this gallery space where we last visited the Malay manuscript exhibition a couple of years back.
Botany displays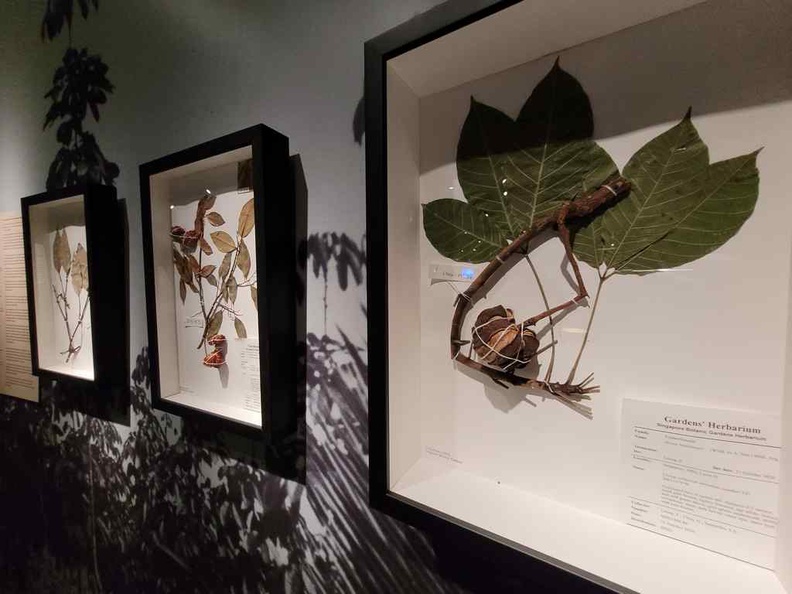 In addition, the exhibition features a dazzling array of natural history books, botanical prints, plantation photographs and maps from the early days of Singapore. Also on display are several historical geographical maps.
Notably, these maps frame the location of early Singapore plantations. It was in the era when land is still used for agriculture on the sleepy fishing island.
Natural environment of yesteryears
Moreover, Human x Nature beckons you to learn about Singapore's natural environment through various books, botany drawings and wildlife records. Additionally, it tells of the stories and way of life of the yesteryears. It brings about the fauna we know and experience today. Also, you can also find evidence of colonialization efforts in greening the country and as well as the initiatives during the Japanese occupation.
Henceforth, what we see in Singapore today is the result of a long history of initiatives state here. This involves knowledge gathering, plantation agriculture and attempts at rehabilitation. Moreover, notably, the collections here are on-loan from the National Library, the Urban Redevelopment Authority, and National Archives. Also, the herbarium here is also on loan from the Lee Kong Chian Natural History Museum and the Singapore Botanic Gardens.
Additionally, you can find early documented drawings of fungi, which would otherwise be difficult to preserved in Singapore's climate. Also, you can also find documentation of Rafflesia, the world's largest flower. In addition, there are also touch points on nutmeg and rubber plantations are agriculture staples of the yesteryear.
Moreover, it is worth noting Singapore in the early days have huge rubber plantations in the  region. Those mentioned in particular are those owned and managed by Lim Nee Soon, which Yishun is named after.
Furthermore, these displays comprise of a mix of in-wall sealed, as well as table top displays. Also, these are all sealed in glass enclosures in a dimly lit environment to reduce UV degradation of the artefacts.
Taxidermy specimens
In addition are small displays of animal specimens native to the South East Asian region. The exhibits also introduce you to Singapore's early natural animal world.
Also told are how they shaped the different ways local, colonial, and migrant communities lived within and transformed the natural landscape and animal habitats we see in Singapore today.
Got Tiger?
Furthermore, the tiger sector greets you with a roar. Here, motion-sensor activated speakers which plays an artificial roar each time you enter this sector. Also, it leads from the plantation gallery into 2nd half of the exhibits. The tiger sector also touches on accounts of tiger attacks in plantations and its witch hunt.
Also, on top of the Tiger sector, you can find some preserved taxidermy specimens of local native animal species. Examples includes otters, monkey, horn bills and even a Malaysian mouse deer.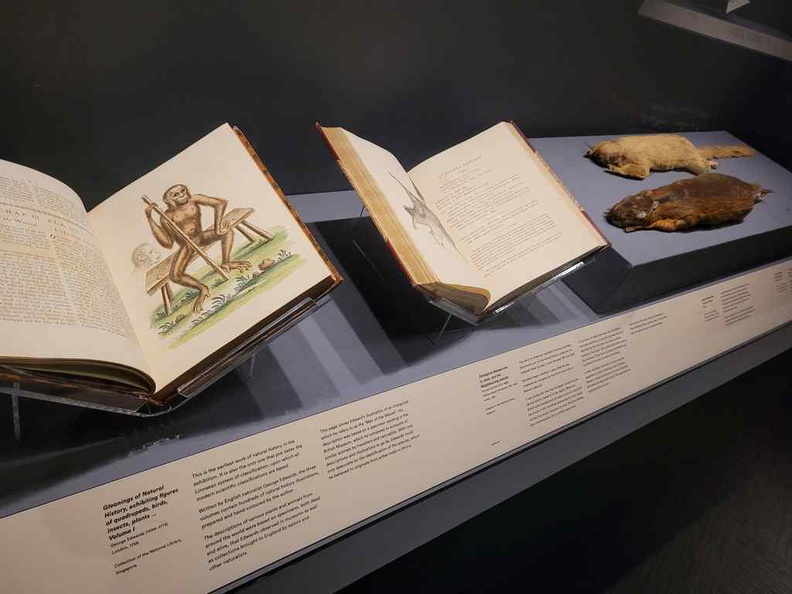 Moreover, these natural history specimens are on-loan from the Lee Kong Chian Natural History Museum. Sadly, much of these animals are sadly, extinct in the natural habitat in Singapore. This is due to the rapid loss of habitat from urbanisation.
One to check out on your spare time
Also, the exhibit is an interactive one too. Here, there are audio-visual elements featuring video, sound clips and a section which you can borrow related NLB books too.
All in all, if you have spare time in the Singapore bugis central district, the exhibition Human x Nature: Environmental Histories of Singapore is a neat way to spend about an hour to learn about Singapore's nature journey. Also on what goes into modelling after our changing natural landscapes.
Also, the exhibition on my visit is largely not crowded and you can explore the displays at your own time. Human x Nature is located on Level 10, Gallery, National Library Building. Wrapping up, the temporary exhibition runs from 9 April to 26 September 2021. It is open daily from 10am- 9pm and is free to all visitors.