Let's explore the world's first open air museum in the Swedish city of Stockholm. It is home to a number of historical buildings showcasing Nordic culture and architecture, as well as a zoo. Located on the island Djurgården in Stockholm, Sweden, Skansen open air museum is one of the residents on this island of museums, the other being the notable Vasa maritime museum as well as a small theme park called Gröna Lund with Zac-Spin roller coasters and a drop tower.
Getting there involves to the trip to the island, which is well-connected via public transport. The island in a nutshell is a family place with open parks and green spaces. Additionally, the entrance to Skansen is unmistakeable, with a grand entrance façade with the attraction name prominently placed.
Historical architecture and culture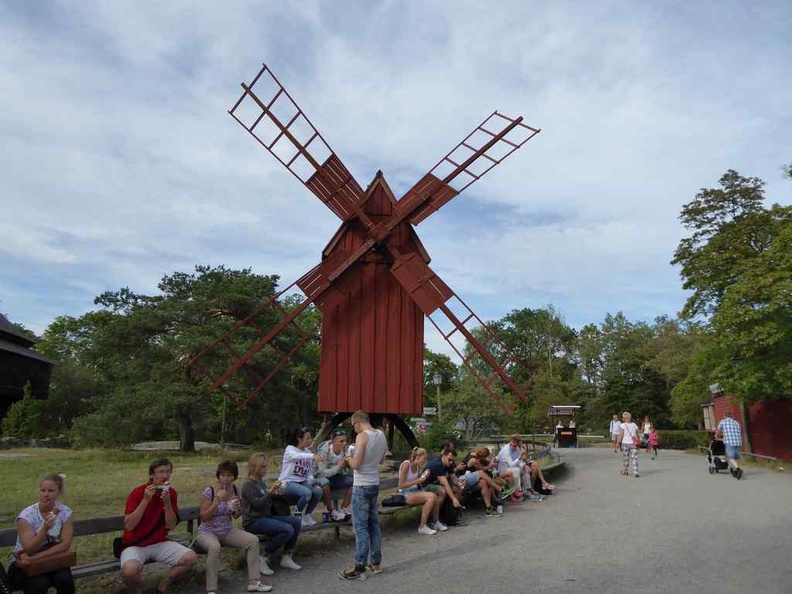 Moreover, throughout the Skansen Littered in the zoo are a number of historical buildings such as the Seglora church. These makes up the bulk of the museum and spans its entire floor area of 75 acres.
They are pretty well themed and integrated into the theme park complex too. Notable ones include a number of wooden tower structures and an observatory. Painstakingly, the houses were shipped piece by piece to the museum, where they were rebuilt to provide a unique picture of traditional Sweden.
Additionally, on bit of history, Skansen was opened in 1891, 11 October by Artur Hazelius. He aims to showcase the way of life in the different parts of Sweden before the industrial ages. Also, notably, this was achieved by curating 150 houses from all over the country.
This includes transplanting houses from neighbouring countries such as Telemark and Norway. It is a remarkable feat it in it's own right and one which gives Skansen it's quirky mix of disparate structures all planted together.
A living and working farm-museum
Also, on my explorations, there are a couple of farms and free-roaming farm animals. Interestingly, you can occasionally hear chickens crowing in the distance from these internal farms. It does give the museum a rustic feel.
Moreover, these houses are also working houses, with several of them used to showcase craftsmanship of the era. These are offered in a mix of self-explore static displays and some with attendants.
Interestingly there is one with a live printing press and a workshop full of working machinery and even a glass blowing workshop. Also, you can observe these demos when a member of staff is there or during pre-planned demo intervals.
An impressive Zoo
Furthermore, one of the highlights of Skansen is the zoo sector. It is a well-kept zoo with modern enclosures and animals humanely kept within adequately sized enclosures.
Additionally, the animals of interest residing here in the open-air zoo containing a wide range of Scandinavian animals. This includes the bison, moose and reindeer.
Moreover, aquatic animals found here includes grey seal, with vast marine enclosures housing European otters as well. Notable Nordic carnivores such as the brown bear, lynx, wolf, and wolverine.
Also, these attractions are family and kid-friendly with educational boards teaching about the animals at every enclosure. Do check the animals out at the regular planned feeding times, where they are their most active.
Moreover, the animals enclosures here are well sized, particularly the wolf enclosure here is exceptionally large, particularly to cater for the free-roaming nature of territorial grey wolves.
It even dwarfing the brown bear enclosure beside it. Notably, it is one of the few zoos housing live wolves in captivity. Also, interestingly, the open air zoo is also home to a number of free roaming birds, such as ducks, chickens and peacocks.
All in all, Skansen is a great family place the first open-air museum and zoo, with the highlight being the Skansen zoo. Perfect for a day out on the Stockholm Djurgården museum island.