Scotland is a country of medieval culture and beautiful scenery. It is home to historical castles, nice driving roads and great seafood. Lets explore the life of a highlander with a 3 day trip up in Scotland going up to the mountains of Isles of Skye or look for Nessie at the Noch ness lake. The adventure awaits!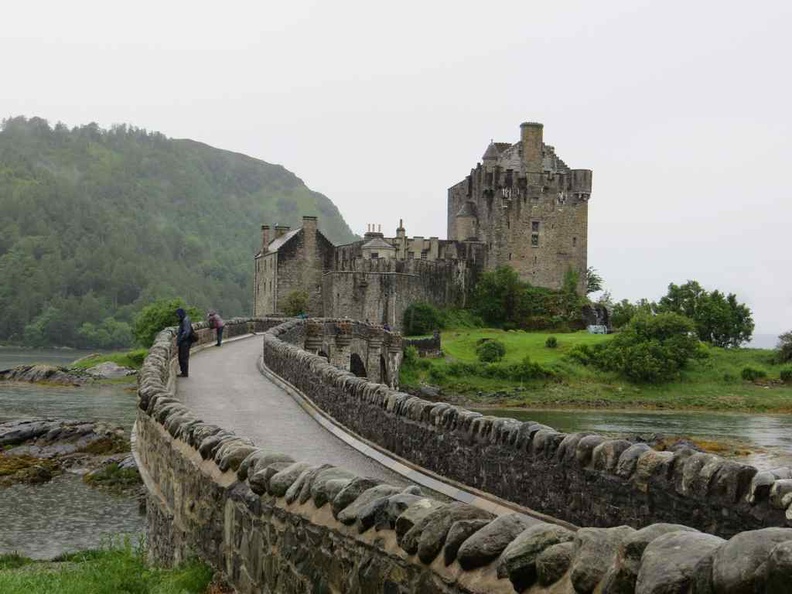 City of Edinburgh
Moreover, to head up to northern Scotland, you port of entry would be either of the 2 major Scottish cities, Edinburgh or Glasgow. Additionally, The City of Edinburgh is a compact city and is well connected to London airports via flights and train.
Also, I would recommend taking a London City budget airline there as it is as similarly priced and quicker than to go by train. A flight from London Stansted airport takes under 2 hours. Notable sights in the city includes the Edinburgh castle, the city main shopping district and Arthur's Seat.
Furthermore, Arthur's Seat is a natural highpoint offering a high ground of view over the city and is free to climb. Also, it is situated beside Edinburgh University and is walkable from the city center. Just do try to complete your climb by nightfall.
Notably, Edinburgh does not have much tall buildings, and the roost on the ancient volcano offers unobstructed views of the city. Also, wearing kilts is a common thing here Europe, and a much more common stray here in Scotland.
Moreover, Edinburgh city is well served by buses and the UK national rail, with the central station sitting at the heart of the city center, by Edinburgh castle. However, do note that Edinburgh (and Glasgow for that matter) are somewhat safe cities if you stick to groups and avoid dark streets and alleys.
But, do try to avoid going out in the wee hours of the night. Also rowdy drunk crowds at the various pubs in the city center is not an uncommon sight in the city. Much an affirmation to the city's crazy pub nightlife.
Also, Edinburgh city is a good base to do small group tour of the Kingdom. These tours brings you up north into the Highlands and typically lasts 3 days departing by small bus.
Scotland Isles of Skyes
Furthermore, Isle of Skye is the largest and northernmost of the major islands in the Inner Hebrides of Scotland. Additionally, it is located in northwest Scotland, it is known for its rugged landscapes and picturesque fishing villages, rolling hills, Cuillin rocky mountain ranges and cloud covered mountains.
Moreover, the Cuillins are a mountainous hub dominated by rocky slopes. It provides some of the most dramatic mountain scenery in the country. Also, here, you can also find long winding fantastic driving roads are the name of the game here. You might recognise Skyes in movies such as the Braveheart and in James' Bond Skyfall.
Furthermore, at the edge of the Isle of Skye, there is a park with a waterfall view overlooking out into the Norwegian sea. Interestingly, some part up here in Skyes used to be home of a Dynamite works and digging site. However, the environment here at Skyes is harsh. Sadly, it's mostly gloomy and always raining with strong chilly winds guaranteed to soak through your jackets in no time.
Also, you do need a string umbrella in these gusty winds too. Interestingly, while the Cuillin and mountains are pretty sights at first impressions, however, the view does get pretty monotonous, let be depressing after sometime.
This is especially if you are staying in the "outback" for days at a time. That's where I would recommend visiting the various medieval castles and towns along the way.
Noch ness lake
Furthermore, situated centrally in Scotland is the Loch Ness lake. This 40km long freshwater lake in the highland is best known for its namesake mythical monster "Nessie". Moreover, legends tell of Nessie rumoured to be a photo defect to even an irrefutable early prank.
Interestingly, it is not uncommon for stores and the town to take pride in this mystical creature, both as namesake and a town icon.
Also in Skyes is the geological formation park Quiraing. Located on the western side is the Old Man of Storr, Kilt Rock & cascading waterfall. Here, you can find landslip rock features with a steep rocky face over 600 meters tall on one side in contrast with a grassy slope on the other.
Additionally, here in the Giant Angus Macaskill museum. It is a small museum covering the larger than life lifestyle of the world tallest man, who lived from 1825 to 1863 and is over 236cm tall at 193kg.
Stay in B&B and try the fresh seafood
Moreover, typically it is advisable to stay the various bed and breakfast inns when travelling around Scotland. Bed and breakfast is a selling point here, with clean larger rooms and home-cooked breakfast and toast.
Additionally, you can find them in small, yet, cost-efficient and self-sufficient towns. Here, it is not uncommon to find town facilities with the necessities such as a single post office and bakery and shop in a single town.
Moreover, if you are looking to buy Scottish souvenirs or even authentic bagpipes, it is usually much cheaper in these towns out of the city. Also, you might be able to find a couple of rare or old collectable souvenir items too not typically seen in high street shops.
Also, a recommendation here is to try their seafood. Especially their lobsters and mussels. They are one of the freshest quality seafood you can enjoy, right from the source off the Norwegian sea. Otherwise, plain ol- fish and chips works too.
Moreover, in typical Scottish fashion, it is not uncommon to find bars in towns here. Of course, your seafood are best paired with Scottish whisky in their bars, just like how the locals do it here, available all day.
Castles and Cathedrals
Furthermore, if castles are what you fancy, Scotland has no lack of them. It is not uncommon to see random fortifications built along hillsides and along riversides. Also, much of them remnants of what was the representation of the various clans which dots the country back in the Iron ages and beyond.
Additionally, going on the James Bond theme in the movie Skyfall is the Eilean Donan Castle. Eilean Donan is a peculiar small tidal island situated at the confluence of Loch Duich, Loch Long and Loch Alsh. This makes up the three "sea lochs" in the Scottish western highlands.
Moving on is the ancient 13th century Dunvegan Castle. Also located here at Isle of Skye about 2km north of Dunvegan on Scotland west coast. Dunvegan Castle is associated with Clan MacLeod and the seat of the chief MacLeod. Also, interestingly, the 13th century castle was remodeled in a mock-medieval style in the 19th century to make it look older.
Also, it's location built on an elevated rock does offer a great vantage point overlooking an inlet on the eastern shore of Loch Dunvegan. There is a large green garden which you pass through before hitting the castle.
Additionally, there are a couple of nice botanical green features, flowerbeds, streams and water features like a waterfall too.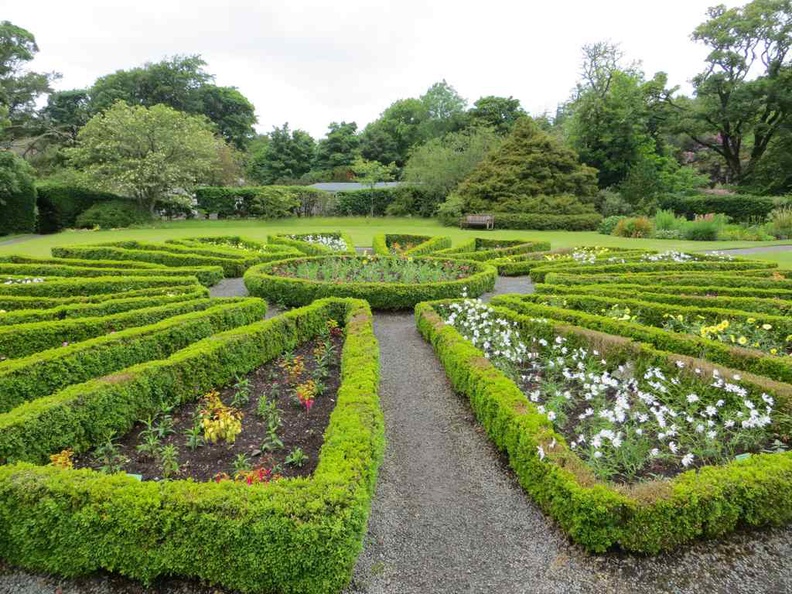 Battle of Scottish clans
Moreover, speaking of clans, there are many of them here, much willing to share their rich family histories. One more such clan is Clan Mac Donald. Also, Clan Donald Skye is home to lush gardens, as well as a museum. Of course, mainly the surviving and successful families get to tell their tale.
Also, a notable clan still existing today which many families in the UK and Australia could trace their family ancestry to. There are even medical try-out areas like an outdoor archery range too.
Furthermore, moving east bound is the Dunkeld Cathedral. Dunkeld Cathedral was completed in 1501 and is an active place of worship and a Church of Scotland located on the north bank of the River Tay in Dunkeld, Perth and Kinross.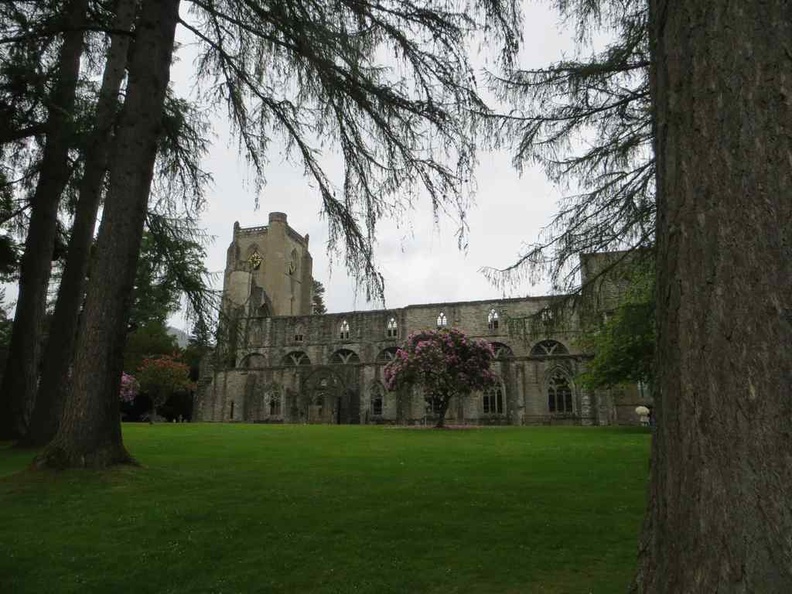 Also, the cathedral has a worn grey sandstone square-stone style exterior sitting on a large grass field offering great views by the river. It has tad a tranquil feel to it.
Moreover, while most of your traveling around Scotland can be done by road, sometimes you are required you to go about crossing several Nochs or lakes. One such is from Isle of Skye from Armadale Bay to Mallaig, with great clear sea views too.
Jacobite Harry potter train
Scotland Jacobite train is a functional coal powered steam locomotive operated by the North British Locomotive Company in Glasgow since 1949. The train carriage coaches are decked in the black-green livery and are all authentic ex-British Railways' 1960s Mark 1s carriages.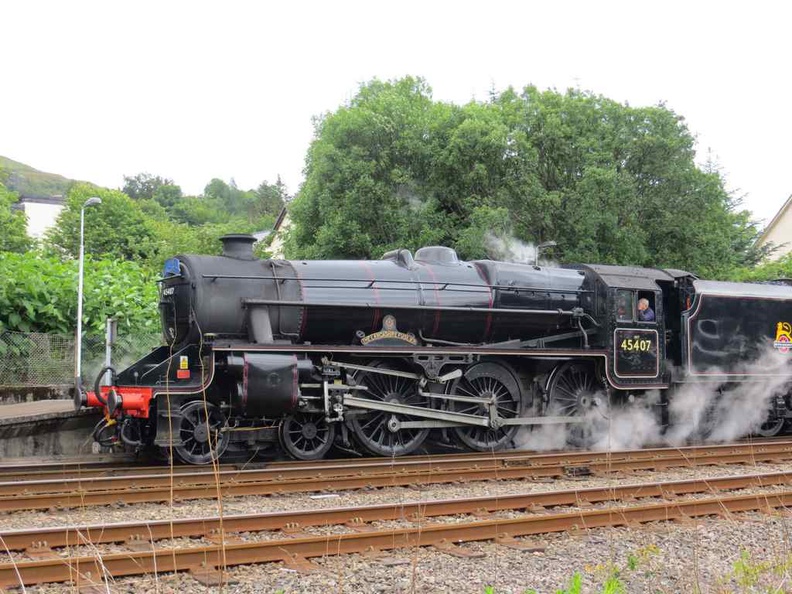 Moreover, notably, the train and its route (Glenfinnan viaduct) were popularised in Harry Potter movie series where it departed from Kings Cross platform 9 ¾.
Also, a standard ticket £49 and £69 for first class and the train runs two services, with a morning and afternoon service, 7 days a week. Besides being a Harry Potter fan, the other selling point is the great scenery views of the train ride. The ride is a two way ride connecting Mallaig station to Fort William.
Today, the railway does not serve much of a main transport purpose but rather more of a tourist sightseeing spot. Also, the steam train is a classic one, down to the Amber's and soot which gets in your eyes when you peek your head out of from the carriages.
Interestingly, we saw a reproduction of the Jacobite Steam Train at Universal Studios islands of adventure in Florida and Universal Osaka Japan.
Views of the Glenfinnan train viaduct
Furthermore, there are seating in both sides of the open carriages allowing for great views of the scenery. Also, if you are departing on Mallaig station, a right seat of the carriage give you a nice window view of the viaduct.
Also, your 130km journey takes about just under 2 hours to travel one-way. It starts off from Loch Nevis, the deepest seawater loch in Europe, passing by Loch Morar and the River Morar. Moreover, the route passes by Arisaig, Scotland most westerly mainland railway station, before finally arriving next at Ben Nevis, the highest mountain in Scotland. The highlight would be the 21-arched Glenfinnan viaduct.
Additionally, the train route overlooks Loch Shiel and the Jacobite monument. The Jacobite train is must-do in your trip in Scotland, though interestingly, the train has tad like a tourist flair to it. Just off Fort William is the Glencoe village in central Scotland. It is home to the steep-sided Glencoe valley, in the Scottish Highlands. Also, the area is known for waterfalls and climbing trails.
Is that a Furry Cow?
Interestingly, in Scotland, do check out the peculiar Hamish Highland cow. Also, these Scottish Highland cows with their distinctively thick ginger coat, with makes growing up to 800kg in weight.
Lastly, wrapping up are some interesting natural features on western Scotland. Along the A86, you can visit the Laggan Strathmashie forest, a popular public park for bird watching and mountain biking, the Spean bridge mill is a nice place for a break along the A86 route.
All in all, Scotland is a country of history and culture. Whether it is riding out the Jacobite train or hunting out the Noch less monster in Nochless lake, braving through the Isles of Sky's, getting drunk of Whisky or having a nice cuppa in a cozy B&B, that's the Scottish life!