In my coverage of heartland food gems, today we shall take a look at a Singapore hawker staple, Lan Xiang (兰香) Ban Mian Noodles store in Bukit Merah central.
Moreover, the store in Bukit Merah is operated by a husband and wife family combination pair. They had been running the store for an almost good 10 years. Selling traditional Home made (ban mian) noodles in the NEA operated Bukit Merah town center. You might remember the food center as one we visited previously serving one of the best Char Kuay teow and Chicken rice in the region too.
Also, through the times, they had operated at a another spot in the Bukit Merah central. This before moving to a nearby coffee shop during a major renovation of the hawker center a couple of years back before moving back to where they are today. Lets check them out.
Ban Mian hand made noodles
Ban Mian is a Chinese noodle dish typically served in soup. Notably, the broth is also part of the dish highlight. Their noodles here are thick springy and firm, without being too hard to chew.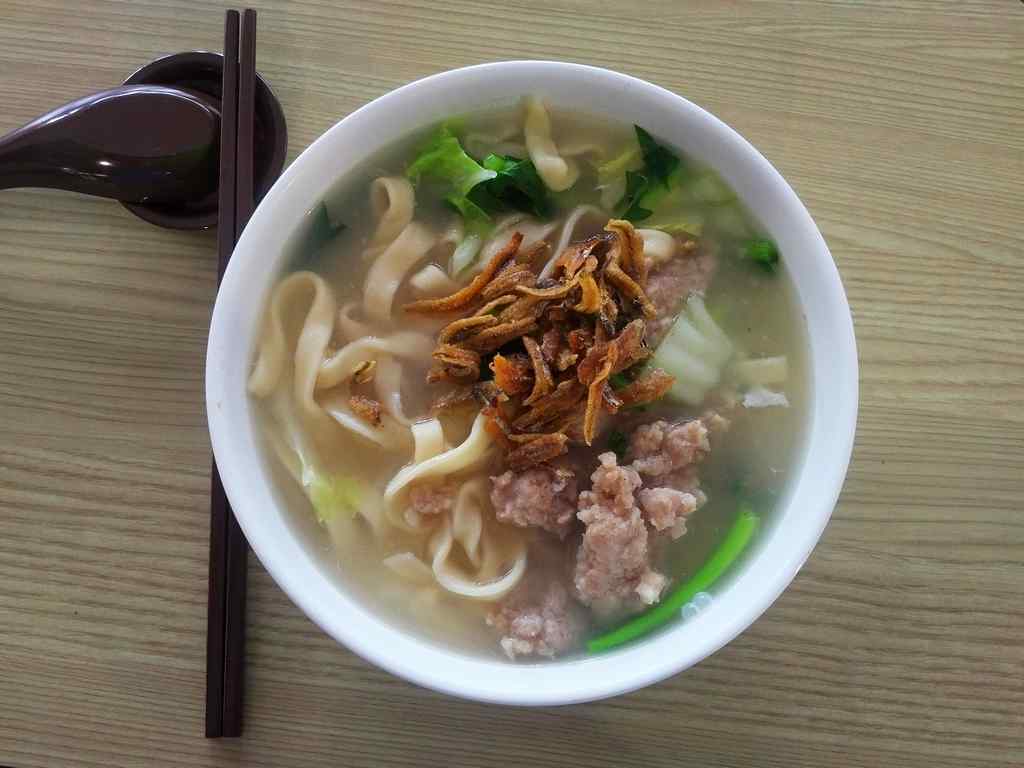 Also, recently, dry Ban mian had gained popularity with the Mala noodle craze. For the record, the name "banmian" which directly translated from mandarin as "board block noodle".
Furthermore, it originated from the Hakka method of stringing and cutting hand-pulled noodles into thin straight strands. Notably, handmade noodles are rather prevalent across Chinese dialects. In Hokkien, it was called Mee-Hoon-Kueh, In Hakka, some might call it Man-Foon-Char-Guo (麵粉茶粿) or Dao-Ma-Chet (刀嬤切).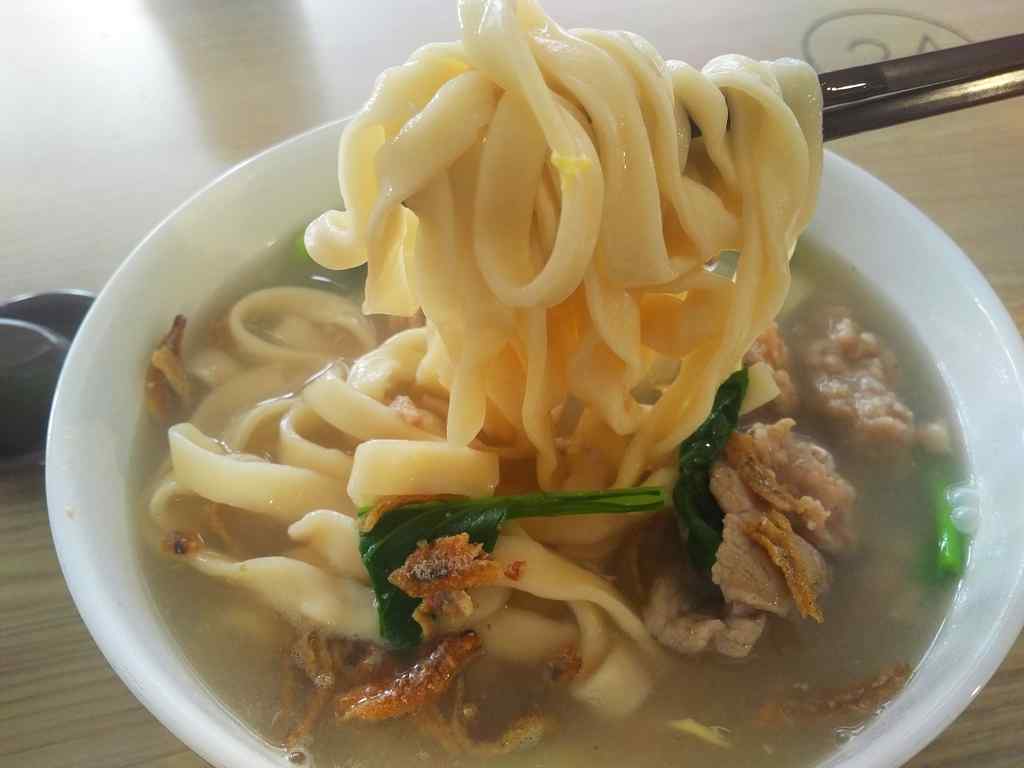 Also, this is typically achieved using a wooden block as ruler. Though the store here in Bukit Merah uses roller machines to pull their dough, given space and manpower constraints. Notably, you can still find restaurants such as Hai Di Lao still pulling the noodles by hand.
Additionally, other types of handmade noodles includes You Mian. This is also another recommend item on the store's menu. They are thinner hand made noodles in contrast to the broader standard ban mian noodles. Also, it has a similar dough texture and taste to Ban Mian, but thinner round noodles, or Mee Hoon Kueh. flat and thin rectangular pieces .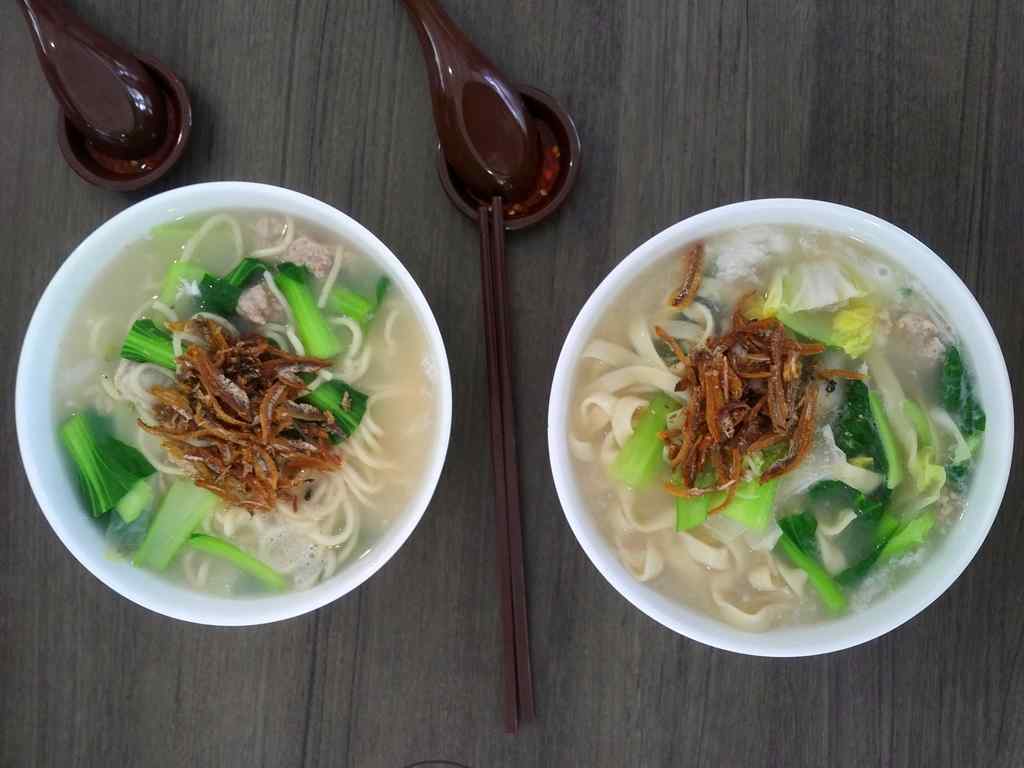 Meal Offerings
Also, the ban mian store is a notable favorite here in the Bukit Merah central market. The dishes are with good ratio of meat to vegetable and noodle ratio. The soup is thingy salty, with hints of MSG, without being too overwhelmingly salty, a trademark of homemade noodles.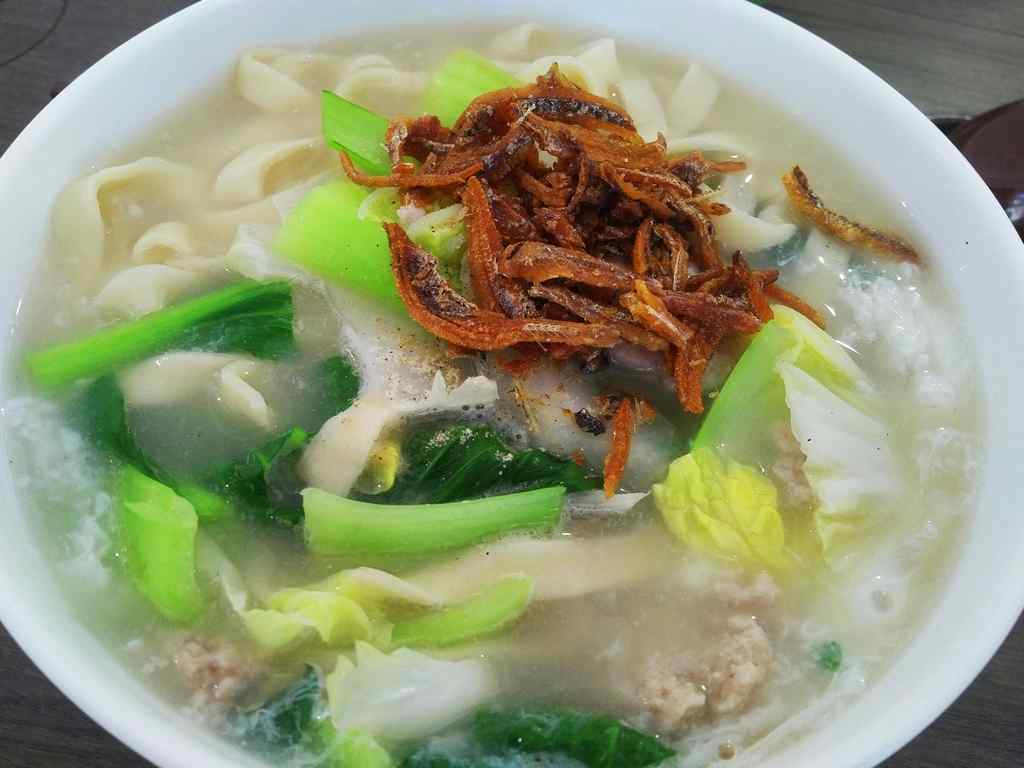 Furthermore here at Bukit Merah store, your dish is also served with toppings of pork and chicken slices, minced pork as well as traces of vegetables and shredded cabbage. Not your daily recommended diet of vegetables, but makes for a hearty wholesome offering. Also, these are garnished with generous topping of fried anchovies and onion shallots.
Additionally, a must-try is their chilli sauce as well, it is tangy but not too spicy. Hence, it makes it suitable even for those with the faint of heart for spicy food. The chilli is best paired with their meat and minced meat slices.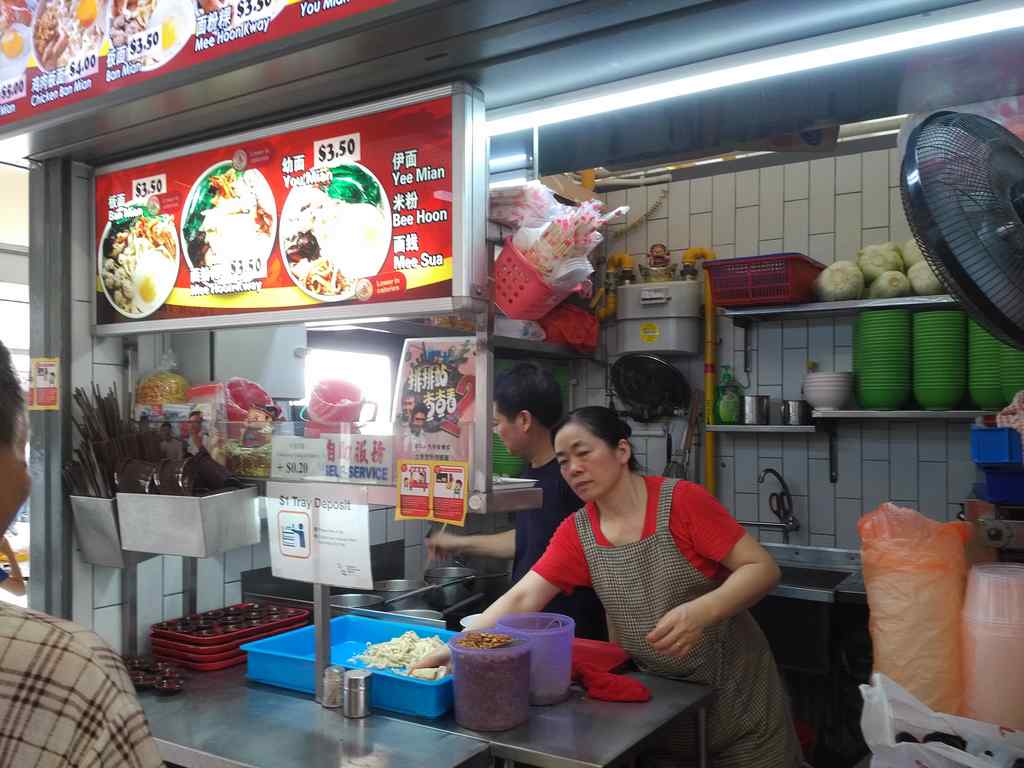 A standard Ban Mian and You Mian costs and affordable $3.50. Chicken toppings and more premium prawn dishes costs $4 and $5 respectively. This excludes a 50 cent tray deposit fee.
All in all, the offerings of Lan Xiang Ban Mian Noodles are actually pretty good as an affordable and really tasty variant of the chinese dish. It is definitely worth a try when you are in the Bukit Merah Central neighborhood.
Verdict:
Must Go! | Actually pretty Good | Worth Trying | Shortlist Optionally | Should Avoid

Lan Xiang Ban Mian Noodles Locality Map
Bukit Merah Central Food Centre
163 Bukit Merah Central, #02-06,
Singapore 150163