The SAFRA Sheares bridge run and Army Half Marathon 2022 (SSBR & AHM) is upon us again with their second virtual installment, since the event went completely virtual last year. Let see what's going to be on and the runner's entitlements this year.
Furthermore, the event typically runs on the third quarter period of the year, with this year running window starting on 25th Sept and ending 23 Oct. This year sees the return of the virtual race, building on the tried and tested success of the run last year which got praises on the ease of conduct and execution.
Army Half Marathon 2022 Race categories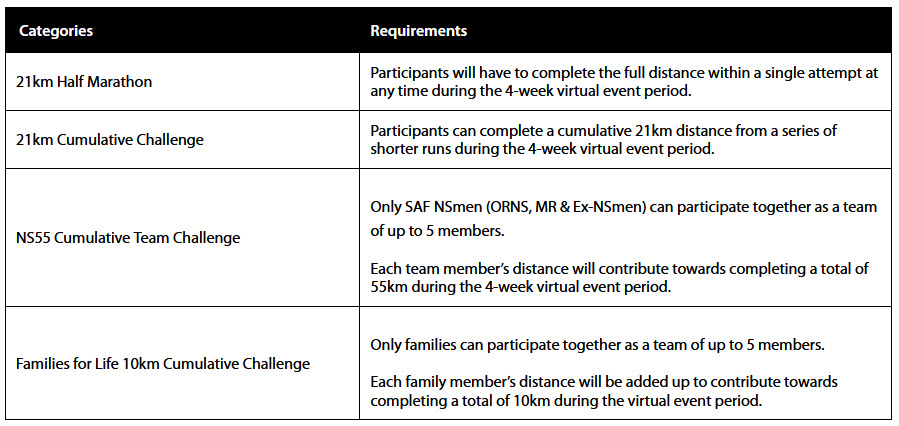 Moreover, the race format is similar to last year's race with a completely virtual run less a physical event which typically sees runners pounding the tarmac in groups. Also, the event has three event categories revolving about two running distances. Categories includes a full 21km run at one go, a 21km Cumulative Challenge, where you can make multiple runs in the duration to hit 21km. and lastly the families of life 10km Cumulative Challenge run.
In addition, you have a choice of either a running T-shirt or Singlet as the official race attire. It is clad in a red and black colour theme based on the "solider strong" theme like last year. Furthermore, on pricing, the 21km sets you back an affordable $10 for operationally ready NSmen and Active service personnel (regulars). The $10 registration is the best price offer and is literally a steal for the offerings.  Next price up is that reserved for SAFRA members, costing $15 per runner. Also, SAFRA member dependents and SAF family members fees costs $15 each. The price for members of the public is the most expensive offering, costing $20 per participant.
Additionally, the fee includes the conduct of the race as well as the participant entitlements. all participant and finisher entitlements will be delivered to the participant's registered address.
Runner's entitlements. What is in the bag?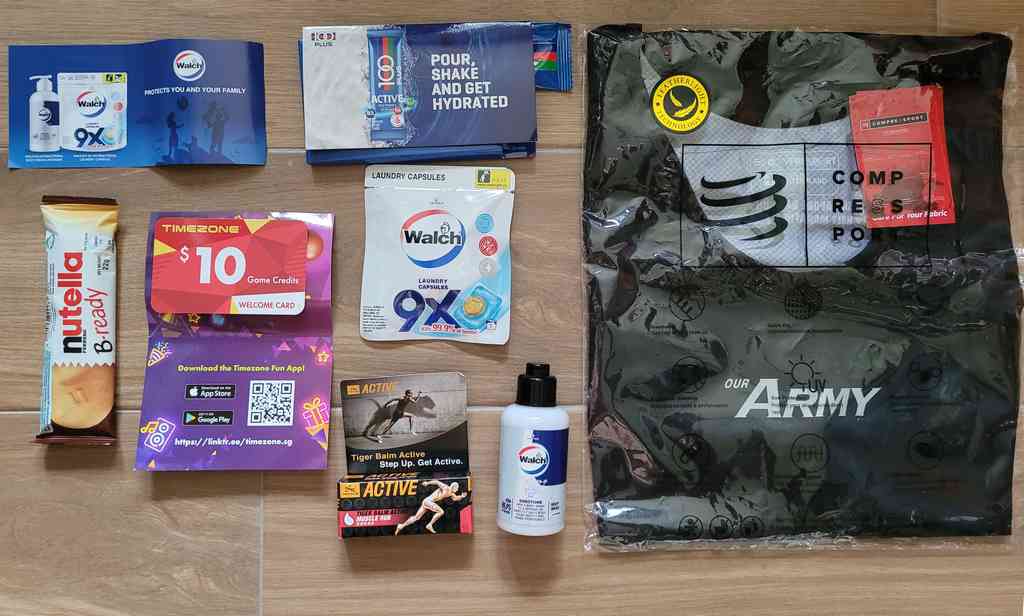 Moreover, you get quite a fair bit of items as part of your runner entitlements. A couple of days before the start of your race, you are mailed a soft package containing your pre-race essentials, such as the event singlet as well as some freebies from event partners and sponsors. Also, on top of a "personalised" e-Bib, e-Certificate and event e-Badge you also get the following mailed to your registered address:
Tiger balm active muscle rub
2x 15g sachets of 100-plus isotonic drink powder form
Timezone $10 welcome credits card valid till 30 Nov 22
Walch 50% off product voucher valid till 30 Nov 22
Walch lancer scented body wash 60ml
9x laundry capsules from Walch
Nutella b-ready hazel nut spread
Running Attire (T-shirt or Singlet)
Finisher's T-shirt (mailed to you after completion)
Finisher's Medal (mailed to you after completion)
Pre-race Running Attire
Additionally, the Cumulative Team Challenge grants you a different white event tee and picnic mat. The Families for life 10km grants you a tote bag and family themes camo-white T-shirt.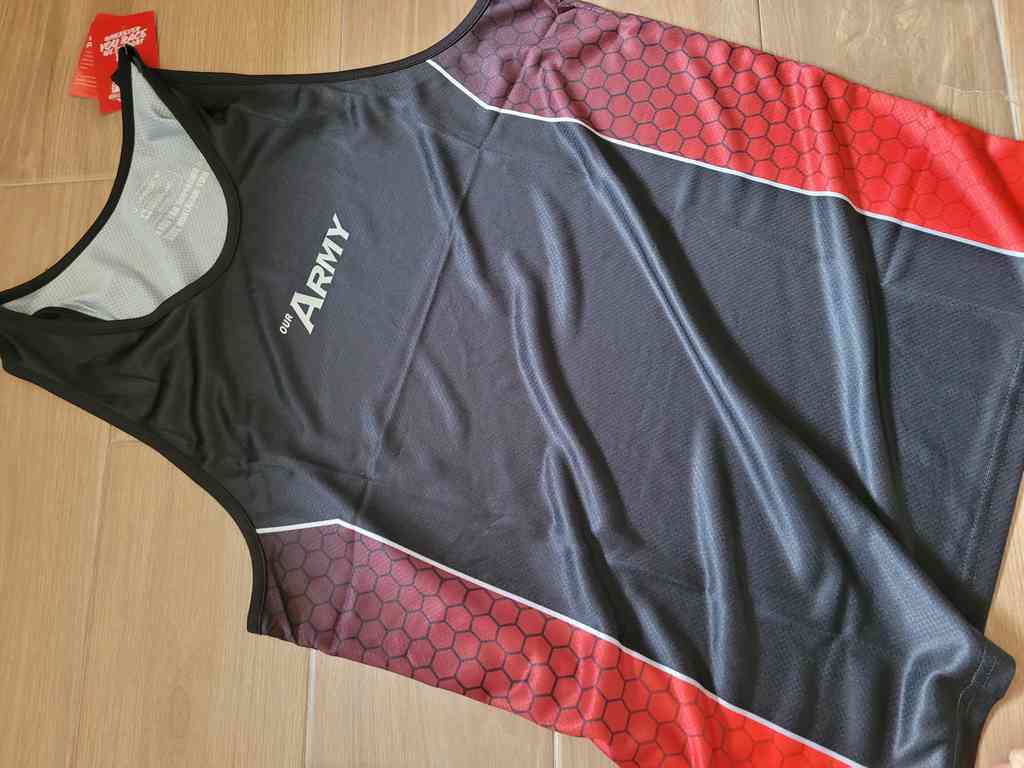 Notably, the only difference in runner entitlements between SAF NSmen and members of the public is the running attire, with an Army black event Tee available for the latter.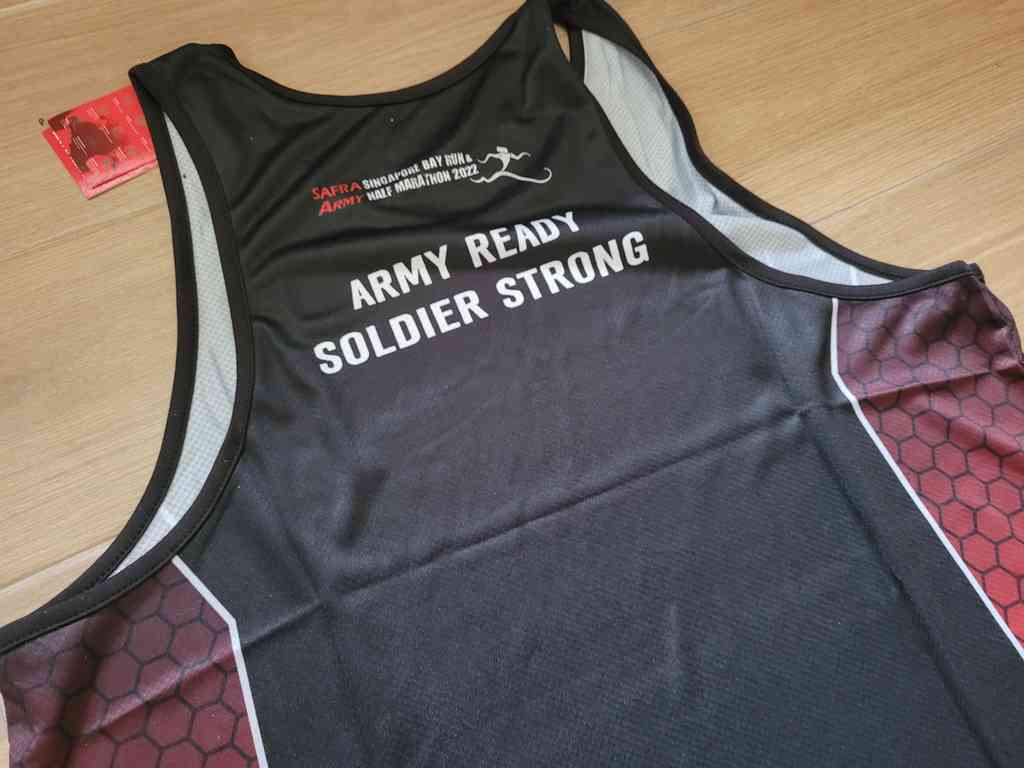 Also, all finishers of the 21km event will get a 21km Finisher Tee and Finisher Medal sent to your same registered address upon completion of your 21km.
All in all, that wraps up the pre-race runner entitlements, which makes up the first-half of the SAFRA Army Half Marathon 2022. I look forward to running and completing this year's race, especially with the Singapore running calendar coming back in force with more races to come.