Today let's take a look at free roaming wild chickens of Jalan Bukit Merah. This group of rather smart free roaming jungle fowls can be found along the busy intersection between Jalan Bukit merah and Henderson road It is just beside the Sprout Hub food establishment we dined at previously. It won't be wrong to call them the Bukit Merah wild chickens.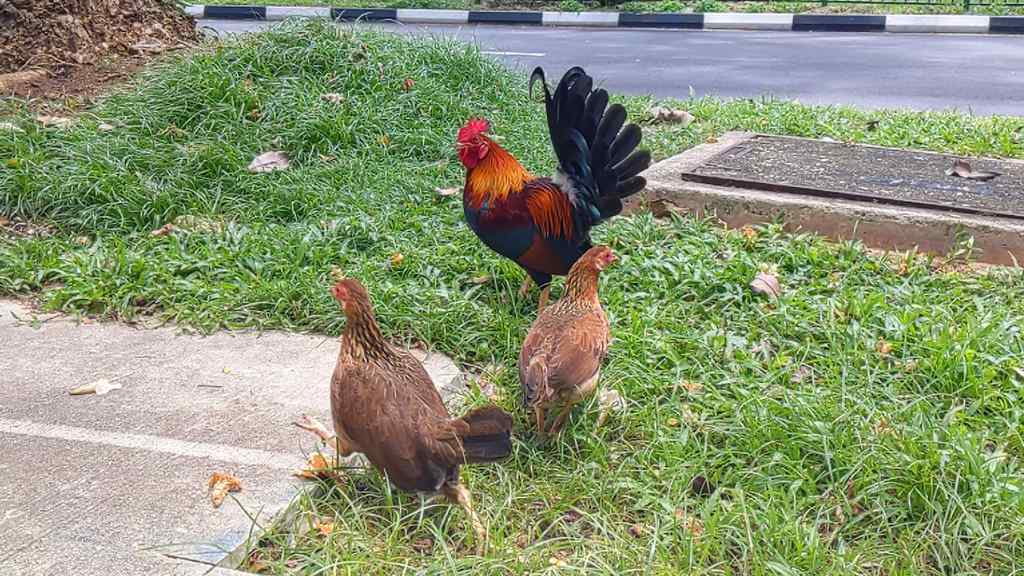 Moreover, on a typical morning these chickens are known to free roam and even be found on the center road dividers of Jalan Bukit Merah and at Henderson road. Also, these fowls are notable most active in the morning and weaning off towards the afternoon. Though at times some hens are notably active after rainy weather even up to the late afternoons.
Why did the chicken cross the road?
Furthermore, it is not uncommon to find the chickens exploring distant areas from their usual spots. Often crossing and taking pedestrian crossings to get to their destinations. Humorously, in an instance recorded by an opportunistic  driver on his dash camera.
Interestingly, the video documented a rooster usually crossing first, followed by the hen and the children chicks. It is quite a sight to behold. Also, the chickens also have a notable sense of urgency when crossing the road, often running on the road. Which goes to say, chickens are highly intelligent creatures, which turns the saying "bird brain" over its head. The chickens were observed to learn from humans crossing the intersections.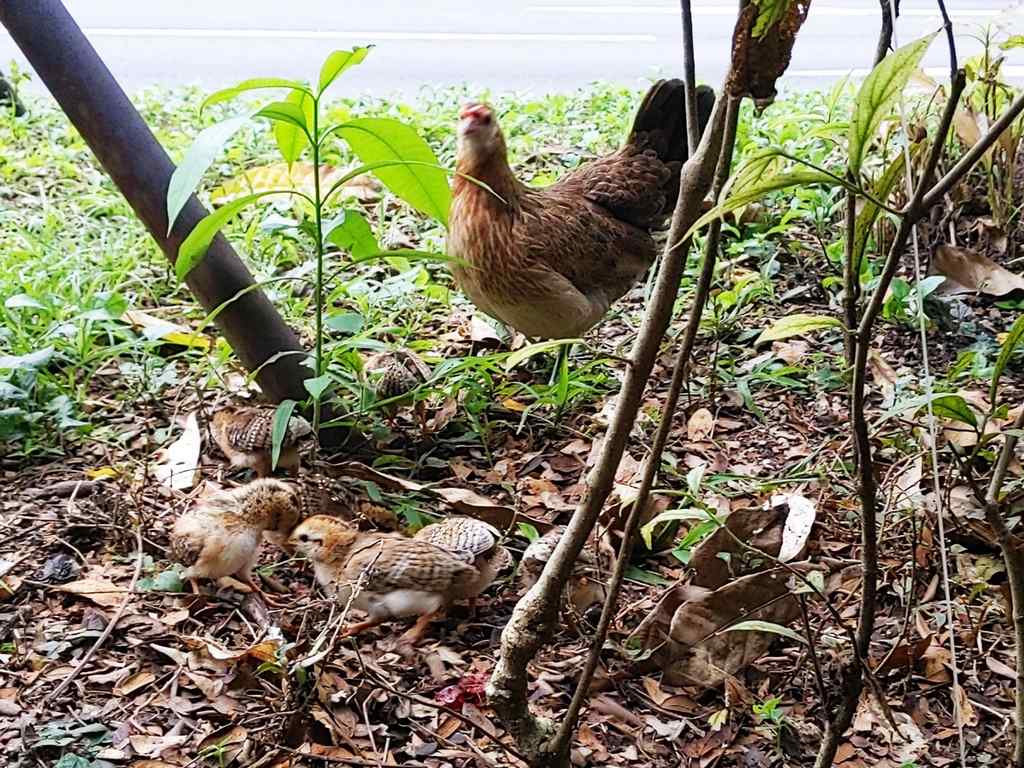 Furthermore, the chicken groups typically comprise of a rooster and a hen. Sometimes, the hen could be seen accompanied by an army of little chicks. The chicks are notably of a lighter dirty-yellow colour as compared to their parents. Also, the roosters and hens have notable black-under feathers, a trait of wild kampong chickens.
Adding to the kampong community feel
At times you would see the chicken's lazyingly pecking and sourcing for food by the trees, without much bother by passing pedestrians and cars which they had grown much accustomed too. People here see the chicken much to amazement and are more tolerant.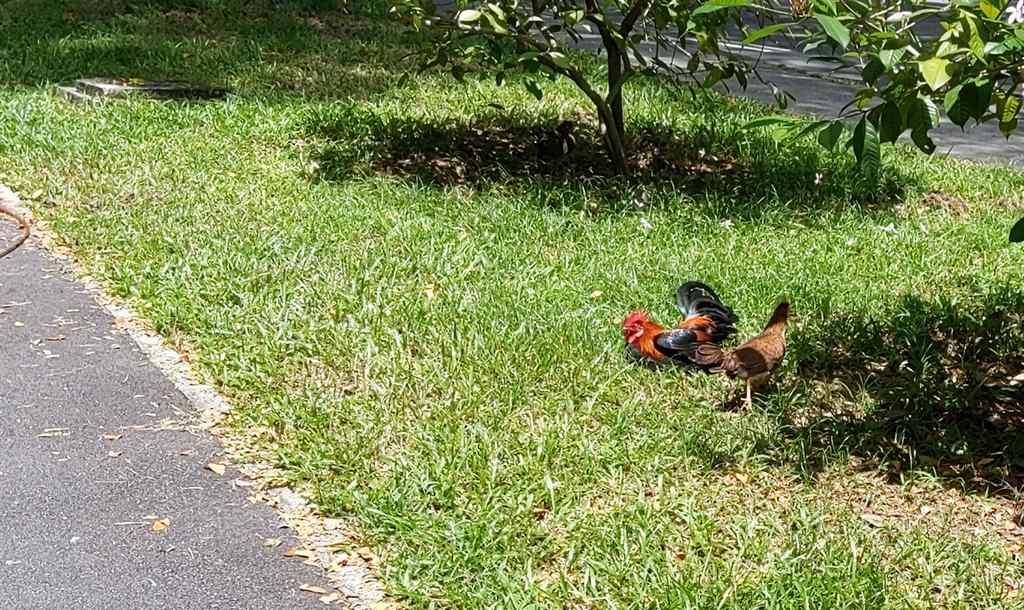 This is unlike the unfortunate fate of the Shin Ming chickens, where they were relocated due to intolerant residents. The Bukit Merah fowls here are more of a happy bunch and gives the area a distinctive kampong feel. This tolerance could partly be due to the fact that the Bukit Merah area is largely a mature estate with most of the residents probably having grown up in a pre-HDB era where kampongs and wild chickens are common.
Its really pleasing to see wildlife getting back into our communities. Let's keep it that way.