It is time of the year, election year, where the people of Singapore have their say in the governance of Singapore. We know that it has to be done by April 2021 next year, but little do we know GE2020 is happening right now in July. Come the announcement on 23rd Jun and the dissolving of parliament. It is not long where we start to hear the old sounds of regular daily blaring of loudspeaker trucks in your neighbourhood, to candidate walkabouts.
It is election time.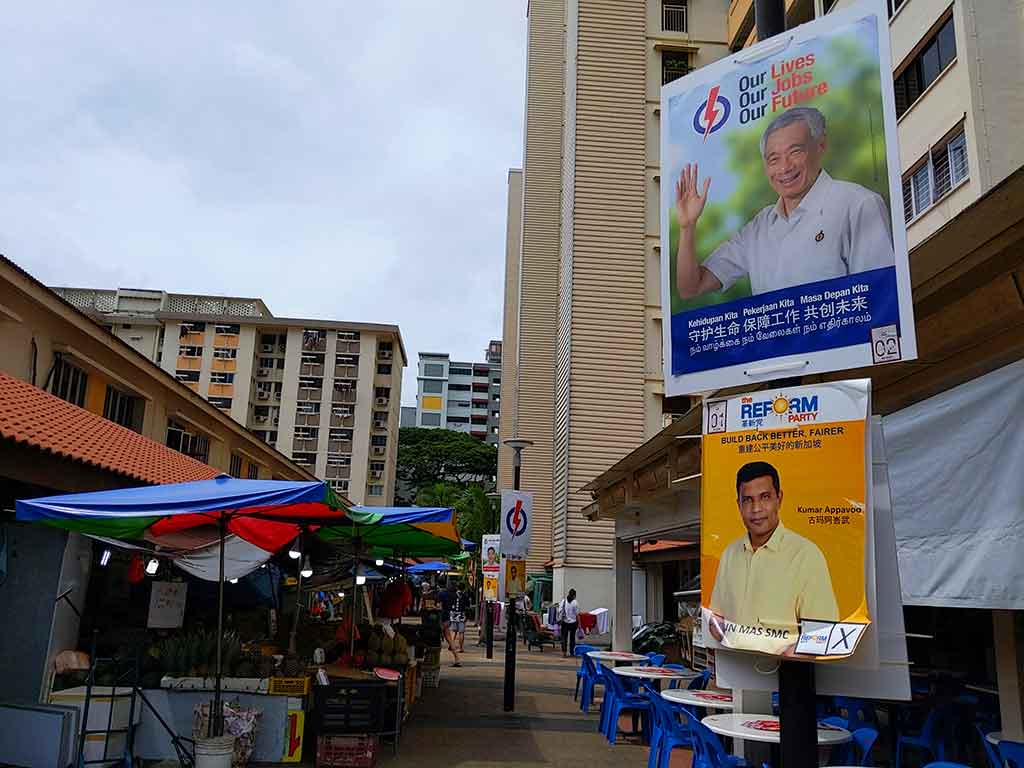 Read GE2020 manifestos for an informed vote
As with every responsible voter, you should read the manifestos (or elections proposals/promises) of each party contesting in your constituency. Here you can accurately gauge how these elections promises and initiatives can affect yourself, your family and your community as a whole. Whether the manifestos ring a tune with either your or society interests is an informed and objective vote. Every vote matters and unlike countries like USA, voting is compulsory in Singapore.
Here is a list of all the Manifestos by parties, for your reading:
Looking through each party manifestos, the current ruling PAP's current election message is largely one based on stability, continuity and actionable measures in place to ride the country through this tough COVID-19 times.
The opposition manifestos generally revolve about topics for a more accountable democracy, greater opposition representation and making the cost of living more affordable for Singaporeans. All valid points important to the common man.
New battle grounds
Since 3 March 2020 saw the announcement and formation of new GE2020 election boundaries. This  comprises of 17 GRCs and 14 SMCs. Also 6 members GRC reduced to 5 members, and Sengkang GRC being a new Constituency.
Also, this GE is with one of the greatest opposition representation in a general election. The term opposition here being defined as a party other than the current ruling PAP. We will see saw the 11 parties contest for 92 seats in parliament seats.
Moreover, widely discussed is the topic of Non-constituency Member of Parliament (NCMP). Also, it was created to ensure a minimum level of opposition representation in parliament, so as opposition viewpoints could be better heard. Of course, this claim was widely refuted and debated by the opposition, with NCMP positions tad like "second class" seats.
As of the last election in 2015, the ruling People's Action Party led by Lee Hsien Loong, held the majority of seats in parliament. This time, they are expected to put forward a strong defence by contesting all available seats this coming election.
Opposition favourites like the Worker's Party's (WP) led by Pritam Singh are expected to hold their ground in the Aljunied Group Representation Constituency (GRC). Parties had notably been proactive in their walkabouts. Engaging residents on the ground with the message of pushing through these tough times.
Additional, GE2020 see the return of incumbents such as the Workers' Party, Singapore Democratic Party and the National Solidarity Party. We also see newcomers, such as the newly formed Red Dot United and Progress Singapore Party (PSP), with the latter led by ex-PAP MP Tan Cheng Bock with the notable, yet controversial backing of PM Lee's brother Lee Hsien Yang.
GE2020 timing is everything
Of course election timing is pretty much everything in elections. Holding an election now in July could actually benefit the PAP, which is a commendably smart move. We saw the "Lee Kuan Yew" effect following the passing of Singapore's founding Prime Minister and PAP founder on the last 2015 GE. So whether this year's "COVID-19" effect could yield a result would be everyone's guess.
A rather fickle world
We live in a rather connected yet fickle world today. With disinformation and accessibility to information being one of it's biggest drivers. Interestingly, the world is not without shock election results. We had seen Brexit happen, much to the shock of the then British PM David Cameron. As well as the election of President Trump and the return of Dr Mahathir as Malaysia's Prime minister. Still these elections are not the less fraught with controversy. Not to mention varying conflicts of interest between politicians in general. It is a matter of your preferences of change versus stability during these times.
As always, be informed and vote objectively this GE2020 come Friday, it is your duty as a responsible citizen.