It had been 3 years since DJI had released a long awaited successor to their Spark 2 mini drone on May 2017. During this time, DJI had been pushing newer models on their high end consumer drones, such as the Mavic Pro and Pro 2, but had been quiet on the Spark front, probably till now.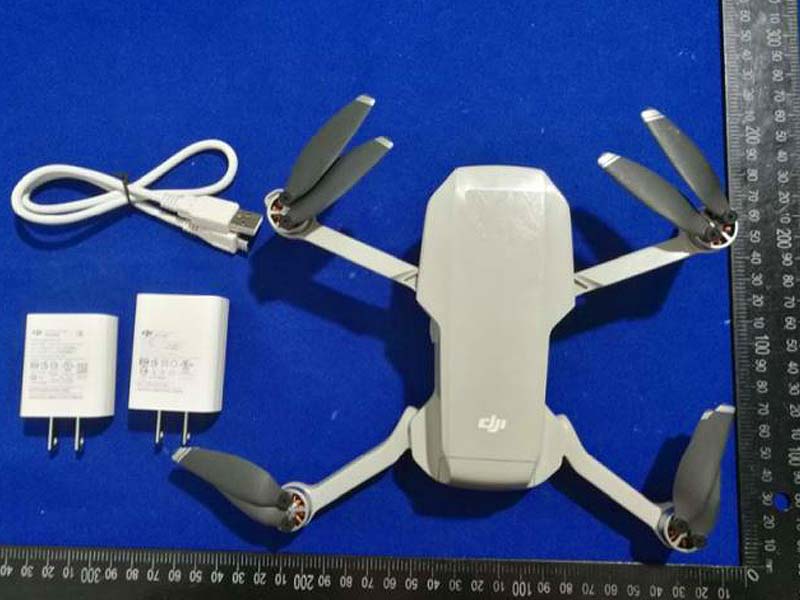 Recently leaked on the internet are some engineering samples of a Mavic-looking DJI drone, only much smaller in size. It is code-named the "Mavic Mini". And it is small, Spark-sized to be exact. Let's take an engineering review of DJI's newest drone from leaked screenshots from the video.
A powerful little drone
The Mavic Mini is highly likely to be the successor to DJI's smallest and most portable professional drone, the DJI Spark. It is a drone I use myself and is excellent for the compact and travel-friendly size. Must have for the road warrior on-the-go.
Being a Mavic, albeit smaller, it takes several design cues from its bigger Pro cousin. On inspection, it takes on the best parts of the Mavic. Unlike the DJI Spark, the most noticeable inclusion would be foldable propeller arm.
Notably, this feature was excluded in the Spark. It made the seemingly small drone a lot bigger than it is, especially when in storage. Also, this new small done could as a matter of fact bring about DJI's most compact drone. It takes more design cues as a shrank-down Mavic Pro than to the current Mavic Air.
Meet the newest member of the Mavic Family?
Usually, production samples leaked onto the wild signals the unit is nearing final testing and nearing or starting mass production. This is where pre-production samples can be found floating area from first runs of injection moulding mass-production, hence the leak.
Moreover we can guess that DJI had decided to name it the Mavic in line with their direction to streamline and harmonise their entire consumer drone range under the "Mavic" trademark, and differentiating their product line by naming variants under the Mavic name.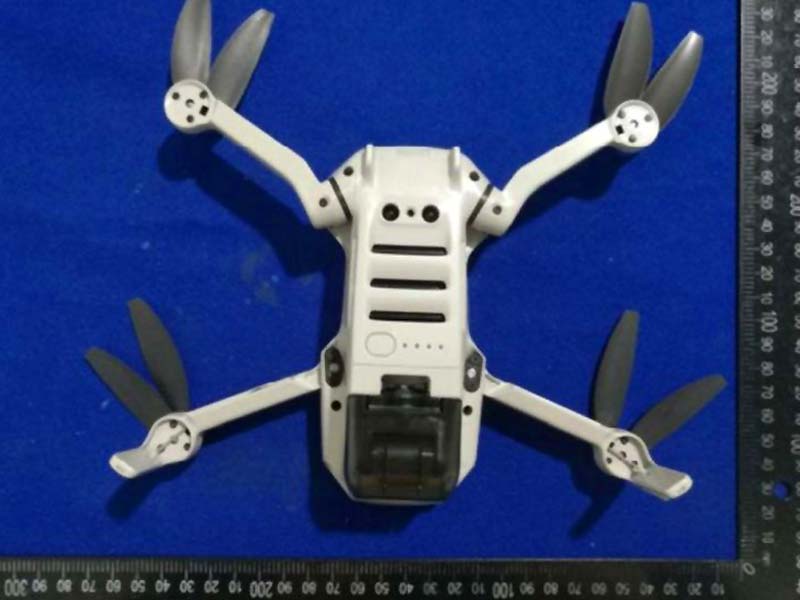 Moving on the exterior inspect, like the Spark before it has front obstacle avoidance sensors and two downward facing sensors, presumably similar ultrasonic and camera sensor. There is however, no notable rear sensors. This setup is similar to that of the current Spark.
Moreover, going on the "Mavic" range, which DJI puts as they consumer range of professional drones. All Mavics to date offers 4k video recording at 30 frames per second out of the box. Hence considering how sensor technology is improving to date especially referencing the DJI's mini Osmo Pocket, there is a high chance we can find a 2/3″ sensor offering 4k 30 fps video recording on at least a 2-axis stabilised gimbal in the Mavic Mini. It is also notable that the Mavic Mini's gimbal assembly appears to be missing a 3rd axis yaw stabilisation.
Look a Mini-USB port!
The presence of a rear recess also do indicate that the drone's battery is removable. However, given it being a new form factor means you can expect your old DJI spark batteries to be incompatible with this drone. Also visible inside the compartment is a MicroSD card slot next to a Micro-USB.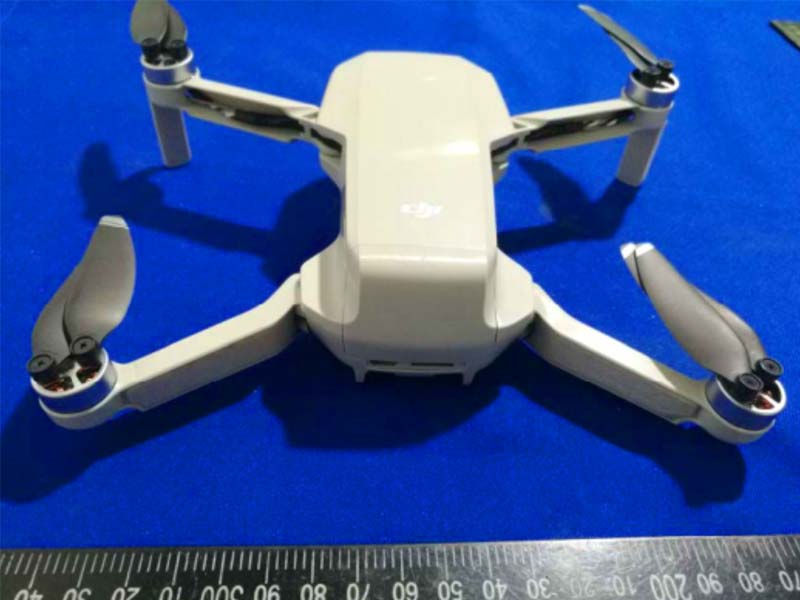 By the looks of it, the drone would still be charged on USB Micro and not the USB-C form factor. This could be a bummer if you had already moved onto the USB-C cable ecosystem.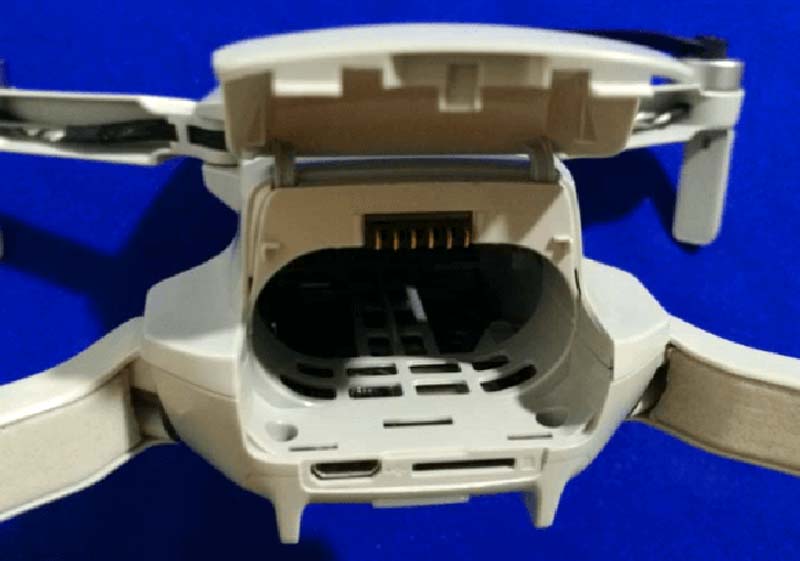 Furthermore, this also gives a big hint that the drone's battery can be charged on the go via a Micro-USB directly. Henceforth, this can make this drone truly a mobile machine. You can easily juice it up from a portable power bank or your car's cigarette lighter USB charger without the need of a mains wall plug.
Ideal Wishlist
There is a limit to what we can dissect from the photos. Here are some features which would put the DJI Mavic Mini in a class of its own of small professional drones. A weight below 250 grams will be ideal. This, together with at least a 20 minute flight time and 2-axis gimbal stabilisation.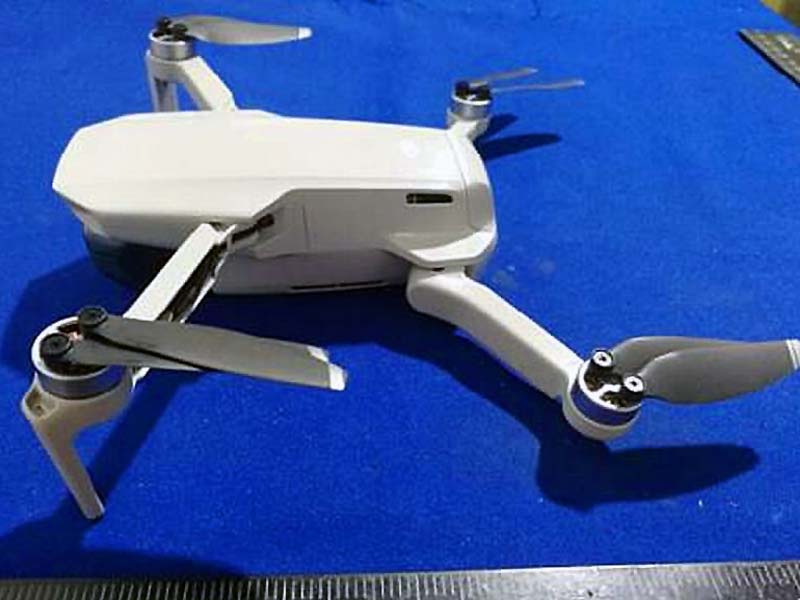 Weight is a wild guess. There is not confirmation of the drone's weight, rumoured to be about 300 grams at the point of writing. For a small drone, is quite a let-down at 300 grams. In Singapore, you will also need to register this small drone. It sits 50 grams above the 250g weight regulation limit, where drone lighter than 250g qualifying for registration exemption. However, heavier drones are known to provide better stability and hefty against winds. But this is also at the expense of battery life.
Pricing- Expect to sit in the current Spark price-point
Moreover, looking at the provided hardware and exclusions, we can also expect the drone to sit in a price range about or just above the current DJI spark pricing. This means at about $550 SGD ($390 USD) by itself or $600 -700 SGD for a full bundled set with a controller and case. Also, expect to be priced below the current Mavic Air sub $1k SGD pricing.
All in all, the news of a leaked chassis of the upcoming prototype is one definitely worthy to be excited about. Do note that these just engineering guesses from the information on the pictures available. The inclusion of a swappable battery in addition to charging via USB are great welcomes. It is topped with small footprint and light weight for carry-ons. I would definitely look forward to DJI's official announcement of the Mini, especially if they wish to market this as a Mavic Air or Spark replacement. Till then, expect more updates as more information is released.