The DJI Spark is a niffy little compact travel drone I simply adore. It allows you to explore and capture more of your trips than what you can do with a hand-held camera. Moreover, despite it being out for over half a year, it is still one of the best semi-professional and most feature packed small drone in it's class money can buy today. Lets check out the DJI Spark Drone unboxing first impressions.
The unboxing video takes alook at what is inside the box. With an intro and my first impressions of the Drone and accessories as I run through of the DJI Spark controller combo package.
Recommended additional accessories
Out of the box, the standard DJI Spark package includes very limited accessorizes. The base package is pretty lean. The Mini Drone can be controlled by Android phone, iPad, iPhone. But to fully maximise it's potential and range, in addition to the standard Spark package, I recommend the following essential items, a dedicated remote, at least 1 spare battery, battery charger, remote, microSD card and an additional USB cable to connect remote to phone/tablet.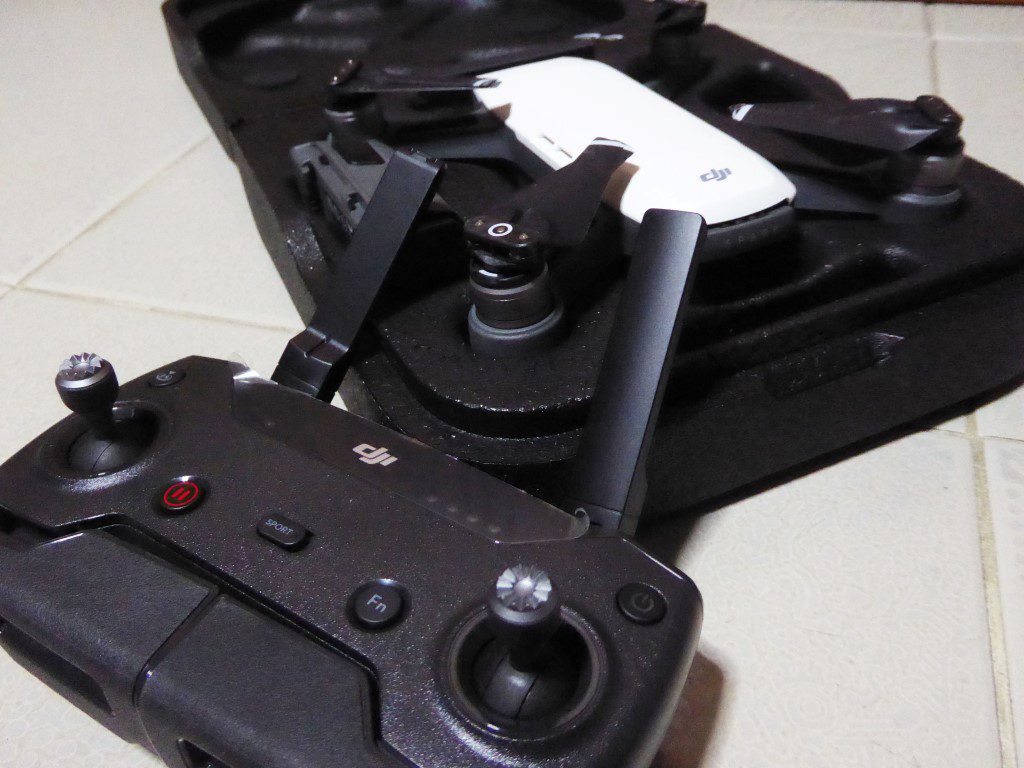 A dedicated remote is essential as it effectively doubles your flying range from about 500m on phone to beyond 1,000m. Moreover, these can be purchased with the additional "Fly more package". In my case, I got my controller and a spare battery separately. It costs about $600 SGD in total which that didn't cost and arm and a leg.
The similar package of course cost considerably more in physical stores. In comparison, the cheapest Spark fly more combo I can find here in Singapore from drone merchants and Lazada costs from $730 – $800 onwards. The Spark itself costs about $599 on DJI's official site, excluding an additional $185.00 more for the remote.
Still, even with theses additions, the DJI Spark presents a very cost effective hobby drone for those who do not wish to commit into spending over a thousand dollars into the hobby.
I found the manuals are not very useful, you get a stack of 6 books which does not provide any much useful information. Though the hand gesture leaflet is pretty handy.
A tiny but powerful package
The Spark is a very simple drone to start flying, it is both fun and easy to fly. The controls are identical to what you get on DJI range of more premium Mavic range of drones. Compared to the DJI Phantom 4, it is alot less cumbersome process to get it up and flying. All you need is to turn on your controllers, get a good firm GPS signal (green lights) ensure your compass is calibrated at your location and you are off.
Specifications-wise, unlike it's larger 4k-enabled DJI Mavic cousins, the Spark only records video at a resolution of 1080p (1920 x 1080) at 30 frames per second. It is more than adequate for my needs, especially for web publishing. It offers the best quality to file-size ratio. Still Image Resolution sits at 3968 x 2976.
The DJI Tello may be the smallest "Proper drone" but it does not fair well in terms of range and video quality (Sub-HD). That is where the spark comes to fill the gap. Is more than enough if you are looking to publish for web and viewing on High definition TVs.
Perfect for travel
Moreover, at 250 grams, you can easily go backpacking without being bogged down by too much weight. Also, it falls into the "toy drone" category of most countries. Hence, you need not have to register to fly it overseas. With it's weight, you can't really feel the weight of the drone on your back even after transversing long distances.
Also, the drones attracts little to no attention when flying in public places. It looks essentially just a toy drone. Unlike other larger and more professional looking drones where people's demeanor usually changes when they see it.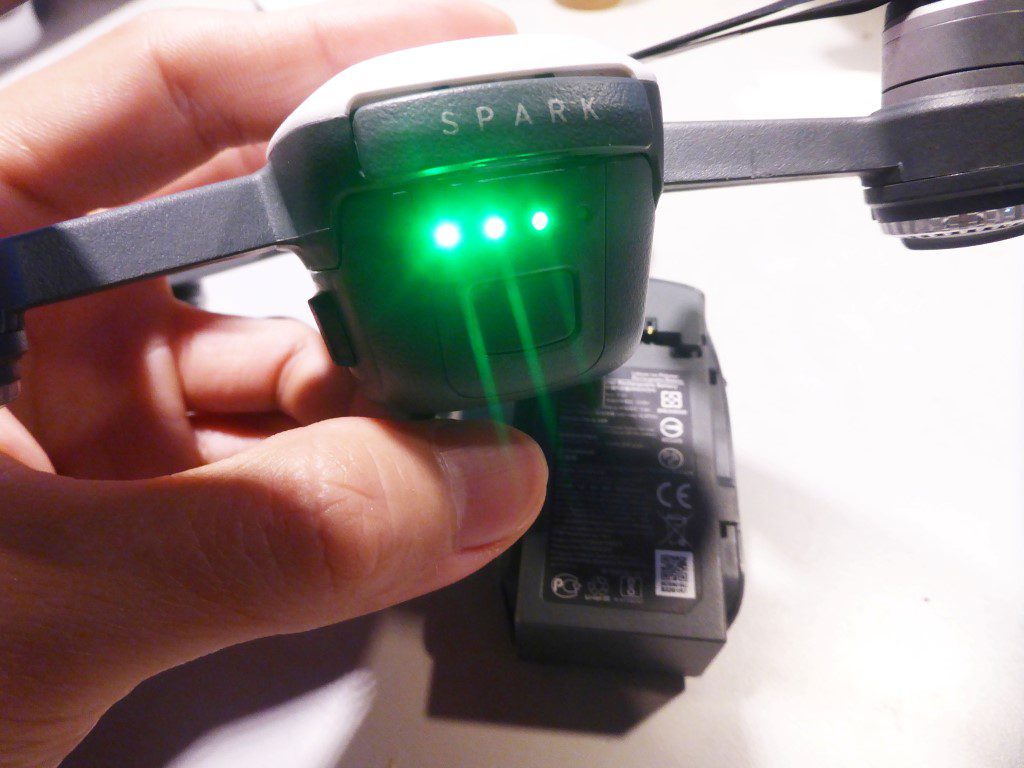 The Magic of USB charging
The drone has a removable rechargeable 1480 mAh lithium polymer battery. It gives the Spark a flight time of up to 16 min, though I am getting about 11-12 minutes of flight time on average. Consumption increases when you hover.
Battery recharge time takes about an hour from flat. Thing I really adore is USB charging, where I can charge my drone after a flight outdoors without a wall plug. For instance, I can film shots at a nature trail and continue trekking for my next flight while my drone charges from a powerbank right in my backpack. Also, this reduces the need to carry multiple spare batteries.
All in all, even with about half a year in on the market, the DJI spark remains one of the best super compact drones out there which is not a toy. Say hello to my new toy in my tools of content creation. Do expect more drone footage on the site to come!