Monthly Archives: June 2014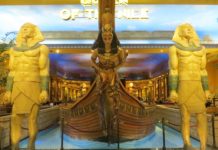 The emperor city is one of the few to-go places in Johannesburg not too far from the city O.R Tambo International Airport. It is a large mega mall, casino and hotel all themed after...
Africa is a vast continent, and the country has an extensive network of cross-country roads serving various regions of the African continent. Much of Africa roads, especially between cities are connected via highways, where...