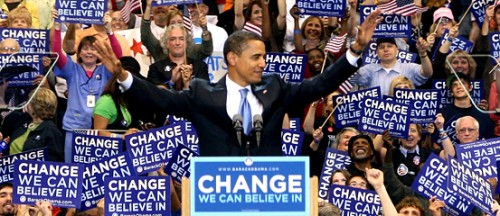 Barack Obama, have a lock on the Democratic presidential nomination. As things are looking up for their party, it's time the wounds are healed between the party's favorite candidates as Clinton maneuvers for the Vice President slot.
As quoted by Obama speaking in a packed sports arena:
"Senator Hillary Clinton has made history in this campaign not just because she's a woman who has done what no woman has done before, but because she's a leader who inspires millions of Americans with her strength, her courage, and her commitment to the causes that brought us here tonight."
"Our party and our country are better off because of her, and I am a better candidate for having had the honor to compete" with her, he said.
Let be another chance for the 1st US lady president, this will be a founding moment for the Blacks in the US history. And will Martin Luther King, Jr will be proud.